Mr. Tim Oltmann
Founder and Managing Director
When did you establish Transport Overseas Shipping? Who owns it? What made you choose a career in shipping?
In October 2012, I established TO Shipping in Bremen, privately owned by myself.
I started my career in shipping in 2004 by coincidence as I had planned a career in a totally different sector – neither shipping nor logistics – but fortunately I ended up in shipping and logistics! It was more or less a bit of luck that I found Wallenius Wilhelmsen Lines in Bremen, where I got a chance to join the 2.5 years long German traineeship program and that's where my career in Ro-Ro shipping finally started.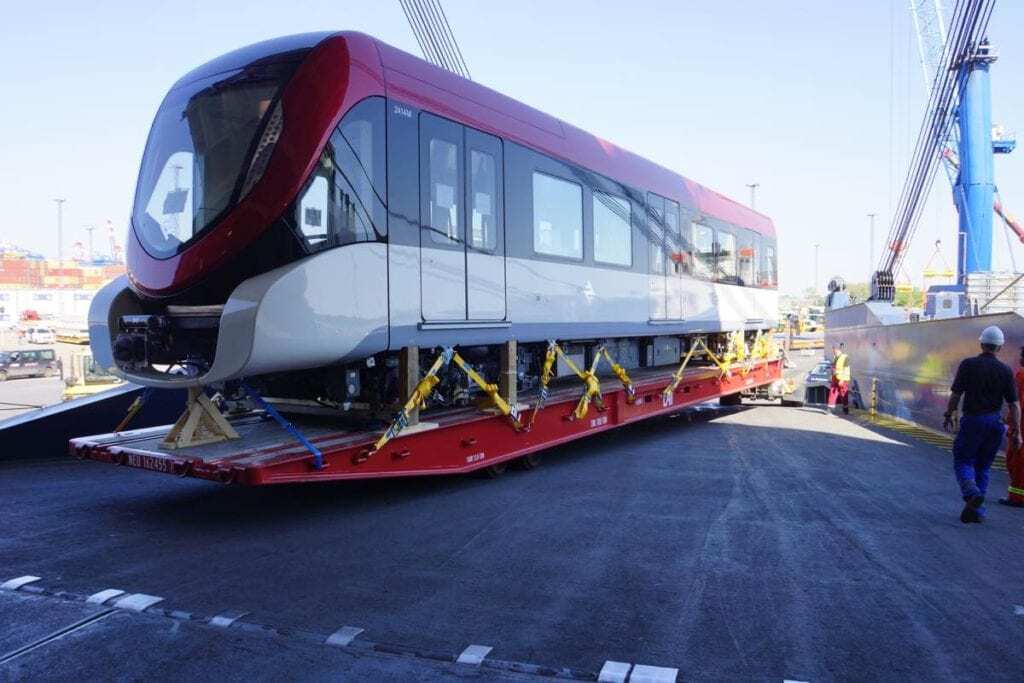 What are the main activities of your company in shipping and logistics?
Our main activity is the liner agency service, plus the worldwide Ro-Ro and breakbulk brokerage. In addition, we also offer port agency services in Germany and Poland.
Can you provide us with some examples of project cargoes that you have handled recently?
As a broker, we work only for freight forwarding companies, where it is very difficult for us to provide project details and photos that all may understand because brokers are not often shown in the transport chain and are more or less working in the background (laughs) to assist finding the best transport solution and, of course, deal. 

As a liner agent, we have just finished a project of about 1200 railed wagons (250.000 FRT) from Poland to Saudi Arabia and we recently started with the Metro projects for KSA, where we are planning to ship about 400 metro cars within 2018 and 2019. This allows us to say that we are currently controlling the biggest railed equipment fleet of 62' rolltrailers in the world.
Being located in Bremen and close to the ports, we also offer all kinds of local handling and port services. That is how we stepped into the IMO business where we are able to assist and provide all necessary information and requirements for German ports. Therefore, this became a regular and ongoing business for TO as well.
I understand that you have a close relationship with Saudi Arabia and Bahri? Can you tell us more about this?
Acting as an independent Ro-Ro & breakbulk broker, a very important and promising market for us was the Middle East. In 2014, we started to build up a close partnership with Bahri and its agent in Italy on the current trades. In 2015, we received a phone call from Bahri management asking whether we can also offer local port agency service in Germany, which we of course confirmed and that is how everything started. Soon we became the general agent for Bahri in Germany, Austria, Switzerland and Poland.
Do you belong to any networks currently and/or do you have offices located outside Germany?
Yes, our TO group with our office in Gdansk, Poland belongs to the new established 'Cross Ocean' network. Within this network, we cover same countries like Germany, Austria, Switzerland and Poland where we already face first benefits from and see increasing numbers of adequate and reliable inquiries, plus excellent assistance from our network partners for our own projects.
Germany is filled with freight forwarders and, although it's a big market indeed, the competition is also similarly big. What makes you special at Transport Overseas Shipping?
We are happy having a big market where everybody can participate. We at TO can offer individual transport solutions with a wide range of professional partners worldwide, which gives us the flexibility to serve our clients with the best and highest service they expect and deserve. As we are a young team of Ro-Ro and breakbulk professionals, we have a very good network in the Ro-Ro and project shipping industry, which affords us shorter and much faster methods, not only in Germany but particularly overseas.
How can people get in touch with you?
We are always available by phone, through our website, of course by email or through social media networks, i.e. LinkedIn or Facebook.
---
Interviewee:

Tim Oltmann
Founder and Managing Director
[email protected]transport–overseas.com
Transport Overseas Shipping GmbH
https://www.transport-overseas.com/