Mr. Julien Lesech
Branch Manager
First of all Julien please tell us about DT Project America.  When was the company established? Where are your offices located and where is your group headquarter? For how many years have you worked in DT Project and what is your origin, nationality?
I am a 31 year old French national who worked in India, China and Canada before starting DT Project America in Atlanta back in 2013. DT Project America is the US branch of DT Project which belongs to the Dimotrans Group. We are specialized in complex supply chain management and emergency logistics for oversized and heavy lift pieces.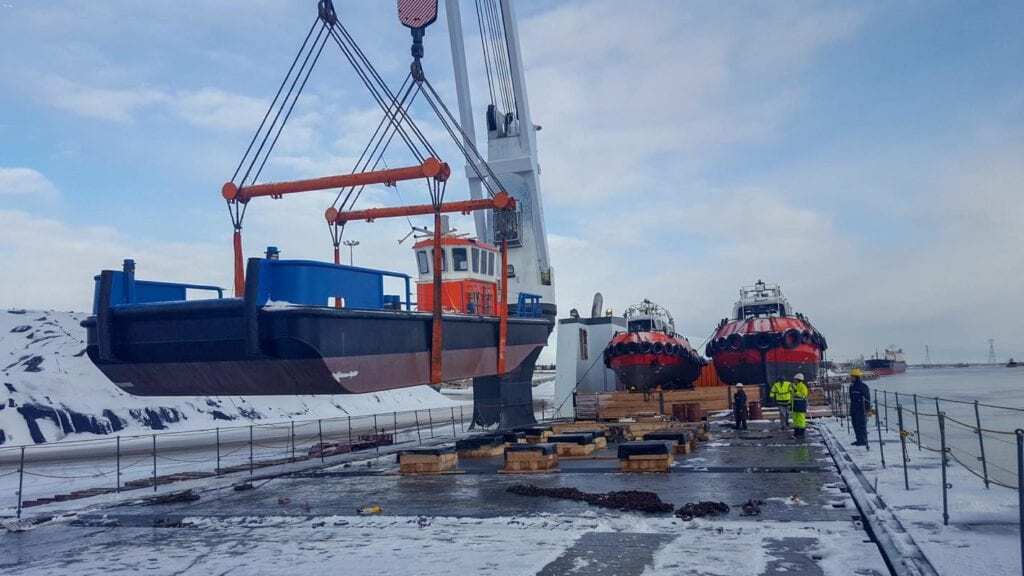 There are many freight forwarders out there that call themselves project freight forwarders, what makes you different?
What I believe sets us apart is mostly the know-how we have developed through our passion of moving project cargo. Also, each member of my team is capable of handling air, sea and ground freight from and to any direction. Thus, the customer is in touch with one person from the time of the quote request to the final delivery and billing.
Can you provide us with a couple of examples of projects that you have handled recently which you are proud of?
We have a pretty solid track record of project cargo, but the most recent example is when there was a power outage at a power plant in the far east a generator had to be loaded in an Antonov. We loaded the AN-124 within 7 days from the day we received the notice to proceed. The whole job was:
– Charter a 747 from the US to North Europe to bring the empty skid and deliver it to the transloading location.
– Barge the crated generator within north Europe to the transloading location.
– Transload and secure the generator onto the skid
– Move the generator onto the skid from the transloading location to the airport in northern Europe for loading the antonov first thing in the morning.
Everything went seamlessly. Receiving congratulations from our customer and their end-customer as well as making the local news made it very special.
However, we take pride and put the same care and attention to details into every single move we are doing regardless the size and weight.
What are the main activities in your group I understand that you recently acquired a trucking company as well?
In the US our main activities are complex supply chain management and project cargo. We do air, sea, ground shipment from and to the US as well as cross trade shipment. The recent acquisition we made in the US is to reinforce our current ground services, but proper and more detailed announcements will be made in the coming weeks.
DT Project France also has a specialty called DT 2 hours that is able to get a truck at the shipper's door anywhere in Europe within 2 hours.
Are you specialized in a particular trade lane or do you transport cargoes worldwide?
We do transport cargo worldwide. We aren't afraid to operate out of our comfort zone and put our hands in the dirt such as going on-site regardless of how isolated the location could be. Therefore cross-trade shipment is a good chunk of our activities.
Do you belong to any specific networks these days?
The only network we are affiliated with is the CLC Project Network.
There is a lot of talk in the market that shipowners will go ashore, in other words try to rid themselves of the freight forwarder. What is your view on this, will it ever happen? Are the shipowners also capable of acting as forwarders?
Yes, and this is already in motion but I note that this is more specific to the retail and mass volume industry. However, filling the gap between retail and project cargo is more difficult than it looks at first sight. In my opinion the individual's know-how, experience and reputation is valued over a "company's big name". So yes anyone on paper can do project cargo but in reality, we all know that there aren't so many who have sufficient knowledge and capacity to deliver on their promises 24/7/365.
How to get in touch with you?
By email at us-operations@dtproject.eu or https://www.dtprojectamerica.com/
Thank you.