Mr. Taleb Hoballah
Owner – Managing Director
Can you Taleb please tell us about your company's history and also your own history and experience in the field of freight forwarding and logistics? Can you provide us with some pictures of project cargoes that you have handled in recent years?
First of all, I would like to thanks the PCW team, especially Bo who is keeping our industry living by providing shipping and logistics industry facets up to date and alive. Our special thanks for giving us the opportunity to introduce our office.
I'm a 32-year-old Lebanese born in Africa who started initially with SOTRATEM, a company where we were focusing on chartering activities fixing vessels and fixing cargo through various shipbrokers inclusive of sts bunkering. At that time the market was not yet educated to understand vessel fixture time and lay-can issues. Most of the local big industry companies were not yet accepting that locally we were able to provide tramping solutions according to their needs.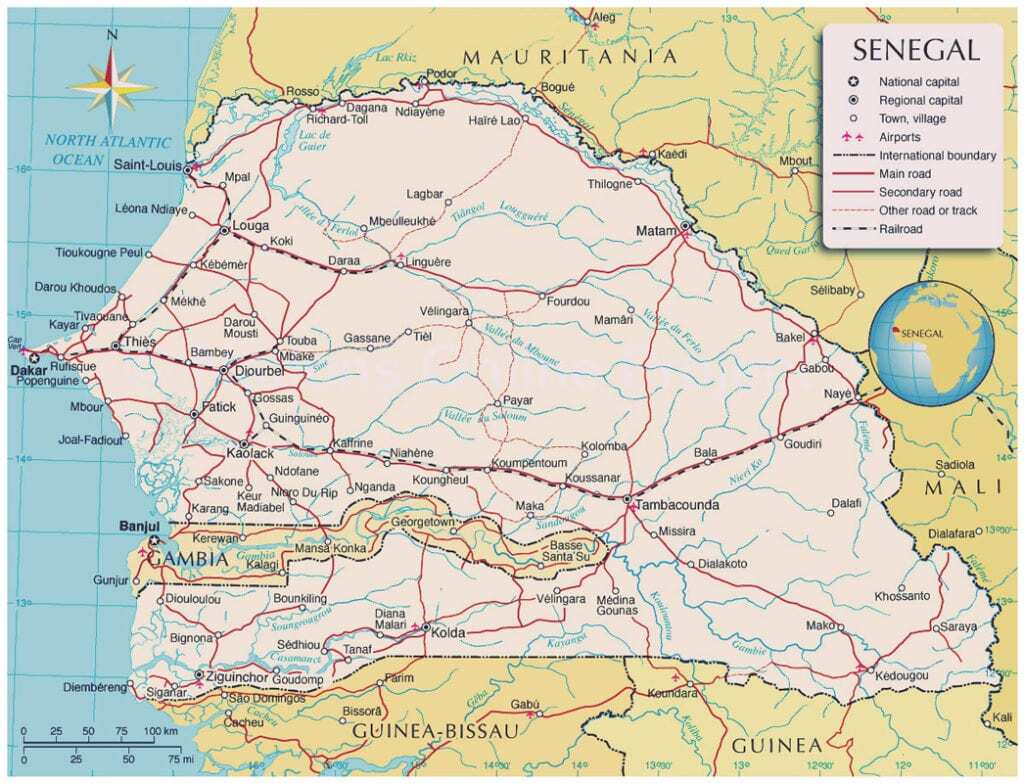 Later on, I moved to Thocomar where I had the chance to embrace logistics as logistics manager and complete my know-how of land operations in addition to my background in sea/port operations.
For some personal reason, I took the decision to resign and joined Licvem Chartering as Managing Director of Licvem Shipping and Logistics Senegal. When I didn't share the same vision with the VP I was obliged to move on again and join Sodatra which became, after my arrival, Sodatra Shipping Logistics for a period of 1 year.
On the 14th of February 2017, my cousin and I decided to start 2HL Group and from 2018 the CIE is totally under my control. I have the latitude to continue taking the right decisions and expanding 2HL to the neighboring countries such as Mali & Guinea Conakry. In this way, I have been able to provide the flexibility and competitiveness requested by our industry where quick response action and performance is a must.
Our core business is project and aid & relief covering NGO, military and dangerous goods, principally for the mining industry. We have the proper expertise in stevedoring and huge transport volumes where some convoys can reach 217 trucks on one voyage in high-risk war-stricken areas.
We have an experienced staff of 28 employees, a fleet of trucks and forklifts and an office located 10 minutes from Dakar port with a surface area of 2,200 sqm. We also have a strong and reliable reputation with local & overseas partners, we offer ship agency, stevedoring, clearing, transport, and warehousing services.
Not only do we deliver rates to our customers, we love what we do, we act and deliver in a timely manner. We've stood with top 10 worldwide 4pls and handled several military cargo shipments via Dakar port inclusive of class 1 from Dakar port to Mali (Bamako, Timbuktu, Gao, Kidal).
In addition, we've handled
A water treatment plant this year for Kabala Project in Bamako, Mali.
The Louga Village Sakal Solar Power Plant of 20 MW this year in Dakar, Senegal
Sri Lankan Army Contingent equipment from Cotonou Port, Benin through Niger to final destination Gao, Mali.
Royal Jordanian Air Force Army Contingent equipment ex Dakar Port to Gao, Mali.
Since 2016 consisting of more than 6000 TEUS, Breakbulk, RS, Vehicles, and APC units.
Dakar, I suppose is famous for many things, but for most that I know its the Paris-Dakar rally. Tell us about Dakar as a port and guide us about the ports available in Senegal.  Can you do transshipment via Senegal into Mauretania & Mali for example?  How is this done by road, river or rail?
Indeed we do have nice weather and the best is from November to February where sometimes we have 13° at night.
Culturally speaking Dakar is the country of TERANGA (Hospitality).
After the war in the Ivory Coast, most of the big five ship owners decided to focus on safe and stable countries, giving privilege to Dakar for the facilities offered to welcome investors.
Be it by air, sea or road we are connected to the world and we cover the rest of West Africa due to our geographical position.
According to KPMG, we are grade A and politically Dakar is a stable place to be and where most NGO's divisions, mining CIE's are established as their West African headquarters.
Dakar port is divided in two area's, the north and south parts. The port concessions are granted to several experienced operators for a period of 25 years such as:
RoRo terminal – Dakar Terminals – exclusively for all RoRo vessels
Container terminal – DPW – exclusively for all container vessels
Tanker terminal – SEA INVEST
Bulk terminal – TVS (NECOTRANS)
In addition to the above, we also have Minergy Port for the new port of Bargny where they will be in charge of handling several products focusing more on coal and zircon bagged cargo.
Alternative ports in Senegal are Lyndiane Kaolak, Foundiougne, Ziguinchor.
We do connect easily by air & road to Guinea Bissau for their import and export operations.
Malian importers prefer Senegal ports for all their imports by road. The Mali hinterland is accessible from the North and South areas with an average distance from Dakar to Bamako of 1000/1300km.
Mauritanian mining CIE's usually prefer Dakar airport and seaports for their imports where we do transshipment at Mauritania's first line border Rosso.
How about dealing with customs in your country is that difficult?
Senegal imports are under the control of Cotecna. The government of Senegal takes their own charges and inspection fees whereas in others west African countries the importer pays such fees. To comply with Senegal import regulations always cross-check with a local clearing agent prior to sending goods in order to avoid prejudical delay and extra charges. Customs offers many regimes whereby goods can be cleared with or without exemption however the process sould be clearly respected in accordance with the Senegal import regulations.
All cargo can be entered into a bonded warehouse and relocated within 3 days of sipping notice to any neighboring countries such as Guinea Bissau, Gambia, Mali, Mauritania, Guinea and Ivory coast.
Are there any shipowners that you would recommend being particularly capable into Dakar as opposed to others?
Several shipowners call Dakar port and the local service provided depends exclusively on the capacity and abilities of the sip agent to berth the vessel upon arrival and deliver cargo as fast as it can be discharged.
What languages are mainly spoken in Senegal? Besides the obvious beaches in Senegal what other tourist or famous sightseeing spots could you recommend?
Senegal's local language is Wolof, but French is the officially used language, most of the new generation are now bilingual and English is used by everyone.
We have Goree island, Saloum island and Pink Lake as great tourist destinations.
How is the business relationship with your neighboring countries currently?
Good, especially with the new government of Gambia, where we will liaise easily through the Transgambienne bridge Banjul in the coming years.
We also have frequent business dealings with Mali because of the political situation. We are receiving several NGO & military shipments.
How to get in touch with you for further information and a quote?
We have our general email address: 2HL@2HLGROUP.COM and in case of any emergency 24/7/365 I am reachable at:
Email: th@2hlgroup.com
Mobile: 00221.77.369.58.99
Thank you.