Borge tell us about how you got into shipping in the first place?
I was born on a farm, a decommissioned water-mill along the Aarhus river in Eastern Jutland and farming was very much the extended family occupation, however growing up with transformation from live horse-power to mechanized horse-powers when I reached an age where you started to look at your career of choice, I joined the bee-line from the countryside to the cities, but with a firm belief that I did not want to be holed up in an office but wanted to also be out in the open, my choice was shipping but ashore so as to have a firm residence, but with joining The East Asiatic Company in 1968, that's 50 years ago this August, my residence became with regular moves from one country/region to another.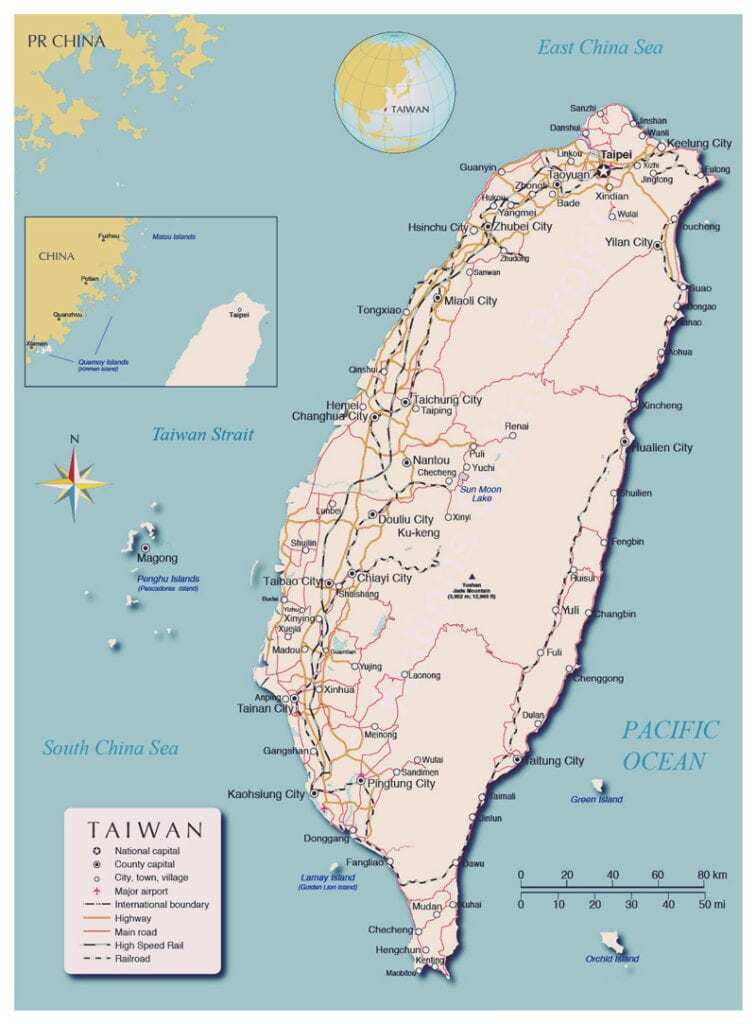 You ended up in Asia where you now are living in Taiwan. Could you outline for our readers your long and interesting career and tell us about the various jobs and positions that you have held?
After ending my period as apprentice as well as military service in early 1973 my first "overseas" posting was Saigon, Vietnam where our triple-decker liner service called twice a month under the ScanDutch banner. With the fall of South Vietnam in 1975 my next position was Abidjan, Ivory Coast for 2 years. Then Hong Kong for 3 years as Operations Manager for EAC Transport Agencies, in 1980 I then relocated to Taipei, Taiwan as EAC Shipping representative for a period of 3 years and at the end of which I married my now wife Suzy. We started our journey together with 2.5 years in Douala, Cameroun and a short stint of 6 months in Monrovia, Liberia before moving to Paris, France in early 1985, all working for the EAC West Africa Service.
We continued to Singapore in the end of 1988 where I became GM of EAC Transport Agencies which spearheaded our return to shipping activities in Vietnam and Cambodia with feeder-services linking up those two countries with Thailand/Hong Kong/Taiwan and Singapore. EAC Transport Agencies was eventually sold to Maersk in 1993 with all my staff in Singapore, Vietnam and Cambodia as well. They still exist and have since expanded in the name of MCC Transport.
I left Maersk (and container shipping) in 1996 for the project cargo/heavy-lift sector with Clipper Group in Singapore including 2 years in Seoul, Korea.
In 2003 I joined Jumbo Maritime, the Dutch heavy-lift specialist, first as their representative in Shanghai for 6 years and then back to Singapore for 5 years as Regional Manager, South East Asia.
At the end of my time as an "employee" in the end of August 2014 I relocated to Kaohsiung, Taiwan – the birthplace of my wife Suzy, and retained my activity in the project shipping market with an Agency Agreement covering Taiwan for Jumbo Maritime. So I am still active albeit in a much reduced level in our company which is named Just-Way Trading – under the banner of Just-Way Chartering.
As a closing remark to this section I may mention that in the project cargo / heavylift market personal contacts – trust and respect are very important. You may be working on a particular project or shipment for maybe years before finally getting the signed contract done. In my case I dare say that I went out with a bang – the biggest single cargo loaded on one vessel-load in dollar-terms from Vungtau to US Gulf was my last fixture of my career as an employee with Jumbo.
It is said that once you are in shipping you never really retire. Is that true? What fills your days in Taiwan?
Well as mentioned before, I still retain an agency agreement with Jumbo Maritime for Taiwan, but with freedom to work as a competitive broker with other Owners / Operators. Considering the current project cargo market not many cigars are awarded, but Suzy's business as distributor of container desiccants to Taiwan exporters gives me some action as well.
Where most hours are involved is on our little "hobby-farm" about 35 KM inland from Kaohsiung where we are growing lots of fruits, bananas – mangoes – guavas etc., as well as lots of vegetables – tomatoes – corn etc. on a 5000 sqm plot of land. Working in 35 – 38 c temperatures makes you work-up a good sweat easily haha.
How to get in touch with you?
My email addresses are as follows:
Borge@just-way.com.tw
Chartering@just-way.com.tw
My mobile is as follows:
+886-958169283
Finally any good word of advice to those of our readers who are of a younger generation?
I think the best way to express such is my motto since my youth:
"If you only walk in others' footsteps – you will never get ahead!"
This covers it all – in life and career you must have courage to try new things, sometimes you're wrong, but as long as you learn from your mistakes, such experience will help you make the right decisions next time.