Mr. Jaba Tarimanashvili
Director
When did you establish your company?
Trans Logistic LLC was established in August 2016, but the management and operations team has 15+ years of experience in the terminal, port, logistics, and trading sectors.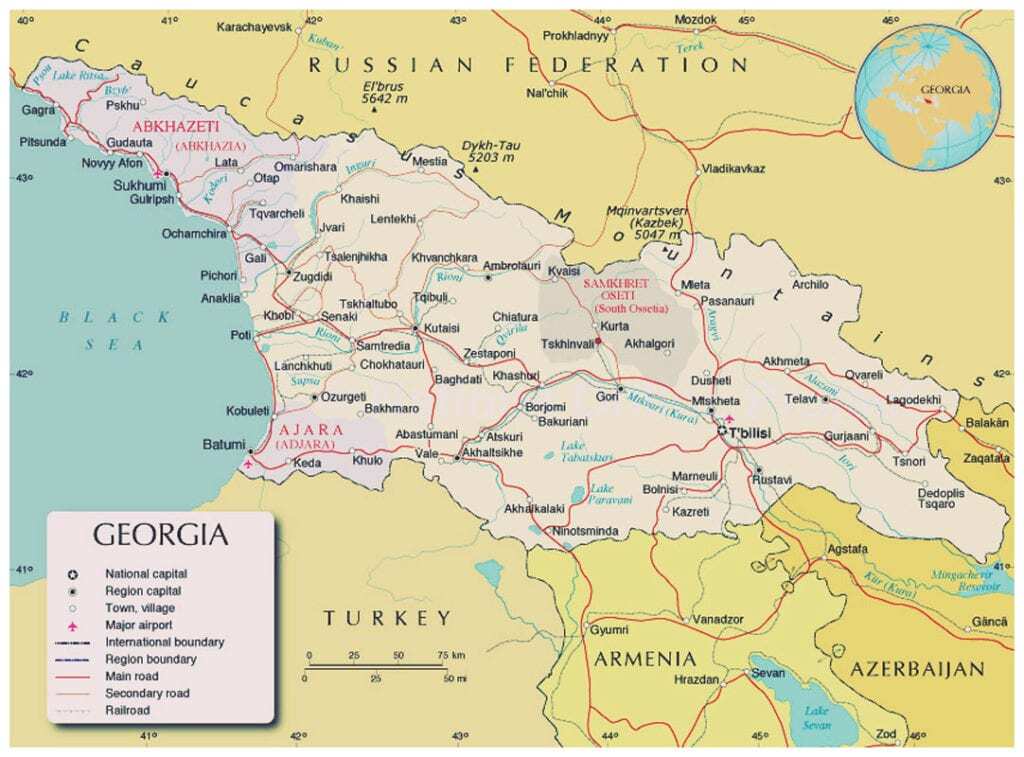 What are the main activities of Trans Logistic?
We mainly provide maritime and port services, along with cargo forwarding through Georgian ports of Batumi and Poti. We also engage in minor operations in Supsa and Kulevi oil terminals.
Our main scope of activities consists of ship agency services to all vessel types, transshipment services of crude oil and oil products in Georgians ports, railway transportation arrangement for oil products, containers and dry cargoes. We also provide stevedoring services in Batumi and Poti ports as well as cargo agency and customs clearance services and outsourcing services for trading administration and cargo forwarding.
Georgia is a country that has several ports accessing the Black Sea. Can you tell us a bit about the ports available? From the map I can see that Georgia borders several countries, can you tell us about the trade with your neighbouring countries?
Georgia's geographical location makes it an exxcellent country for trading and logistics. Georgian banks provide the most advance technologically developed remote services and online banking  that enable many foreign companies to open representations in Georgia, and conduct financial transactions.
Presently there are four ports and terminals available in Georgia:
1. Batumi oil terminal and Batumi seaport, providing services to all vessel and commodity types (crude oil, oil products, LPG) for the dry cargoes, containers, roro, ferry and cruise segments. There are navy ships calling as well, for refueling or local service needs.
2. Poti port too, has oil terminal, which mainly handles oil product transshipments as well as dry cargoes and container terminal operations. Cruise and navy ships also call Poti port sporadically.

3. Supsa oil terminal is connected with the pipeline to Baku, Azerbiajan and transships crude oil to aframax tankers. The crude oil terminal and loading facility is mainly arranged through SPM (single point mooring), with the ability to load one tanker at a time.
4. Kulevi oil terminal is designated to handle crude oil, oil products as well as petrochemicals. Lately transshipments of petrochemicals have been gathering momentum through Kulevi, which will have a promising future due to increased regional demand. Kulevi also has direct LPG transshipment facilities available.
There is a 5th deep water port under development – "Anaklia" which is promising due to fact that it will be able to accept the largest container and dry cargo vessels that may enter the Black sea.
Due to fact that both Batumi and Poti ports have long histories of development, presently both ports are in city centers and development of storage facilities are limited. With the present available dry bulk storage capacities of Batumi and Poti there may be limitations to the  accumulated volumes for panamax range vessels.
Accordingly, it will be good if Anaklia port can accomodate the accumulation and re-loading needs of new commodity segments which until now have not materialized due to the inability to accept 300 meter vessels and the loading of 60-80 thousand tons of accumulated dry cargoes. More over, the largest cruise vessels that Batumi port can accommodate is 190-200 meters in length. For the benefit of developing the cruise segment Anaklia port could also facilitate the acceptance of 300 meter cruise vessels that arrive to the Black Sea and can not call other Georgian ports due to the limitations of the berthing facilities.
Georgia borders Turkey, Azerbaijan, Armenia and Russia. Recently the Baku-Tbilisi-Kars railway connection has been launched which enables railway transportation from Central Asia through Azerbaijan and Georgia to Turkey. This is also part of the middle corridor that facilitates the BRI (Belt and Road Initiative) connecting China through Kazakhstan, trans-Caspian, through Azerbaijan, Georgia, and Turkey to Europe.
With an increase in global trade wars and sanctions Georgia is a paradise because of it's Free Trade Agreements with CIS countries, DCFTA with Europe which is part of the association agreement with the EU and Georgia, GSP with the USA, an FTA with China, and the potential of a FTA with India.
China's development of the iron belt road also concerns Georgia I presume. I believe you have investigated this matter recently and even published an article about it, am I right? How active is China in Georgia currently and how is the overall relationship between Georgia and Russia on a business level. Is there a lot of trade going on?
The railway connection between Russia and Georgia is currently not operational, which limits cargo transportation to trucks only or rail connection through the  Russia/Azerbaijan railway border pass Yalama/Samur.
Georgia's tourism industry is very good well when it is performing well because of Georgian hospitality, healthy food, picturesque landscapes and Georgia's proximity to mountains and sea resorts. Consequently, this summer a lot of Russian tourists were arriving to Georgia by cars and most of them were waiting about 10-15 hours due to heavy traffic at the border.
China's belt and road, economic belt of railway connection through Kazakhstan-Russia-Belorussia-Poland and Germany is gathering momentum but forwarders worry about overloaded borders and long idle times due to the change of rail gauges or heavy traffic. Therefore alternative routes will play an important role in Georgia's long term development.
Could you provide us with some examples of cargoes that you have transported to/from Georgia recently?
Crude oil and fuel oil goes in transit through Georgia, while Gasoil ULSD 10PPM and Gasoline RON92 is imported, as for Jet A1 it is partially imported to Georgia, but most of the jet fuel volumes goes through Georgia to Afghanistan. From time to time there are various projects we handle for Caspian sea countries, as well as supply logistics to NATO or US navy vessels, while they call Georgian ports. We occasionally provide offshore STS (ship-to-ship) oil transfer services required from small river-type tankers to handymax tankers.
How about customs in Georgia can they be difficult?
Georgian customs is performing well with a lot of technological innovation and constant development. There is successful implementation of blockchain technology in public registry services and we hope that soon most of government services will be digitized on modern data technology infrastructure which will further simplify interactions and make the business environment more efficient.
How to contact you?
Here are my contact details:

Telephone +995 595 58 00 58
Mobile: +995 599 69 22 11
Private Email: jaba@translogisticllc.com
General emails:
agency@translogisticllc.com for Ship agency related issues
cargo@translogisticllc.com For Cargo and Forwarding issues