Mr. Murilo Caldana
Project Director
FOX Brasil was established when Murilo? Who owns the company?
FOX Brasil was established at the heart of São Paulo, Brazil and is operating since 2002, with the idea of be the most reliable Brazilian freight forwarder & logistics solutions provider in the market.
Simon Sousa and Caio Augusto Ramos founded the company. In 2012, FOX Brasil | Project Logistics was established in partnership with myself.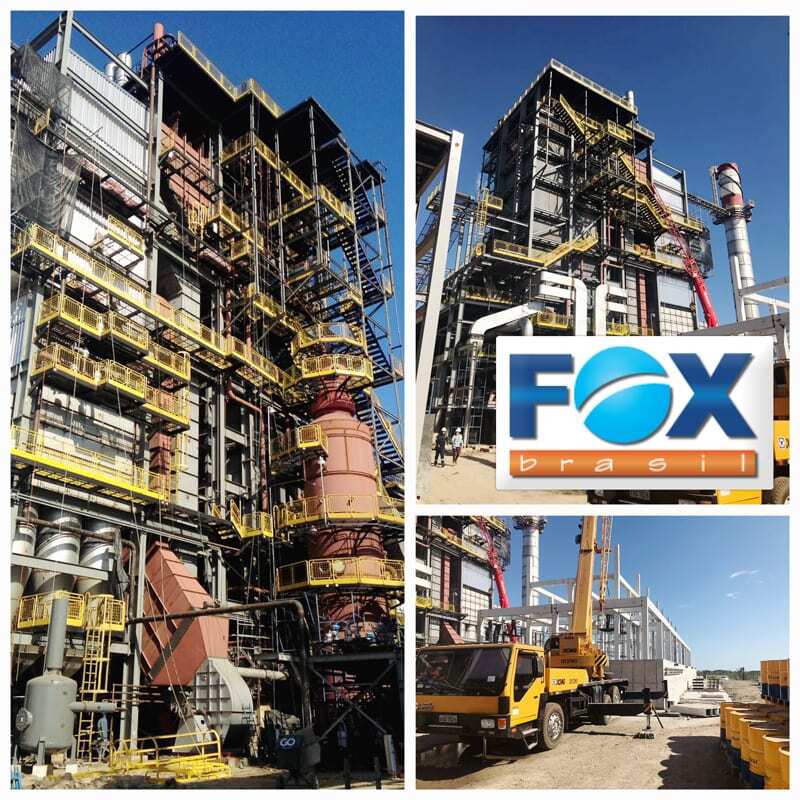 Brazil is a huge country and many forwarders call themselves Brazil experts. What makes you different?
You're right. At 8,5 million square kilometres and with over 208 million people, Brazil is the world's fifth-largest country by area. As per World Bank (2017), Brazil is the world's 8th largest economy and accounts of 50% of the South American economy. With such a continental country we need to deal with totally different cultures from North to South. We are more than 15 years on the market and we do not want to expand to other countries. Our proposal is not only to be present here, but to be a specialist in Brazil. There are thousands of opportunities here. Mainly if you look to all infrastructure issues and developments needed in the country. We believe in commitment, relationship, integrity and teamwork. And also on flexibility and customer focus.
Customs is an ever recurring trouble in Brazil …or so we are told..what can you tell us about customs formalities in your country? Are there differences in customs clearance procedures depending on the destination in Brazil?
We disagree with that info. Brazil is a very protected market and our customs is very strict. That's why you need the expertize of a local partner so we can instruct and proceed according to the rules. For complex projects we need to begin at least 3 month in advance on the customs procedures planning, including our professional meeting on-site with the local customs authorities. We will work to make your customer experience as good as possible.
Are you able to organise inland transports as well?
Yes, we offer complete solutions for our customer's projects. And not only the traditional door-to-door shipments (including inland transportation), but also heavy lift & engineering services (with own team) for the most complex solutions for each project including:
– Route, Site and Ports Surveys
– Geometric Inspections
– Transport Drawings
– Lashing and Rigging Plans
– Dynamic Geometric Simulations
– Drawings and Development of Transport and Storage Devices
– Transport Devices Validation Tests
– Onsite Services and Training
You have many international ports in Brazil – elaborate if you will a bit about the different ports in your country. Which ports are mainly used for project cargo generally?
We have around 9000km of sea coast served by the Atlantic ocean and we counts on about 40 sea ports. We also have the second (Amazon – which connect us to Vila do Conde, Manaus and Iquitos in Peru) and the eighth (Paraná – which connect us to Uruguay, Argentina, Paraguay and Bolivia) largest rivers in the world, including 20 river ports.
Below some of the most important ports for project cargo:
– North – Manaus-AM, Belem-PA, Vila do Conde-PA, Itaqui-MA
– Northeast – Pecem-CE, Suape-CE, Salvador-BA
– Southeast – Sao Sebastiao-SP, Santos-SP, Açu-RJ, Rio de Janeiro-RJ, Sepetiba-RJ and Vitória-ES
– South – Paranagua-PR, Itajaí-SC and Rio Grande-RS
Attachment 1) map main ports
Do you belong to any international networks currently?
Yes, to CLC Projects, GPLN and The Heavy Lift Group.
Brazil is famous for many things, samba, carnival, Iguazu and Copacabana are things that comes to my mind – BUT can you tell us about some places that are normally NOT known to the average visitor but would be worth visiting?
Brazil is well known by its nature beauty. Below some places I can recommend:
– Ilhabela-SP
Resultado de imagem para ilhabela
– Chapada Diamantina-BA
Imagem relacionada
– Trancoso-BA
Imagem relacionada
– Jalapão-TO
Resultado de imagem para deserto do jalapão
– Amazonas-AM
Eco Park Jungle Lodge – Amazon – Brazil
– Lençois Maranhenses-MA
Resultado de imagem para lençois maranhenses
– Fernando de Noronha- PE
Resultado de imagem para fernando de noronha
– https://www.guiaviajarmelhor.com.br/100-destinos-para-conhecer-no-brasil/
Tell us about yourself! When and how did you get into a career in freight forwarding?
I realized that I would like to work with international trade, when I was 16 years old and I made an exchange program in Germany, where I had the opportunity not only to learn a new an "unsual" language for a Brazilian, but I had the opportunity to travel abroad and learn about a different culture. So I finished the school in Brazil and I learned "Industriebetriebslehre" at a German school in São Paulo.
I started working in German companies like ZF, Robert Bosch, WABCO, always on international purchase and logistics. On my last passage on the automotive industry, where I was responsible for the international suppliers and customers planning, I was able to introduce the 6 Sigma to their international logistics.   I completely changed the logistics for more than 130 suppliers we had from Europe.
So I went to Europe to implement that project and I was invited by a German freight forwarder for a trainee program, which I did. Later on I was hired as tender management coordinator for worldwide projects. So I spent 2 ½ years in Germany and another 3 ½ in Mexico, where I was responsible for developing the market and opening new offices. I started working more and more with projects and I was transferred to Brazil.
1 year later, I joined FOX Brasil, where I have been working and developing the project division since 2012. I speak Portuguese, Spanish, English, German (and a little bit of Italian and French.)
How to get in touch with you?
You can add me on whatsapp or call me at any time on +5511998191146 or per email: murilo@foxbrasil.com or skype: murilo.caldana. It will be always a pleasure for me and our FOX Brasil project team to support partners for any project from or to Brazil.
Thank you.
Murilo Caldana
Project Director
FOX Brasil | Project Logistics
Rua Cuiabá, 229 – Alto da Mooca
03183-000 – São Paulo – SP
Phone: +55 11 3543-0200
Direct Line: +55 11 3543-0273
Mobile: +55 11 99819-1146
E-mail: murilo@foxbrasil.com
Video: https://vimeo.com/223676919