Mr. Kamil Ernazarov
Deputy CEO
Kamil, please tell us about Transasia Logistics Group. Where are your headquarters and when did you first establish the company?
Transasia Logistics Group is an international freight forwarding company established in Tashkent city, Uzbekistan, in 2008. Our main business is organizing international cargo transportation. However, lately we have developed and added 4PL contract logistics to our pool of services.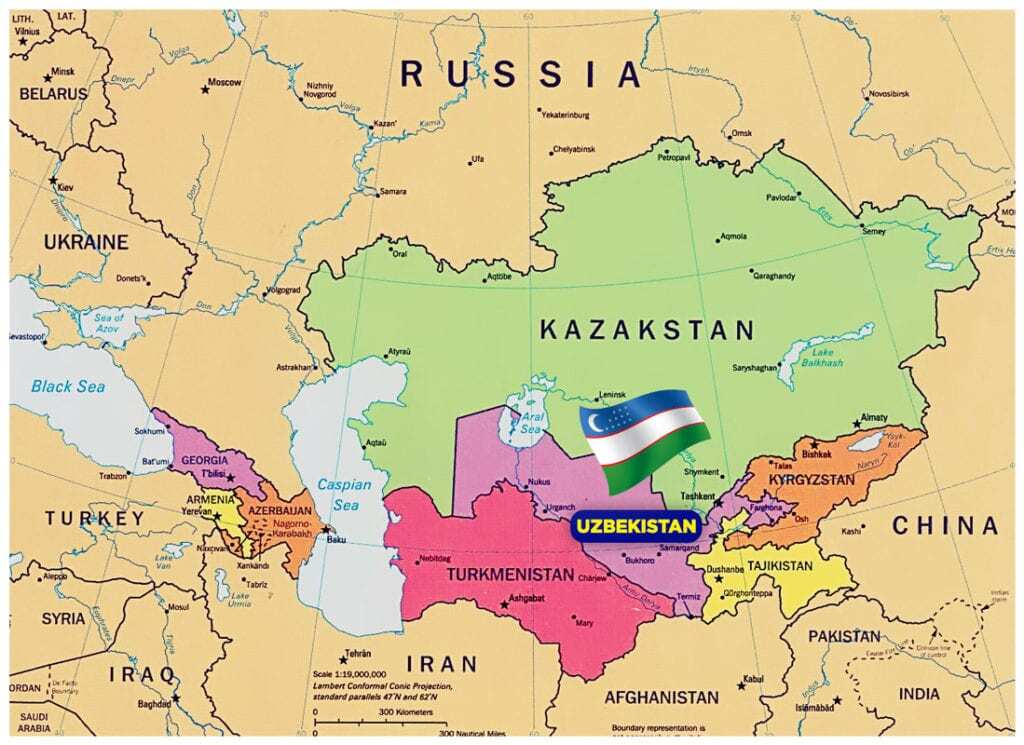 During its ten years of operation, Transasia Logistics has grown and opened offices in the following countries: Russia (Moscow, St. Petersburg), Kazakhstan (Almaty, Astana), Kyrgyzstan (Bishkek), China (Wenzhou), Tajikistan (Dushanbe), Latvia (Riga) and Czech Republic (Prague). Furthermore, we have a permanent representative in China (Wenzhou) and a close partner company in South Korea (Seoul).
The company was created to provide up-to-date services in line with the growing foreign trade not only among Russia, Kazakhstan, Uzbekistan, Kyrgyzstan, South-East Asia and Europe, but also with other foreign countries. The Company was founded in Central Asia (CA) and considering our experience gained over more than ten years in this region, we would say that we are the professionals with whom you need to work.
What is your own background and experience in shipping & logistics?
After graduating I.T. and Juridical Universities, I started my logistics carrier in an Uzbek railway container company as an I.T. specialist, the company being a subsidiary of Uzbek Railways. After three years, I was invited to join one of the largest South Korean logistics companies – Seo Joong Logistics, where I worked as a multi-modal freight forwarding specialist for four years.
In 2010, I joined the family of Transasia Logistics Group and for almost eight years have worked with pleasure with my team. When I joined Transasia Logistics, there were only six members of staff and just one local Uzbek office in Tashkent. Now we have over ninety staff and ten offices worldwide. I feel myself to be part of the big Transasia family.
I live in Uzbekistan with my wife and three daughters, but most of the time I'm traveling and searching for new possibilities and partners for further development.
Uzbekistan is not very well known around the world and the country is landlocked. Thus, rail plays a major role as does trucking. Can you provide us with some examples of projects/cargoes that you have handled either internally in your country or to/from Uzbekistan?
Yes, only two countries worldwide are double landlocked: Uzbekistan and Liechtenstein. However, Uzbekistan historically always was the centre of the great Silk Road between East to West and that's why transport infrastructure was always very developed in our country. For example, the railway in the country extends over 7000km and roads cover over 184000km. Our country is the main transit territory for such countries as Tajikistan, Afganistan, Turkmenistan and Kyrgyzstan. Due to the vast population in Central Asia, Uzbekistan's estimated DGP in 2018 is 71.824 billion.
You can see some of our latest transportation projects as follows:
1. Transportation of mud pumps and hydraulic cylinders from Europe to Uzbekistan via Riga port.
2. Trucking transportation of drilling equipment from China to Uzbekistan
3. Regular transportation of construction equipment from China to Uzbekistan and Russia
4. Transportation of equipment for glass furnace/recuperator from Sweden to Uzbekistan
How is the customs clearance in Uzbekistan? Can you provide our readers with some solid advice for if/when they have shipments to Uzbekistan?
To date, most customs formalities (import\export) are made by a Consignee/Consignor themselves in terms of formal payments of duties. However, we have brokers who performs their services for the fulfillment of documents under import/export.
At the end of 2017 there began the implementation of great economic reforms, including customs reformation.
What are the main railway stations in Uzbekistan and can you tell us about the location/name of the border crossings that exist in Uzbekistan?
Railway stations are located in each city of Uzbekistan. The capital of Uzbekistan, Tashkent city, has three main railway stations working with 20′ and 40′ containers. These are Chukursay station, just 15 km from the Kazakhstani border, Tovarniy station in the centre of the city and Sergely station in the prominent Sergely district. All these stations are working with all types of wagons and containers, but there are some more stations which only deal with wagons. There are Khamza, Salar and Nazarbek, among others. All other big cities in Uzbekistan such as Fergana, Andijan, Kokand, Bukhara, Samarkand, Navoi and Nukus have their own stations which are able to accept and dispatch both containers and wagons.
Uzbekistan has railway and road border crossings with Kazakhstan, Kyrgyzstan, Turkmenistan, Tajikistan and Afghanistan.
This map is a schematic and only depicts the main border crossings of Uzbekistan. For all border crossings and their precise locations, see the following table of border crossings of the Silk Road.
What languages do you speak in Uzbekistan? Do you have a national language that is most widely used?
The main language in Uzbekistan is Uzbek, but all government agencies and people speak Russian as a second language. Uzbekistan is multinational country which has a lot of nationals such as Russians, Koreans, Armenians, Greeks and many others. During World War II, Uzbekistan became a quiet harbor for many people from all CIS countries (former USSR countries) and most of them stayed to live there.
Do you belong to any international networks at the moment? What countries are the major trading partners of Uzbekistan?
At the moment we are just a member of local International Chambers of Commerce. We have an ISO 9001:2015 certificate issued by Slovakian Astraja three years ago and is approved every year. We are a regular exhibitor of world exhibitions like TransRussia and TransUzbekistan. Next year we have great plans; we are going to take a part in transport and logistics exhibitions such as TransRussia in Moscow and TransLogistic in Munich, Germany. Also, in 2019 we are going to join logistics networks CLC Project Network and WCA.
The major trade partners of Uzbekistan are the People's Republic of China, South Korea, the Russian Federation, Kazakhstan and many other countries. We have many world renowned international companies that are investing in several sectors of the Uzbekistan economy, such as Lukoil Overseas, Chinese CNPC, British American Tobacco, Hyundai Engineering, Lotte, Samsung Corporation, LG and Volkswagen. Also PSA – Peugeot, Citroёn etc – will start to assemble cars in Uzbekistan in 2019.
What places in Uzbekistan would you recommend to a tourist visiting the country?
Uzbekistan has a rich history that goes as far back as the remote ages. According to archeologists, this land is one of the most ancient human habitats. Of course, each tourist should visit our ancient cities like Bukhara, Samarkand and Khiva, the beauties of which capture the spirit. In the capital you really should visit the Amir Timur museum and our traditional markets Chorsu and Oloy. Also, visit the Tashkent TV towers, which are the twelve highest TV towers worldwide at 375 meters, among many other beautiful places. You will be excited by delicious Uzbek national meals. In fact, some of my friends and partners who visit Uzbekistan always go back home two or three kilograms heavier. Uzbek people are very hospitable, kind and open.
For more detailed information you may visit this website: https://againstthecompass.com/en/places-to-visit-in-tashkent/
How can readers get in touch with you for more information and/or a quote?
My contact info is as follows. You can always reach me by these email and mobile messengers:
Mr. Kamil Ernazarov | Deputy CEO

Mobile UZ : +99890 989-51-08
(WeChat, WhatsApp, Telegramm)
Mobile KZ : +7 702 214-98-96
E-mail: kamil@transasia.co
Web: www.transasia.co
Skype: Kamil_8531
---