Mr. Pierluigi Spagnolo
Director
When did you start your career in shipping Pierluigi? What made you choose shipping business as your career?
I'm Italian but I started to work in logistics with an Italian company in Mexico in 2012, were I worked for 2 years. I started there because after finishing my studies in International Relations I wanted to work in something related to foreign business and trading. I worked for the same company in Colombia also and now I've been working in Uruguay for three years where, together with Mario and Patricia, we opened Greenlog.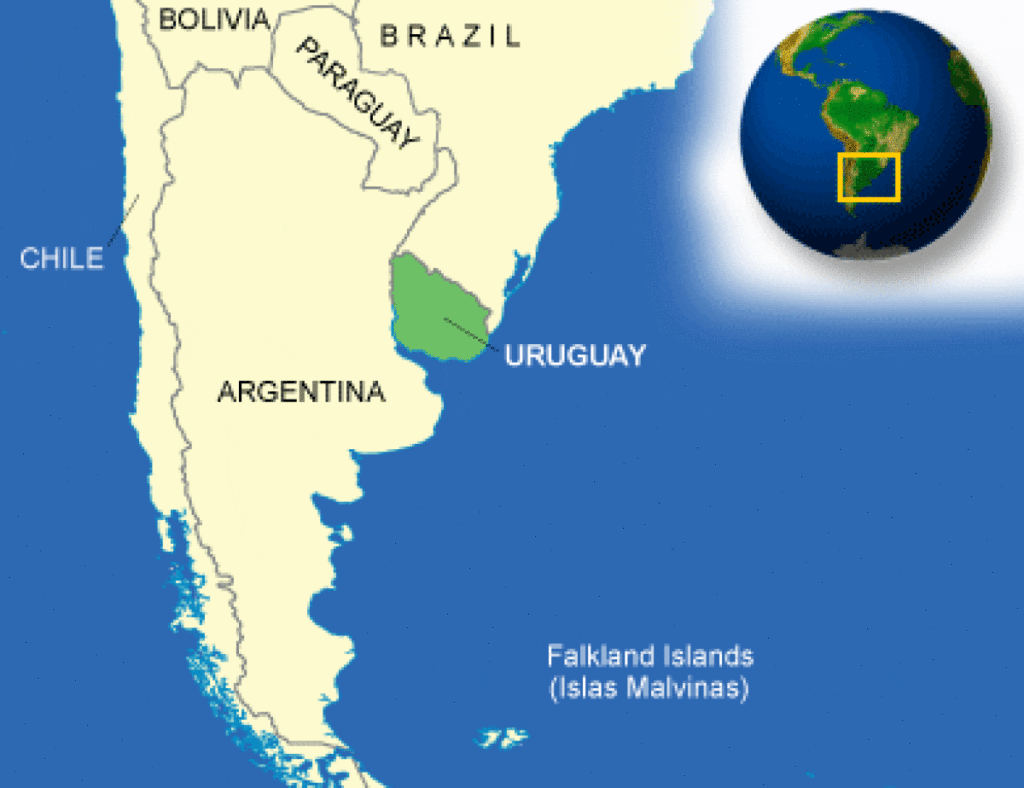 Tell us about Greenlog. What year was your company established? Who are the owners today?
We established Greenlog 1 year ago. The owners are Mario Reyes (with 20 years of experience in logistics and a deep knowledge of regional trucking), Patricia Bermudez (a top expert in Uruguay commerce, especially from China) and myself with a focus on Europe.
All of us worked together in the past and our individual areas of expertise compliment each other to form a complete whole. We had the idea of creating a freight forwarder focused on projects, the part of the job we all like the most.
What is your main line of shipping & freight forwarding business?
We try to specialize in project and multimodal transport, but we have good traffic from Europe, especially Italy and Spain. We also have trucking from Brazil and Argentina, and air and FCL shipments coming from China.
Can you provide us with some examples of cargoes that you feel proud of having handled?
We are handling the inland transport of all containers for a new plant for Portland in the middle of Uruguay. We are proud because the competition was strong, we are only one year old but we won against all the big competitors here. We work well and in 2018 we could win one of the biggest projects in Uruguay.
Uruguay is a small country sandwiched a bit between Brazil and Argentina how is the relationship to these "big brothers"?
Thanks to Mario and his experience we work a lot with our bigger neighbor. We import and export several trucks from both countries. We have different forwarder friends and we cooperate when we have the chance. We move several air shipments between our neighboring countries as well.
As a small country, Uruguay has all potential to be an international hub for the international business for Mercosur and in general for all of South America, that's why Uruguay is working to be considered the door of the continent, open to the world.
Greenlog can receive, warehouse, condition, split and send cargo in transit to the final recipients. This allows South American clients fast access to stock from with added value. Everything works very well and rapidly, Uruguay's port and customs have clear and efficient rules, this positions the country as a very efficient logistics and transit center for the region.
Can you organise transhipment into Paraguay? How is that done in the best way?
Yes, of course. We always study the best option for the customer. It depends if the customer's priority is price or the best transit time. We think the best way is passing through Uruguay instead of Argentina. I believe our port is more organized.
Is customs clearance in Uruguay complicated?  Can you do and have experience with inland deliveries in Uruguay?
Is not complicated at all! This country is easy, if you have a good custom broker and organize everything before sending the shipment, you won't have a problem. Uruguay is small, organized and not a corrupt country, so it's easy to make business here in this sense. Yes, we have a lot of experience with inland deliveries, we are keen to offer door to door service.
Who are the major trading partners of Uruguay outside and inside South America?
Inside South America surely Brazil and Argentina are the main trading partners, outside I would say USA, China and the historical friends Italy and Spain.
Are you a member of any global networks currently?
Yes, we are part of a few networks. We manage a lot of shipments, so we always need good agents abroad to get the best rates and offer a good service.
How to get in touch with you for more information and a quote?
One of our characteristics is that we are fast, so for general loads, we answer within 24 hours and a maximum 72 hours for special equipment. You can write to info@greenlog.com.uy which is an email that is read by the 3 of us. Or call me on WhatsApp, we answer at every hour!
Pierluigi Spagnolo

Director & Network Manager
Greenlog Uruguay
Phone: +598 2 9163303
Mobile: +598 97 109 498 (WhatsApp)
Skype: pierluigi_125
pierluigi@greenlog.com.uy