Mr. Philippe Fierens
Commercial Director
Can you tell us a bit about the history of Katoen Natie Terminals?
Katoen Natie's origin goes back to 1854 and can be found in Antwerp. "Katoen" stands for Cotton and the initial activities were related to storage, weighing and controlling quality prior to distribution. In 1986, Katoen Natie purchased Seaport terminals, an important stevedoring company. This was followed by the acquisition of fifteen other companies, opening the doors to Katoen Natie Terminals as we call them now.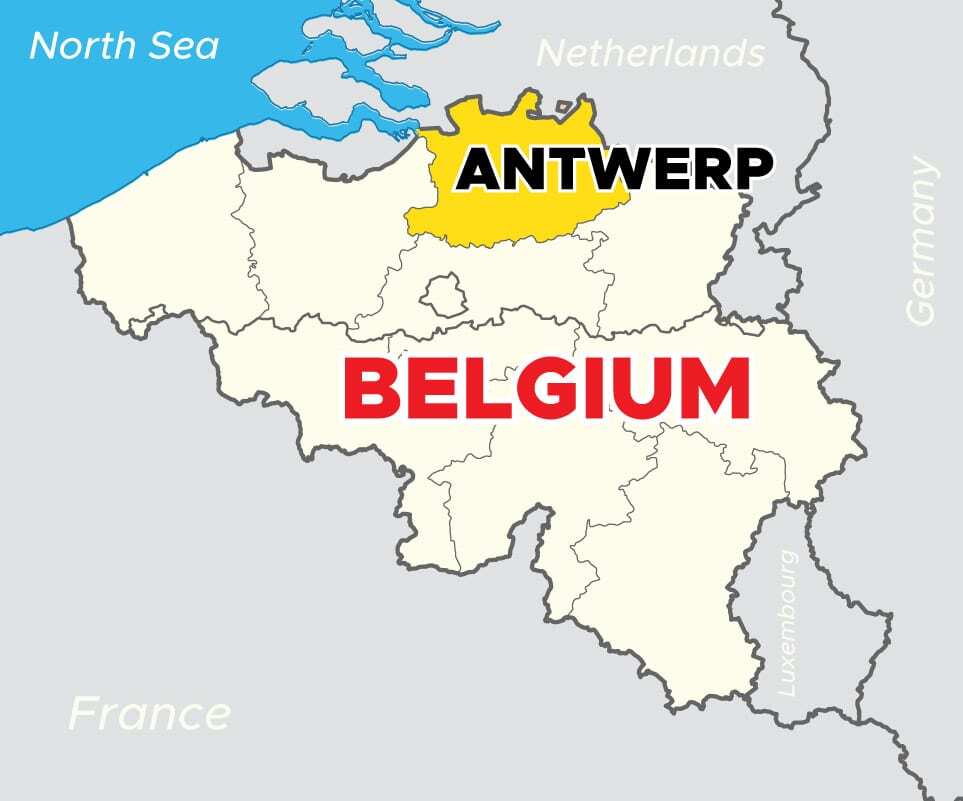 Can you enlighten our readers as to your capability to handle project cargoes via your terminals? Also, can you please tell us why you think a ship or cargo owner might consider using Katoen Natie over others?
"Our people make the difference" is really the key to our operations and is definitely our strength. When a ship or cargo owner chooses Katoen Natie Terminals, they choose us for reliable service that goes a step beyond others and delivers better results than expected. Also, project specialized forwarders choose us for the same reasons.
Would you be able to provide us with some examples of project cargoes that you have successfully handled via your terminals?
There are many examples, from offshore windmills over bulk projects to any abnormal load project – all handled in perfect fashion.
The example we are most proud about is our "Optara" project which you can see attached. Twenty nine very heavy modules.
If cargo is destined for inland points in Europe, would your terminal the right place for transhipment? Please tell us about the transhipment possibilities that exist with Katoen Natie.
The Port of Antwerp, first of all, is ideally and centrally located in Europe with very good connectivity within the entire European hinterland and, specifically, the German "Ruhr" area. Goods to/from the hinterland or Ruhr often choose for the Port of Antwerp. With Katoen Natie Terminals being based on both the left and right banks, this makes us the first choice for ship or cargo owners.
Transshipment over quay and even direct transshipment is key to all operations. This is sometimes just due to the measurements of the goods, or the weight saving costs on one hand and assurance of less possible damage on the other hand. The less that goods have to be touched or handled, the better for the goods themselves and definitely for the customer. All our quays have direct access to water, rail, and road, ensuring that all possibilities are available.
It is up to the customer to decide whatever they would like. We will advise our own well-thought solutions as we may see it, always ensuring that the care of the cargo is number one, but the customer will ultimately decide. Luckily and very often, transshipment or direct transshipment is chosen.
Who are your customers? Are they mainly ship-owners, cargo owners or forwarders, or is it a mix?
Our customers are a perfect mix of all of these, selecting us for their shipping lines because of their views on our services and rates, or having project-specialized forwarders choosing us for their various reasons and recommending our quays to ship owners or chartering brokers. Sometimes charterers or brokers choose us based on their past experiences and trust in us. Reasons vary from customer to customer but it is always their choice and that is what counts. Their perception is their reality!
Do you have representatives abroad? If so, where and can you tell us how to get in touch with you for more information and/or quotes?
We do all of our commercial activities ourselves from our Antwerp operations base. Our commercial team is small but very flexible and will travel the world for either a potential or existing customer to explain why they should choose us.
We can all be reached over our centralized email inbox; commercial.portops@katoennatie.com and we welcome every demand with a smile.
As I previously stated, 'our people make the difference and so does our service!