Mr. Pratap Nair
You are located at the famous Gateway of India. Can you tell us firstly about how you got into shipping and logistics in the first place? What made you choose this career?
My entry into this field was purely accidental. While I was waiting for my university (B.Sc.) results, I temporarily substituted for a manager who was working for a customs broker. It was during this time that Air Freight Limited (now Dachser) put an advertisement in one of the newspapers. I was selected for a management trainee post after seven interviews! The rest is history. I was always fascinated with advertising. If I wasn't a forwarder, I would have gone into advertising for sure.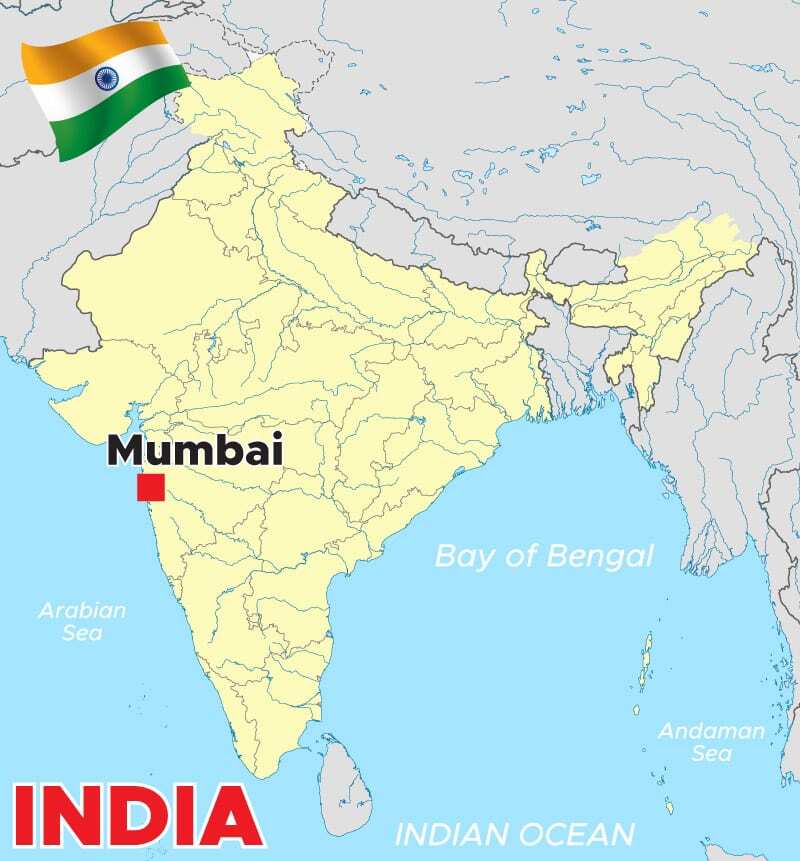 Does the name FEI Cargo hold a special meaning and who owns the company today?
The name FEI Cargo comes from the parent company, Freight Express International, that I started back in 1989. In the 2000s when the whole world went through the internet boom, we registered our domain as feicargo. From then on, all our customers, partners and vendors called us FEI Cargo. Hence, in 2006 I formally re-branded the company with FEI Cargo as its brand name. With regards to ownership, I am still the major shareholder in the company and my family own the next major portions of shares. Also, about eighty of our staff and well wishers own certain percentages of shares in the company.
Where in India to you have your wholly owned branch offices? What is your headcount?
We have our headquarters in Mumbai and have our wholly owned offices across twenty five locations in India which are major ports/industrial centers. The prominent ones among them are Mumbai, Ahmedabad, Baroda, Mundra, Hazira, Delhi, Kolkata, Hyderabad, Chennai, Kochi, Bangalore, Tuticorin, Pune and Nasik.
As of today, we have an employee strength of around three hundred, pan-India.
India is a huge and very populous country, famous for many things although not so much for infrastructure. However I believe that is now changing big time. Can you outline for us a bit about the developments in your country infrastructure wise and what is in the pipeline. Furthermore why do you believe that the time for India is now?
India has touched the USD 2.5 trillion economy size and at present we are the sixth like that in the world. In the coming seven years, we should become a member of the USD 5 trillion club.
Some of the key developmental initiatives that the government have taken up are:
The infrastructure sector has been allocated USD 92 billion in this year's budget.
USD 650 million has been allocated to increase the capacity of the green energy corridor project along with wind and solar power projects.
USD 31.5 billion will be invested in the smart cities mission. All one hundred cities have been selected for this mission.
India's national highway network is expected to cover fifty thousand kilometers by 2019, with around twenty thousand kilometers of works scheduled for completion in the next couple of years, according to the Ministry of Road Transport and Highways.
The Government of India is devising a plan to provide Wi-Fi facility to 550,000 villages by March 2019 for an estimated cost of Rs 3,700 crore (US$ 577.88 million), as per the Department of Telecommunications of the Government of India.
Under the ambitious Sagarmala Scheme, more than 577 projects worth over USD 120 Billion have been identified for implementation between 2015-2035, across the areas of port modernization, new port development, port connectivity enhancement, port linked industrialization and coastal community development.
With our Prime Minister Narendra Modi supporting and leading initiatives like Make in India and skill-based training, I am sure there is much more planned for the Indian economy.
India has many ports – can you kindly outline the major ports mainly dealing with project cargo and equipment in your country
India is blessed with an abundant coastline and hence there are variety of ports for various kinds of cargo. The major ports dealing with project cargo and equipment on the west coast are Mundra, Kandla, Hazira, Mumbai, Mangalore, Goa, Kochi and on the east coast Chennai, Ennore, Krishnapatnam, Vishakhapatnam, Haldia and Paradip.
You handle general cargo and project cargoes, I believe. Could you provide our readers with some examples of cargoes that you are proud of having handled to/from India?
In these twenty nine long years, we have handled all kinds of cargo, with most of the work giving us professional satisfaction. A sense of pride comes in only when the task is really difficult. I would like to name a few such challenging projects we have undertaken.
We handled air import of Cray supercomputers to five different cities in India.
A hundred odd boxes for ISRO and the Space Application center were handled by us in absolute secrecy.
We have handled three charters of more than three hundred tonnes from Chennai to Brazil.
We handled a consignment of drilling rigs, weighing approx. 125 MT, from Chennai to Hwange (Zimbabwe) via Durban for a major government customer.
We have successfully loaded approximately six hundred vehicles [cars, trucks, buses etc] into one vessel in less than a day.
We also handled a second consignment of industrial machinery weighing more than three hundred tonnes from Mumbai to Maputo for a private customer supplying a project in Malawi.
We handled the transportation Jet Airways simulators between Mumbai and Bangalore.
Africa is very much on the agenda for the world's major powers. I aslso believe that India has a significant business presence in that continent can you enlighten our readers a bit about that?
India has always had a close trading relationship with the African continent and there is a lot of Indian interest in Africa.
For the continent of Africa, India is the fifth largest in terms of foreign direct investment.
India's exports to Africa grew from $7 billion during 2005 and 2006 to about $25 billion today, while Indian imports from Africa during the same period expanded from $5 billion to $31 billion.
Exim Bank has said out of its line of credit of about $2.5-3 billion every year and almost half goes for development projects in Africa.
About $2.5 billion worth of project developments are in the pipeline for the continent.
The Oil and Natural Gas Corporation's overseas division, ONGC Videsh (OVL), is one of the most active Indian companies in Africa. On the other hand, private corporations like Reliance, Bharti Airtel, Essar Group, and the TATA Group have also made huge investments in many African countries.
The major areas of interest have been in oil and gas, coal, solar, pharmaceuticals, steel, information technology, FMCG and manufacturing.
Competition in India is fierce to say the least. Many freight forwarders outside India have told me that it is often difficult to find a reliable partner in India, especially a freight forwarder that can say no. What makes FEI Cargo stand out in your opinion?
We have always believed that partnerships are not based on top line/bottom line numbers, but more so on thoughts actions and trust.
We only team with like-minded people who stand by the principles of trust and transparency in everything they do. Where we find the trust factor missing, we politely refrain from engaging with that partner, in order to ensure that our word to our customers is kept at all times. We accept that we probably lose money sometimes, but we are not willing to lose the confidence of our customers. We believe in choosing not only our partners, but our customers as well.
We do not mind saying no but when we say yes, it's a yes no matter what. We believe in responsible communication (at times bad news too, with a possible plan B) and our transparency brings us more friends. We address the actual situation (possibilities) in the beginning so that there are very few 'surprises'.
In a global world, shipments are moving all over the place and few, if any, have offices everywhere. Do you belong to any networks currently and do you find value from being part of such, shall we say, clubs?
We are part of CLC Projects for our project cargo and WCA Critical for getting partners to support us in different countries regarding shipments that are needed 'yesterday'.
India is famous as a tourist destination too. Besides the beaten track that everyone knows, could you recommend a few spots in India that stand out and that perhaps are less known to the average visitor or tourist?
Every state in India has something different to offer in terms of the weather, art, traditions, cuisine etc. It wouldn't be fair to give only few names out of those, however Rajasthan's culturally rich heritage, Orissa's architectural wonders, North-East's pristine beauty, Kerala's backwaters and Andhra Pradesh's finest textiles are yet to be fully experienced and explored by tourists.
Can you please provide your contact details?
You can get in touch with me at pratapnair@feicargo.com or on +919 8200 29403