Mr. Caglar Ozturk
Managing Partner
When did you establish QAS Charter in Turkey and who owns the company?
QAS Charter was founded in February 2017 at Istanbul, Turkey. QAS Charter is privately owned by four shareholders. I am one them.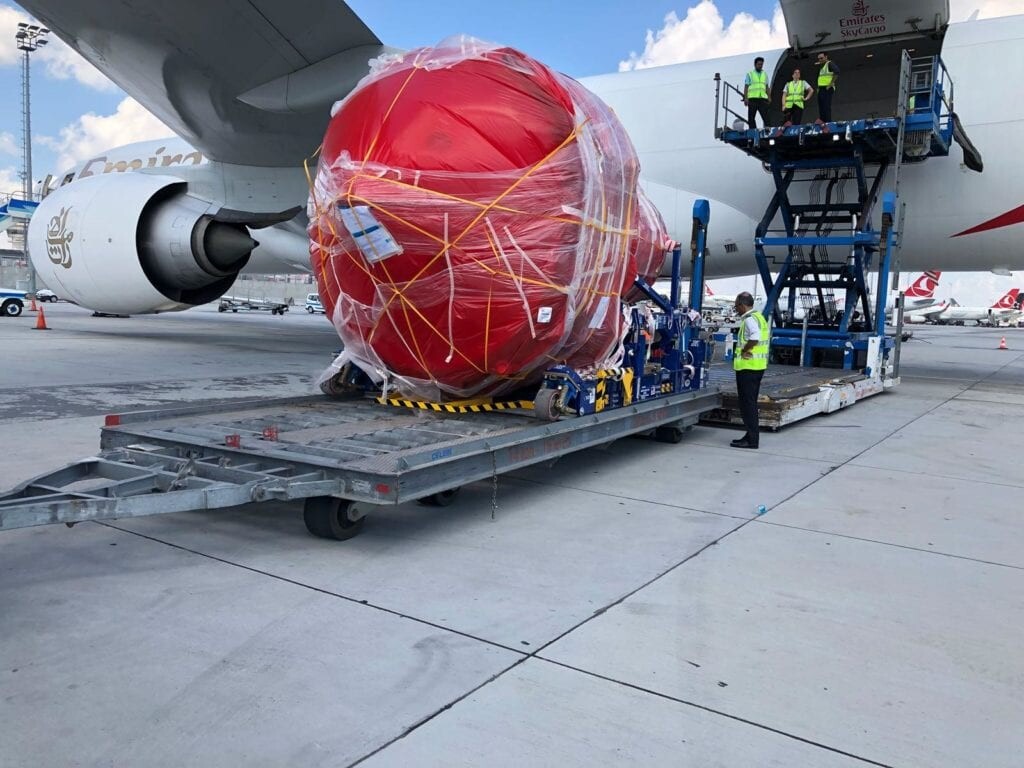 What is your main line of business? Do you ever carry 'project cargo', in other words cargo that is heavy and oversized and perhaps cannot wait for seafreight?
As QAS Charter we organize cargo, group passenger, VIP passenger, air ambulance and helicopter charters globally. If we look into flight figures, cargo charters are on the top. Most of the cargo charters have been operated to carry outsized project cargo since the company was founded. Most recently, we transfered seventy five tons of single piece gas turbine with AN-124. We do charters to transport civilian/military helicopters, armored vehicles etc. frequently.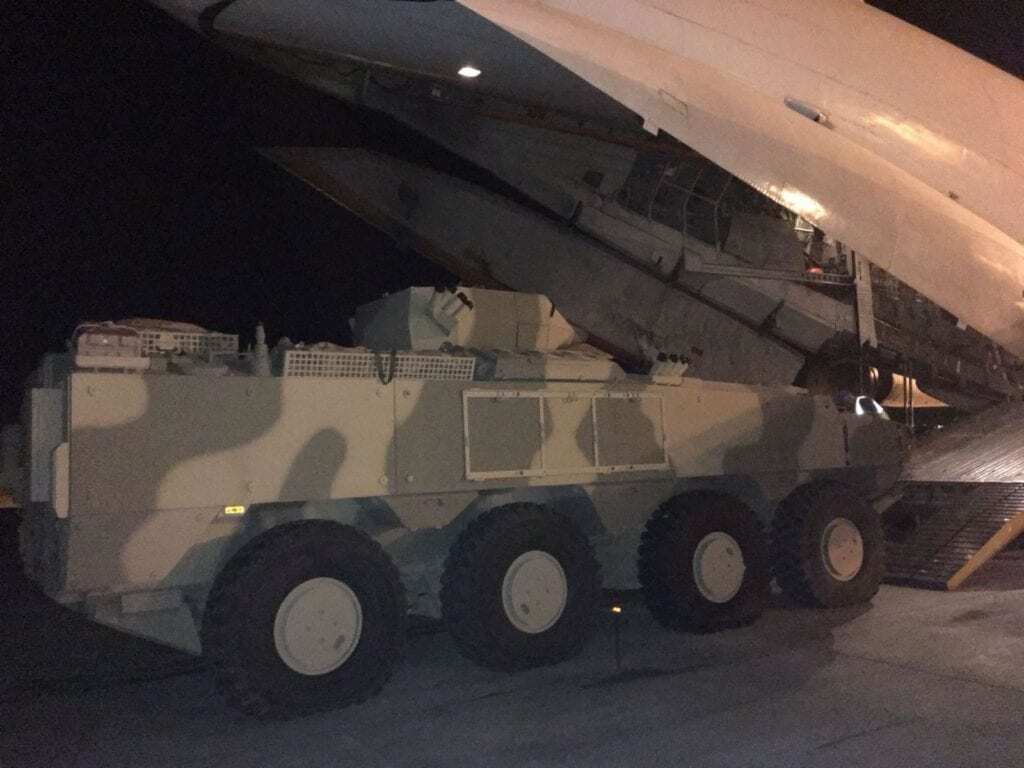 Explain to us how it works in airfreight. There are GSAs, brokers and the airline. Can you outline for us how it generally works between these parties?
As brokers we act as agents for our customers. We are the bridge between airlines and freight forwarders. Once we receive a request from a customer, we first analyze the cargo specifications, loading point, offloading point and timeframe, then look into freighter market to find the most cost effective and also reliable solution for them.
The other way we deal with freight forwarders is offering part charter capacity to them based on already contracted flights. For example, we booked a 747-800 from Asia to Africa and we had some empty space. So we published that available capacity to potential customers. If they have anything suitable we can offer them very competitive prices and faster delivery than commercial flights. Also, this is beneficial for main customers because instead of paying for full capacity, they will be paying less.
We can say this is kind of cargo consolidation.
There is another important point which I want to underline too. We only provide charter options to freight forwarding companies. We never approach end users because approaching our customers' customers is not ethical and at the end of the day freight forwarders are like supermarkets for us. We can go and buy whatever we need in one shot. So instead of shopping from a individual butchers, bakeries etc. seperately, shopping at a supermarket saves money, time and is more effective than the alternative.
It was reported recently that Volga Dnepr Airlines apparently wish only to deal with customers directly, thus effectively cutting out brokers and agents. What is your view on that? We have seen in recent years that some shipowners with limited success have tried to cut out the freight forwarders too. Do you think this is the future?
This rumour has been in the market since last year and finally we received official notification from airlines last week. Each company has the right to create and apply their own sales strategy and, of course, we need to respect their decisions. QAS Charter is well prepared for such fluctuations in the freighter market and already has longterm and well-established relationships with alternate operators. So we will continue to provide IL-76 Stage 4 and AN-124 options to our customers.
What makes QAS charter a go-to company when having an urgent airfreight delivery to make? Do you operate worldwide?
Our operations ruin without any geographical limitations. Actually, most of our flights operate out of our base country.
Time-critical charter operations are one of our well established divisions. We do lot of charters to transport auto spare parts, AOG aircraft parts and stage and band equipment. As is well known, those kinds of cargoes need to be delivered as quickly as possible in order to ensure production lines stay alive, shows happen on time and aircraft are servicable. For time-critical operations, one of the top important points is accesability. Our customers can reach to us on a 24/7 basis and, simultaneously, we can even reach airlines at three in the morning at the weekend or on public holidays.
Could you provide us with some examples of cargoes that you have been involved in airlifting to their destinations?
1) We transported forty tons of frozen peaches from China to Mexico with a B777-200F freighter. The operation was door-to-port basis and we provided envirotainers, batteries and dry ice. Peaches must be kept around -18 celcius and the entire product reached the consignee on time and without a single defect. This was the one of the longest cargo charter flights to carry such perishable cargo.
2) We carried all the ground handling equipment for the newly built airport at Senegal from Europe with giant AN-124s. Load-ability was very critical on that operation because the equipment included fifty tons of tow cars, 14m length conveyors and 400m passenger buses. From the early beginning of the request, we worked very closely with operators to find the most effective way to use less flights to carry the equipment. The customer was very satisfied with our service and our efforts to reduce the number of flights. Also, we arranged all ground transportation and handled all local cargo services, such as crane hire etc. for our customer.
3) We operated more-or-less forty full charter flights to Doha from Istanbul and Izmir last year to transport perishable food supplies. QAS Charter has been nominated as partner broker by Qatar Airways and they supplied MD-11Fs and B747-400Fs instead of sourcing directly from airlines. Our operational quality level and financial strength were essential factors that resulted in such a smooth operation.
Tell us about yourself. How did you enter this business originally? What is your background?
I started to work at MNG Airlines on a work placement during the last two terms of university in 2003. I studied bussines administration at Istanbul University. After graduation, I continued to work at MNG Airlines in the operation, ramp and cargo handling departments. By the end of 2006, I had been promoted to the charter sales department. I became one of the most successful airline charter salesmen and sold almost a thousand hours of cargo charters until the summer of 2011 when I decided to leave the company. I joined the UK-based charter brokerage company Air Charter Service and worked as senior charter broker, team leader and cargo sales manager for five years.
At the end of 2016 I left from Air Charter Service and decided to establish a new company with my partners.
So I've worked on both the airline and broker side. I have experienced all operational and sales stages of cargo charters from cargo build up and ground services to huge ACMI contracts in the last fifteen years.
How do people to get in touch with you for more information or an airfreight quote?
We are available on email and mobile phone on a 24/7 basis via the following contact details.
Cargo Email Group: cargo@qascharter.com
7/24 Hotline Number: +905417206264