Mr. Philippe Coles
CEO
Haiti, in the Caribbean, is not a place not frequently mentioned among shipping people so, first and foremost, can you tell our readers a bit about Haiti? About the ports available for trade and, in particular, a bit about Port Au Prince as a shipping hub? What kind of regular liner calls do you have in Port Au Prince? How about break bulk ships? What can you tell our readers about Caribbean Port Services?
Haiti is one of the three largest countries in the Caribbean, with over ten million inhabitants. It's bordered by the Dominican Republic with as many inhabitants and both countries form the island of Hispaniola. Haiti's known for its rich culture (music, art, handcrafts, food, etc.) and its very mountainous terrain and beautiful wild beaches.
Trade is, of course, very important to Haiti as imports represent about eighty percent of all goods sold in the country. There are two main ports in Haiti, the
biggest one is the Port International de Port-au-Prince, which is composed of several terminals (two container terminals, two bulk terminals, two cement
terminals and two liquid terminals for oil storage).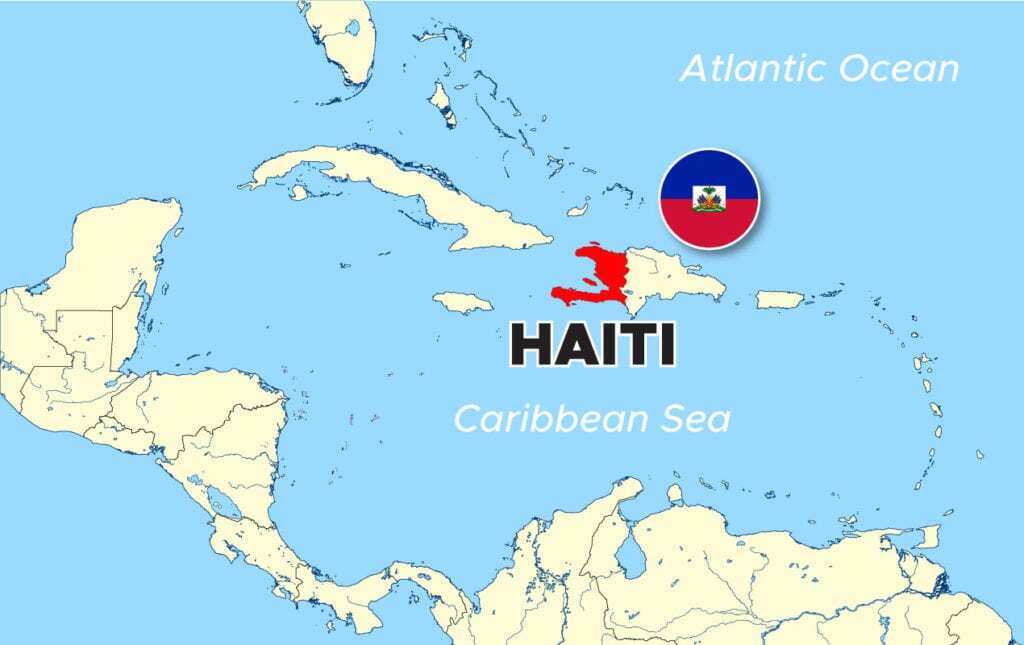 The main container terminal is Caribbean Port Services (CPS) and is privately owned and operated. CPS is a merger of three container terminals that was finalized in 2016. CPS is located in the public port of the Port-au-Prince complex and handles about eighty percent of all container cargo coming into Port-au-Prince. CPS handled about 180,000 TEUs last year and has a capacity of over 300,000 TEUs.
CPS is in phase one of its long term plan, which is the implementation of a state of the art container terminal. This phase will be finished by 2019. The pier is a state-owned and 410m pier with 11.5m draft. CPS operates on 50ha of container storage area. 2019 will mark the completion of phase one with the paving of 12ha. CPS operates four KoneCranes mobile harbor cranes and a fleet of twenty stackers/top ladders and thirty mules. CPS wants to put Haiti on the map when it comes to port infrastructure, efficiency and competitiveness.
Can you handle heavy-lifts and project cargoes in Port Au Prince? Do you have floating or shore crane capabilities?
CPS can handle heavy-lifts and project cargoes. We have shore cranes and crawler cranes on barges for special cargoes.
Can cargo destined for the Dominican Republic be transited in Port Au Prince?
Yes.
Who are Haiti's major trading partners? Is China active in your country?
Haiti's main trading parties are the USA and East Asia. China is not active on a political level but Haiti imports a lot from China.
Tell our readers about some of the major challenges you face logistics-wise in Haiti and can you possibly provide us with a few examples of projects you have handled or ships of which you have taken care?
We have handled turbines for the Peligre power station, tanks for a large beverage company, OOGs of all types, very large equipment, etc. Unloading is often the easy part, but taking the cargoes to their final destination is sometimes a challenge due to the mountainous terrain. Still, nothing that can't be handled. With the proper equipment, hydraulic lowboys and an experienced driver, we can make sure all cargoes are delivered anywhere in the country.
What is your nationality Philippe? how many years have you worked in Haiti and what made you choose a career in shipping and logistics?
I am Haitian, but I am mixed because my mother is french. I was born and raised in Haiti and have worked in shipping since 1999 because my family businesses needed more integration with and control over the shipping logistics for imported goods to our garment factories. One thing led to another and soon I owned and operated a container yard which handled cargoes for Mediterranean Shipping Co. (MSC) and Seaboard Marine.
Would Haiti be a good place to visit as a tourist? Can you nominate a few spots that are worth visiting? What languages are spoken there?
Haiti has had bad press for a long time and this has scared tourists away, but it is a beautiful place with a unique culture. Haiti should be visited but such visits
require good planning. As for where, Cap Haitien in the north of the country, Jacmel in the south east, Ile à Vache a jewel in the south west etc. I could go on
and on. French and Creole are widely spoken. English is the third most spoken language in hotels and tourist sites, but not really among the population.
How can people get in touch with you for a quote or further information?
The finance department handles all quotes. Carline Altiné, the CFO, can be contacted directly at caltine@cps.ht.