Mrs. Ittu Sharma
COO
What year was Kodan Solutions established in India? When did you start your career in freight forwarding and how and why did you decide to pursue a career in logistics?
Kodan Solutions was established in India in September 2014. My journey in freight forwarding began with an opportunity to work in an Indian MNC named All Cargo Global Logistics. Each project presented to me its own unique challenges, since no two deliveries were similar.
There is no nine to five job when it comes to project freight forwarding – each day has it's own hardships and rewards. Every passing day in this field has cemented my belief that my future lies in this dynamic and evolving sector.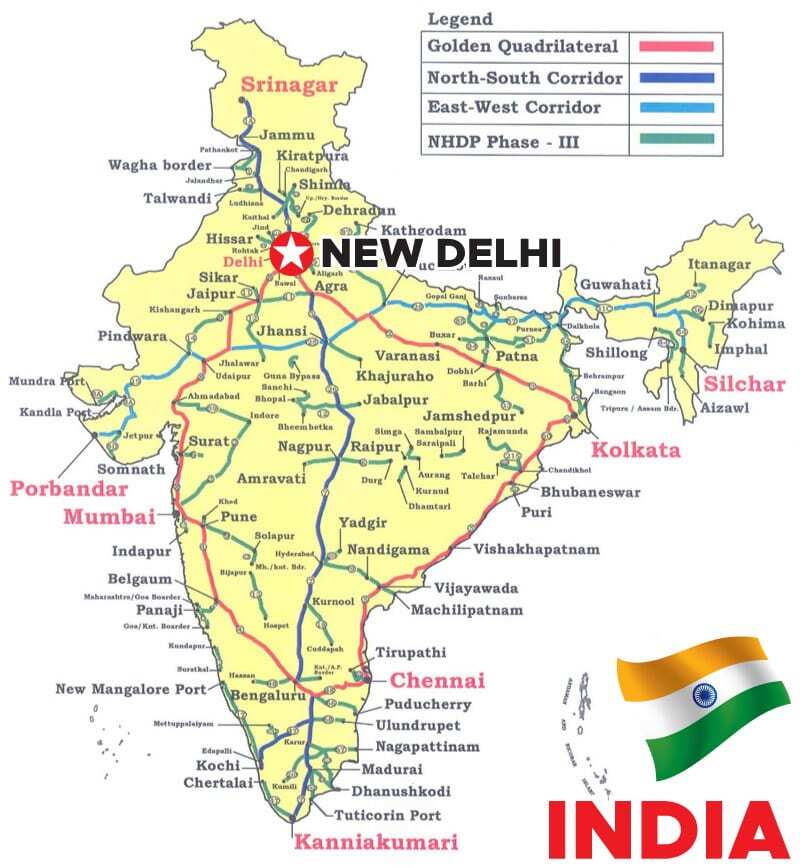 India is a big and developing country that has a lot of opportunities in logistics, but how do you stand out among all the competitors in India? What is the formula for success in India these days?
India is evolving rapidly in its business maturity, and is one of the fastest growing economies today. This has created opportunities for the development of a more professional and organized logistics sector. The key to success in project logistics anywhere in the world is to provide customized project logistics solutions, optimizing resource utilization (in time taken and cost incurred) suiting the specific requirements of a project/client.
At Kodan Solutions, we take pride in providing exceptional services to a wide range of industries, and we continue to further develop and benefit from our four pillars of strength, namely 'customer-centricity', 'partner relationships', 'global coverage' and 'rich industry experience'.
I have spoken to many readers and often they say that it's difficult to find reliable freight forwarders to work with generally in India because no one ever says 'no', even when they cannot meet the task. What is your opinion on this?
The diversity in India is also reflected in its logistics sector. There is a diverse set of considerations that may influence a shipment's route, delivery time, documentation, etc. Owing to the fast evolving and complex nature of the business environment and logistics infrastructure in India, it is essential to be constantly updated with the current business scenario, be it Exim rules, GST, road transportation etc.
Sometimes, things simple in essence can be an absolute pain in execution. The key in this case is to be thorough with your background research at the time of proposing a solution, remain abreast with current developments, monitor project progress closely, and communicate effectively and transparently with clients, especially in cases of deviations. This has enabled us to create long-term value for our clients.
Do you need a license to operate a freight forwarding company in India or can anyone open up shop?
A license is most definitely required. All the compliance related documents and other details are clearly defined as per the law under the Directorate General of Shipping (Ministry of Commerce). It is not that anyone can become a freight forwarder. The government has recently launched many well regulated initiatives to increase the ease of doing business in India.
In particular what kind of project cargo shipments are you good at handling? Can you provide us with some examples of projects that you are proud of having handled?
We are handling a diversified portfolio with projects for some of the most capital intensive sectors, like power, mining, railways, infrastructure etc. In the recent past, we have been fortunate enough to be a part of many wonderful projects like moving the robotic factory for Indian Railways, a forged wheel plant for Ministry of Steel, a Chinese mobile phone manufacturing factory, windmills from India to the USA and UK, transformers weighing approximately 140 tons, dump trucks and shovels out of India, large lathe machines, some cement plant equipment and a crushing plant etc.
How about customs in India? Is it difficult? Do you have a rule of thumb to follow for overseas customers?
Customs in India is not that difficult. However, one has to have thorough knowledge of the Customs Act, customs rules and regulations, tariff classification, notifications, duty concessions, various duty exemption schemes, duty drawback claims, customs duty refunds, license verification, clearance of capital goods and second hand machines.
We at Kodan Solutions expertise in handling custom clearances of both export and import shipments under various customs schemes.
When dealing with overseas customers, two pointers should be specifically kept in mind. Firstly, the pre-shipping document must always be received prior to the shipment. Secondly, for every ODC package, a detailed route survey must be taken. These two seemingly small rules will go a long way to ensure no hiccups in your project.
What's the best way to contact you?
Ittu Sharma
Mobile Number : +(91)9717864919
Email: ittusharma@kodansolutions.com, info@kodansolutions.com
Skype ID : ittusharma
Kodan Solutions Private Limited
New Delhi, India
www.kodansolutions.com