Mr. Livio Di Giovanni
CEO
Mr. Ignacio Weiss
COO
Please tell us, when was Botisol founded? Does the name Botisol have a specific meaning?
Botisol was founded in 1998 by the Weiss family and re-routed by Livio and Ignacio to the logistics sector in 2016. The name is the legal entity and we decided to retain it because of the importance this name has for the family.
As the name doesn't imply any commercial function, we decided to add the tagline, 'Supply Chain Solutions'.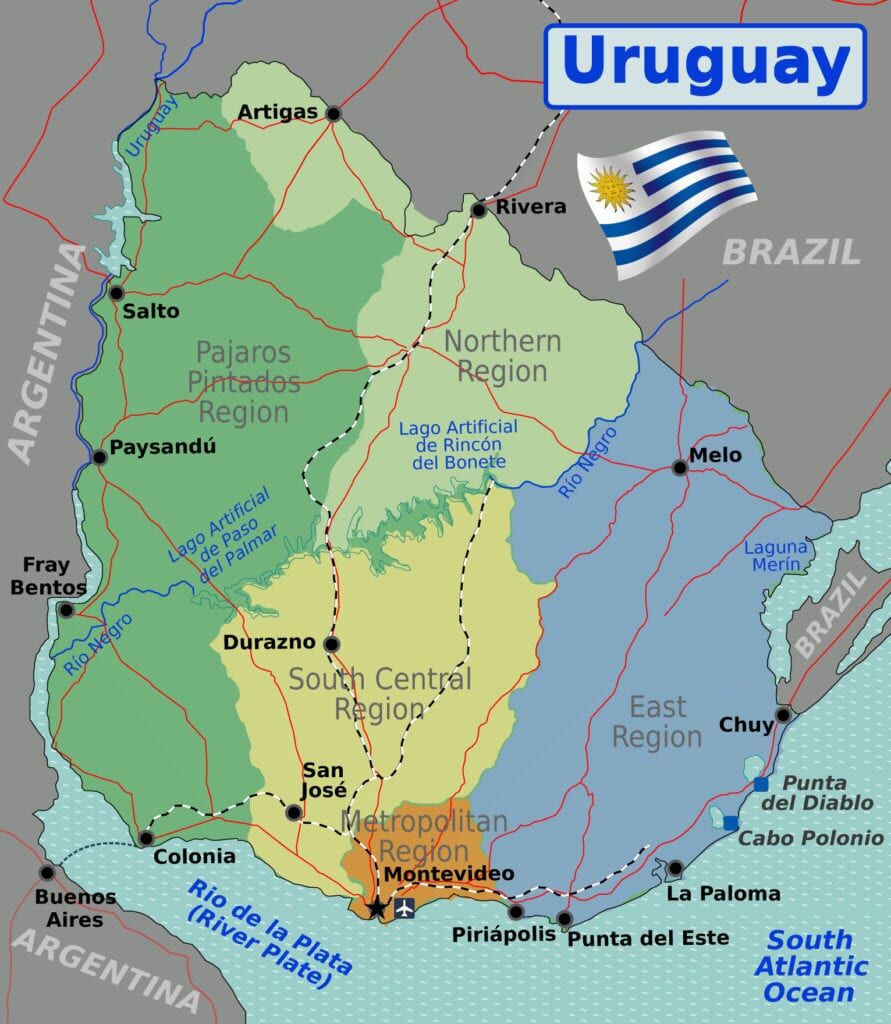 What is your main focus in logistics and cargo transportation?
Botisol Supply Chain Solutions is a freight forwarding and supply chain management services provider. 
We take pride in providing our customers with transportation and logistics solutions that support the way they want to do business, wherever they are in the world.

Part of the group includes Argelan Ships Services (https://argelan-ss.com/), a company created as an additional line of service as both companies are actively interrelated with the operations that take place in our country and the river plate.
Our focus is to provide logistics solutions tailored to the customer, seek innovative options and take care of the environment. A clear example of this was the historic operation of rails transshipment performed in Nueva Palmira. We avoided the use of three hundred trucks and thereby avoided the consequent deterioration of roads and environmental pollution.
I can see from your excellent website that you promote Uruguay as a hub. Can you tell our readers more about that?
At present, our country is positioned as an extremely attractive site for the development of logistics activities, not only through the support of the advantageous legal framework currently in force in Uruguay, but also through the development of Value Added Logistics (VAL) operations from its CDRs installed in free zones, free ports/airports and extra-port (or fiscal) warehouses.
These centers are pushing for sustained professional improvement and development of the storage systems, movement of goods, information systems, lay-out of facilities and development of state-of-the-art operational procedures, with the processes certified based on the ISO 9001, ISO 14001 and OSHAS 18001 standards, to name a few. That makes it possible for a hub to reach the excellent standard of services described below.
Here is a list of the main advantages offered by Uruguay as a regional distribution center to the companies that have decided to centralize their logistics operations in our country:
Centralization of inventories with a high flexibility in terms of volume and design.
Long-term collaborative supply strategies.
Reduction of administrative costs through centralization of the regional fixed structure.
Reduction of the safety inventories in each country of destination, resulting in a reduction of financial costs.
Shelter during potential uncertain and turbulent periods for the global economy.
Added to the aforementioned advantages, the key strength of CDRs is their potential for implementing just-in-time operations, reducing lead times for final customers and replacing the delivery directly from the manufacturer with deliveries from centers located just a few hours away from the end market. This has opened new opportunities replacing 'traditional' logistics with 'speed to market' logistics, with a rapid response capacity in volume, production and client times.
Would you be able to provide us with some examples of project cargoes that you are proud of having handled recently?
We are proud of all our jobs, especially thanks to the sense of trust that we receive from all our clients.
Some of our biggest projects were the discharge of the Antel Arena stadium roof with ninety structure 6094 m3. Also, the direct transshipment of 7816 m/tons of railway from vessel's hold to river pontoon for later navigation up to Paysandú before being discharged into trucks and finally delivered to five different workshop areas around the country. Our proposal to use the pontoon instead of the traditional trucks was very well received by customer since we were able to move all the cargo in one single shipment.
This is the purpose of our company: the innovation of logistics.
Do you need a licence to establish a logistics company in Uruguay?
There is no legal requirement for establishment of a logistics company in Uruguay, but there is one official chamber, AUDACA, the national freight forwarder association that recognizes companies operating in the logistic sector. 
Botisol is proud to be part of AUDACA as of this year. Membership requires a minimum of two years of activities in the logistics sector.
Uruguay is strategically located with easy access to huge markets both north and south of the country. Can you tell us about your country's business relationship in the region?
Uruguay is geographically at the center of a market inhabited by more than 215 million consumers, with the highest per capita income in the continent, and a GDP of US$ 600 billion.
Mercosur has its best gateway in Uruguay, greatly enhanced with the conditions that the Mercosur agreement has created for the development of trade and business among countries all over the world.
There is easy access to a large market, especially to the core of the business region. In addition, regions and countries in the world are connected by an extensive and reliable communications network, together with strongly competitive financial and business support services.
The economic and political stability allows Uruguay to be an ideal platform for business opportunities not only for the area, but also for the world at large.
Furthermore, Uruguay is known for having an open and cosmopolitan society that contributes to its overall success.
I visited Montevideo and Fray Bentos many years ago and I recall having, in my opinion, the best beef and red wine ever. Is that still likely and could you tell our readers about places to visit and things to do if they have days over in Uruguay?
Of course. For all who have the opportunity to visit our country, I suggest they visit the traditional Montevideo 'port market', strategically located in front of the port and where the 'old city" is located. Be sure to taste our typical 'asado' and the recognized Uruguayan wines.
Punta del Este is our first seaside resort, offering excellent beaches and ocean water, Uruguay offers four hundred kilometers of beaches starting at Montevideo and ending at Rocha at the border with Brazil.
If you want some history, Colonia del Sacramento is one of the most famous cities in Uruguay, not only for its beauty but for its history. The historic center of Colonia del Sacramento is one of the 'jewels of South America', showing the post-colonial era with buildings of the time that are very well preserved and were declared a world heritage in 1995 by the UNESCO.
What's the best way to get in touch with you?
We and our team are available 24/7 through the following contacts who will aim to assist you and your company with all your needs.
Livio Di Giovanni – ldg@Botisol.com
Ignacio Weiss – iw@Botisol.com
Sales team – sales@Botisol.com
Operations team – ops@Botisol.com
Web site: www.Botisol.com