Mr. Krai J. Vadhana
Managing Director
Who are the owners of Yongsun Global Freight?
Mr. Manthep J. Vadhana, Mr. Krai J. Vadhana and Ms. Jutharat Amonsriserm.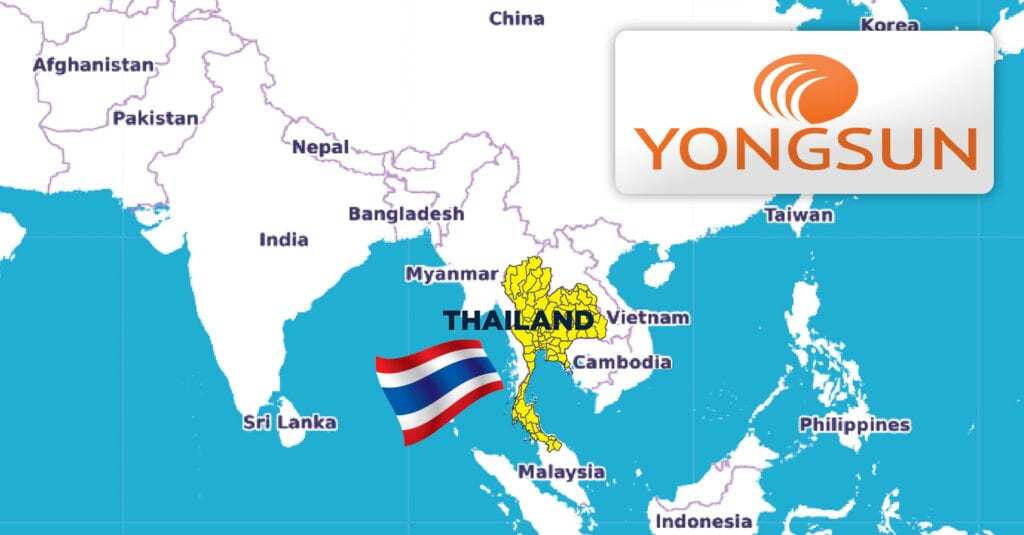 There is a lot of competition in Thailand in particular in freight forwarding, with many players both foreign and local competing. Tell us about your strengths in this field. What is your specialty and where in particular do you believe that customers would benefit from contacting  you?
Fast & committed service. By contacting us, I believe my customers will benefit from our reliable service as we commit to what the customers require. We're special in handling import shipments to Thailand. That is our key strength. One of my customers is Thailand's second biggest ceramics importer, which contributes to us a volume of around five to seven hundred containers a month. Another strong area for the company is the food industry. Our reference customers include Lotte, Jagota Brothers Trading (Thailand's tenth biggest food importer) and Sunsweet, etc.
Do you need a license to establish your own freight forwarding company in Thailand?
No, in Thailand there's no need to have a license to establish a freight forwarding company.
Thailand has a strategic location, between Laos, Myanmar, India etc. Can you organise transshipments into Laos if needed?
Yes, indeed. As mentioned, some of our customers include Celestica (Thai-Laos/ Savannakhet) and Lotte (Thai-Myamar), for example.
Could you provide us with some examples of project cargoes that you have transported recently?
SCG Dry Mortar Cement Plants in 2016. SCG is the biggest cement manufacturer in Thailand. We were assigned to handle both customs clearance and transport to both Lampang and Konkhaen provinces and the container volume was eighty to a hundred for each plant. The project value was twelve million Euros for each plant.
Do you have offices abroad as well or do you belong currently to any international networks?
No, we don't have overseas offices, but the company belongs to three international networks which are Cross Ocean, Alfa, and X2 Logistic Networks.
How does the customs clearance in Thailand work generally? Would you have some good advice for foreign companies dealing with projects to your country in this regard? Is there anything they should prepare in advance?
In Thailand, the customs process generally works as with other countries. You need to pay the import duty and tax before you can move the cargo out of the customs territory. My best advice to other partners worldwide is to start communicating on the projects before the cargo departs the original countries.
This ensures that all necessary documents for customs clearance in Thailand are issued properly and are suitable for clearance once the cargo arrives in Thailand. Otherwise, the importer may need to pay an unnecessary storage charge at the destination terminal/port waiting for re-issuing the correct documents.
What's the best way to get in touch with you for more information or a quote?
Please send inquiries to any of the following emails.
j.krai@yongsun-globalfreight.com (Krai)
a.jutharat@yongsun-globalfreight.com (Bell)
k.peerachet@yongsun-globalfreight.com (March)
support_cs04@yongsun-globalfreight.com (Lyn)