Mr. Luis Ivan Torres
Operations Manager
When was Tradinter established, who owns it and what is currently your main line of logistics business?
Tradinter S.A. was established in 1992 by Mr. Enrique Vásquez, as an independent ship agency.
Over a few years, our company became a group of companies offering different services such as stevedoring, trucking, cargo and shipbroking, cargo forwarding, general cargo warehousing and ship chandling. We also offer customs agents services via strategic alliances.
As a stevedoring company, we have been stevedores for Maersk, MSC, Kien Hung, Intermarine and many other ship lines. This was until 2007, when the main state port terminal in Guayaquil was granted in concession to Contecon (granted in concession for twenty years to ICTSI, Philippines). After this we signed a stevedoring contract with Contecon, to whom we've provided our services ever since. We are also stevedores for Maersk at Port of Esmeraldas.
As general agents in Ecuador, we represent Intermarine L.L.C., an American ship line specializing in project cargo.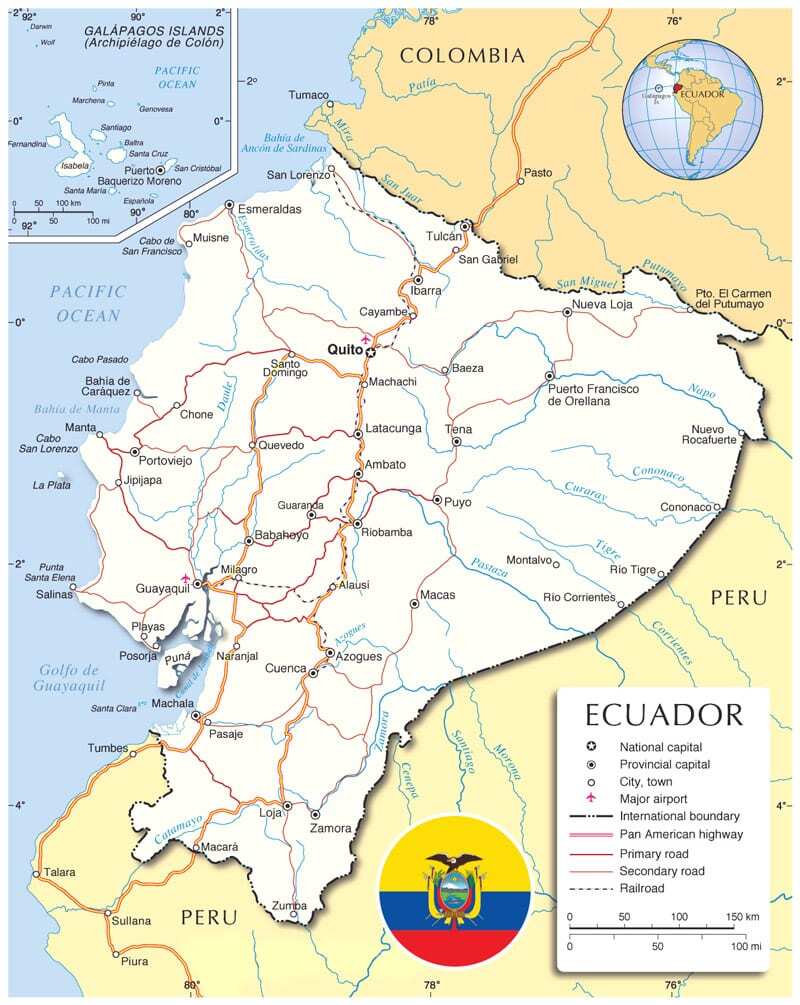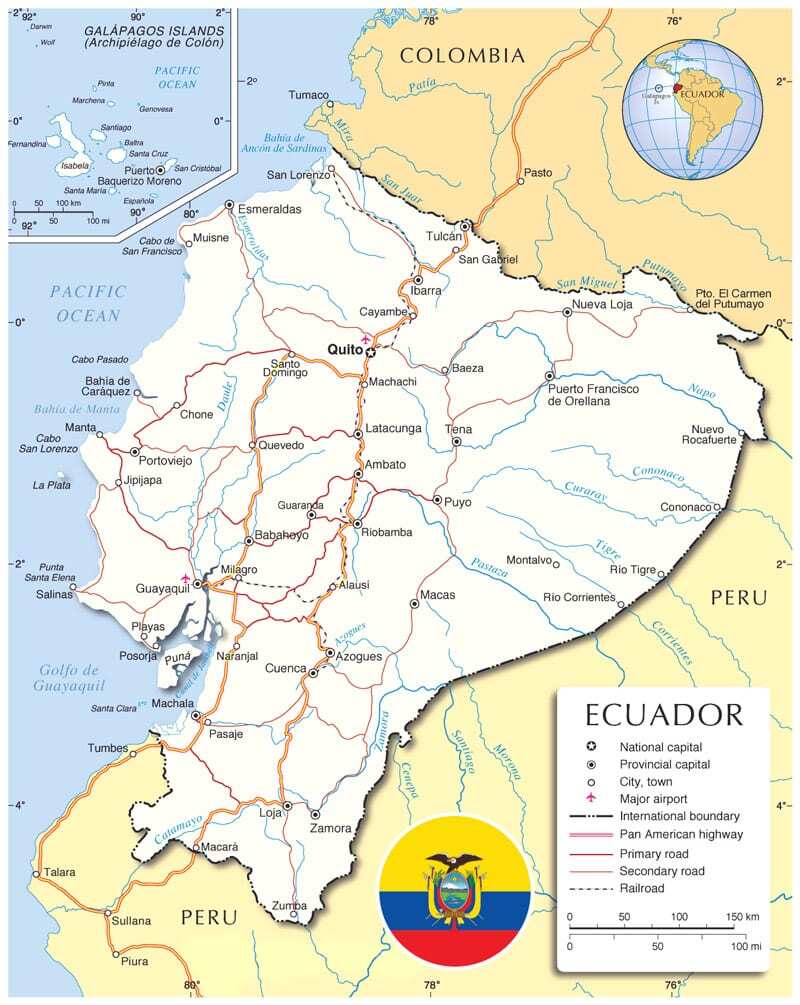 Could you tell our readers about the main ports of Ecuador? What are the main import/export products and what overseas trading partners (countries) do you mainly deal with?
The main port in Ecuador is no doubt Guayaquil, with various port terminals such as the Contecon terminal, Inarpi terminal (Saam Group, Chile), Banana Puerto terminal (Dole, USA), and Fertisa terminal.
Guayaquil port handles all kinds of cargo, from dry/reefer exports (frozen shrimp, fish, fresh bananas and other fruits, cocoa and coffee beans, canned tuna etc.) to raw materials and all sort of product imports.
Then we have Manta and Esmereldas, north of Guayaquil. Manta handles mainly cars and ro/ro cargo and Esmeraldas handles general and project cargo.
South of Guayaquil, you will find Puerto Bolivar, handling banana exports in break bulk cartons/pallets and also in containers.
Ecuador is mainly trading with the USA, Europe (North Continent and Mediterranean), Japan, the Far East and the Middle East. Also, we trade with WCSA countries, in particular with Chile (trading fresh bananas).
You are strategically located between Colombia to the north and Peru to the south. Is there any inland or coastal logistics business going on between Ecuador and your two neighbors, and is that something that Tradinter is involved in?
Cargo to and from Perú and Colombia is mostly moved by truck, with little cargo moved by ship. Most of the time, port cargo is moved directly by main ship lines such as MSC, Halo, Cosco, Maersk and H-SUD via feeder ships/hub ports.
Editors note: Container-ship arriving Guayaquil up the Guayas River towards Contecon port terminal.
How is the economic situation in Ecuador at the moment?
The economy of a country is always linked to its politics, and politics, not only in Ecuador but in the whole region, is a little complicated right now. We all know about those governments which were run by far-left parties, but now some of them are gone, leaving those countries with severe problems to be fixed by new governments, most of whom are center-right. Fortunately, everyone is ready to make all necessary efforts to put the economy back in order and gain a fair position in the commercial balance trade, which has an impact on the government economics.
If you bear in mind that oil represents about fifty percent of the state income, the oil prices dropping during recent years has created a big deficit in the fiscal budget. The public debt left by the previous government is huge, so getting world investors is a matter of the utmost importance.
Is gaining customs clearance in Ecuador normally a difficult task or are you familiar with solving those kinds of problems for your customers?
Customs clearance in Ecuador, although still bureaucratic, is not very complicated as long as you have all the documents in order and on time. However, when a client requires this service we have commercial partners who specialize in customs regulations and are ready to assist. Something to keep in mind are the strong fines imposed by customs authorities for late document presentation, corrections, incomplete information etc. hence having all cargo documents complete, correct and on time is highly recommended.
Ecuador is also famous for the beautiful Galapagos Islands. I have a special question for you – how can you get there? What time of the year would be best and are there any restrictions on how to get there to see the islands? Can you recommend any other sightseeing spots in Ecuador for overseas visitors?
The Galapagos Islands are one of our treasures and you can easily get there by plane from Guayaquil or Quito. The flight is about two hours to reach the airport on Baltra Island, then you take a ferry to go to the island where you have booked your hotel, or board one of the touring ships offering 'all in' stays for three, four, five or more nights. The ships sail during the night from one island to another, so you have the chance to visit a different island every day.
This is very much appreciated for those who like the adventure, but for those who prefer a quiet and relaxed stay, booking a nice hotel is a great alternative. Swimming and having seafood and cold beer or wine for a few days is a great idea. From December to May, the temperature is about 38C degrees with high humidity, whilst form June to November it's around 26C degrees with nice cool breezes at night. All in all, any time is good to visit the Galapagos Islands.
Ecuador is blessed with beautiful beaches along the coasts, great cities on the mountains and the amazon jungle. Hence there's a lot to see when coming to Ecuador, not to mention local food, which no doubt will make you want to visit again.
Could you provide us with some examples of project cargoes (air or sea) that you have handled in recently in Ecuador?
We loaded two oil rigs from Esmeraldas to Karachi on Intermarine ships during the current year, with each drill and all components making an average 2,500wt/10,000 cbm.
We also discharged two Liebherr LHM 600 shore cranes in Puerto Bolivar.
Years ago, we moved a lot of project cargo for the oil industry in Ecuador. We shipped all the cargo to build the Ecuador pipeline; parts, rigs, etc.
How did you get into logistics business, Luis?
Before establishing Tradinter, Mr Vásquez worked for more than fifteen years at Transnave, the state ship line, and so did I.
When starting Tradinter in 1992, a unique Ship Agent license also enabled you to offer logistics services, but later in 1997, the law changed and now required you to obtain a special license to act as a logistics operator. Since we already had the Ship Agent license, we were able to offer logistics since our very beginning in the shipping industry.
Could you provide us with your contact details?
Tradinter S.A.
Luis Iván Torres
ltorres@Tradinter-ec.com
Address: Av. Carlos Julio Arosemena km 3,
Lot. Alban Borja Edificio "Classic", Piso 4, Of. 401
PH: +593 4- 220 2915 / 220 4092
Mob & WApp: +593 9- 95907290
Guayaquil – Ecuador