Mrs. Noi & Mr. Chairat
Owners
Can you tell us about the name CU Logistics how did you decide to use this name? What year did you start your company?
Well, can you guess? It's me. Our company name is derived from the first letters of my first and last names. We started our company in 2002, but CU Logistics has evolved from a freight forwarding company with a twenty year track record into a fully integrated logistics service provider offering a comprehensive range of customizable logistics services. We have provided one-stop services, ranging from customs brokerage to transportation, packing, storage and transportation of bulks goods.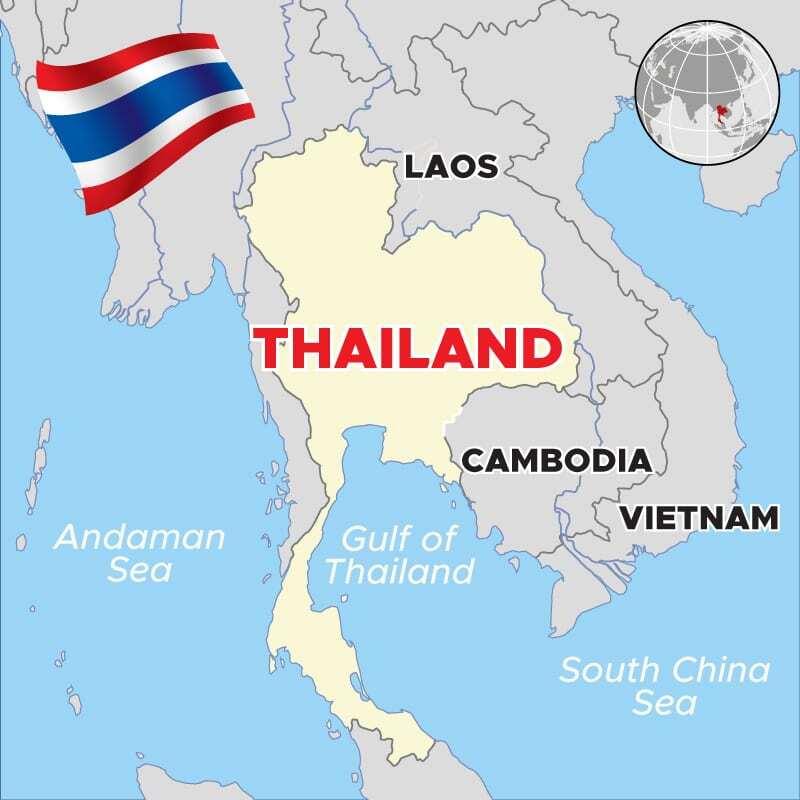 Do you belong to any overseas networks currently?
We are a Thai-based company and of course we are one of the CLC Projects members in Bangkok, Thailand.
In Thailand, there used to be a state owned shipping line called Unithai and even a state-owned freight forwarder called E.T.O, I believe. Could you tell our readers about the status and history of these two organisations and also whether they are still playing a role in today's Thailand?
Unithai is a private company who own vessels and is registered under Thai Flag with Thai nationality.
E.T.O. was an enterprise organization in the past that dealt directly with the Port Authority of Thailand, but is no longer in service.
CU can operate any import business to government, state organizations and those in the government sector, under the requirements of the Thai Flag Vessels act.
CU recognises the policy and acts professionally (according to the rules and regulations of the Thai Flag Vessels act) throughout the transportation process, from before the cargo is even on the vessel at the port of origin, through transshipment and until berthing at the port of destination in Thailand. This is in order to gain all the permits and related documents and be ready to hand them over to the government .
With the fantastic geographical location of Thailand, bordering several countries such as Laos, Myanmar, China etc., can you organise transshipment via Thai ports into these neighbouring countries? In the case of cargo being transported to Laos, for example, what would you say is the best route? What about customs clearance for transshipment cargoes? Is that done in Thailand or at final destination?
We agree and want to emphasize the fantastic geographical location of Thailand, as if you look at the south east Asian map, we are in the center of commercial and transportation activity, with more facilities for logistics management to be made easier and faster through connections with the several bordering countries.
We have experience in transshipment via Thailand to neighbouring countries by inland truck and with customs clearance as a one-stop service via multi-modal transport from any countries via Thailand. A good example of the most convenient route from Thailand to Laos is by operating through Nongkhai, Mukdaharn and Nakornphanom province borders with CU, with full services done via inland truck until the process is completed at the destination.
There are hundreds of freight forwarders located in Bangkok. Why do you believe that CU Logistics is the right one to contact?
Our competitive edge lies in the staff's solid experience in the freight forwarding business, which has been built up at local companies as well as multinational organizations. Because we are a medium-sized company, we are more flexible and can adjust procedures/work methods very quickly to suit customers' needs.
By identifying the specific needs of each customer and offering services that meet their special requirements, we can work quickly to provide services that customers really benefit from. The company can already clear export customs within one to two working days and air cargo within five hours from landing. Since procedures are planned carefully and precisely to suit customers' needs, the company has been able to downsize its personnel.
How to get in touch with you?
To know more about us, please kindly visit our website at:
Fan page: www.facebook.com/culogistics/
Thank you.