Mr. Jack Haddad
Sales Director
First of all, greetings to you in Melbourne and a very Happy New Year 2019, which you entered into some hours prior to us here in Europe. Please could you tell us something about the history of ASP and give our readers some insights into the ownership of the company?
ASP Global was founded in 1996 by Mr Peter King, a veteran of the logistics industry who is currently in Timor Leste (where ASP Global also has an office thanks to the project logistics we do in that area). ASP is also looking into providing I.T. solutions for clients who are looking for smarts in their supply chain.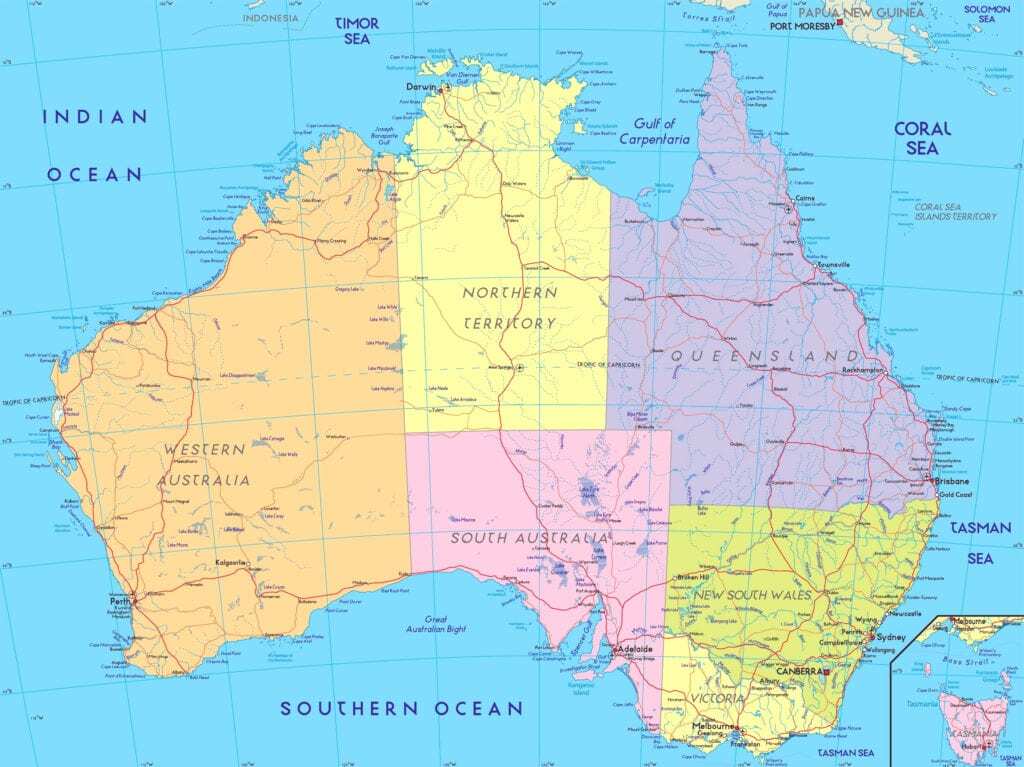 What is your main line of business in freight forwarding and logistics? Do you have any particular trade routes that you focus on, or are you an 'all-rounder'?
ASP Global is indeed an 'all-rounder' but we don't do business with a cookie cutter. We treat clients based on their unique requirements, providing tailored solutions for clients irrespective of size in every area of the supply chain, be it air/ocean to customs brokerage, warehousing/distribution or order fulfilment to all parts of Australia utilising our collective 100+ years of experience. We provide transportation services to and from Australia and to any part of the globe. We approach things from the basis that, as a logistics partner, we will help your business.
Are you able to handle heavy and oversized cargoes as well?
Yes we can. ASP Global thrives on the challenges dictated by our industry and the direction of global business. With a network of experienced world-wide agents that are up-to-date and ready to assist, ASP Global has the personnel, experience and knowledge to work with any oversized freight. Extensive projects demand precisely tailored logistics solutions and timing is critical, whether it be the relocation of mining equipment or ongoing projects such as aid programs, we can structure and schedule shipping to your requirements. ASP Global can structure and plan a complete service for all your individual requirements regarding over-dimensional freight and project cargo, including:
Total project management
Logistics co-ordination
Listing project evaluation and consultancy
Regulated national/state transport compliant permits
Combination road/rail/sea project assessments
International project movements & management
Long length cargo above standard air freight and sea freight dimensions
Over height cargo that requires special loading on aircraft or special stowage on vessels
Heavy lift cargo that requires special handling on aircraft or vessels
Over dimensional cargo that requires individual transportation
Chartering of vessels/aircraft
Break bulk cargo
Packing, Transport & Handling of Out of Gauge (OOG) cargo direct onto vessels or onto suitable equipment for shipping
Access to freighter operators utilizing aircraft with built-in hoists or lines with roll on – roll off services to move huge consignments
Attendance to import/export customs and quarantine formalities
Unpacking, handling & transport of containers, break bulk & over-dimensional cargo
With access to international shipping charters for both air and sea, customs authorities, ports and airports, ASP Global will provide you with a structured program from inception to delivery, ensuring that your project cargo arrives to your satisfaction, safely, cost effectively and efficiently. The close working relationship we have with our offices and agents allows us to monitor and control all cargo movements from the time the order is placed, keeping our clients well informed of shipment status at all times. As a specialist transport and logistics provider, ASP Global has the highly experienced staff at hand to manage every step of any operation.
Could you possibly provide us with a few examples of such moves?
Case study: ASP Global Dili Project
ASP Global provided logistics solutions to unload and discharge equipment for road building from Suai to Betano for oil production by supplying a 160T crane with midstream unload at Dili port from mother ship.
ASP leases tug as draft at Dili port is too shallow for arriving mother ship, via tug and barge and LCT steaming transit time to destination is thirty six hours. ASP is also responsible for transporting cement mixers, including skels and trailers as road from Dili to Suai is only for twenty fixed axle. Only short distance 130km, however travel time is ten hours. ASP had to arrange to barge all unloading and transport vehicles including forty trailers and side-loader for unloading at Raikaten river camp which is 15km from Suai.
Australia is a big market and also as a country, or rather, continent, in its own right it is huge. Tell our readers a bit about the distances you face between the trading centres of your country and elaborate if you will about how the inland transport is generally done in such a vast country?
Australia is indeed a vast country with distances that are significant. Let me illustrate, as an example, some of the distances between some of our capital cities:
Perth to Brisbane 4314 km
Darwin to Hobart 3,736 km
South Australia to Sydney 1,478 km
Melbourne to Perth 3406 km
Melbourne to Sydney 878 km
Melbourne to Brisbane 1679 km
Darwin to Melbourne 14784km
As you can see this is but a small sample of the distances. Road transport is an essential element of the Australian transport network and enabler of the Australian economy. Australia relies heavily on road transport due to Australia's large area and low population density in considerable parts of the country. Domestic transport is carried by trucks, rail and coastal ships (cabotage) and there are some dominant trucking companies, many of which are privately owned. Costs vary from carrier to carrier based on a number of factors, type of freight to be moved, destination, time sensitivities or requirements etc. ASP handles significant business within Australia for products that are being exported or imported including project freight. We aim to provide the best possible balance between cost and time requirements providing a few options for the client. Our clients appreciate the approach we take to their business and how we work with them in that regard.
There are strict quarantine regulations concerning Australia. Does this influence cargo movements in/out of your country as well? What do overseas shippers and/or freight forwarders need to take note of in this regard?
As you say, Australia has some of the strictest customs laws in the world for both imported and exported cargo. Some areas to be aware of include plants, animals, minerals, biological products, machinery, automotive products and any wooden products without proper fumigation.
Please check if a permit may be required for a particular product prior to importation. This generally should be done by the importer but as the forwarder we are available to advise and help.
A good guide is: https://bicon.agriculture.gov.au/BiconWeb4.0/
As an estimate, the Australian border force clear on a weekly basis around:

268,000 air passengers arriving in Australia

1,620 international flights
260 ships arriving in Australian ports from overseas

14 overseas small craft
24,600 export entries
268,700 air way bills
48,500 sea cargo manifest lines
They also patrol three million square nautical miles including:
Australia's coastline and seas, including the southern ocean and northern waters, airports, sea ports, mail centres

They also inspect 2000 sea cargo containers and 29,500 air cargo consignments, 776,000 letters and 405,500 parcels from overseas.
Regarding customs clearance in, for instance, Fremantle. Can that be done whilst sitting in Melbourne? How does it work?
With online connectivity to Australian customs, we can perform customs clearance from Melbourne for any and all destinations of product into Australia.
Australia, like many countries, is a 'nation of immigrants'. Where are you from originally yourself Jack? How is life in Australia generally?
Australians come from all parts of the globe in excess of 150 countries. As for my story, I was born and raised in Liberia, West Africa (to Lebanese parents) where I spent twenty four years and from there I moved to the USA, after which I migrated to Australia in 1993. Australia is a beautiful country with a high standard and quality of life.
Some of our readers are also travellers and would no doubt like to visit your country. Could you name a couple of places that are perhaps not so famous within mainstream tourism, but which are still very worth visiting?
In Victoria: Yarra Valley, Great Ocean Drive, Bright, Daylesford, Albury Wodonga, Dromana Arthur's Seat, Healesville to name just a few. If coming in Winter: snow resorts: Mt Baw Baw, Mt Hotham, Mt Bulla amongst others.
How is best to get in touch with you?
jack@aspglobal.com.au (work email)
jack@jfr-international.com (personal email)
Mobile +61 (0) 425 766 307