Mr. Stéphane BERNINET
Head of CMA CGM Project Cargo Division
Could you please tell us about the history of CMA CGM's business in India over the last couple of decades, so that our readers understand your history in the country?
Containerisation of cargo started in India in the 80's and this had a very significant and positive impact on India's trade for both import and export. CMA started its operations in 1989 and had great plans for expanding its operations in the Indian sub-continent.
CMA started off with its own dedicated feeder service from Mumbai to the Middle East with two vessels: M.V. Ville De Colombo and M.V. Ville De Dubai. The Growth in the Indian/European trade prompted CMA to start a direct service to Europe. IPEX (India Pakistan Europe Xpress) was launched in 1995 and we shifted operations from Mumbai to Nhava Sheva with the established JNPT terminal.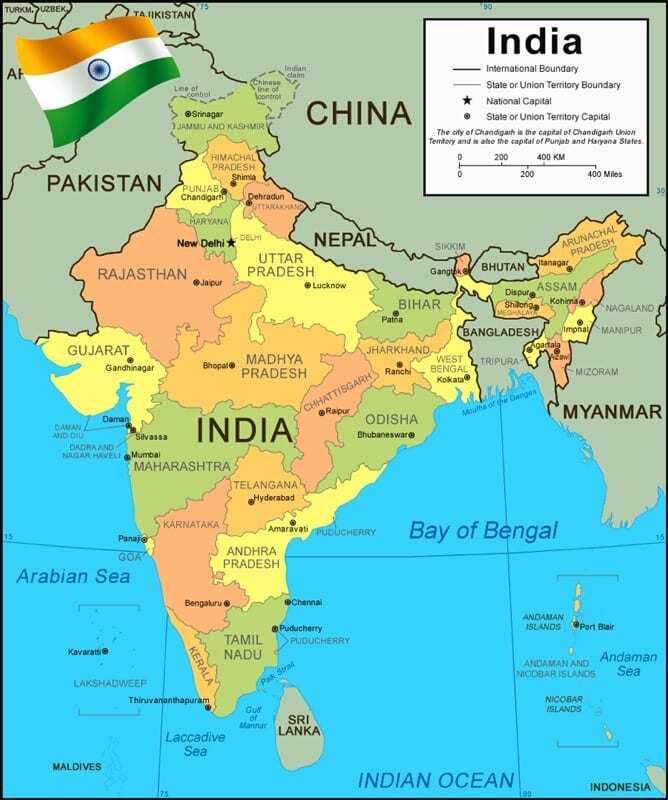 This was also the time when rail connectivity to ports was growing at a rapid pace and the Container Corporation of India (CONCOR), in partnership with the shipping ministry, was instrumental in the commissioning of several ICDs, mostly in western & northern India. With volumes picking up from these dry ports, it was only natural for us to expand by opening offices wherever possible and to increase our investments in various land activities with CFS, ICDs, inter-modal and terminal activities.
In the last two decades a lot of new hi-tech ports were developed and thrown open to the trade. Simultaneously, smaller ports were upgraded and developed further to accommodate main line vessels and help the development of coastal shipping along the Indian coast line. During all these years, CMA also adapted to the changing global business environment and upgraded their products and services to be amongst the top shipping lines in the world.
From being an agency to becoming a full-fledged, multinational shipping company and rising to be among the top shipping companies in the world, CMA has seen and undergone the whole gamut of reinventions and modifications to keep pace with the changing business environment in India.
Today, CMA CGM group (which comprises of three brands: CMA CGM, APL and ANL, each with its own unique identity) operates fourteen weekly services in and out of India, covering the entire world geography.
CMA CGM today is able to offer a one stop solution to its customers, offering value added products, e-commerce and end to end solutions through its various group subsidiaries, CMA CGM Logistics and LCL Logistix, with the sole objective of being customer-centric. We intend to focus on a very fast growing market, i.e.: India.
It is well known, or rather was well known before, that infrastructure including ports etc. in India were lacking compared to the level of, say, those in China. What can you tell us about the recent development in India concerning infrastructure and ports?
Compared to China, the upgrading of port infrastructure in India has been relatively slower, but the government is taking measures to catch up with the increasing demand of import as well as export.
India is one of the fastest growing economies in the world. It is growing in all aspects of infrastructure and necessary facilities. There is a lot of development that has happened recently that has made India far more competitive compared to other developed countries.
Heavy lift capacity wasn't available in container terminal facilities until recently, but there is a 200m FC available now in Nhava Sheva. Recent developments in Mundra and Nhava Sheva are showing that there is urgent demand to catch up with domestic and international needs.
Mundra port terminals: MICT, CT2, CT3 and CT4 (CMA CGM Adani terminal) have a 73m SWL capacity, with acceptance of new ideas in break bulk operations. New Terminals in Nhava Sheva – NSIGT, commenced Sept 2015 with 75m SWL under hook capacity.
Bharat Mumbai Container Terminal (BMCTPL), operated by PSA, commenced Feb 2018 with 75m SWL under hook capacity. Cochin, Visakhapatnam (Vizag) and Kattupalli ports are also open to new ideas of break bulk operations.
Both Chennai container terminals CCTL, operated by DP World, and CITPL, operated by PSA, opened to break bulk on container vessels with a 75m capacity.
Ennore port is also coming up in Chennai, which is outside the city, providing fast road movement of bigger sized and OOG trailers.
With all these container terminals covering major Indian sectors, many solutions are possible for the larger project cargoes all over.
CMA CGM is well known as an innovative shipowner, able to carry and handle both OOG and break bulk cargoes by container ship. Tell us about the ports of call that you currently have in India and elaborate, if you will, on the ports where you have concrete and actual experience in loading/discharging OOG and break bulk cargoes?
Indeed, creating change isn't always easy, but CMA CGM's way of operating grabbed people's attention. Containerizing project cargoes causes disruption and challenges established habits to create positive change for added value to customers. Combined with efficient loading and discharging capabilities in the ports we cover, regular sailings and short transit times, the versatility and flexibility of service offerings enable us to meet our customers' requirements.
Indian terminals, except for Mundra, have been very reluctant to handle break bulk on container vessels due to their inexperience and initial fears, as it has been with many other container ports the world over.
One of the major problems was that no container terminals were equipped with proper heavy lift handling equipment or with experienced personnel in that sector. Moreover, state owned PA insisted on handling of break bulk cargo in conventional piers only.
It took many years of lobbying to change that attitude, to make them aware that break bulk handling isn't as complicated as the term makes it sound. Container ports should adapt to partner with container carriers who propose 'containerizing' their customers' oversized and heavy lift cargoes.
Our project cargo experts first visited Nhava Sheva, Chennai and Cochin's ports in 2012 for a Franco-Indian military engagement for coast guards. Thanks to some good contacts at the terminals, we broke the ice and have successfully handled various projects in Chennai, Nhava Sheva, Hazira, Cochin and Mundra on various trades.
There are various ports at which we presently operate in India:
North West India: Nhava Sheva, Mundra, Pipavav, Hazira
South India: Chennai, Kattupalli, Tuticorin, Cochin East India: Kolkata, Haldia, Visakhapatnam
Break bulk has been handled from the following ports:
Nhava Sheva – NSICT, NSIGT, BMCT terminals
Mundra – MICT, CT3, CT4 terminals
Hazira
Chennai – CCTL, CITPL terminals
Cochin

Effective January 2019, CMA CGM will be handling break bulk discharge in Kolkata as well. Vizag's port works well as a gateway into the South East Indian states of Andhra, Telangana, Chattisgarh and Orissa and these states have recently been inviting a lot of investments from big manufacturing companies. Therefore, we expect break bulk cargo to move in/out of these ports as well.
Could you provide us with some examples (and perhaps photos) of project cargoes that you have handled to/from India?
Project cargo customers have trusted CMA CGM with regular shipments through India and we are strengthening our position after successfully completing a series of different projects.
Amongst them, we can highlight that we are regularly shipping transformers, mainly from Mundra to Africa and vice versa, with weight varying from 52 to 73m, as well as various types of machinery.
Our US Team has been particularly active in generating a good number of projects and we have been contracted to ship SKD locomotives of various sizes and sill bars, including round trip shipments in the India – US trade.
Recently, we have shipped a helicopter (seen below) from Nhava Sheva to London Gateway. Look at the interesting lifting apparatus.
The same has been used for loading and discharging at each respective end.
The helicopter rigging is a single shackle attachment for the four lift-wires (polyester round slings) fitted to the container spreader to be employed by each respective terminal. The round lifter, 6.5m SWL, was rigged with five nylon belts tied on the rotor hub which had no locking mechanism and thus remained free to rotate, relative to the helicopter.
India has trading partners worldwide and therefore, it's important for our readers to be able contact the right person at CMA CGM overseas for a quote regarding India. Could you provide us with a list of contact persons covering Indian trade?
Handling oversized and heavy load cargoes is not only about handling 'out of the box' cargoes, it is about satisfying customer demands, delivering a consistent and a rewarding customer experience throughout the business journey with CMA CGM, and ultimately strengthening customer relationships. To deliver, alongside CMA CGM's strong organization, CMA CGM's project cargo division has specialized staff and a dynamic structure, providing creative solutions and tailor-made service supported by local dedicated sales and operational staff who care about more than just the shipping.
Below are the project cargo sales team located in India and dedicated to OOG & break bulk enquiries:
KAR Soumen
Manager – Project Cargo
mby.skar@cma-cgm.com
Direct Line: +91 22 3345 1926
Mobile: +91 9819 07 0136
Fernandes Derrick
Internal Sales – Project Cargo
mby.dfernandes@cma-cgm.com
Direct Line: +91 22 3345 1919
Mobile: +91 7506 26 5028
Amit Dhuru
Internal Sales – Project Cargo
mby.adhuru@cma-cgm.com
Direct Line: +91 22 3345 1908
Mobile: +91 7045 94 1924
You can also contact our project cargo managers involved in Indian trade:
Asia <> India
Can Yenisey
shg.cyenisey@cma-cgm.com
North Continent <> India
Didier Agathe
ho.dagathe@cma-cgm.com
Mediterranean <> India
Loic Pelen
ho.lpelen@cma-cgm.com
Africa <> India
Marc Ozenda
ho.mozenda@cma-cgm.com
America <> India
Gregoire Duchet Suchaux
usa.gduchetsuchaux@usa.cma-cgm.com