Ms. Stefania Spagnoli
Commercial Manager
When was the company Dogado established in Italy and who is the owner?
Dogado was established in 1988 in Padova, Italy. Since its inception, the company has been owned by Antonio Russo and Stefano Scandolaro.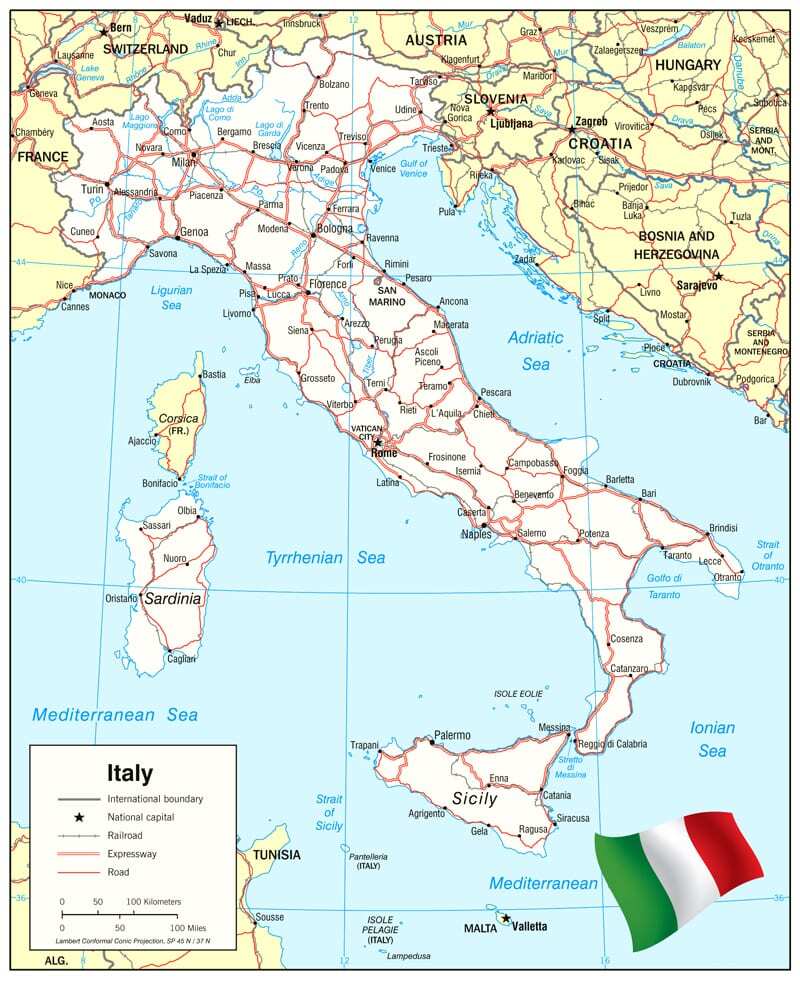 Tell us about your business focus and what do you mainly deal with in your company?
Our business is mainly focussed on exporting sea freight shipments for the engineering industry, principally machinery and project cargo. During our thirty years of activity, Dogado has acquired a wealth of skills and experience in handling special cargoes, both by conventional and containerized vessels.
Competition in freight forwarding and logistics is fierce in Italy, I believe. How do you ensure that you can stand out from the competition?
Since the beginning, Dogado has proposed its services specifically to companies with particular needs. The professionalism of our staff, working to suit the client's needs from the very beginning, checking the Letter of Credit, defining the eventual contract's requests and handling the documentation and follow up of the voyage, together with their long experience, shows Dogado to be an expert and reliable partner. This makes us very suitable and renowned as trustworthy in this particular branch of shipping.
Italy has been sometimes known as a country where customers can expect long credit times. Is this still the case and how do you, as a freight forwarder, deal with it?
Governmental companies mostly require a long term of credit payment. Let's say, it's a matter of finding the good ones with whom to doing business…
Do you currently belong to any global networks? Also, do you see value in being part of a network, given that there are so many networks out there and it seems that new networks are established almost weekly, if not daily?
We have recently joined the Cross Ocean network and we have great confidence that this will improve our activity worldwide.
Italy has a range of ports, both towards the Med and the Adriatic Sea. Elaborate, if you will, on the main ports used in the north and south of Italy. Also, what can you tell us about any ports in particular that you find most efficient, even for inland transit?
Speaking based on our experience, Padova is located 25km from Venice and the region of Veneto (to which Padova belongs) is highly industrialized. Dogado has earned the confidence of a good number of the most important industries in Veneto and is always a good choice in terms of service.
The North Adriatic ports (including, but not limited to, Venice and Trieste) are privileged. Nevertheless, we also maintain a long term relationship with primary specialized operators based in Genova, La Spezia and Livorno, offering the very same high level of service.
What is your view on the market in 2019?
We don't expect great changes happening this new year. Our management has already set the improvement strategies out, of course.
Could you provide us with a few examples of projects or shipments that you are proud of having handled recently?
During 2018 alone we handled a twelve million Euro complete plant for oilseed crushing and extraction from Italy to Algeria, a four million Euro plant for the glass industry from Italy through to internal delivery in Mexico, a three million Euro plant for raw milk treatment to Algeria, a lot of bending, laser and press machinery for automotive production from Italy to the USA, China and Israel, pasta production machineries from Italy to the USA, presses and refining machineries for the railway sector from Italy to China, Indonesia, India, Argentina, Central America, the UAE and the USA and tobacco machinery to the far east, Egypt, Central and South America and South Africa. All this, besides other trades we have maintained through the years.
How is best to get in touch with you?
Stefania Spagnoli
spagnoli@dogado.com
+39 (0)49 7705924