Mr. Carl Sorensen
Owner
Carl tell us a bit about yourself. How come you pursued a career in shipping and what triggered it? Above all, what do you like about it?
I was out to dinner with a good friend of mine in Calgary, Alberta, Canada, who was moving to Bangkok. His brother was also there and he asked me if I was working. At that point in time, I was twenty-four years old and had a small silk-screening company, however it was (to say the least) not very profitable. My friend's brother told me the company he worked for (Transera Int'l Logistics) was always looking for young, single guys that did not know anything about freight forwarding. Well, I was young and single and I had no clue as to what freight forwarding was. So I got an interview. I did not get the job the first time, but three months later I got a call from them again looking for a 'Quotations Clerk' position and I managed to get on board with them.
I did ask the lady interviewing me (who I later found out was the owner of the company) why they wanted someone with no knowledge of freight forwarding and she responded that it was because they wanted someone with no bad habits and a fresh slate so they could train them. She always thought that if you came from another forwarder you would not be able to do it 'the Transera way', or at least it would be harder to re-train you in break bulk.
As for the being single part, it was for travel to and from the load Port and Discharge Ports, no matter where in the world they were (usually last minute). To be there in person, alongside the cargo and the ship, representing the client and ensuring their equipment was being handled properly and if any issue arose that I would call the Operations VP and or ship owner or whomever to get it solved. If damage occurred then I was there, first hand, to take photos, document the incident and ensure its accuracy.
Fast forward twenty-four years and I still work with the same core values that I learned from the ground up at Transera. The customer is number one and we answer our phones and emails 24/7/365. I had found a career that I loved, due to the ever-changing types of jobs coming across my desk, the different and ever-changing landscapes of each country's import/export guidelines, not to mention the ever-changing needs of the clients. It never gets boring! I left Transera once it was purchased by a large, publicly traded truck brokerage company as I discovered that a publicly traded company no longer allowed me to concentrate on the client 100%. They seem to forget about the client and concentrate more on their internal banter and stock prices, neither of which helps the client (or the forwarder) achieve the best possible results. It was no longer fun.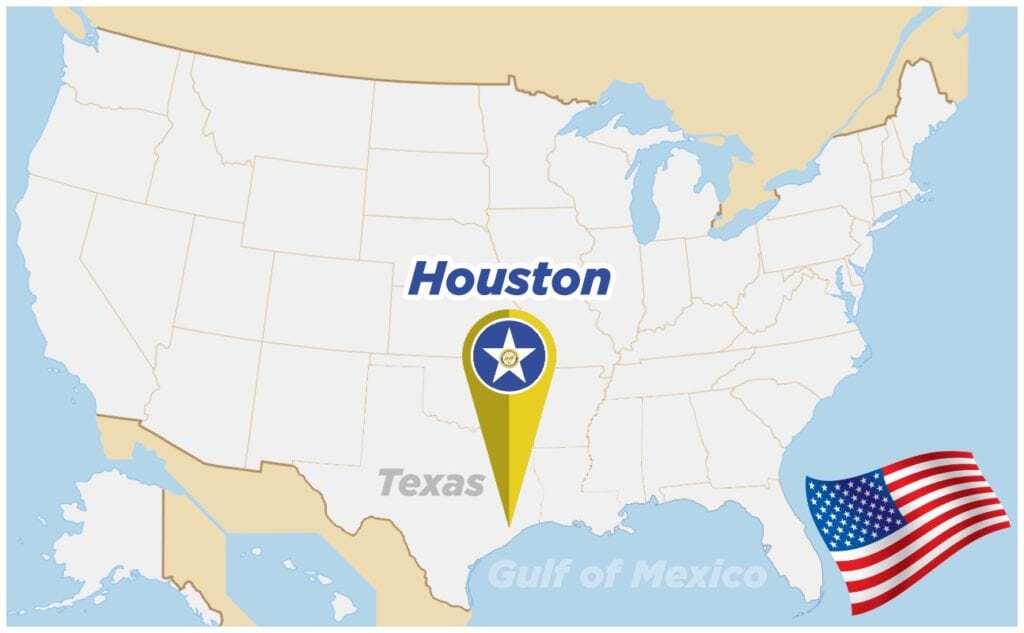 Regarding your company, Marine Charter Services, what can you tell us about it. I can see from your website that project logistics management is something that you offer. What is project logistics management to you?
I hate to say it, but the definition of 'project logistics' has been brutally watered down and watered back up in so many different ways that it can mean a multitude of things to each person. To me it is the movement of break bulk cargo that is over-dimensional and/or heavy – yes, as simple as that. Call me naive, but, we view 'one off' project cargo or break bulk shipments to be just as important as the larger (over 30,000 FRT) actual 'projects' that we've been fortunate enough to handle worldwide. MCS is not a multinational, publicly traded, massive freight forwarder. Again, I hate clichés like 'boutique forwarder', but we are a small, cargo specific, hands-on and in-country project forwarder that (and here is the big difference) will go on a moment's notice and get the job/s done. No matter if it's good news or bad, the client is the first to know about their freight and its current status, no matter where it is in the world. To us, bigger is not better. Ever.
All our employees are operations people. They can quote, the can cut documents, they know compliance, they know vessel loading and discharge operations, tie-downs, lashings, chartering T&C's and know how to mitigate risk for our clients. We do not have compartmentalized departments, every one of us knows how to handle break bulk and project freight properly. Quick and correct decisions can be made when an issue arises and all our clients deal with professionals that can answer their questions without having to ask 'the boss or supervisor', and without giving the ultimate snub, "we will get back to you soonest". Yes, it sounds simple…..we all know the KISS rule but in this day and age in the Project Logistics world, few follow it. How can they? You have compliance and HR departments that are making decisions that hurt commerce for that company. Not because they are trying to not comply but because they do not understand forwarding……basic forwarding. Companies need to understand that Compliance departments are there to assist and not hinder…..I have seen the opposite more often, to the point of that Company losing the sale for no reason other than ignorance and the Compliance department not being able to make a decision due to fear so its kicked further back down the line.
Houston is known as a shipping hub, in North America in particular, for oil/gas etc. Does that still apply for project and break bulk cargoes to/from North America, or would you say that other ports are developing in this sector too nowadays?
Houston is still very much a hub for break bulk, both in the oil and gas industries. However, as many know already, it is also a hub in the wind power and mining sectors. The West Coast is still basically useless for anything too O.D. or heavy (my apologies for being crass but the WC does no one any favors). The East Coast is better but also limited, so I would say the Gulf of Mexico and Baltimore, Savannah are other great options. The thing is, it all depends on where the equipment is originating. You may be able to get that piece(s) out of the West Coast if you are close to a terminal that has a liner service or your client pays for the part charter to position a ship there and you can get the inland to that loading terminal, but mostly Houston's roads and infrastructure can handle the high and wide and heavy loads a lot more easily than other ports in the USA and Canada. There is a reason why Alberta cargo comes all the way south to Texas instead of west to Vancouver, B.C. or east to Montreal. It's all relative and a good forwarder looks at every option and presents them all to the shipper/client to let them decide what is best for them and the project. Rail or barge can sometimes work better for heavies (to get them to the exporting terminal) but then anything too O.D. gets into issues on rail and sometimes there is no waterway for barge. Every option must be reviewed and presented. That's good forwarding.
Side Note: Houston has started limiting the movement of larger container ships that have to come into the ship channel as they are delaying the smaller, conventional vessels because marine traffic in the channel goes down to one way with those larger container ships moving in and out. The Port of Houston Authority understands the importance of keeping those lanes open and flowing for the conventional ship owners to keep the break bulk and bulk products moving.
What makes your company stand out among the competition? Would you say that your customers can be both direct shippers and also freight forwarders, or is it a mix?
Believe it or not (and I am sure most larger forwarders will not), we relish the fact that we are small and agile. We have zero overhead. We are all trained professionals that know break bulk and break bulk only. We do not handle containers, flat racks, cars, personal effects, etc etc.(unless it is part of a larger break bulk shipment or a project). We also know our limits, the likes of Flour, SNC, Bechtel, etc. will not use us, at least not for actual large scale, CAPEX type projects. We have handled some smaller 'one off' shipments for those types of companies, but those were because we were the only forwarder with the right ship in position (full vessel charter booking) and they needed to piggy-back on that for a quick transit time. MCS does not bid on the massive projects of the large EPC's, because it is not our niche. There are forwarders out there that can do a better job at that project type due to the sheer man-power requirement and capital expense – we understand this. We will continue to support our clients 100%, act like their in-house logistics department and do everything possible to make each of their shipments or projects a success. We will continue to do it the Marine Charter way!!
Could you provide our readers with some examples of cargoes or projects that you have handled?
Middle East – 47,000 FRT – Phase 1
Middle East – 36,000 FRT – Phase 2
India – 9,800 FRT
Mozambique – 22,000 FRT
Australia – 18,000 FRT
Bolivia – 8,700 FRT
Ecuador – 3,200 FRT
Heaviest Piece – 206t
What's the best way to get in touch with you?
Carl Sorensen
carls@marinecharterservices.com
+1 713 457 7270