Interview with Mr. Sean Stokes
Sean, first of all, I understand that you are an NVOCC. Can you tell our less-informed readers what an NVOCC is? What does the abbreviation stand for and what kind of services do you provide in the market?
An NVOCC is a Non-Vessel Operating Common Carrier. This means we act like a wholesaler selling full container load (FCL) and consolidation services (LCL) predominantly to freight forwarders on a neutral basis.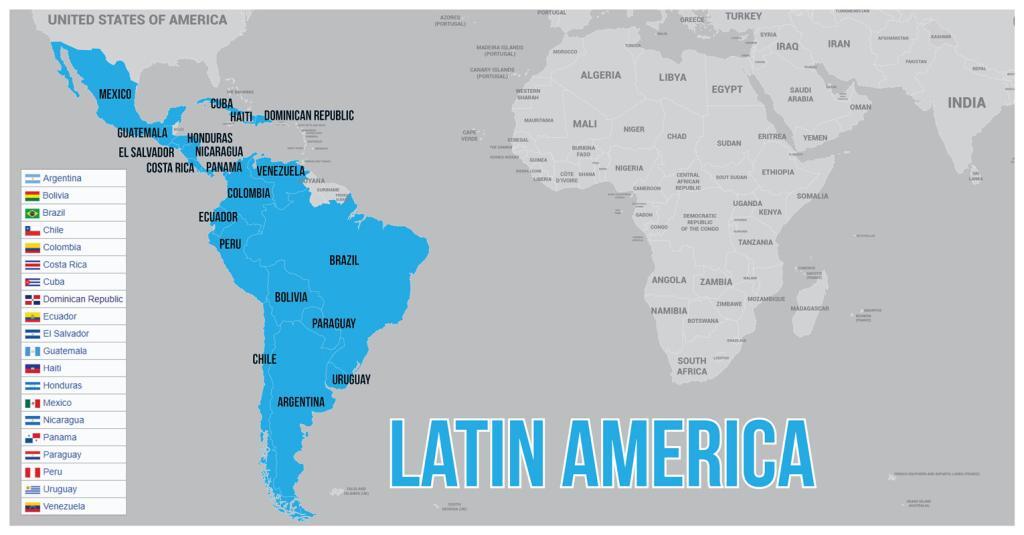 You are strong in the South American trade I believe. Tell us how and why?
Yes, we specialise in that trade lane. We have a long history in Latin America, even from before we started Seafair (UK) Limited. Personally, my first experience of the area was whilst working for the UK agent of German project forwarder Dacotrans way back in the late 90s. They had their own extensive network of own offices in Central America that still exist today. Subsequently I, along with some of the other Seafair personnel, worked at UK based Latin American specialist, OceanExpress, before eventually forming Seafair. It is an interesting region and despite a common language in many of the countries that we deal with, each one has its own very distinct characteristics.
When was your company established and who are the owners?
Seafair (UK) Limited was established at the end of March 2009 by myself, Scott Easton and Peter Döschner (based in Hamburg). We are the three shareholders in the UK office. Given that we were in throes of the financial crisis when we started, it really wasn't easy, but hard work and always trying to provide a superior service has thankfully paid off and we're still here today!
When did you start working for the company and why did you choose a career in shipping and freight forwarding in the first place?
As per the above, as one of the owners, I was here from the start and have lived through the various ups and downs of a growing company. Regrettably in the UK, shipping / forwarding / logistics never previously had the same cachet attached to it compared to other service industries, so most people tended to just 'fall into it' and I am one of those! These days however, various governmental agencies increasingly seem to be pushing the whole logistics sector as a good career opportunity for young adults, which can only be a good thing if generates more interest and attracts the best, most capable people.
Can you also handle project cargo, i.e. OOG or oversized pieces as an NVOCC? Tell us more. Can you possibly provide us with some examples of project cargoes that you have handled?
Yes, we have handled OOG / oversized pieces but mainly for overseas agents rather than from our predominantly freight forwarding clientele here in the UK. From what I hear from customers much more heavily involved in projects than us, the UK is an ever diminishing market, since most of the heavy industry is located elsewhere. The big EPFCM companies all still have a presence in the UK, but in terms of physically moving the larger items, I believe production and as a consequence the logistics of moving them, has progressively moved east in the last few decades. We have moved a variety of OOG pieces. We used to regularly move reach stackers on flat racks out to Chile and have moved a variety to OOG pieces such as filter presses, centrifuges and generators out to places such as diverse as Brazil, Peru, Nicaragua and Colombia.
How do you choose which ship owner to use? What criteria do you have? Is it only price or do also other factors matter in the selection process?
I still believe that the same basic principles of procuring freight of whatever size cargo are more or less the same, whether it's a courier package or chartering a vessel. Price is always important, but you need to ensure that your sub-contractor can do the job you're paying them for. The cheapest option is not always the best and you may end up paying more in the long term if price is your single, overriding criterion. Your editorial in last week's Project Cargo Weekly that touched on this issue made me both smile and grimace as there is a definitely a tendency these days to look only at cost, but perhaps such an outlook only ever changes with experience.
Many years ago, prior to Seafair, I can recall a frantic weekend where a part-charter vessel was refusing to discharge an eighty tonne boiler tank to a floating oil platform off the coast of Congo. The oil platform's captain was adamant that the water was calm with very little swell at all and could not understand why the vessel was claiming otherwise. It transpired that this cheaper, part-charter option had a very inexperienced crew who were unwilling to complete the shipment. Finally, after some heated discussions and arm-twisting, the boiler was discharged but then the negotiations about the vessel's demurrage commenced. Overall, the sum finally paid to settle the matter was similar to the next most expensive competitor who arguably would have completed the voyage and discharge with much less fuss. There was a hard lesson learnt there.
Where do you have your own offices located?
Seafair has offices in Germany, Chile, Peru, USA and the UK. Elsewhere, we have a network of carefully selected agents which we know personally.
Where do you have your own offices located?
You can email us on uk.sales@seafairgroup.com or telephone +44 (0)1268 530634.