Interview with
Mr. Sangni Feng
General Manager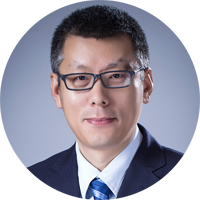 Hello Sangni. First can you tell us when Dolphin Logistics was established? Also, who are the owners and are you part of a bigger group of companies or are you simply Dalian based?
Hello! Thank you for giving us this opportunity. I hope that I can find more partners and create more opportunities for cooperation with this interview.
Dolphin Group was founded in Taipei in 1995. Under the leadership of Mr. Kevin Cheng and after more than twenty years of development, the group, with Taipei as HQ, has over fifty branches covering many cities in China. Today, Dolphin group has more than 3,000 employees. So far, for seven consecutive years Dolphin has won first place in the freight forwarding industry in Taiwan.
I joined Dolphin group in 2006. Dolphin Dalian is a joint-venture company with Dolphin Taiwan and I'm the general manager of the Dolphin Dalian company.
Do you have experience in handling oversized and project cargo? Can you provide us with a few examples?
Yes, I have more than fifteen years' experience in handling project cargo, including break bulk transport, heavy lift and OOG transport as well as chartering services for air, vessel and railway transportation. We provide local services for project shipments, such as inland trucking, floating cranes, customs clearance, large flat barges, lashing, securing and SPMTs.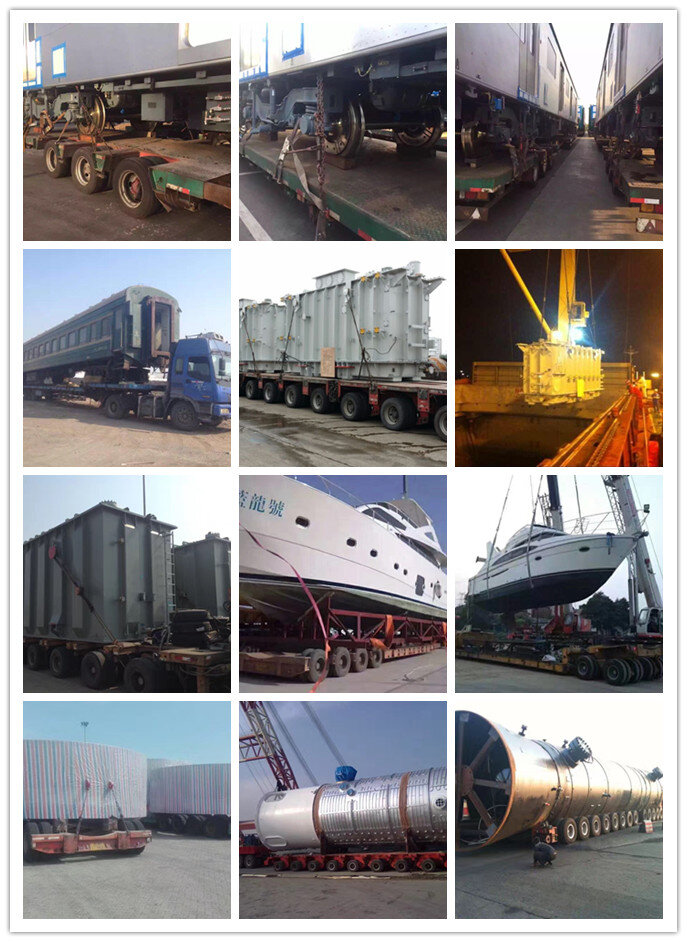 Dalian is in the northeast of China and is famous for its beauty, seafood and proximity to North Korea. If any customer would have cargo bound for North Korea, can this be transhipped via Dalian? Can you please tell us about the procedure nowadays for getting cargo into North Korea?
It seems that you know Dalian very well. As for shipments to North Korea, Dalian port has always been a key port for import and export to/from the DPRK.
Many container shipments from Europe to North Korea need to be transferred through Dalian port to Nampo port. As the sanctions against North Korea have been strengthened in recent years, more products are included in the scope of sanctions. All machinery and equipment are within the scope of sanctions and are prohibited entry to North Korea. Therefore, when the customer has the intention to export goods to North Korea, they must provide us with the detailed information in advance and we will quickly give them feedback as to whether the goods can be shipped. This is on a situational basis.
If the United Nations lifts sanctions on North Korea one after another, and the North Korean leader also proposes to reform, open and vigorously develop the North Korean economy, there may be many trade opportunities soon.
Northeast China was the country's industrial heartland many years ago and you have a huge area to cover. Can you also arrange inland transport to Qiqihar, Harbin, Changchun and so on, via Dalian?
Yes, north eastern China is the old industrial base. All kinds of heavy industries are concentrated in the northeast, such as CFHI, HTC, CRRC ,DHHI, FAW, NHI and TBEA. We can arrange inland transportation in the northeast of China, including oversized and overweight cargo.
Over the years, we've participated in a lot of inland heavy project transportation. We have a long and close history of cooperation with trucking companies and can provide heavy truck services in northeast of China in places such as Dalian, Shenyang, Changchun and Harbin. We can arrange suitable trucks for many kinds of equipment with oversized and overweight cargo, route selection, etc.
Our array of available trucks include the following:
Do you belong to any freight forwarding networks now? If so, do you find it useful at all given that there are so many of them offering membership every week?
When it comes to project cargo, we are lucky to have chosen the CLC Projects network. It's been very helpful to us for expanding our business in the project field.
Even though there are huge numbers of logistics networks in the world these days, I think choosing the one which best suits your business is the most important thing.
Through CLC Projects, we've got to know many professional partners all over the world. Being a member has also allowed more and more CLC Projects affiliates to get to know us as a trustworthy and reliable project partner in Dalian, China. We cooperate and we trust each other and it's really a wonderful experience.
Are you from Liaoning yourself, Sangni? Where is your hometown located? When did you start you career in logistics?
Yes, I'm from Liaoning province. I was born, studied and worked in Dalian. After graduation from university, I began to work in the logistics industry in 1994. I was involved in the operation of sea, air and land transportation when I was working for Sinotrans. I was also assigned to work in Qingdao and Shanghai. Project logistics has very tough requirements on the formulation of a cargo transport scheme, as well as the deployment of transport trucks, the coordination of trucks, ships and floating cranes and time management. Every shipment of specialty equipment is a challenge and after every successful delivery, I am very happy to gain the customer's recognition and recommendation.
What's the best way to get in touch with you?
My contact details are as below:
Dolphin Logistics Co., Ltd.
H#,16th Floor,
No.2 Gangwan Street,
Harbour View Hotel,
Zhongshan Dist. Dalian,
Liaoning Province, China
Tel: 0086 411 82720521
Fax: 0086 411 82701075
Mob: 8613898484568
WeChat: china_sangni
linkedin.com/in/sangni-feng-a4246536
email: sangni@dolphin-dalian.com
Website: www.dolphin-dalian.com