Interview with
Mr. Matthias Steffens
Head of Engineering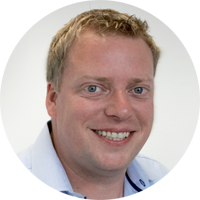 For starters Matthias, can you please tell us a bit about your background in shipping?
I began my career in 2001 as an apprentice in shipping. Over two and a half years in different positions, I learned a great deal about operating, chartering and agency work. I especially liked being on board as a water clerk and assisting the master and crew during their stays in every port from Bremen to Bremerhaven.
Afterwards, I became an Industrial Engineer (Dipl.-Wirt.-Ing.) at the Naval Academy in Leer, Germany and Auckland, New Zealand. During this time, I worked as a working student for the newly founded start-up H&P Logistics & Engineering from Harren and Partner. There, we took care of door-to-door solutions for heavy components and projects for the in-house carrier, Combi Lift. It was challenging being technically and commercially responsible for projects like the transport of ship sections for Meyerwerft Papenburg, or the delivery of the heaviest components for the foundation of a power plant in Kenya. However, even more than challenging, it was more interesting than I could have ever imagined. My former boss would say, "come to the office in a polo, go to the customer in a suit and wear your overalls at the port or on the job site".
Manpower is expensive, so it is very important to know all the basics at the job site like jacking down an engine, for example, before you go into sales or control a project as a project manager. The team at Combi-Lift and H&P gave me all the assistance possible and I think without this time my career would have been totally different. I continued my carrier in forwarding companies as transport engineer and as port captain for BBC where I had the chance to work with another great team again to develop my skills.
When my first son was born, I decided to stop spending too much time commuting and went on to deugro where I worked in the chartering department. After that, I worked for the newly founded dteq and eventually ended up as the port captain for the newly founded carrier, dship. Again, it was these start-ups that gave me the chance to be part of new structures and new working areas inside the deugro group. After dship moved to Hamburg, I decided, by then a father of three, not to commute anymore. I started my current position at Rhenus Projects Logistics after some very fruitful interviews with my current boss, Tobias König.
Even during our first meeting, we talked about a potential new product inside Rhenus Projects Logistics and realised that we both share the same ideas about how to tackle it.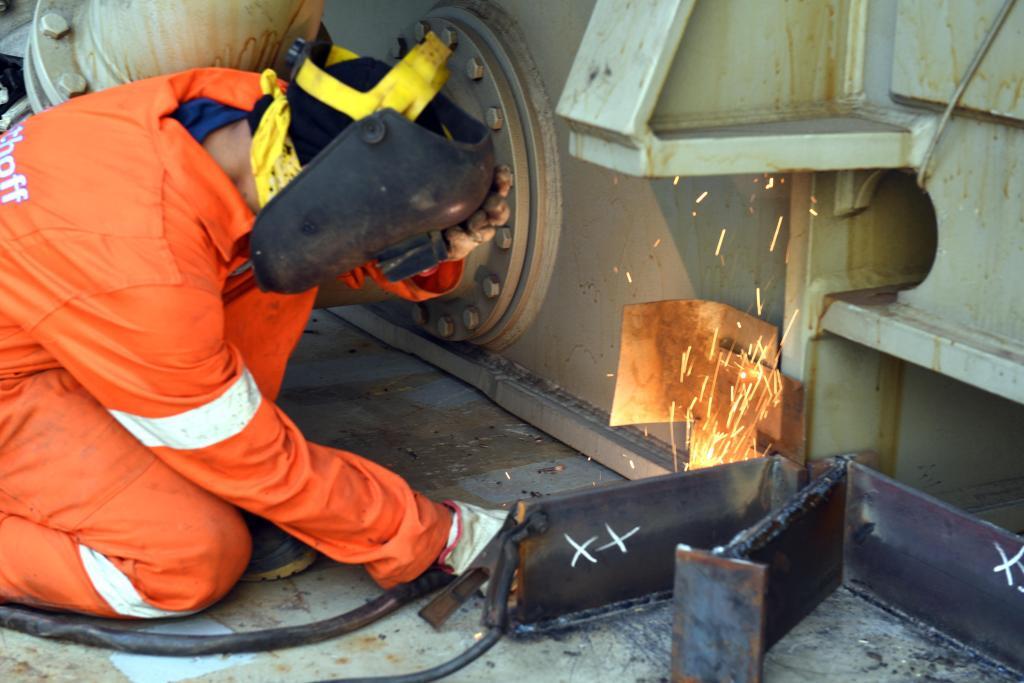 Rhenus Group is well known around the world. But what's perhaps less widely known is that you have established your own standalone engineering division, offering services to anyone. Can you tell us more?
Rhenus Projects Logistics, formerly KOG, already had an engineering team set up to take care of demands coming from in-house projects. These ranged from route surveys to the verification and issuing of method statements for high and heavy cargo for their customers. The management saw the great potential of an engineering department in the Rhenus Group. So, they planned to push this a step further to get RPL one step ahead of the competition. To gain quality and to guarantee the best knowledge without killing the department by overhead costs, we developed a new system inside our industry.
RPL Engineering is a pure profit centre and not set up as a service centre at all. This means that even the colleagues from RPL and other Rhenus Group members will get the same rates as external parties. To keep the engineering team busy and spread the word about our quality, we decided to also offer services to external parties. These range from terminals to forwarders, carriers and even insurance companies. All services can also be booked with customers corporate design. Our customers can convince their clients with transport engineering support and better quality for project cargo where needed and/or not available in-house.
The shippers themselves are another market for us. Twenty years ago, no one needed a method statement because all parties involved knew how to handle the cargo. Secondly, the documentation effort on project cargo was close to zero. Many transport engineers in production industries retired and the knowledge of project cargo both on-board and at some terminals decreased dramatically. Here we are, consulting at a very early stage to make produced units fit for transport. For example, getting the best positions for lifting points can save a lot of money. This is also the case when you can load your cargo on a vessel with less crane capacity. Furthermore, the position of saddles or lashing points can reduce costs and the knowledge of those involved during transportation can be assessed at an early stage, even before the unit itself is produced.
Most of us have seen the ~400 tons unit coming in a barge without lifting or lashing points and a very small footprint. It is the carrier who then tries to solve the issue of handling and securing the piece. With today's market in mind, carriers can't just call it unseaworthy and claim dead freight. Someone will load it. When the market changes this might also change, and the carriers and heavy hauliers will start charging extra money for engineering and especially solving issues on the spot.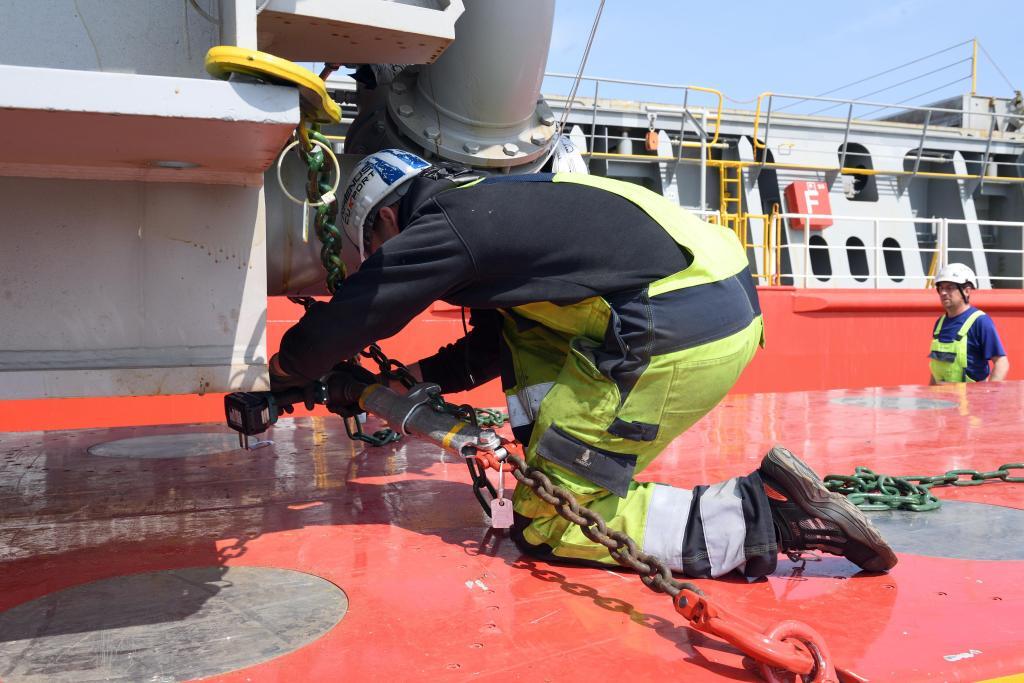 There are many 'experts' out there how can a potential customer be sure that your engineering product is based on the best available out there?
With our expert network of freelance partners, we can solve peaks in workload and can send the best expert to the awarded job.
In my time as a port captain, I learned that to many so-called experts know very little about what they're surveying. Just picking any surveyor from Lloyd's List does not guarantee quality. Most of the time you get a nice report, but it can only be a picture report or statement. With the expert on-site/on board, we can foresee issues and assist with support and knowledge. Further, the response from carriers, heavy hauliers or others in charge is way different when someone on their level or higher is asking them for something. It's certainly better than the usual, "I want more stoppers because I want more stoppers" attitude.
Sending a pipe expert to a pipe loadout and a boat expert to the loading of yachts might look complicated and involve travelling expenses that others don't have. However, in this way, we can be sure that we've done our best to safely handle the given task. The best minds in the market can't be hired. They like to work freelance.
Also, with our live reporting tool and the collaborative working platform, our customers not only have direct access to us but also the nominate expert in the field. Most of the experts are known to us for several years but they still had to pass the qualification process which will be followed by other qualifications during the future. Our collaboration platform also allows the experts inside the network to talk to each other, exchange news and experience. What to look for on special cargoes or vessel types for example. The trailer expert can support the supercargo live and train him, even outside his comfort zone.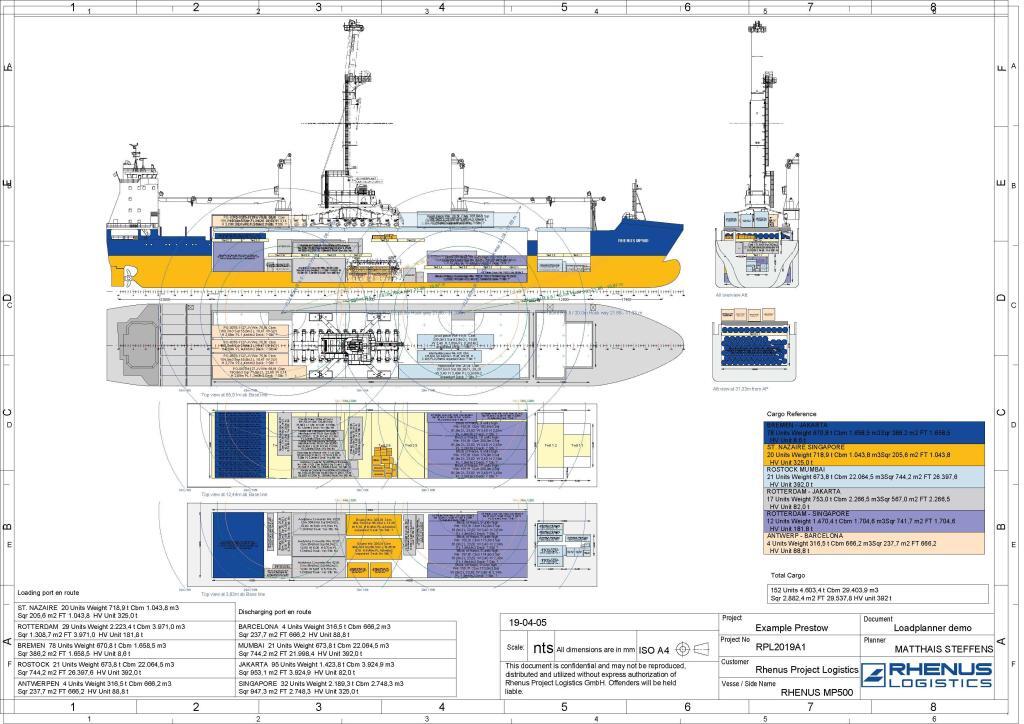 I noticed that you recently held a speech at the CLC Projects Network conference in Prague. Did you feel that there was much demand from other freight forwarders for the independent engineering product that you offer?
Yes. As mentioned earlier, the general knowledge of physically handling and securing cargoes is getting less and less. The demand in documentation is growing in proportion with the weights and volumes of the project cargo itself ?.
Our workshops and seminars tackle this issue. Also, we are happy to support other forwarders to get problems solved or get them shortlisted on a tender thanks to a solid technical concept.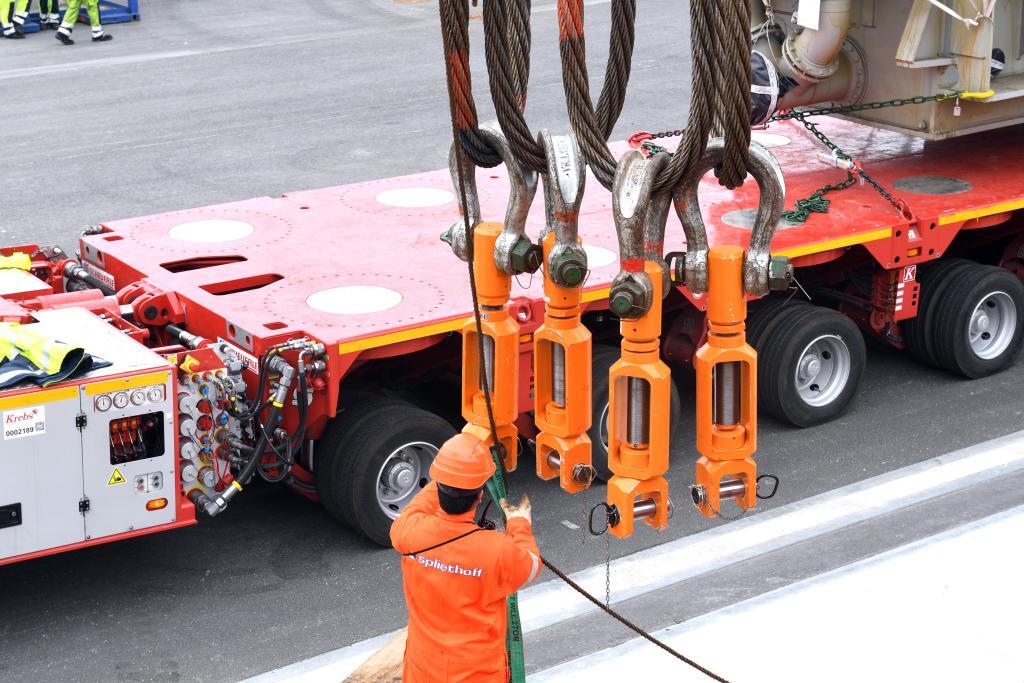 Digitalisation is also key even for such specialised industries as engineering and cargo surveying. Can you tell our readers how you apply internet services as part of your offerings to the customer? Also, can you explain the advantages of transparency that you see?
In our opinion, the way we work will change within the next few years. The IT-Industry, for example, is on the Fastlane already. How can IT-start-ups with a handful of people be so productive? The answer is resource management, focus and communication. These are equally important in our industry. However, frankly, everyone should question how much time they spend filtering e-mails, losing time reading their inboxes chronologically and bouncing from one topic to another.
With our communication and collaboration tool, everyone on a team can see everything. So, you jump into a team or project and have every file every bit of communication from that project in one place. We can work on a single project without jumping to other tasks or getting distracted by mail. Focused work time is much more efficient than multitasking.
During the conference, I heard many people being afraid of the brand. Yes, a neutral logo would be easier for us sale-wise, but with all the collaboration in the market nowadays and the open communication and documentation this is not necessary anymore. If you upload a file to our system you can see who has access, who downloaded it who worked on it, all with a time and date. Try to follow the files or information you send out to the world via email. So, our customers have more control of their data than with anyone else and so the independence of the engineering department is not just something we way. We can prove it.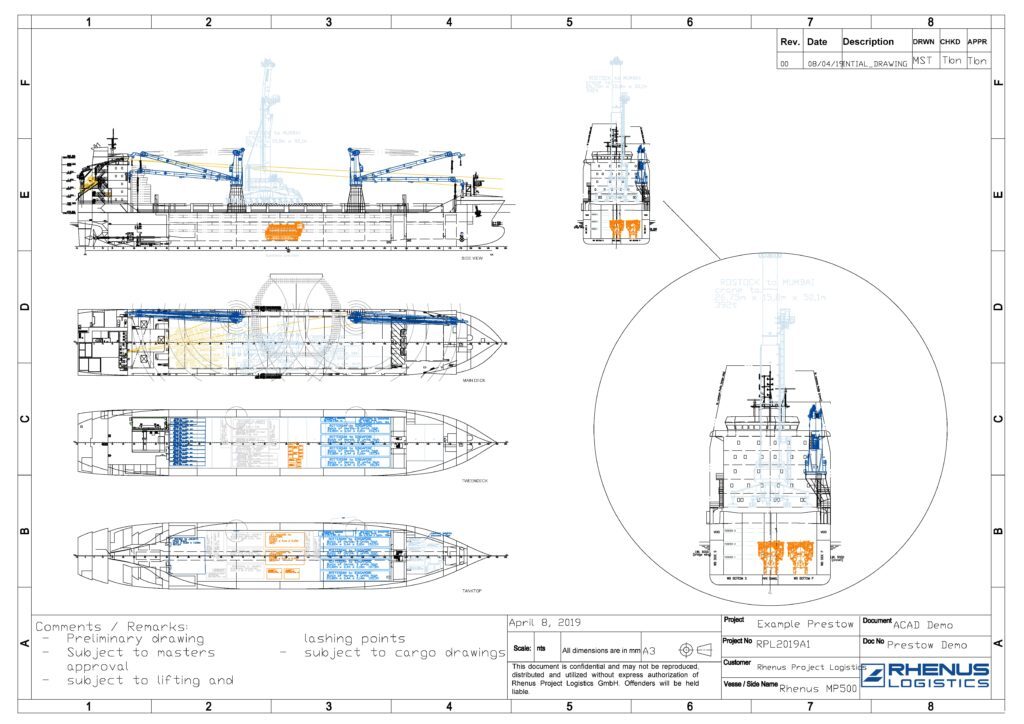 Can you offer your product worldwide?
Yes, we can run transport engineering from our desks. It does not matter anymore where we physically are. I just completed a lifting plan yesterday while on a ferry. As long as we are online, we can do our stuff. Anywhere, on any device.
We work worldwide for port captains, surveyors, trailer experts, site managers and route surveyors. This is besides the fact that, for the time being, most of our experts are based in Europe, so time for visa and travelling might be delaying the process in some areas.
Could you provide our readers with a few examples of technical challenges that you have solved in-house?
For example, we helped the RPL to get a project but changing the sea-transport part from Liner terms to Fios. The carrier planed way too much for the cargo handling and securing operations and even had a little margin in an assume.
RPL Engineering took over everything from stowage planning to lifting arrangements and sea-fastening. We arranged a lashing and securing team including welders and sent out one of our port captains to run the show.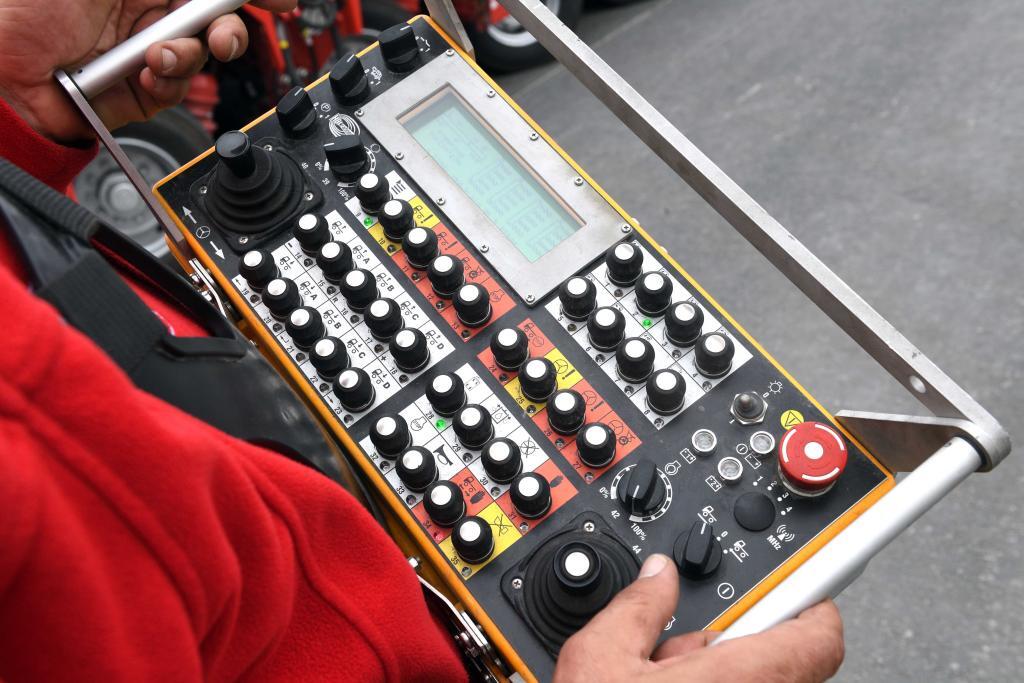 What's the best way to get in touch with you?
That's the best thing about the modern world: Skype, e-mail, phone, or via our temporary landing page. There are many ways to get in touch with us.
Project.engineering@de.rhenus.com
Matthias.steffens@de.rhenus.com
Tel: +49 421 6447 0011
Mobile: +49 151 275 26 312