Interview with
Mr. Frank Fan
Marketing Manager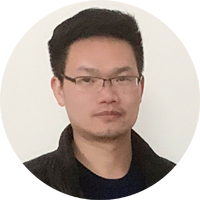 First Frank, please can you tell us about the ownership of Shanghai Port Star Rigging (SPSR) and when it was established?
SPSR was established in 2008. Its predecessor was the largest ship dunnage wood supplier in Shanghai, which was established in 1992.
Can you tell us about the various kinds of equipment that you produce for the shipping industry? Please can you elaborate on the most popular products that you produce?
Currently, we specialise in designing and manufacturing lashing and lifting equipment, like lashing chains, wire rope, turnbuckles, shackles, dunnage wood etc. and all kinds of steel construction like lifting beams, weight spreaders, flat racks, storage bins, boat cradles, pipe cradles etc.
How can a customer be certain of the quality of your products?
We have a very effective quality control system and horizontal/vertical testing devices in the factory. We also have an ISO9001 quality management system certification and IACS classification certification.
Can you tell us about your references in the shipping business, by which I mean those whom you have supplied that are involved in heavy lift shipping?
Based on the highest quality products and best services, we built a good working relationship with our customers, like Swire shipping, Spliethoff, Chipolbrok, BBC Chartering, SAL Heavylift and Biglift etc.
I understand that you also do lashing, securing and dunnaging. Can you tell us more?
We have 102 professional workers and three chief officers. Also, we have professional engineering and technical teams. Also, we are currently on top of the lashing industry in China.
Your company is Shanghai-based, but can you do LSD work at other ports in China? Can you provide us with some examples of LSD jobs that you have successfully performed?
Yes, we can do LSD work all over the country. Here are some examples of LSD jobs that we performed.
BBC Chartering "MV BBC RHINE" Lashed Wind tower at Taicang port on 11th June 2019.
G2 Ocean MV STAR LYGRA Lashed 27pcs of wind blades at Dalian port on 16th June 2019.
BBC Chartering "MV BBC CENTURY "Lashed about 3500CBM Breakbulk/pieces of equipment at Shanghai port on 16th June 2019.
Zeamarine "MV VECTIS OSPREY" Lashed about 11000CBM wind pieces of equipment at Shanghai port on 5th June 2019.
Spliethoff "MV Happy Dragon" Lashed 18000CBM Breakbulk/modules/pieces of equipment at Zhangjiagang port on 12th June 2019.
Can you tell our readers a little more about the advantages that you are able to provide for shipping companies?
Yes, here are some of the advantages we can offer:
• We are based at the main Chinese ports. Our headquarters and factory are in Shanghai and we have branches and warehouses in various Chinese ports. These include Tianjin, Dalian, Qingdao, Lianyungang and Huangpu which means Port Star can serve you 24/7 with fast action and delivery, directly onboard. This includes properly preparing customs clearance for goods etc.
• When it comes to cost saving, we provide landing equipment services from vessels. We can transfer to our warehouse in Shanghai, or our branch warehouses in main ports like Tianjin, Dalian, Qingdao, Lianyungang and Huangpu. We only charge the transportation costs, with no storage charge and with security in the warehouses to keep the pieces of equipment safe.
• We provide sorting and culling services for slings, sorting the damaged ones and packing those in good condition. We also test the good slings, do inventory reports equipment sorted and regularly report to the shipping companies.
• We have a factory for wire slings, web slings, metal, steel construction etc. We make slings to the standard and test every batch to fit the specifications. They must be twenty meters long and with a capacity of 300 Tons.
• We have the technical equipment and can provide training if necessary. The main purpose of the training is to explain how to use the slings and equipment correctly and safely. It's also to explain the best way to collect pieces of equipment in the discharging ports and storing equipment onboard properly etc.
• We provide rental service of spreader lifting beams. Customers may borrow them to use and take to the discharging port and return them when vessels return to Chinese ports.
What's the best way to get in touch with you for a quotation?
My contact info is as follows:
PIC: Frank Fan
Tel: +86-21-60296567
Mob: +86-15901814670
E-mail: frank.fan@portstar-rigging.com