Interview with
Mr. Prashant Popat
Director
First, could you kindly elaborate a bit on the history of Velji Dosabhai?
Allow me to take this opportunity to share with you the journey of myself and Velji Dosabhai & sons Pvt. Ltd, also known as VDSPL by our tech-savvy and SMS generation.
VDSPL was founded by my great grandfather Mr. Velji Dosabhai in 1925. Like all success stories, it was never smooth sailing and my father Mr. Natvarlal Devchand had to put in a lot of effort to streamline the business to suit changing times and modalities of the trade.
We had a modest start in this business, starting an office under a tree just outside the Custom House at Ballard Pier, which was later upgraded to table space in Masjid Bunder, with a staff of three people. The shipping bills during those days were handwritten, duties and rates manually calculated and thereafter noted by the customs. Those were the times when cargo was moved into the port area on handcarts and he used to commute by cycling.
By 1973, he had put together a team of focused professionals and who were competent enough to handle the exports of processed goods, which had just started to boom. In no time, VDSPL was one of the top Custom House agents handling hand tools, sporting goods, auto and cycle parts and machinery from all the manufacturing cities of India.
Over some time, freight forwarding and brokering was incorporated in the business model to ensure that the customer could get a one-stop service for all their needs. Further, the need was envisioned for a transport service to compliment the CHA and Freight Forwarding business and so, in 1980, Trishul Transport Company was established, with a single matador at that time. It was a dedicated transport unit for VDSPL shipments, thus making the company self-reliant. Today, Trishul Transport has over 200 truck-tailors and five branch offices, overseeing the clearing, forwarding and transport groups, with twenty branch offices covering major sea and airports in north-western India and five overseas offices. Today, VDSPL collectively employs over seven hundred people within the group. The journey of VDSPL is nothing if not an example of sheer conviction, persistence and hard work. VDSPL Group is a globally diversified organisation with a strong Indian ethos. It's a journey that began from working under a tree, all the way to the 16,312 sq ft office in Mumbai, India, where the company is currently headquartered. The journey continues.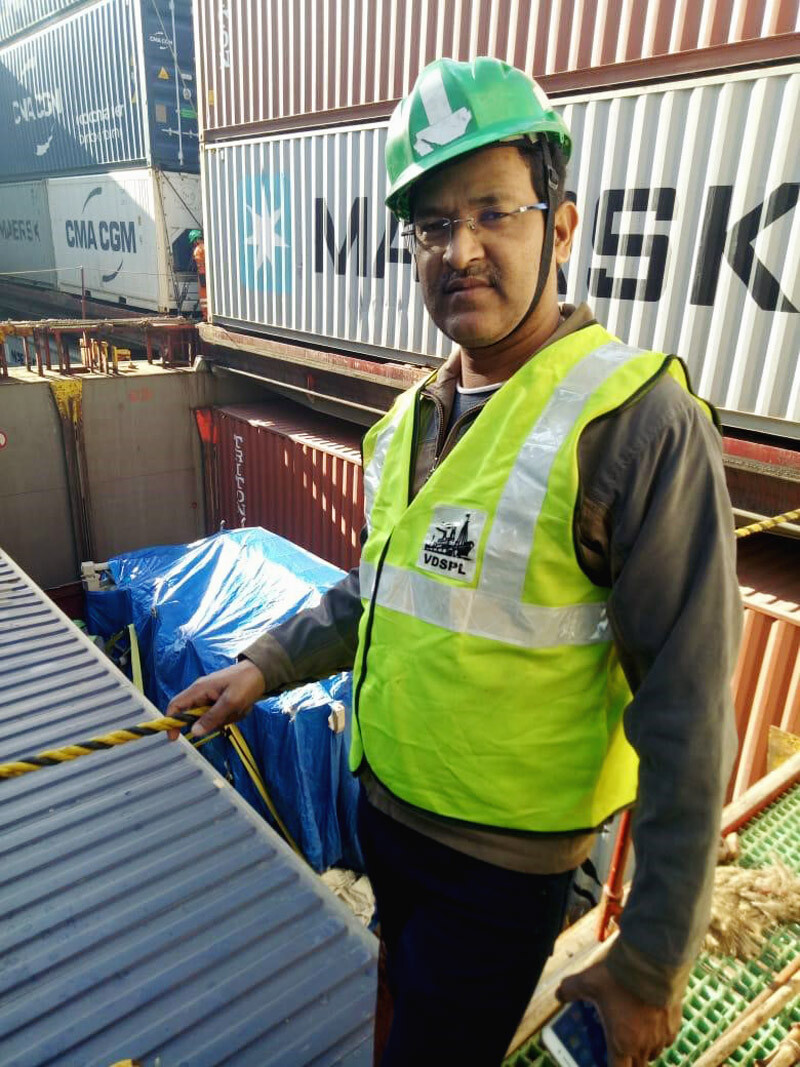 There are hundreds, if not thousands, of freight forwarders in India. What makes you stand out?
It's our roots, which are nearly a hundred years old. Our having the same business principles and ethics ever since then makes us stand out from thousands of forwarders as even today, for us, relationship and word of commitment holds more value than anything else. This is reflected with our client base, most of whom have been our associates for the past four decades. Many of them are the third and fourth generation in their business, like us. Moreover, most of our staff strength is from thirty years together with many of them. Many who have retired from their services left their children working with us. So, the company's culture, principles and ethics are very much infused in every one of us and this helps us stay fully committed, with tailored and personalised services that we offer to our clients.
Apart from this, VDSPL is self-reliant, having our own CHA License which was issued in 1925, our own fleet of 200+ truck-tailors, our own warehousing spaces at most of the locations, IATA, and dedicated trained staff members with the most adapted tools to provide the best services to the clients. We have fantastic relations with major shipping and air services, and can provide the most competitive rates and the most thoughtful service via India (any ports) to any ports in the world.
VDSPL has been at the forefront for using the latest and state of the art technology to ensure a faster turnaround of the shipments, having developed an in-house ERP system that keeps a complete track of the shipments and related documents. The system sends automatic alerts by e-mail and SMS to the customers at every stage, so that the customer is well informed of the status of the shipments. Alternatively, the customer can also check the status of their shipments via IVRS and web tracking on a fully operational mobile website and app. All information and tracking services can be now availed from any Android and iOS-based smartphone, which is of great value to the trade at large. This is yet another first in the industry.
VDSPL's customers have the option to directly speak to a centralized customer service department which can be accessed through a toll-free number. This reflects that all processes in the company are customer-centric, the way it should be in the service industry, and all of this helps us stand out amongst the thousands of other forwarders in India.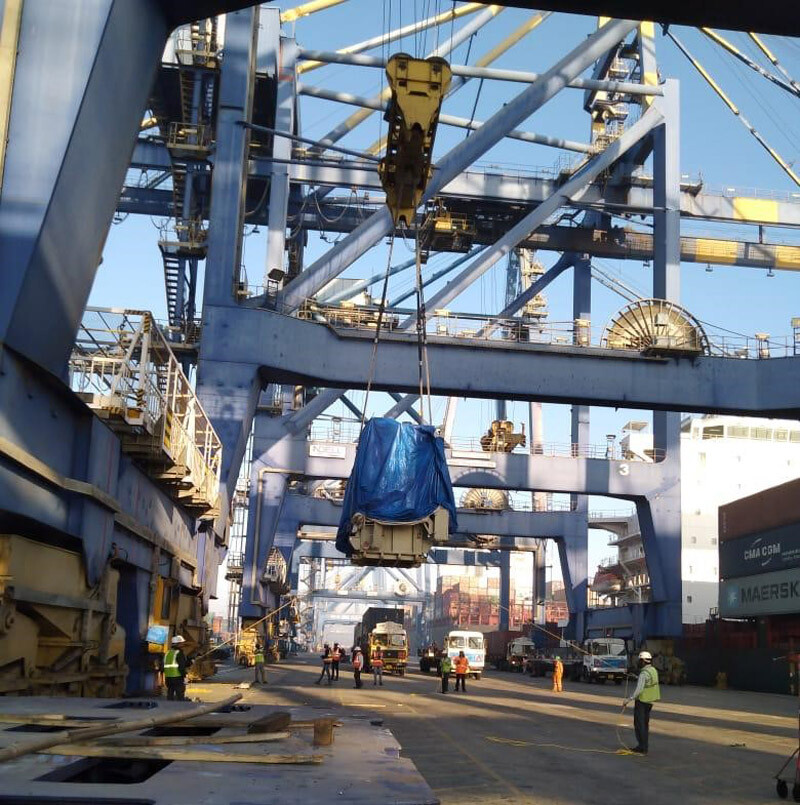 I understand that you have a solid experience in handling project cargo. Could you provide us with a few examples?
Though routine, project cargo has always been part of our business, with our handling many OOG shipments by sea and air freight. We would like to share this particular project shipment that we handled of Electric ARC Furnace from Mundra to Durban, wherein we executed this shipment live onboard operation which had nine pcs of Ladle Refining Furnace on 2×40' FR + 1×20' FR + 1 PC of Transformer Break Bulk; all on the same vessel.
And very recently, we did another Electric ARC Furnace from Mundra to Durban, which had 15 Pcs of Top shell, water-cooled roof, header, power unit, Extraction elbow, Shell, Back Structure, Swivelling, Roof spare, Roof header, Shell spare and Scrape buckets all on 7×40' FR on CMA CGM Vessel.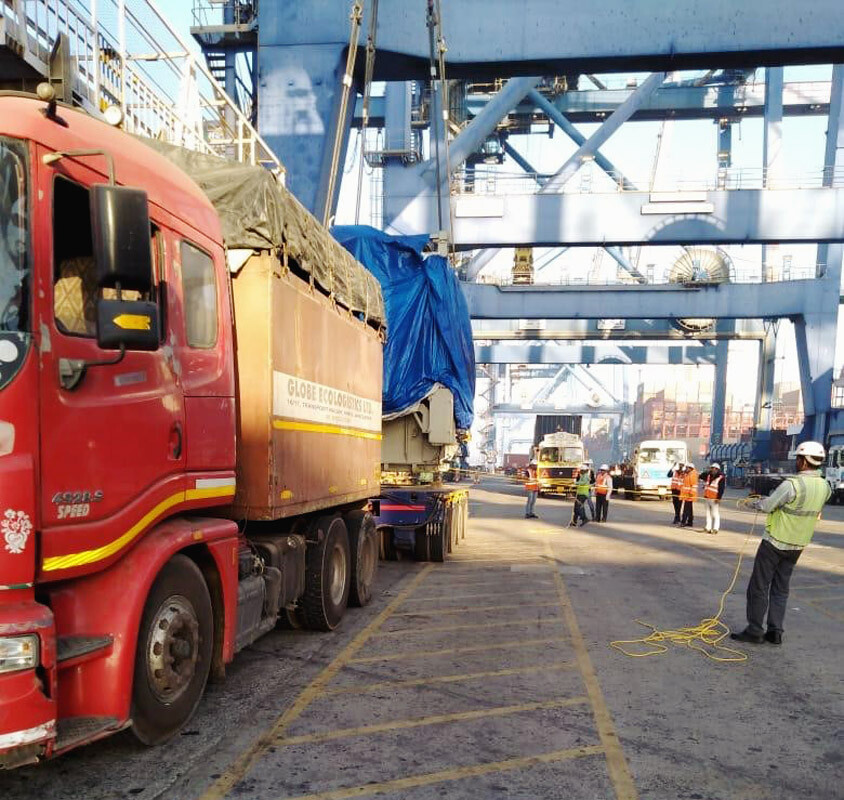 India is a country of many things, but one of the things that logistics workers have noted, especially in the past, has been the lack of effective infrastructure. Can you update our readers on the current status on the overall state of infrastructure?
That is correctly noted, as lack of infrastructure has always been a challenge for logistics movement, with bad roads and bottlenecks etc. and for the Indian economy. However, it is becoming a thing of the past and with the Modi-led government, we see that there are a lot of changes and planning is already underway, with many projects already completed, numerous in-process and many in the pipeline.
A recent survey will surely help you understand how things are changing and how it will look in future. The infrastructure sector is a key driver for the Indian economy. The sector is highly responsible for propelling India's overall development and enjoys intense focus from the government for initiating policies that would ensure time-bound creation of a world-class infrastructure in the country. The infrastructure sector includes power, bridges, dams, roads and urban infrastructure development. In 2018, India ranked 44th out of 167 countries in the World Banks' Logistics Performance Index (LPI) 2018
Market Size: Foreign Direct Investment (FDI) received in Construction Development sector (townships, housing, built-up infrastructure and construction development projects) from April 2000 to March 2019 stood at US$ 25.05 billion, according to the Department of Industrial Policy and Promotion (DIPP). The logistics sector in India is growing at a CAGR of 10.5 per cent annually and is expected to reach US$ 215 billion in 2020.
Investments: India has a requirement of investment worth Rs 50 trillion (US$ 777.73 billion) in infrastructure by 2022 to have sustainable development in the country. India is witnessing significant interest from international investors in the infrastructure space.
Government Initiatives: The Government of India is expected to invest highly in the infrastructure sector, mainly highways, renewable energy and urban transport. The Government of India is taking every possible initiative to boost the infrastructure sector with announcements in Union Budget 2019-20 that has given a massive push to the infrastructure sector by allocating Rs 4.56 lakh crore (US$ 63.20 billion) for the sector. Communication sector allocated Rs 38,637.46 crore (US$ 5.36 billion) to the development of post and telecommunications departments. The Indian Railways received an allocation under Union Budget 2019-20 at Rs 66.77 billion (US$ 9.25 billion). Out of this allocation, Rs 64.587 billion (US$ 8.95 billion) is capital expenditure. Rs 83,015.97 crore (US$11.51 billion) allocated towards road transport and highway. Rs 3,899.9 crore (US$ 540.53 billion) to increase the capacity of Green Energy Corridor Project along with wind and solar power projects. Allocation of Rs 8,350.00 crore (US$ 1.16 billion) to boost telecom infrastructure. Allocation of Rs 888.00 crore (US$ 110.88 million) for the up-gradation of state government medical colleges (PG seats) at the district hospitals and Rs 1,361.00 crore (US$ 188.63 million) for government medical colleges (UG seats) and government health institutions.
Achievements: The following are the achievements of the government in the past four years:
The total national highways length increased to 122,434 km in FY18 from 92,851 km in FY14.
India's rank jumped to 24 in 2018 from 137 in 2014 on World Bank's Ease of doing business – "Getting Electricity" ranking.
Energy deficit reduced to 0.7 per cent in FY18 from 4.2 per cent in FY14.
Number of airports has increased to 102 in 2018.
In the future:
India's national highway network is expected to cover 50,000 kilometres by 2019. National highway construction in India has increased by 20 per cent year-on-year in 2017-18.
India and Japan have joined hands for infrastructure development in India's north-eastern states and are also setting up an Indian-Japanese coordination forum for the development of the North-East to undertake strategic infrastructure projects in the northeast.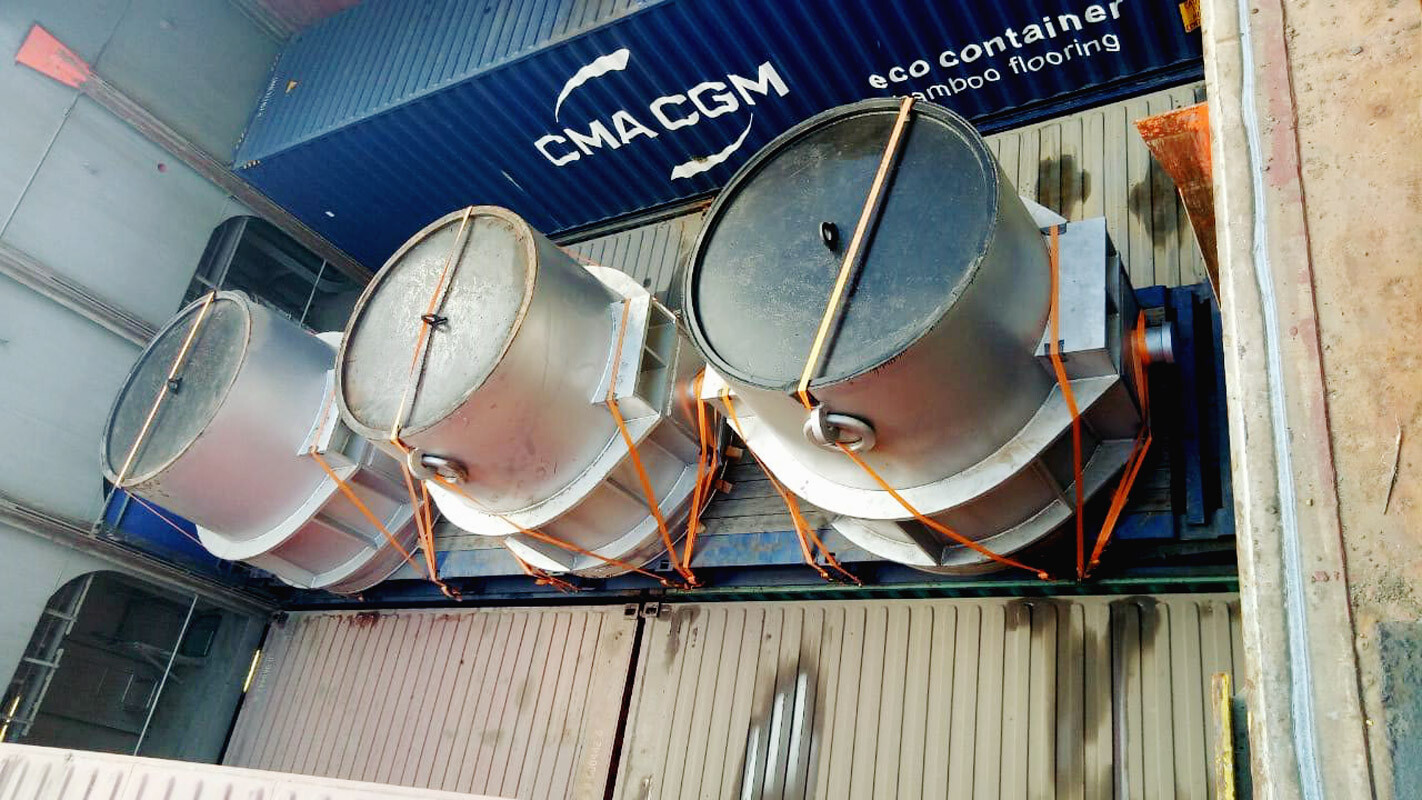 Is customs clearance in India troublesome? How can you best prepare if you are located overseas and have a delivery to make to India?
Not really, with everything now going electronic, the customs release of a shipment can take anywhere from twenty minutes to several days, depending on circumstances and the custom broker one appoints. For example, once your customs broker has completed your entry for customs and transmits the data, it takes about twenty minutes for the Canada Border Services Agency (CBSA) to receive it. Import clearance time depends on the availability of the appropriate documents and payment of clearance charges or duties if any. For general commodity, which does not require any lab test etc., if the customs broker has checked all the documents thoroughly and all is filed in advance and applicable payments done on time, it should ideally take no more than three days for the shipment to be cleared and moved out. To answer the second part of your question, contact VDSPL!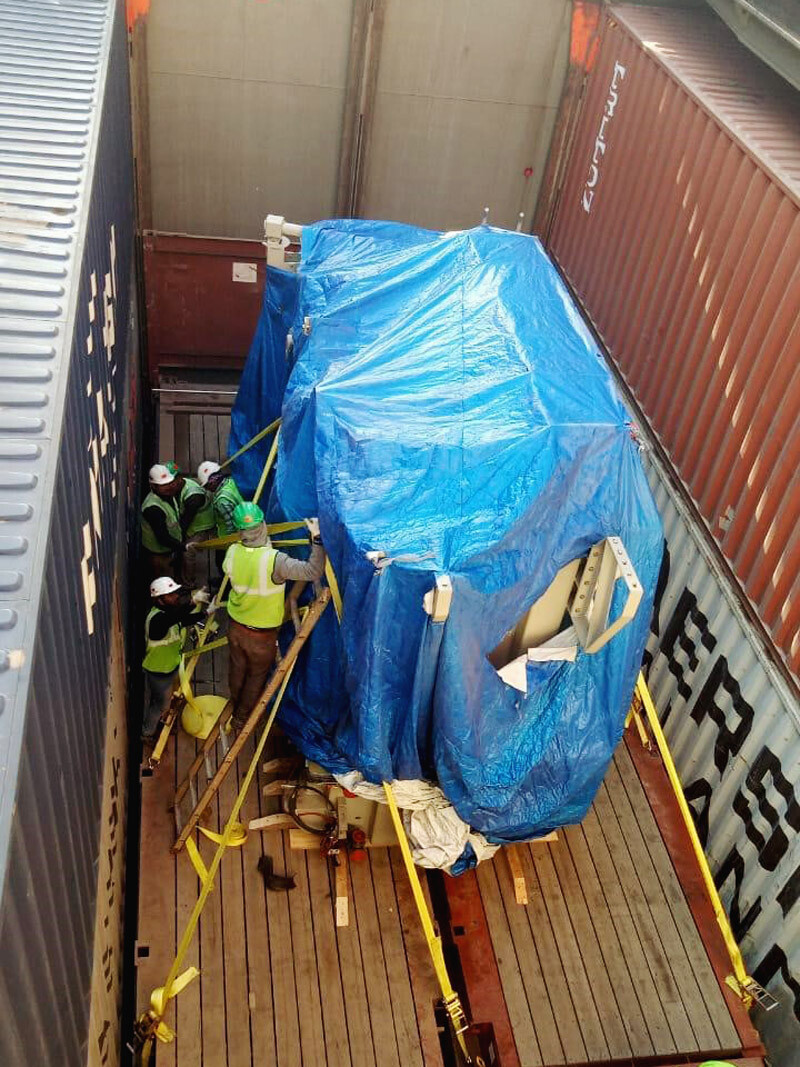 Does the Shipping Corporation of India still exist, or is there no Indian 'state' shipping company nowadays?
It's good to know that you are aware of SCI and its history. To answer your question, you could say it's a mix of both. However, the Shipping Corporation of India is very much an active body and office at the same building at Nariman Point. The reason I say it is a mix of both is that, unlike before, SCI is now into Coastal and Feeder Services, Total Logistics, Container Freight Stations (CFSs), Terminal Development/Management, Shipbuilding, Dredging and Offshore Supply Vessels. Sailing through for nearly five decades, The SCI remains committed in its endeavour to be the flag bearer of the nation.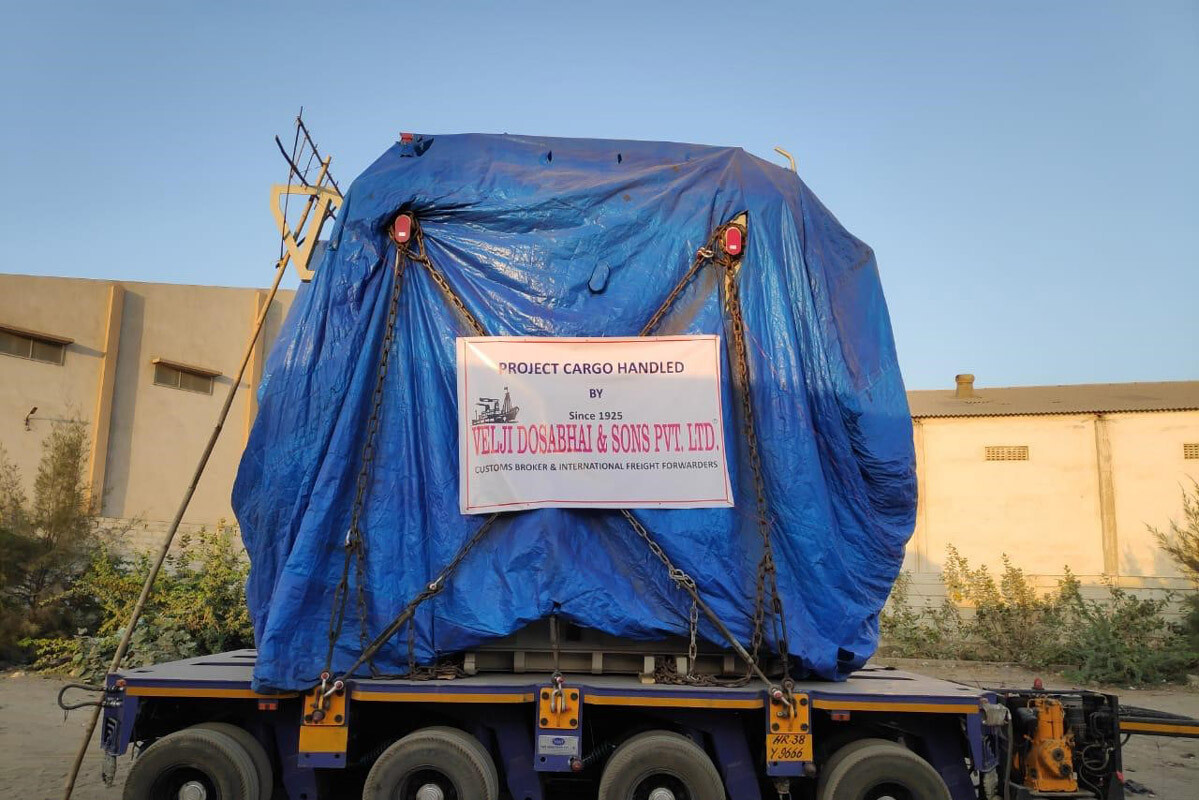 When did you start your career in logistics? Why did you choose this career?
I started my career at Velji Dosabhai & Sons Pvt. Ltd. in the year 2000 and the reason I chose this as my career was mainly that I had to take this company ahead and make it global as the fourth generation of Velji Dosabhai & Sons Pvt. Ltd. The company is in its ninety-fifth year and I've been a part of it for nineteen years now. I want to take this company to new heights, crossing the landmark 100th year in business.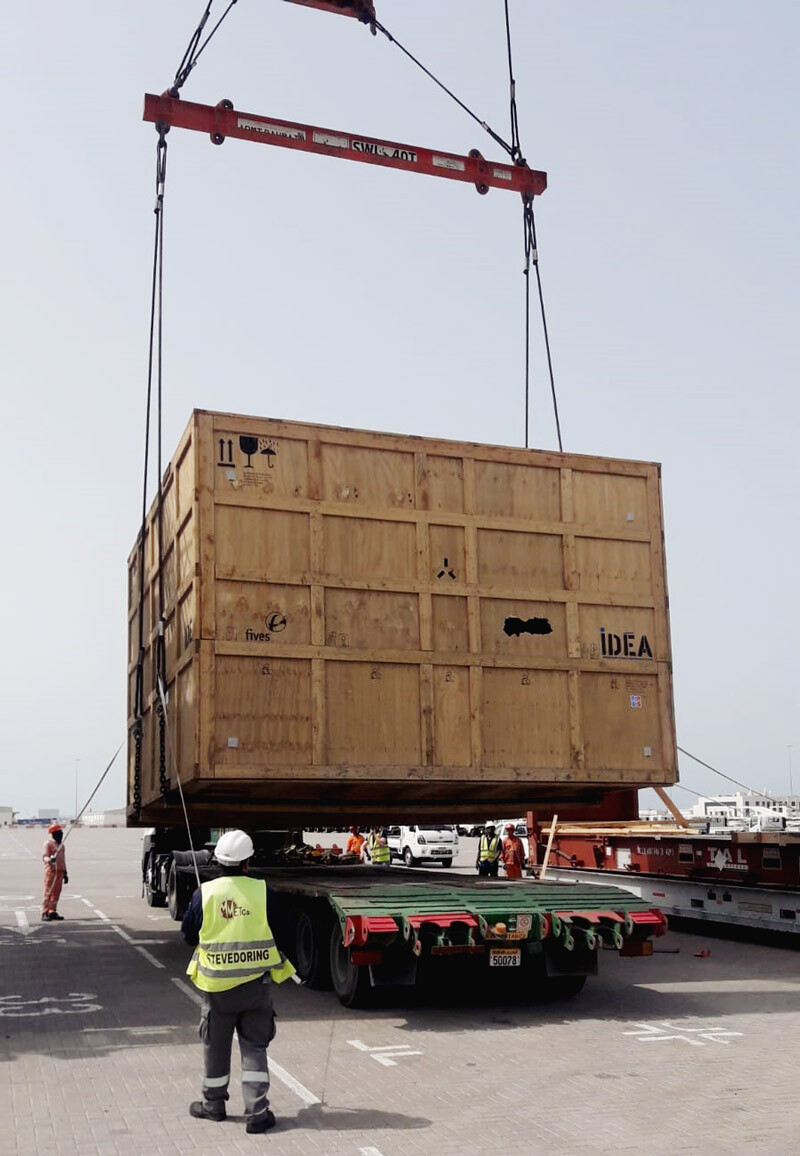 How is best to get in touch with you?
You can reach me at prashant@veljidosabhai.com