Week #35 | 29th August 2019
Dear Readers,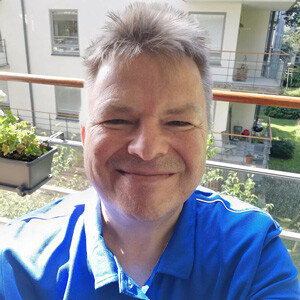 It's Thursday 29th August and the last Thursday before September 2019. This also means we are now down to four months left in the year and if anyone could tell me where the first eight months went then I would be happy to hear from them. Traveling is living, I was told, and certainly I do have some practice at that, but it does require a patient and understanding 'better-half' at home, which I am lucky to have had over the years in general, so thank you to my current and ex-wives!
I travel by train whenever possible, not because I am greener than the next man, nor because it's fashionable nowadays, but simply because with fast trains in many places, particularly in Europe and China, it allows you much more time for work and business. Take, for example, a trip I am making today to Gothenburg. It will take three and a half hours by train, arriving at 11:55, just in time for my lunch meeting at 12:15. After that I have meetings at 15:00, 16:30 and 18:00, with a train back at 20:00 that arrives at 23:45. Although it's a long day, it's efficient because you can work on the go, stretch your legs occasionally and even speak to a co-passenger when he or she lifts their nose from their mobile phone, so overall it's a good and efficient system, at least for me. Here is a photo of my work desk on the train today.
On 19th September I will do the same, visiting Copenhagen to see a few VIP contacts, including Maersk Line. China has an impressive rail network, in fact I believe nowadays it's the world's largest and its really something good to try. We cannot avoid having to fly sometimes of course, but if there is something remotely compatible then train is always my first choice. In politics this week, we saw the G7 leaders meet in Biarritz, although I fail to see how they can call themselves the world's most important economies. Certainly, a couple of them don't belong in that league anymore. You remember the good old statement from Inspector Callahan, A.K.A: "Dirty Harry" to Capt. McKay when Capt. McKay says, "do you know my record, do you know who I am?" to which Harry replies: "Yeah, you're a legend in your own mind!" This applies well to some of those at this meeting. Still, let us hope that they do what they were elected or chosen to do!
As for business this week, let me first remind you about the interesting event taking place in Sweden next week, the Baltic Ports Conference in Stockholm on the 4th through the 6th of September, where keynote speakers from around the region will gather to discuss the future of shipping in the Baltic region and a visit to the brand-new deep-water port of Stockholm|Norvik will take place. See more here.
Now, back to this week's PCW. Regarding interviews this week, we start off in a very famous place, widely known to be beautiful, glittering and filled with millionaires, i.e. the country state of Monaco! Here we speak to a shipbroker with excellent connections who informs us, among other things, that there is shipping business abound in Monaco. We then travel to the island country of the Philippines and get to know a freight forwarding company with their head office on the beautiful island of Cebu. Finally, we take another look at an interview with a well-connected Indian freight forwarder who has a very international outlook. Of course, as usual we provide you with selected shipping news, trade intel and wise words and we trust that you will enjoy this edition of Project Cargo Weekly!
Until next week, I remain,
Yours sincerely,
Bo H. Drewsen
bo.drewsen@projectcargo-weekly.com
Marine Chartering Services – Monaco
Interview with
Mr. Fulvio Carlini
Co-Owner
Who owns Marine Chartering Services and is Monaco a good place for shipping business?
Marine Chartering Services is owned by me and my wife Gabriella, who is a shipbroker as well. The company was created after a few months we moved here. As I said before, Monaco is a good place for shipping business, as it gives a lot of contacts because there are many ship owners based here, which means very good access to the industry. In Monaco, we also have conferences and meetings, which helps facilitate meeting people. Also let us not forget, Monaco is a place that people like and are willing to visit for one or more of the many events happening here.
AirLandSea Global Logistics – Cebu, Philippines
Interview with
Mr. Clarito Fruelda
President and CEO
How is the business environment now in the Philippines? Do you have any future development plans?
Starting this year, AirLandSea has intensified its effort in developing its international market, that only comprises about fifteen percent of our current total market, with the remainder being domestic. The government's "Build, Build, Build" infrastructure projects are expected to bring in more business, both domestic and international. Airports are being modernized and expanded and RO-RO-type service further developed.
Neptune Container Line & Logistics Pvt. Ltd. – Mumbai, India
Interview with
Mr. Walter George
CEO
Walter, please tell us about the establishment and history of Neptune. What is your main line of business in shipping & logistics?
Neptune was conceptualized and created in 1990 by the two brothers Dilip Ahuja and Sanjay Ahuja, when they were running a freight broking company started by their father Mr. Vashdev Ahuja called Vashusons. Vashusons still continues to run as one the leading freight brokers, handling mainly agricultural commodities in breakbulk and containers, including reefers.
Neptune started with consolidation and went on to add multiple activities like 3PL, buyers consolidation, special cargo handling, SOC box operation and container trading (being the buying and selling of containers)…
Höegh Autoliners:
100 Breakbulk Units, Two Load Ports, One Destination
When one hundred breakbulk pieces should reach Mombasa simultaneously from two locations as vast apart as Bremerhaven and Mumbai, a lot can go wrong. Then it is important to choose a reliable liner service with high quality cargo operations.
Recently Höegh Autoliners was tasked to transport equipment for a cement plant project in Kenya. The customer had been using container and traditional breakbulk vessels in the past, and were not aware of the advantages of using RoRo vessels for their breakbulk cargo.
COSCO – DWT 12000 Asphalt & Fuel Oil Carrier is Available To Be Chartered Out
Editor's Note:
Received the following from COSCO in Guangzhou. COSCO is a global carrier and they asked our network for help and input and in case you have contacts that may need tankers for moving special bulkcargoes as described below please approach COSCO direct as per the contact details given or contact us. Feel free to distribute.
Port Industry Outlook 2030 at the Baltic Ports Conference
Editor's Note:
The Baltic ports are important for the Nordic Region and soon there will be an interesting conference taking place in Stockholm.
Ocean Network Express Enhances Asia Australia Services
ONE's South East Asia – Australia service will be expanded to a 2-loop service, SEA Australia Loop 1 (AU1) and SEA Australia Loop 2 (AU2).
Agility Invests $18 Million in Green Supply Chain Technologies
Agility has invested $18 million in green supply chain technologies so far through its corporate venture arm Agility Ventures.
The announcement came as part of Agility's launch of its latest sustainability report, "Values into Action." It follows the news that the company committed to adopt science-based targets for greenhouse gas emissions reduction and achieved third-party certification for its shipment emissions reporting.
Denmark's FLSmidth to Deliver Equipment to Serbia's Majdanpek Copper Mine
BELGRADE (Serbia), August 7 (SeeNews) – China's Zijin Mining Group has chosen Danish engineering company FLSmidth to deliver a gyratory crusher, semi-autogenous grinding mill and ball mill to the Majdanpek copper mine in Serbia, the Danish company said on Wednesday.
The order has a value of 200 million Danish krones ($30 million/26.8 million euro) and the delivery of the equipment to the Majdanpek mine site, in southeastern Serbia, is expected to reach completion by the end of 2020, FLSmidth said in a statement.
Wärtsilä Gas Engine Solutions will Support Local Industry by Increasing Egyptian Power Plant's Capacity by Two Thirds
The technology group Wärtsilä will supply additional capacity for an existing power plant located in Borg El Arab, an industrial city some 45 kilometres southwest of Alexandria, Egypt. The plant is owned and operated by the National Electricity Technology company, Kahraba, a part of the Egypt Kuwait Holdings (EKH) Group. Kahraba is one of the largest private electricity service providers in Egypt. The order with Wärtsilä was placed in June 2019.
The engineering and equipment (EEQ) contract is for two Wärtsilä 34SG engines running on natural gas fuel. The engines will have a combined output of 19MW and will increase the plant's capacity by two thirds.
MacGregor Secures Contract for COSCO Fleet
MacGregor, part of Cargotec, and China's shipowning group COSCO Shipping have decided to strengthen cooperation as they signed a framework purchasing agreement.
Under the deal, MacGregor would provide spare parts and service of equipment installed on COSCO's fleet of more than 1,000 ships operating worldwide.
Shree Cement Awards Gebr Pfeiffer with New Order
India's Shree Cement has awarded Gebr Pfeiffer with an order to equip its grinding plant in Pune, Maharashtra. The MVR 6000 C-6 mill can alternately produce 300tph of OPC at a fineness of 3100 cm²/g according to Blaine, PPC containing as much as 35 per cent of fly ash to a fineness of 3500cm²/g, or 180tph of GGBFS at a fineness of 4500cm²/g. The unit will be equipped with a 6700kW drive.
Gebr Pfeiffer SE will supply the core components of the mill and the gear unit from Europe, while Gebr Pfeiffer (India) Pvt Ltd will provide components such as the housing of the mill and classifier, the steel foundation and the internals of the classifier.
DP World Caucedo Corporate Video
Editor's Note:
The Dominican Republic is known at least here in Europe for sandy beaches and holidays but perhaps less for having modern container terminals. Here though, is the proof that the port of Caucedo could be a place to consider for business in the Caribbean Region.
Editor's Note:
Filmed from onboard CMA CGM Andromeda, an empty PIL container vessel passing our bow as we were waiting for clearance to enter the port of Qingdao, China.
A.R.T. Logistics Energy Project
After a year of preparation work, route planning and coordination with shippers, the consignee and local authorities, came the 35 busy days during which ART Logistics' professional project team in Kazakhstan coordinated the transportation process over the course of 24 hours.
The project was successfully completed, involving telescopic and modular trailers. Seven units have been delivered safely to their final destinations in Tengiz and Aksai, West Kazakhstan.
That's how ART logistics carried out one of the largest logistics projects in Kazakhstan's energy sector in 2019.
View Website: http://www.art-businessgroup.com/