Interview with
Mr. Stefan Carrizo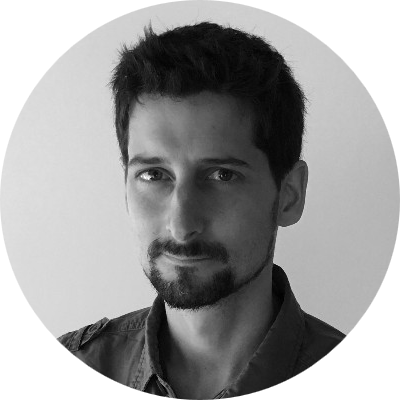 First of all, Stefan, can you tell us about Enero 8? Why did you choose this name?
Simon Prosser, who is our CEO and a friend of mine for over a decade, approached me with a unique idea to upgrade shipping containers' security. It was a no-brainer for me to accept. So, at the turn of the year, we decided to start a company together. The only thing was, we could not agree on a name! We were fumbling with different ideas until Simon saw a note I had written by hand, "entrega en enero", "delivery in January". "Enero," he thought, "that sounds good!" So, that marked our kick-off. The number eight, believe it or not, was from January 8th. Simon, having lived in Singapore for more than five years, reminded me that eight is a lucky number in several Asian countries! Therefore, Enero 8 Holdings was born.
I understand that you are developing keyless electronic locks for the shipping industry. Will you please tell us more?
Let's start with the keyless aspect. Many container attacks originate from the fact that physical keys are just not safe enough. Key locks can be picked, keys can be copied and keyholders can be pressured, to say the least. So, we want to give back the sole authority to open/close a container to the actual person in charge of the cargo. Hence, the electronic part, a private mobile app or platform that grants the power to unlock the doors remotely but only by the appointed personnel as selected by the shipper or cargo owner. Furthermore, the opening is restricted to a specified location using the inbuilt GPS tracking.
Locks, seal and other devices abound on the market. What makes your product special and where have you tested this product?
Seals are just too easy to tamper with. I mean, you can find videos on YouTube to demonstrate this fact. Further, padlocks are not a good enough deterrent. They are a simple obstacle for an attacker. Other locks that require angle grinders are too easy to cut through. In the end, it's also a matter of time: how long until the armed response come? How long will an attacker risk trying to break in? Our ECL-Locks offer no visible weak points and even if a well-prepared attacker were to cut it in half, which is quite a profound 'if', the doors still won't open. Furthermore, our I-Lock is hidden from sight, installed on the inside of the container, so good luck attacking that!
Add the fact that there is no need for physical keys (it's remotely open/closed by mobile app or platform) and that you have access to the entire trail/record and can set up customized authorisation, and it's a complete shipping container security solution, patented by us.
We're proud to say that these locks have been developed, tested and are already in use in South Africa (among other countries). It's a high-risk market that provides us with the validation needed.
Where are the locks produced and can the quality be guaranteed?
The locks are currently manufactured in South Africa, however, that hub will shortly focus only on R&D and testing, while production will move to Asia. This decision is driven by demand, both from a geographical perspective and from the volume of locks needed. The quality of our lock stems from our R&D team having more than thirty-five years of experience in bank vault design and construction. The materials used, the metal alloys, the parts from the aviation industry, the behaviour of the locks in the roughest conditions: all is taken into account to make sure your containers stay protected.
Do you see that there is an increased demand for special container locks nowadays or is it mainly for certain markets of the world that we have deemed to be insecure?
Certain markets are, of course, more prone to attacks; tampering, corruption, etc. Those we expect. However, countries and industries that we didn't expect are also requesting high-security solutions for their containers. Even in terms of use, we have demand from GIT, warehousing and ports. Right now, security and audit trails are truly global concerns and if we end up in a recessionary economic environment in the coming years, high-level security will become an even hotter topic.
What is a Spaniard, like your good self, doing in the forests of Finland and how did you end up there, if you don't mind me asking?
Many Finns ask me the same question! I grew up in Alicante, by the Mediterranean Sea, and now I live in the middle of the Finnish forests. I think I lost 40°C degrees on that flight…
I first came to Finland when I was twenty-two for six months on a student exchange program, and I simply never left! I met my now-wife and fell in love with the country too: the innovation, a surprising gateway to Europe, Asia and the Middle East and a nation that believes in research, education and, on top of that, a very safe country. A perfect match.
How to get in touch with you?
I'm always available for friends of Project Cargo Weekly in the following ways:
Stefan Carrizo
Co-Founder / Director, Enero 8 Holdings Pte. Ltd.
Phone/Whatsapp +358 40 558 7398
stefan@enero8.com
https://www.linkedin.com/in/stefancarrizo/
www.enero8.com/seguratainer