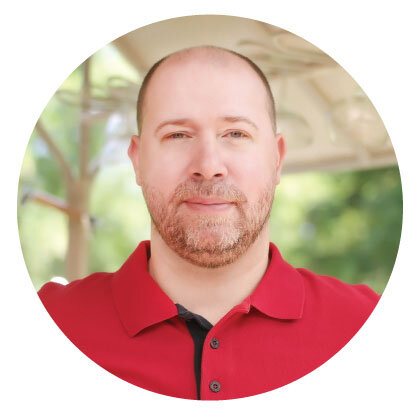 Cody, first of all can you tell us about your career? When did you leave the US and where have you worked?
I started working overseas in 1996 as a (very amateur) tour guide in China after having spent time in Beijing as an exchange student. I returned to China in 1998 and worked for a local head-hunting agency until I began to formally work in the project forwarding field in 1999, which is when I met you. I worked in Shanghai for nearly 10 years. I also worked in Australia, Hong Kong, Denmark, Azerbaijan, Kazakhstan and the Philippines where I have now lived 10 years.
I worked in all areas of project forwarding, documentation, sales, customer service, operations, cargo surveying and on-site project management. In addition to project forwarding I contributed to sales and marketing efforts with graphic design, video production, website development and IT support.
Most people would say that living in the Philippines is like being on a continuous holiday. How is it to live as a foreigner in Cebu all year round?
For someone like you who is from a cold part of the world it may seem like a holiday just because it's warm. The tropical weather also has it's drawbacks. For most of the year It's hardly tolerable to be outside in the hot, humid climate. You might have a similar issue with the climate in Stockholm, but at the opposite end of the thermometer.
People dream of the sun drenched beaches, but for me I go to the beach only occasionally and definitely not when the sun is out, I get sun-burned too easily. Maybe I take it for granted but I definitely enjoy all of the times that I have gone island hopping or swimming and snorkeling with the tropical fish, sea turtles and especially the whale sharks.
The place is definitely laid back but traffic has become so congested here in Cebu City (although it's not as bad as other SE Asian cities like Manila, Jakarta or Bangkok) that having to travel by car in the city elicits so much frustration that it counter-balances almost all that tropical island mood. Living outside the city is therefore preferable but that's not always possible, especially when the good schools, shops, food and hospitals are found in major metropolitan areas.
I have three kids here in Cebu with an indispensable amount of help from the in-laws, so it's hard for me to imagine living anywhere else. I'm very happy with the natural environment around where I live, we have abundant wildlife around our house, exotic birds, butterflies, lizards and snakes often make their way onto our property. Snakes of course can be frightening but if you know how to differentiate the poisonous from the harmless it's not an issue. Mosquitos have been a scare lately, with rumors of a dengue epidemic, but my family doesn't feel under threat because we are not in a highly congested or populated area and take all kinds of precautions like mosquito repellent lotion, stickers, bracelets etc. especially for the kids.
The expat community here is pretty homogenous, mostly retired aged Australians, North Americans and Europeans. I think most are attracted by the cheap cost of living and friendly english speaking locals.
You have travelled a lot over the years – where would you say that you have found the most spectacular scenery?
Frasier Island which is off of Hervey Bay in Queensland Australia had breathtaking pristine natural beauty. I had an adventure on Frasier Island with some fellow hostel guests from England, we rented a four wheel drive jeep, took the ferry over and spent the night camping on the beach. Other than the incredible tropical sand island rain forest we also enjoyed seeing dingos in the wild and had a close call when our jeep got stuck on the beach with the tide rapidly rising.
There are also places in Oregon (where I come from originally) that are awe inspiring. I was involved in mountain climbing as a youth, so I enjoyed adventures on almost all of the mountains in Oregon and Washington.
In terms of scenery I vividly recall spending time at fire stations in the forest with my father or later in college with some classmates. One in particular that I have fond memories of is Fivemile Butte Fire Lookout.
As a college student on a study tour in 1995 I had the chance to travel extensively in SE Asia including several cities in Myanmar. Bagan had a truly spectacular skyline with countless pagodas spotting the horizon.
Where would you like to spend your next holiday alone and where would you like to spend it with family?
I would like to visit the Galápagos Islands some time, anywhere amazing like that I think is best enjoyed with the company of loved ones. For traveling alone I don't really afford myself that luxury, or maybe I get my fair share of solo traveling while on business trips. I enjoy traveling to all the places that are new to me especially, I have always been interested in learning foreign languages.
Tell us about your worst travel experience.
I experienced two particularly bad cases of food poisoning. Once in Kaohsiung, Taiwan from some bad mussels from a street food vendor and another time in Ho Chi Minh City, Vietnam from eating a meat pie at an Irish Pub, of all places. Both cases had me bed ridden in agony for at least a week.
How to get in touch with you should any of our readers wish to?
I can be reached by email at cody.abram@projectcargo-weekly.com or on LinkedIn at https://www.linkedin.com/in/docody/