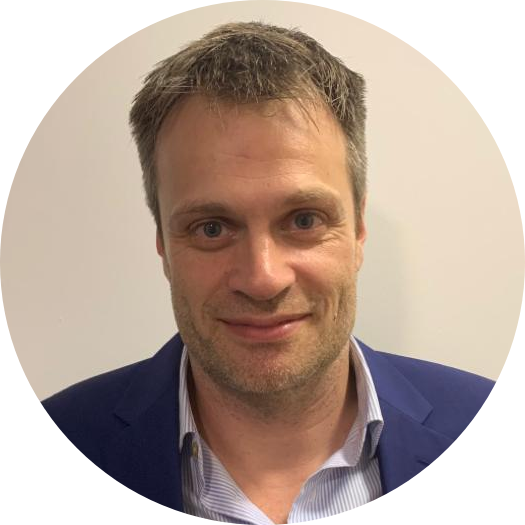 First, Jos, elaborate a bit about your background in shipping and logistics and tell our readers when you ended up in Singapore?
I started my working career in the port of Rotterdam as a shipping agent for coasters loading pet food and flour. It was a very nice time with lots of freedom, however because of the irregular working hours I changed jobs, becoming a freight forwarder. After finishing my Business Administration study, I continued working in logistics as accounts and sales manager for a Dutch freight forwarding company. That job took me all around the world and it was then that the seed was planted that, one day, I wanted to have a job abroad.
After seven years of being employed in the freight forwarding industry, moving everything from LCL to full charters, I was recruited by Broekman Logistics to work as a commercial representative for their newly delivered heavy lift centre in Rotterdam.
Over the coming years, I would be involved in shipping and handling lots of heavy and large cargo for the power and oil/ gas industries and I loved it! Although I was having a great time with Broekman Logistics, it was an easy choice when my current employer Rulewave Logistics approached me to start their business in Singapore, as I also got married to my Singaporean girlfriend. Now I've been living in Singapore for almost five years, overseeing the Singapore and Malaysia offices and spreading the Rulewave brand in the Asia and Oceania regions.
Many people would already call Singapore a holiday destination. In your view what is the best place to go for a holiday in Singapore and why?
People can spend a family holiday on Sentosa Island with its aquarium and the Universal Studios park.
For people more interested in nature, I can recommend taking a bumboat to Pulau Ubin with its beautiful nature. It's also the place where the last kampongs (villages) of Singapore can be found.
Also, it's not really Singapore but well worth being mentioned here are the various resorts around Singapore located in the beautiful Indonesian Riau archipelago, where people can rest, play golf or go on nature walks. These resorts are often just a thirty-minute boat ride away from Singapore.
What is your favourite place to go for R&R in the world?
Living in crowded and busy Singapore, I love to go to Australia at least once a year to surround myself with space and rest. We've already made beautiful trips to the Margaret River area as well to Byron Bay, Gold Coast and Brisbane, and I'm looking forward to exploring more of Australia.
Which airline do you usually travel with? Has your choice of airline changed at all due to changing levels of service?
Living in Singapore, of course I prefer to travel with Singapore Airlines. It's a very comfortable airline with a great service level. Flying with Singapore Airlines to and from Singapore's great Changi airport makes it even better!
Choosing airlines depends heavily on the destination. Long haul, I prefer some comfort, however for short-haul in the region, I don't mind using budget airlines.
Will you tell us about your most irritating travel experience?
The most irritating travel experience I've ever had was a rush trip to Tianjin to witness the loading of a ship in China. Loading only a small cargo, it was supposed to be a very short trip, however what was supposed to be done in twelve hours in the end took nearly six days, during which time I was in an almost empty hotel in a deserted area, with only a few sets of clothes and very hardly any internet. When the vessel finally finished loading, it started to rain and, within a minute, I was soaked. A fitting end to a horrible trip!
Where will your business take you next?
My next trip will bring me to be back home to Holland, for business as well as leisure.
Would you mind leaving your email address in case some of our readers would like to get in touch?
Feel free to contact me via j.swets@rulewave.com.sg