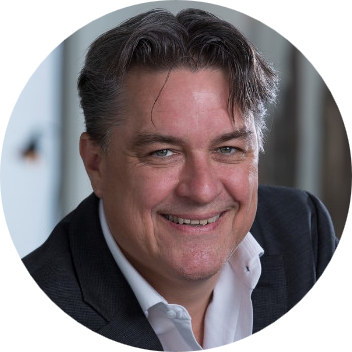 First, Torben, would you please elaborate a bit about your background in shipping and logistics and tell our readers when you ended up in Thailand?
I started as an apprentice in 1989 with the then-largest Danish freight forwarder, Samson Transport. In 1993, I got the opportunity to be posted in Hong Kong with Samson's agent there, World-Trans. This was followed by a stint in HCMC, Vietnam for Geodis (then owner of Samson) and then Thailand in 1999, first for Geodis, then for UTi.
I left UTi in 2009 to join the build-up of a still very young Trinity Logistics, which included eight months in Sri Lanka. Finally, since 2012, I have been with Scan Global Logistics, based in Bangkok, Thailand, and have been responsible for the buildup of Indo-China and have served in various commercial capacities.
Many people would already call Thailand a holiday destination. In your view, what is the best place to go for a holiday in Thailand and why?
Without a shadow of a doubt it's the city of Ratchaburi, ninety minutes' journey west of Bangkok, close to the mountains that separate Thailand and Myanmar. I can appreciate if this comes as a surprise for many, since very few foreigners ever go there, but that's exactly my point. It's a peaceful 'village' with amazing nature and food and, not least, the most incredibly friendly and hospitable people in the entire kingdom. But importantly, there are exceptionally few foreign tourists.
It's also known as 'Jar Town', because of its long and proud pottery-making tradition. As a result, one can find amazing ceramics products in the province. To me, this is the real Thailand, without all the hustle and bustle of the country's more popular destinations. This is a place to relax, reflect and re-charge one's proverbial batteries before returning to the big city of Bangkok.
What is your favourite place to go for R&R in the world?
I have two places. The first is Canillas de Albaida, one of the small white villages in the mountains of Andalucia, about one hour from Malaga in Southern Spain. In winter time, it's incredibly quiet and peaceful, the climate is pleasant, and one can enjoy amazing food, wine and scenery.
My second favourite place to go is to our vacation home just north of Skive, Denmark, about three hours' drive west of Copenhagen. The place is on the beach without any visible neighbours and gives a 180-degree view of the sea. Truly, it's Heaven on Earth!
Which airline do you usually travel with? Have your airline habits perhaps changed due to new or different service levels?
It's a very relevant question for me personally, as I have been an ROP Gold Flyer with Thai Airways (TG) for much more than ten years now. Thai Airways is convenient because of my Bangkok residence. However, the airline has changed a lot over the past decade and, unfortunately, not for the better.
The most recent changes are a catastrophic devaluation of members' frequent flyer miles. It now costs me four times more to upgrade on a BKK to CPH flight. I understand that this brings TG in-line with other international airlines, but these offer much better prices, aircraft, inflight entertainment, lounges etc. The president of TG has publicly asked for advice on how to turn the airline around. For me it is painfully obvious: look around and identify the top three-to-four global airlines, then employ some of their staff to copy-paste what they have already done. Companies like Emirates, Qatar and Singapore Airlines spring to mind, and I am currently considering shifting my allegiance for the these reasons.
Will you tell us about your most irritating travel experience?
In 2008, I was travelling to Hong Kong on a two-day business trip. Last-minute, I changed my return flight to Bangkok from an early morning to a noon flight. This ended up costing me five days of delay before I could return home. Suvarnabhumi Airport was inundated with protesters that very same morning and subsequently closed-down for a week. To add insult to injury, when I finally found a way back home it was not a straightforward one, to say the least. The journey was from Hong Kong airport to the island of Phuket, spending one night there, then flying to the island of Koh Samui. Next was another flight to the military airport of U-Tapao in the eastern part of central Thailand and, finally, a long car ride back to Bangkok.
Where will your line of business take you next?
Tomorrow I head to Yangon, Myanmar, for business. This is my ninth trip to Yangon this year and business is booming in that country.
Would you mind providing your email address in case some of our readers would like to get in touch?
Not at all, it's tony@scangl.com