Interview with
Mrs. Anny Xu
CEO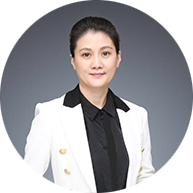 Please tell us first of all about the history of Greenroad. When was the company established? Who owns it? What is your headcount?
GREENROAD was established in 1998. The name originates from the Chinese word 绿色通道, which means our business development road will have no obstacles and will go well in the future. In the initial entrepreneurial period, there were three partners: two friends and our director. Mrs Anny. They were mainly engaged in business development and operation. However, Mrs. Anny is the majority shareholder inGreenroad as her brother has a smaller number of shares. Later, the two friends left Greenroad in another development direction.
Our business started with the China Humanitarian Aid project and as anNDS booking agent. Mrs Anny is a legendary woman in the logistics industry. She has taken business trips on her own to many countries which were in difficult situations (high rates of poverty, disease, robbery, and war risk) in order to develop business by herself. These countries include Afghanistan, Iraq, Iran, Mali, Niger,Togo, and Cote d'ivoire.
As the business developed, we opened our first, overseas branch company, Greenroad Maliat in 2009. Then, we established the second, third, and subsequent companies covering Africa, South Asia, and the world. Now, we have at least 45 overseas branch companies and representative offices, and staff have increased to 456. Greenroad is the No 1 company which has a rich overseas network and stepped out of China earliest in the private enterprise logistics industry.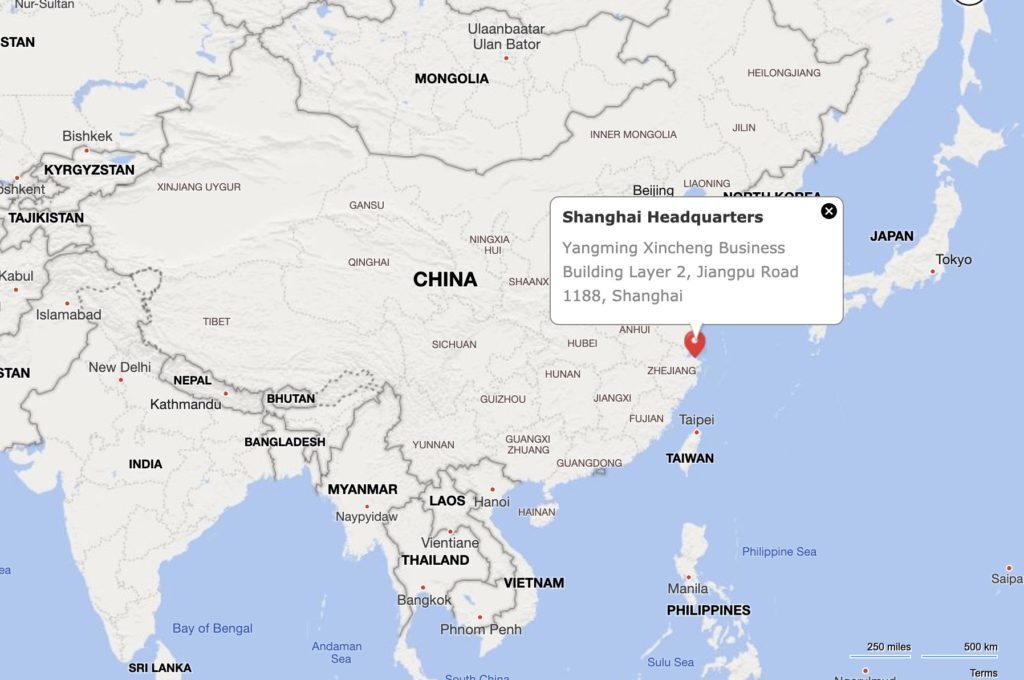 Do you have experience in handling project cargoes? Can you provide us with a few examples?
Yes, we specialize in handling project cargoes. Up to now, we have done at least 100 project shipments. Greenroad is a project logistics forwarder which can provide our clients worldwide logistics services. We have done a range of diversified projects in the world. For example:
A: Humanitarian Aid project : Now the Rice Aid project in Afghanistan—about 80x40HQ and Bangladesh 150 x 20GP ongoing.
B: Cement Plant project—Now we are doing a 3000TPD cement EPC project in Nepal.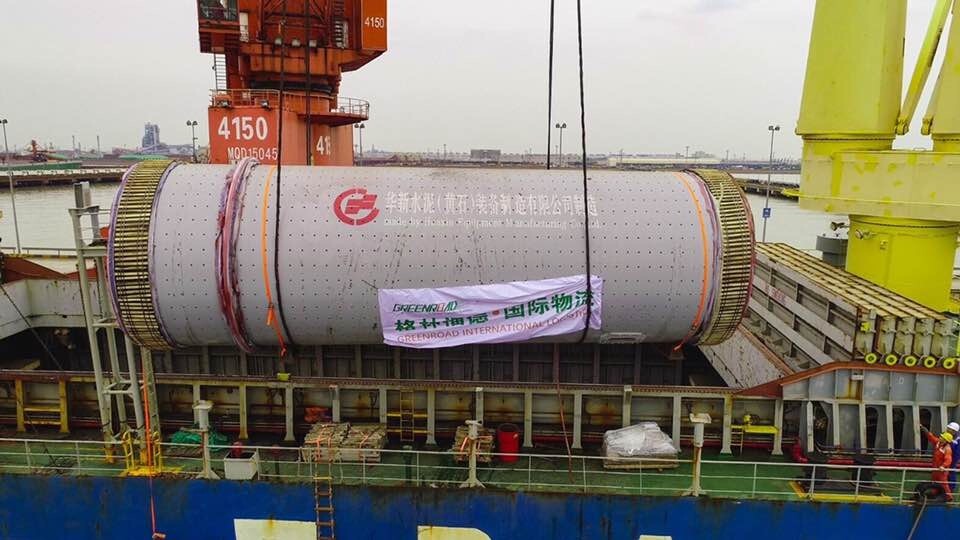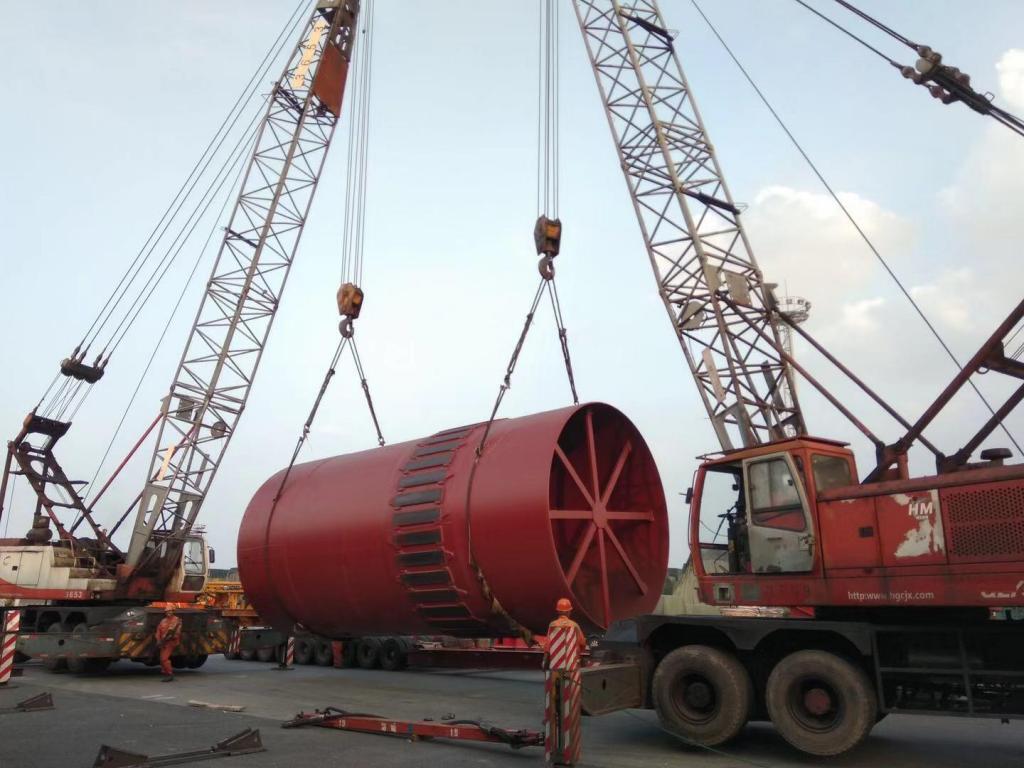 C: Road construction project—Now we are doing a Butwal road construction project in Nepal.
D: Energy development project—We did many hydropower, transmission, and solar energy projects in Africa, South Asia, and other areas, you can check our project list here.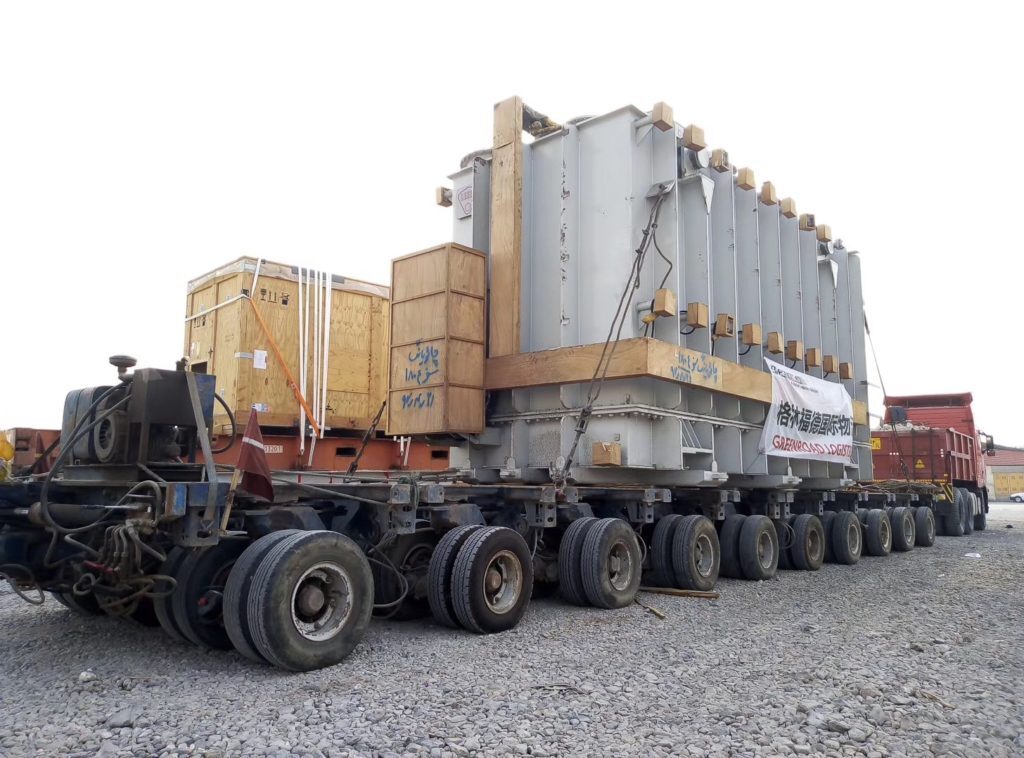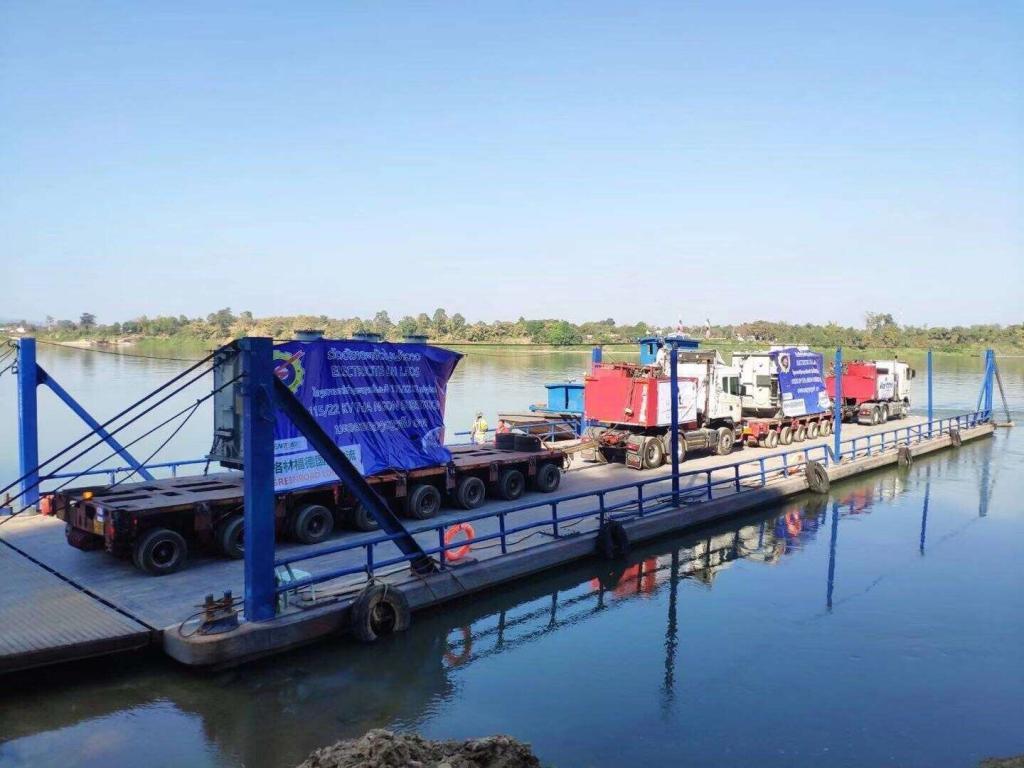 E: Offshore project—We did one offshore project for Mba offshore ore mining project in Fiji during 2018.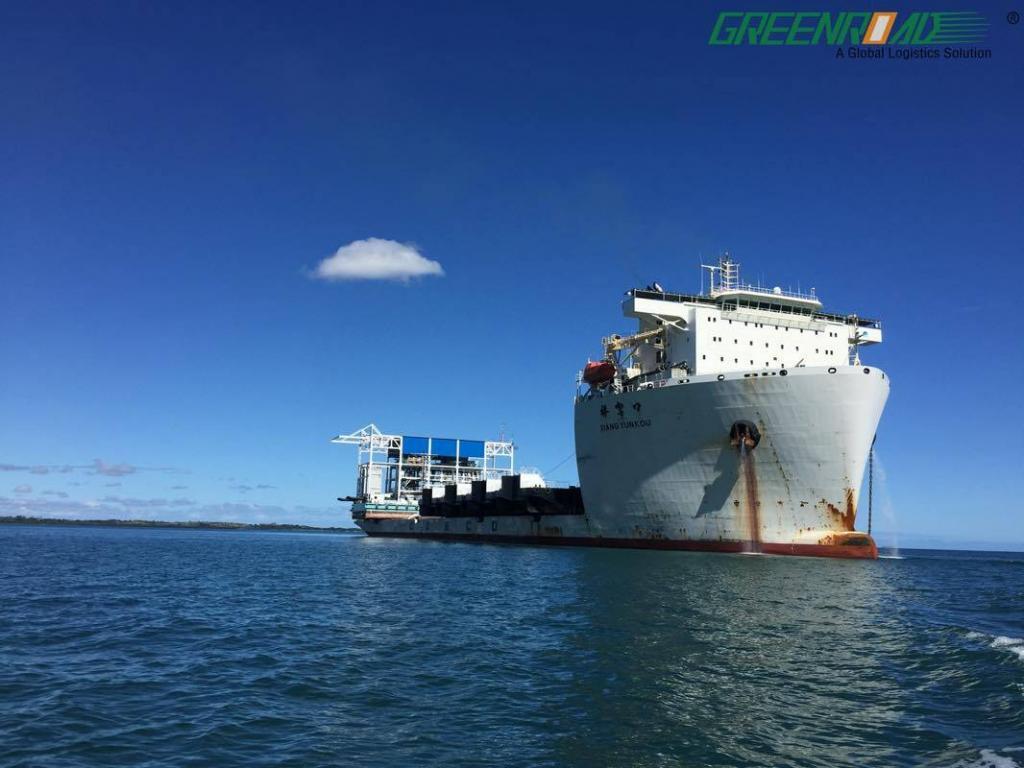 Tell us how the COVID-19 virus pandemic has affected your business in China. Is your country open now? Must you wear a facemask at all times? How about the overseas trade developing?
We just finished our semi-annual meeting at Shanghai. According to the data analysis, business seriously decreased from March to May, but recovered later and is keeping stable now. Overall, the business was going well but figures were still lower compared to the same period last year.
Our company mainly does project logistics. Many projects now can't start as planned overseas and have been postponed to 2021 due to COVID-19. Also, some of our business met delays and incurred huge extra charges because of the country being blocked.
Although China is already open, there are still a few new COVID cases. Fortunately, all these cases under well under control and being cured with our government's correct decisions and quick responses.
China is the safestt country in the world, I think. We don't need to wear masks all the time, just when you go to hospitals, supermarkets, travel by bus or train, and go to other crowded places.
As the overseas trade business starts to recover, our company is receiving more and more business orders. I think we can catch our market target during the later months of this year. We see a big potential for development in the market demand!
There are many freight forwarders in China. How can an overseas customer trust that the freight forwarder is properly registered with the authorities? Can you tell our readers what to look for in order not to be "cheated" by the many so-called "suitcase freight forwarders" that exist nowadays, especially in South China?
That's a good question! Indeed, many small forwarders in the South of China are only 1-2 persons without an office., They may cooperate with 1-2 small businesses in truth, but later, they will take your money and not be in charge of anything later.
If you want to find reliable freight forwarders in China, just checking the business license is not enough. It is wise to check further. Below are my personal suggestions:
1. Check to see if you can find the company's registry number in the National Enterprise Credit Information Publicity System. Here is the link: http://gsxt.gdgs.gov.cn/ [please note: You will need a trustworthy Chinese speaker since this site does not appear to have any other language options.]
2. If possible, please check the bank credit by verifying the bank stamp.
3. Find out if they belong to some reliable networks.
4. Do they have experience handling the same type of cargo, including the documentation?
5. Also, check to see if his company has a verified, credit certificate from the government—Class AAA or AAAA.
Do you belong to any networks currently?
Yes, we belong to GPLN, CROSS OCEAN and CIFFA.
How about customs clearance in China. Is that difficult?
Customs clearance in China is not very difficult since we have clear regulations about cargo import and export. Normally, declaration only needs one working day if all the documents are ready. In addition, the government has adopted an online declaration process via the internet to encourage export. Some shipments may have complicated processes involving inspection and approval, but even so, if the documents are at hand, you are looking at one week at the most.
Do you also have experience with inland transport in China? Since you are in Anhui which is inland and not far from Shanghai, do you also have experience in moving project cargo via the Yangtze River?
Yes, we are doing end-to-end service from China to overseas countries. Now, we have a featured land transport service (FTL/LTL) from China sites to borders such as China/Nepal, China/Russia, China/Kazakhstan, and China/Mongolia.
The Yangtze River has many ports alongside. Wuhu and Hefei are river ports in Anhui province. We service many containers by feeder vessel from one of these river ports to the Shanghai port, and by mother vessel. We have also handled project cargoes for locomotives and boats.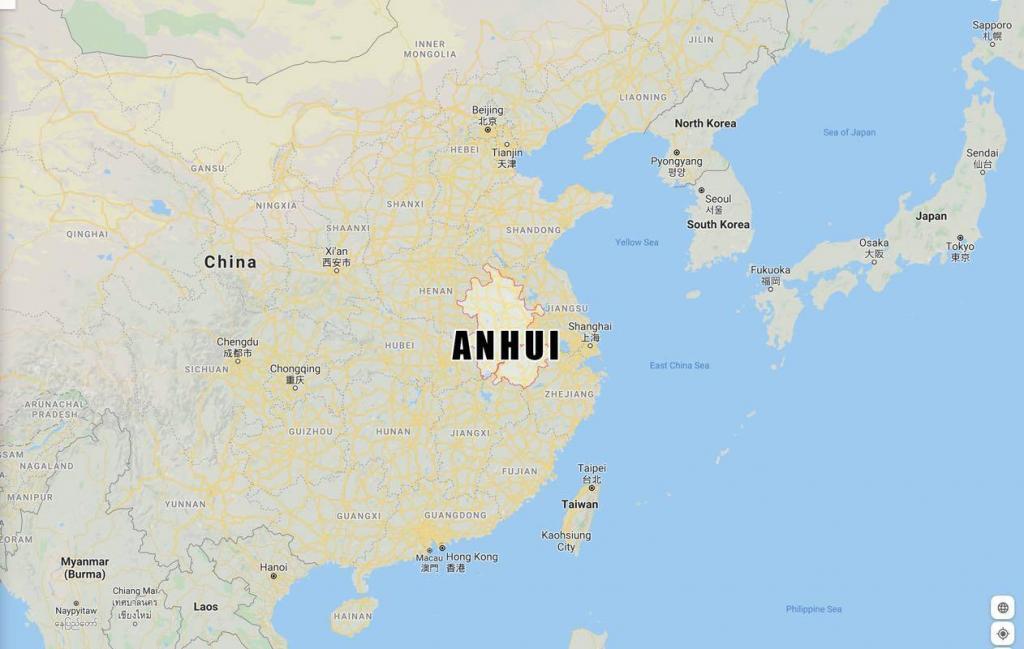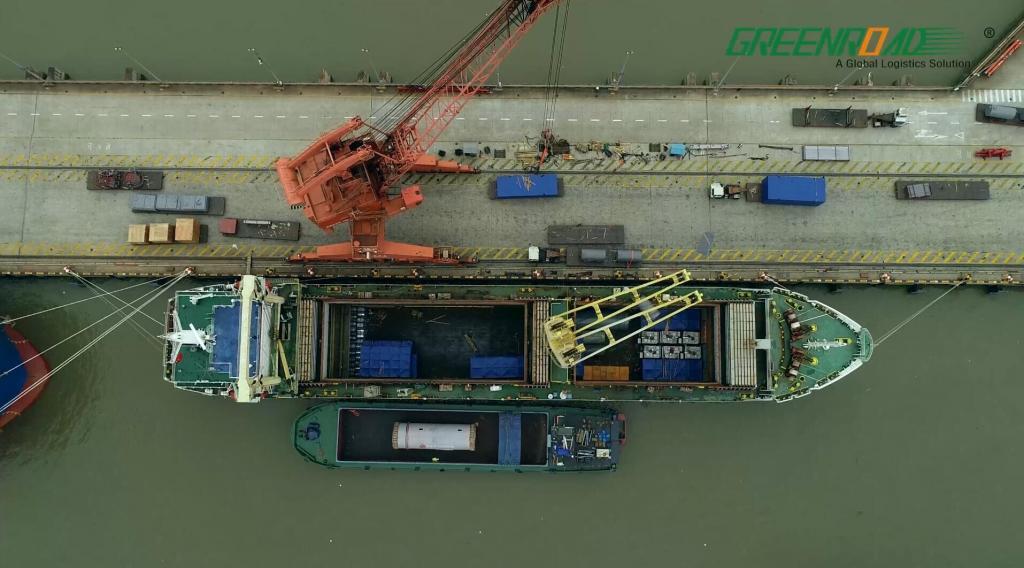 How do you view the market for the rest of the year?
Some new projects have been postponed to 2021 due to COVID situation. Yet, we have gotten news that other projects have already gotten the go ahead to start now. As a result, the market trade demand is increasing. We have confidence that the later months will not too bad. In fact, there might even be a peak, considering many companies need to recover and develop soon after this long "rest".
How would it be best for our readers to reach you?
You can use my personal contact information or our company public mailbox. We most welcome your request and would like to assist you in China. Here are the details:
Mobile / WhatsApp / WeChat: +86 13564361818
anny_xu@greenroad.com.cn
osmarketing@greenroad.com.cn
http://www.greenroadlogistics.com/