Interview with
Mr. Erim Mehmet Eren
Project Logistics Manager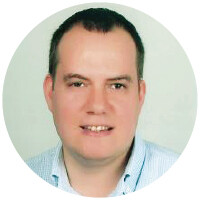 Could you tell us about the history and ownership of Sintek Logistics?
At the very beginning of this year, Sintek Logistics established a subsidiary of the Sintek Group founded in 2005. Our main company, Sintek has proven itself with regard to engineering and consulting services and project development issues, including facilities that were commissioned and had turnkey installations abroad. Domestically, Sintek is in sectors that have an important, tangible role in our developing country with its knowledge, experience, and qualified staff and has an enviable reputation and reliability in the sector.
Now, we have stepped forward and gathered as Sintek Logistics under a subsidiary of the Sintek Group. We are a dedicated professional team with years of experience in the freight forwarding field that are able to develop the integrated logistical solutions that will ensure the satisfaction of our customers and partners.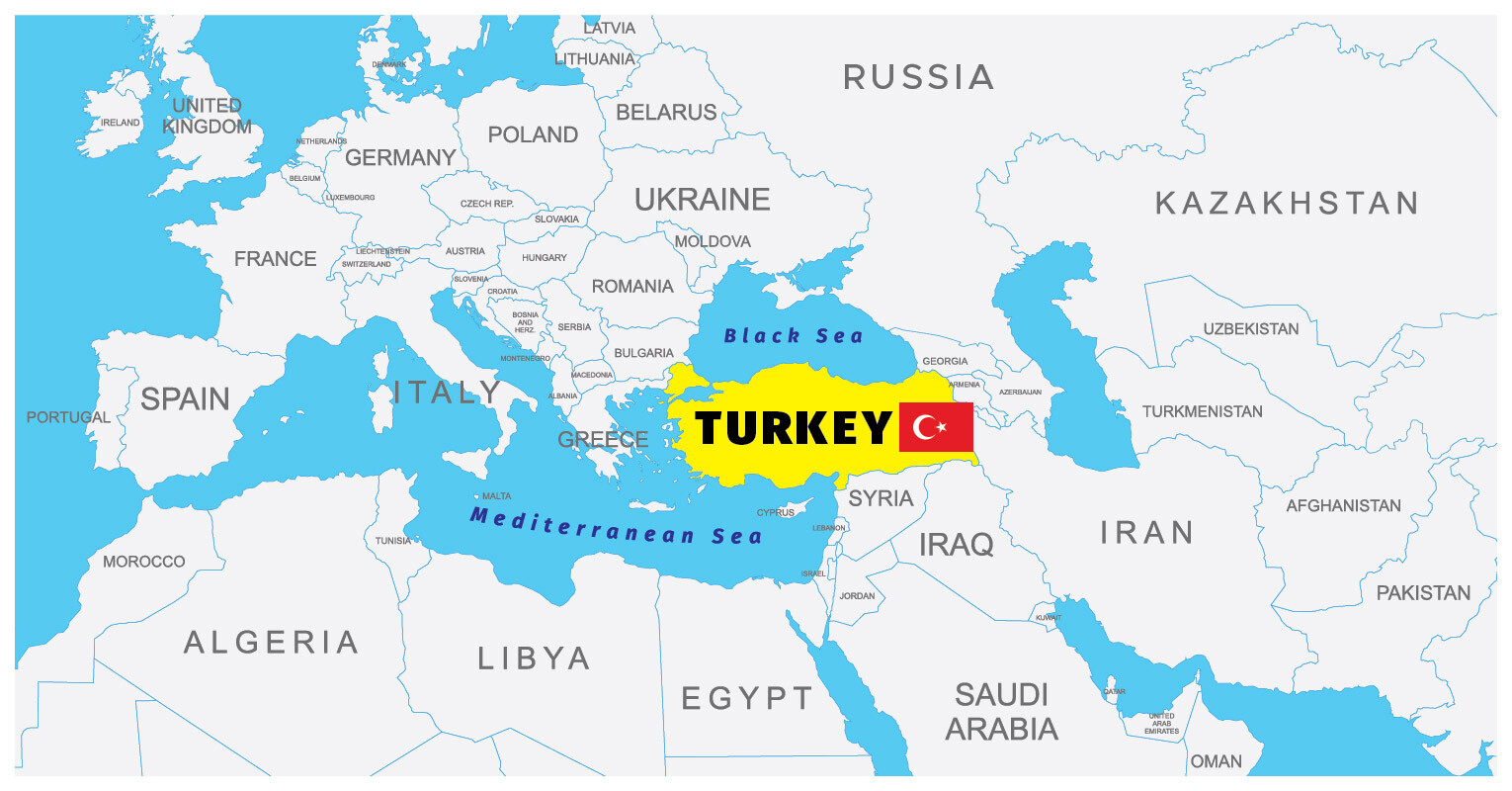 There is a lot of competition in Turkey in the field of logistics and freight forwarding. What are the strengths of Sintek Logistics?
Year by year, the competition is getting harder in Turkey. To stand out and even grow in the market within this competition, we have to stay one step ahead. Through our financial strength, we purchase and sell our services more efficiently and effectively. With this mentality, we provide our customers excellence of service, attention, and communication.
As Sintek Logistics, we cover all aspects of road/air/ocean freight for import and export, including FTL/LTL / FCL, LCL, but our main aspect is Project Cargo. Our distinctive feature which distinguishes us from our competitors is that through our main company, we have knowhow when it comes to the Oil&Gas, Energy, Cement Plants, and Production Plants sectors. Our experienced project team is supported by a group of engineers and heavy transportation/lifting experts, together with our own heavy lift transportation and lifting equipment.
Do you have experience in handling breakbulk or project cargoes? Could you share with us some examples of projects you have organised?
As Sintek Logistics, our main focus is industrial project cargoes. Therefore our services include:
Road and sea and/or multimodal transport solutions for project based and general cargoes and oversized/overweight cargoes on a worldwide basis
Full and part chartering globally
All types of lifting, skidding, jacking equipment rentals
Packing/Crating for break bulk cargoes
Route survey reports, engineering studies
Port/Jobsite supervisions by lifting/transportation specialists
Process management for industrial projects
Here are some pictures from previous projects.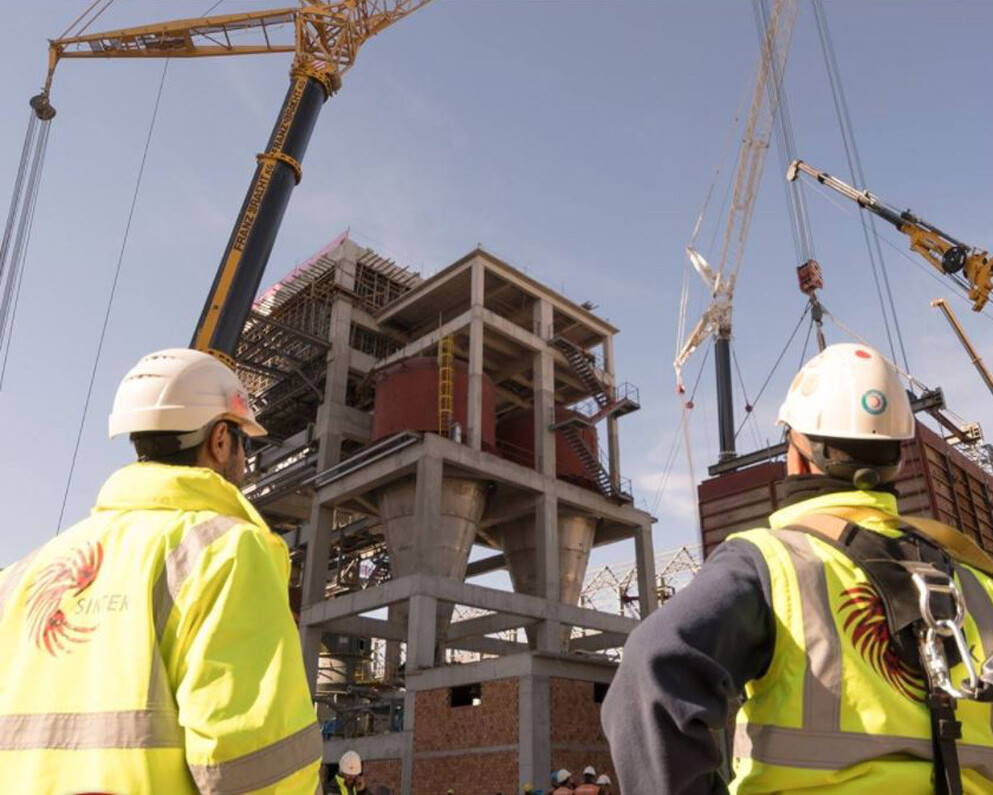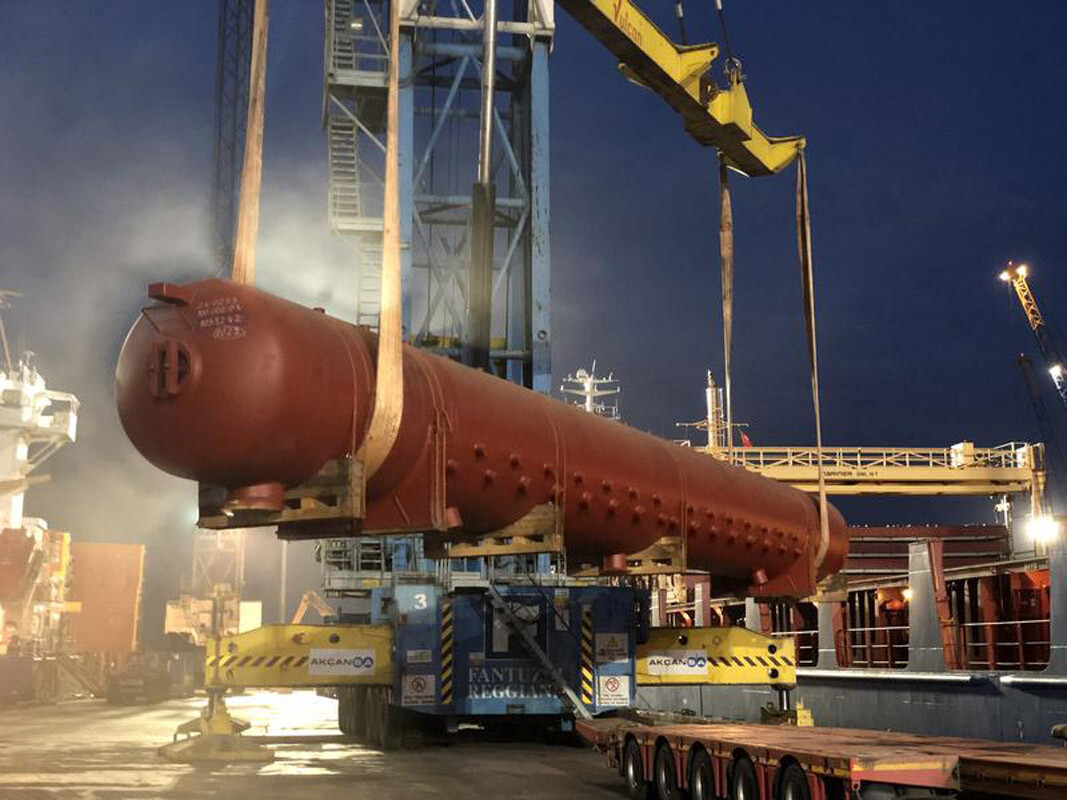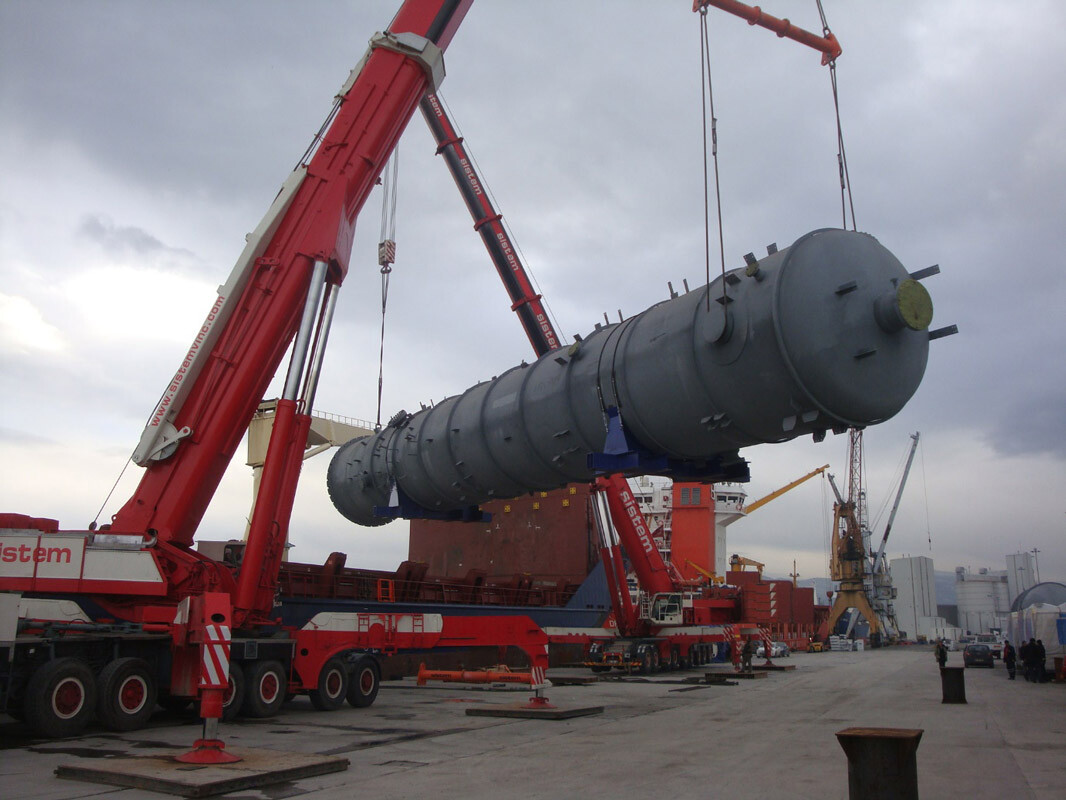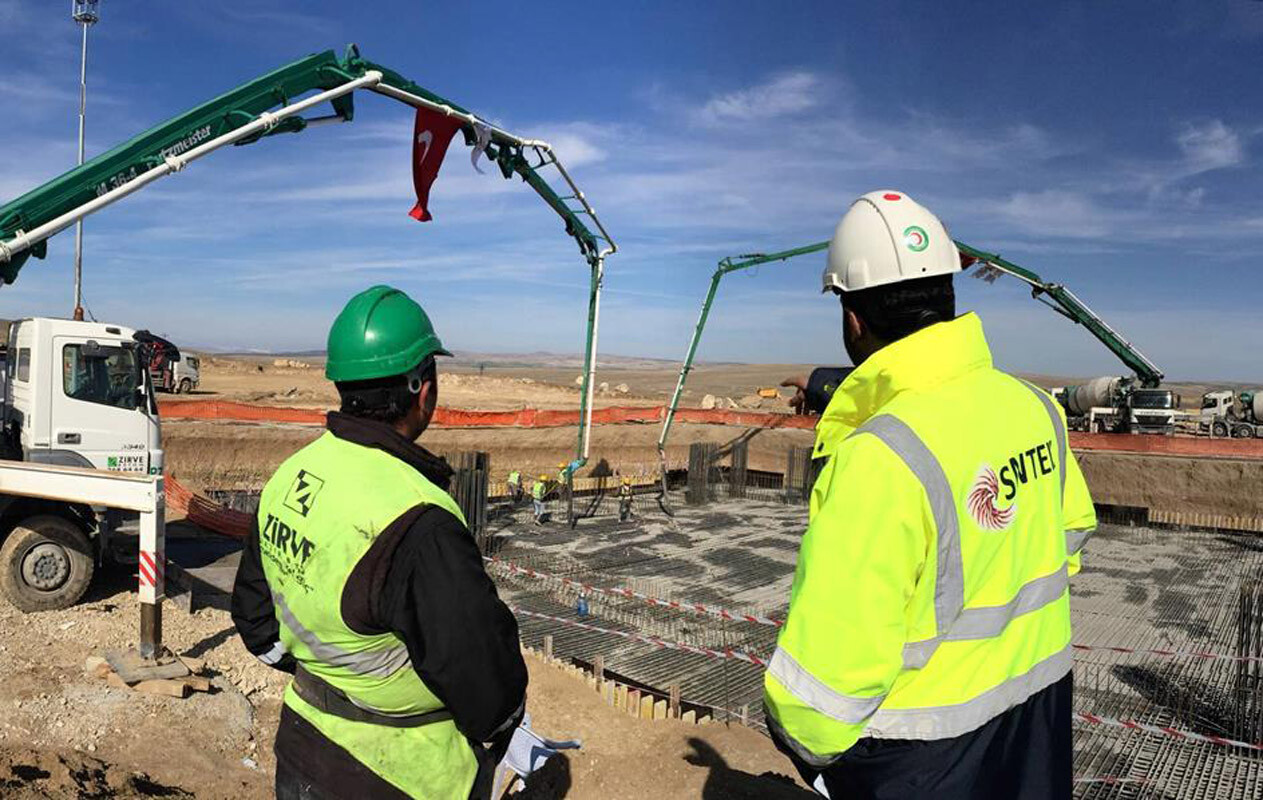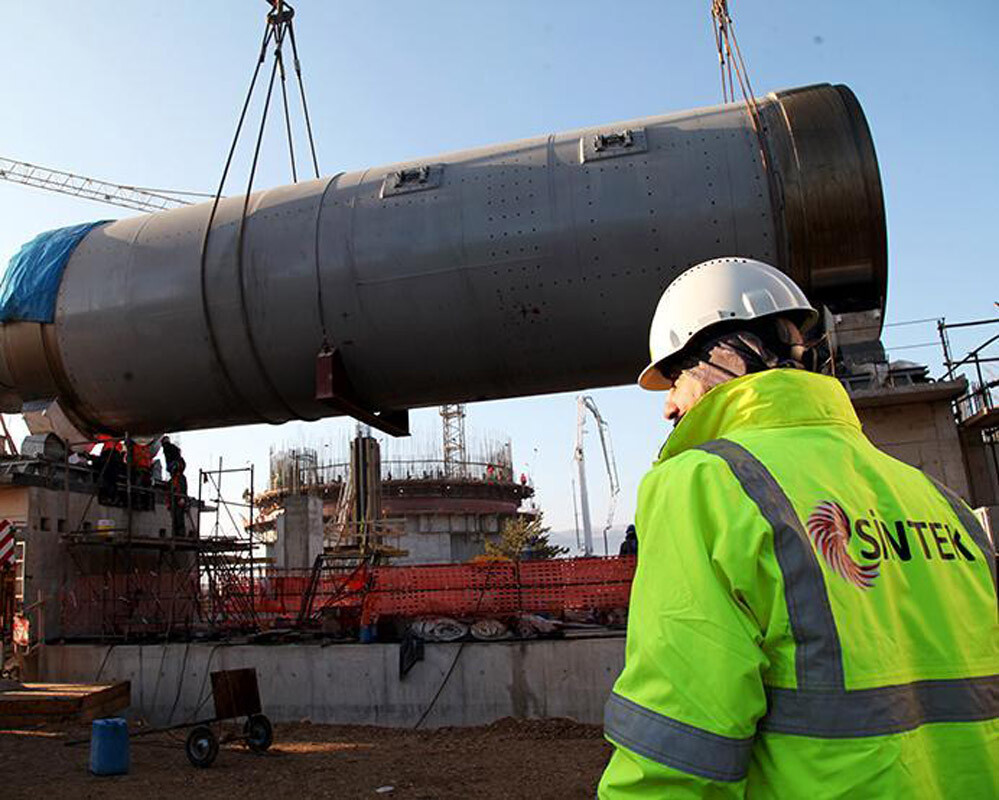 Elaborate a bit on the main ports of Turkey used for import and export, please. I also understand that Turkish ports can be used as transhipment points for places such as Iraq.
Below is a detailed map showing all Turkish Ports. As a summary for containers, the general ports are: Asyaport & Ambarli serving northern Marmara, Yilport, Evyap and DP World Yarımca serving eastern Marmara; Gemlik Port serves the southwestern Marmara; for the western sector the port is Izmir Aliaga; and the ports of Mersin and Iskenderun serve the southeastern part. The rest are used mostly for bulk cargoes.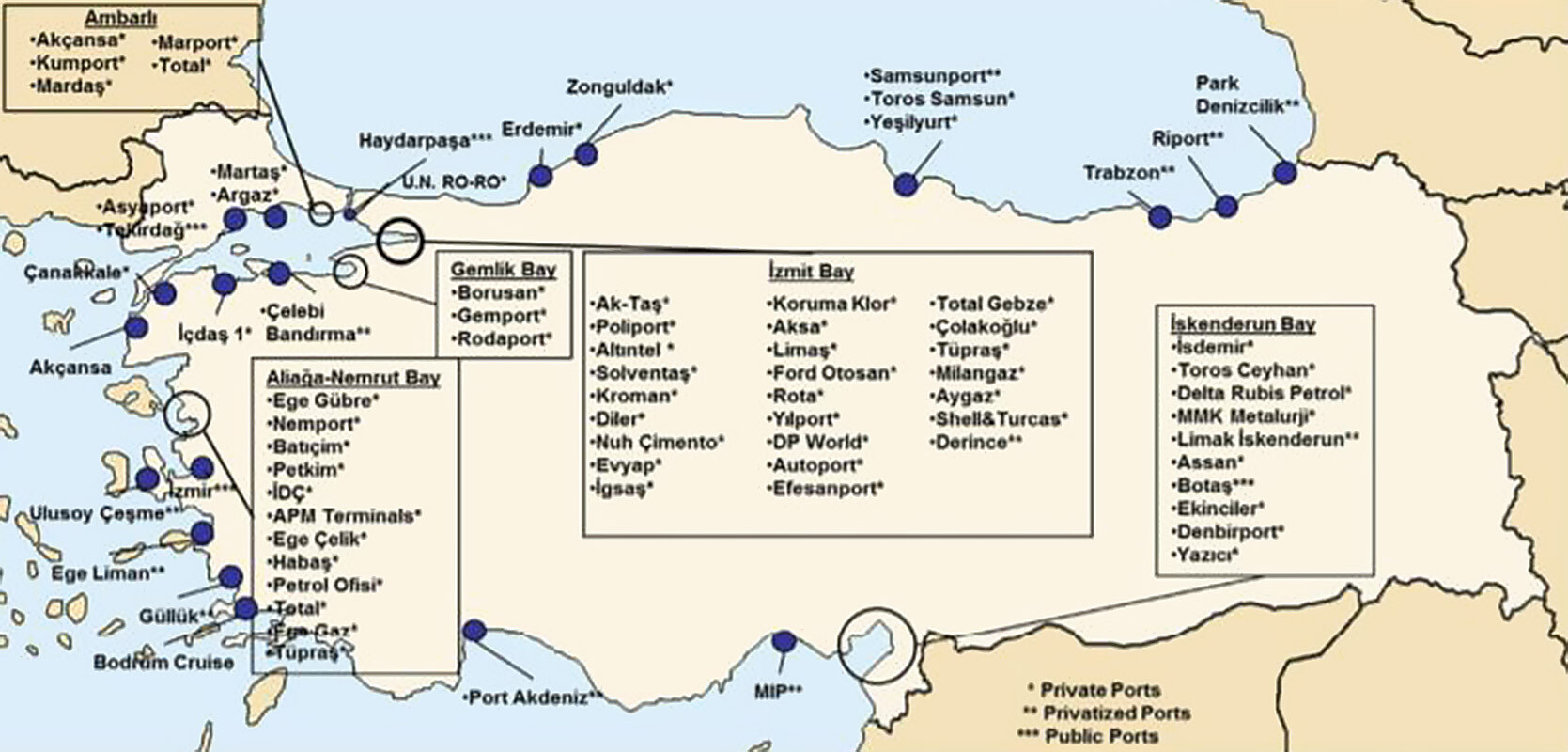 Ports are an important component of the intermodal transport chain, and those with rail connections are gateways not only to the Middle East such as Iraq, but also to the Caucasus and landlocked countries of Central Asia.
Turkey's transport system was long characterized as "conventional", but the trend towards the intermodal, door to door transport made modernization necessary. As a preliminary approach, multipurpose container berths were added to many ports. To meet future demand, Turkey has a target of developing new container terminals, supported by the rehabilitation of land transport systems including rail connectivity from Mersin Port to CIS countries.
Has the COVID-19 pandemic affected your business overall?
During the second quarter of the year, world economies — including Turkey — faced economic difficulties due to the measures to stem the COVID-19 pandemic, such as lockdowns and travel restrictions. Turkey's economy contracted -9.9% year-on-year in the second quarter of this year. Globally, it was around the same. In this situation, the volume of global trade in goods fell by 17.7% in May 2020 compared with the same month in 2019. The drop in the first five months of the year was widespread. It was inevitable that the shrinkage in these economies would affect the logistics sector. However, with certain measures, the recovery process started in the third quarter. We are already receiving more and more business orders on general cargo, but improvements in the project cargo situation will take more time as it needs stability for big investments. Many projects that we had already begun working on, even our main company's signed projects abroad, can't start as planned and have been postponed to 2021 due to COVID-19. Also, some of our customers met delays and incurred extra costs because countries had closed their borders.
What is in the pipeline for Sintek Logistics looking forward?
As the Sintek Group, we will continue our investments, especially in Africa and CIS countries Sintek Logistics will attach importance to its activities in these countries as well. One of our investment plans is opening warehouses in sub-Saharan African countries.
In our future plans, besides our project expertise, we also want to progress on airfreight and become a IATA agent with a IATA license.
Our target turnover on project logistics is 5 to 7 million US Dollars in 2021 and 3 Million US Dollars for general cargo.
If our readers would like to contact you, what would be the best way for them to do that?
The best way to contact me is by email m.eren@sinteklogistics.com or cell phone +90 535 020 11 46
Our group email for general rate requests : project@sinteklogistics.com
For more information please visit: https://sinteklogistics.com/en/