Interview with
Mr. Mark Rimmer
Divisional Director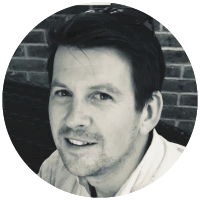 First of all, Mark, please tell our readers about your background and how you ended up as a director at Easyfairs.
Well honestly, I kind of fell into events after University (and a spot of travelling) with my career starting as a sales exec, selling exhibition space for the UK's national graduate recruitment exhibition. That was for a smaller organiser, but since then, I've worked for some of the largest global organisers across a range of events and markets. Easyfairs was a natural next step for me, and when the Divisional Director position came along, I jumped at the chance to launch events again and join an SLT within a top 20, global organiser!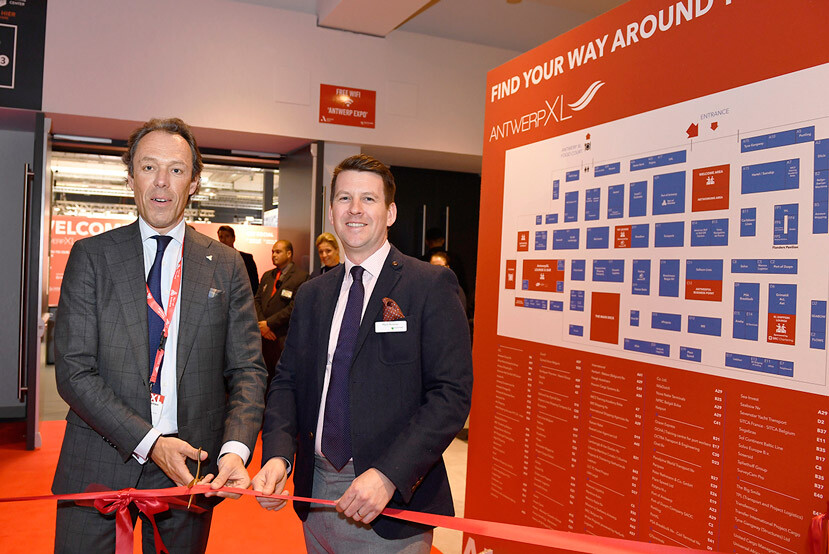 Our readers are mainly into shipping and project cargo movements. I understand that you are in charge of the Antwerp XL Expo. Tell us about the history of Antwerp as a breakbulk expo venue, the establishment of Antwerp XL which happened not too long ago, and finally elaborate on the situation regarding expos in these COVID-19 times?
For sure. One of the main reasons I joined Easyfairs was to launch AntwerpXL. Having managed the Breakbulk series of events for ITE (now Hyve), I was already immersed in the world of breakbulk, and at the time, the Breakbulk Europe event had run at Antwerp Expo for over a decade (with the city & port being synonymous with breakbulk cargo). I think everyone expected the event to return to Antwerp after Antwerp Expo had undergone it's renovation work, so it was a surprise that ITE decided not to come back. That decision left a huge hole, and now with a fantastically refurbished venue, it was natural that that hole be filled with a fresh, new, niche-specialised event!
As for running events under Covid… well, saying it's been difficult would be an understatement, but it's been hard for everyone right?! AntwerpXL is run out of our UK & global office in London,and I don't think I'm speaking out of turn to say that the UK government has definitely left us wanting and waiting as a people and as an industry. That said, I'm incredibly proud of Sophie and the wider team who have continued to try to connect and support our industry at an incredibly difficult time.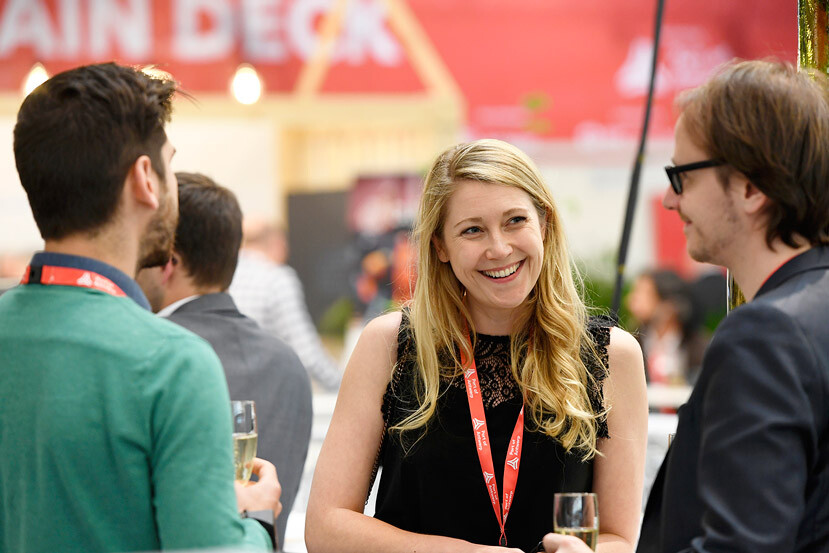 What is the role of Easyfairs? What do you do to promote the Antwerp XL, and what tools are traditionally at your disposal to generate attention for it?
Easyfairs is all about looking to the future and through our events and other platforms, giving attendees a window to that future… It hasn't been a normal year of promotion to say the least. We've unfortunately had to move AntwerpXL a couple of times due to the pandemic, so I look forward to a more 'normal' promotion campaign! During these times though, we've adapted well and collaborated with the industry to put on an interesting series of webinars and even an innovative digital event in THE FESTIVAL OF BREAKBULK.
Easyfairs holds a huge amount of data within Transport & Logistics, so this definitely helps when running/ launching events, but we also partner and work with all key industry associations, networks, and media. Most importantly, we always look to work with our exhibitors as closely as possible to deliver the right attendees.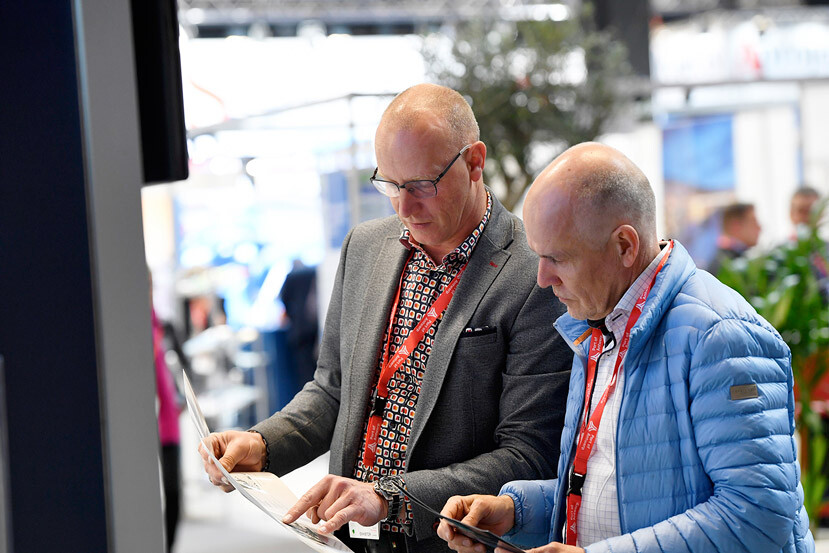 London, in particular I believe, has a wide range of "expo organisers". What makes Easyfairs stand out? Is it "easy" to deal with you?
Well frankly yes! We're incredibly easy to deal with! From our 'all-in' exhibiting packages to our 'Easy-Go' digital badge technology, we try to 'Easyfy' the exhibiting & visiting experience as much as possible. Also, one of the things I've noticed from working within other large organisers is they can be rather 'face-less', even rolling out temp agencies to interact with customers at their own events! I and Easyfairs believe in the opposite—we pride ourselves on being close to our markets, understanding the dynamics behind them, and most importantly, having top level people who work & operate within them. We want to really get to know our exhibitors and visitors on as personal a level as possible—Friends & Family is a term we regularly use.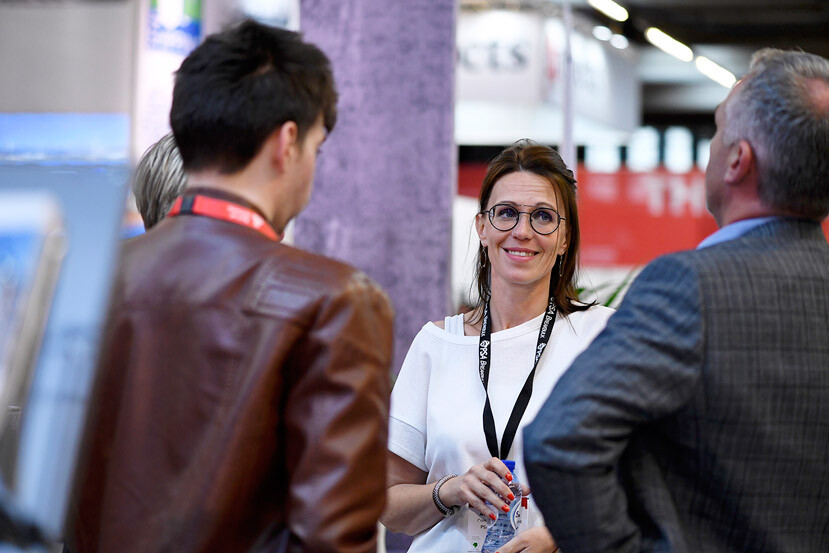 What events, both physical and on-line, do you have in the pipeline going forward?
Of course, we've spent a huge amount of time exploring on-line platforms & how our hybrid events will now evolve. The FESTIVAL OF BREAKBULK was a bit of a 'moon landing' not only for the breakbulk sector but also for us as an organiser. The Festival provided the market with a unique, digital meetings platform, allowing exhibitors and visitors to come together and meet virtually at a time when no-one is meeting en masse. It created a feeling of coming together (albeit virtually), which I know everyone has missed!
What is clear to me is that everyone is not only totally fed up with the economic state, but also the current normal and the isolation that comes with it. We're desperate for the day that we can all move freely again for work and play. I'm happy to say Easyfairs is already set up and prepped to run events as safely as humanly possible. We are committed to our self-issued, 'safest place to meet' commitment. Readers can find more info about our onsite commitment to safety, cleaning & hygiene @ www.AntwerpXL.com/safety-guidelines.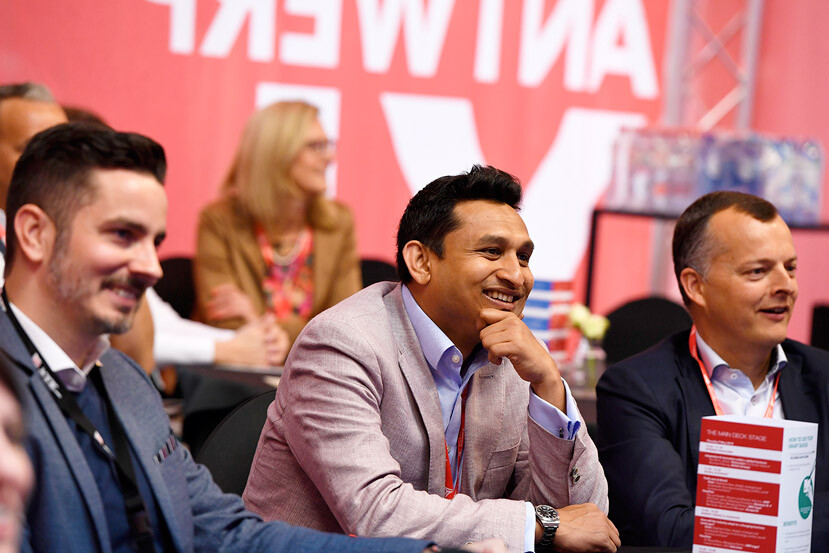 Would you be able to share a link with our readers to seminars that you have held already and that are publicly available for our readers to watch and listen to?
Of course! Everything from our summer webinar series & the FESTIVAL OF BREAKBULK is available through the 'XL Portal' online @ www.AntwerpXL.com/XL-portal
What is the best way for our readers to get in touch with you?
www.AntwerpXL.com/practical-info/contact/, and please contact the AXL Event Manager Sophie.McKimm@easyfairs.com +44 (0)20 3196 4356 for further information
Thank you & hope everyone is keeping healthy & well at this time.