Interview with
Mr. Kotaro Ichikawa
General Manager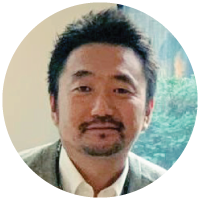 First of all, could you tell us a little about the history of NYK Bulk & Project and in particular, about your project division—when it was started originally.
Our company (as HINODE KISEN, formerly) started a project/conventional shipping business in 1912. After 90 years experience in this industry, the company joined NYK Group and changed the company name to "NYK-HINODE LINE" in 2002. Subsequently, the company was merged with "NYK GLOBAL BULK (NGB)" in 2013 and renamed to "NYK BULK & PROJECTS CARRIERS LTD". Now, we own & operate about 40 MPP vessels + 2 deck carriers in our project division.
Do you have regular liner or semiliner services? What trade lanes would you say are of main interest to you and that you cover currently?
Yes, we have "semiliner" services to SE Asia, India, Middle East, WC South US, North US & Europe, starting the transportation from the Far East / SE Asia. Thereafter, we take the return cargo to SE Asia/Far East on a spot-by-spot basis (or sometimes COA cargo), in order to maintain the semiliner service. Apart from that, we're offering tramper service as well, depending on clients' requests.
Could you elaborate a little on your office set up? By that I mean whom to approach if someone is: sitting in The Americas, China & SE Asia, India, Middle East, Europe, Africa for rates?
We have several offices around the world. If someone is sitting in The Americas, it would be our Houston office. China & SE Asia is covered by our China, Singapore & Jakarta office. India and the Middle East are handled by our Singapore office. Our Antwerp office deals with Europe. Africa is also covered by our Antwerp office, but only for tramper service.
Each global office mainly takes care of semiliner & spot project business and the headquarters in Tokyo handles long-term projects. However, any global office may be a window for spot & long-term projects. Please feel free to contact any global office at your convenience.
Do project cargoes going via RORO also belong to your division or is that a different division altogether?
No, car carrier businesses are handled by NYK LINE RORO TEAM. NYK BULK & PROJECTS CARRIERS LTD. takes care of Project/Steel/Drybulk businesses with MPP/Heavy lifter/Deck carrier/Small & Handymax bulker.
Could you tell our readers about some of the major projects that you have undertaken in recent years?
Frankly speaking, the number of projects itself is recently decreasing. During the past 2-3 years, the major projects that we have undertaken are mainly "Power plant projects in Asia / India / Middle East" & "On & offshore windmill projects in Asia". In past days, we used to be engaged in many refinery & LNG projects and have a lot of experience in this area.
Do you deal mainly with project freight forwarders or shippers directly or is it a mixed bag?
We deal with both project freight forwarders & direct shippers.
The ships you have in the project fleet, are they generally owned or chartered in, and what would be your typical lifting capacity with own gear?
It's generally our own fleet. Our typical lifting capacity is 100tons (maximum 450tons).
Type
No. of Vsl
DWT (mt)
Lifting Capacity
Deck Carrier
2
19,815
RoRo
Heavy Lift Carrier
1
9,433
450tons
Heavy Lift Carrier (Delivered in 2021/22)
2
12,470
800tons
MPP Vessel (30k)
4
30,000
200tons
MPP Vessel (20k)
4
20,000
300tons
4
20,000
100tons
MPP Vessel (14k)
14
14,000
100tons
MPP Vessel (12-14K)
7
12,000 – 14,000
60- 80tons
Semi-Container Ro/Ro Vessel
4
18,000
80tons
42
Has the COVID-19 crisis affected your business?
Yes, surely. There were not only commercial issues, but physical problems like crew changes, port closures, changes of working style for employees, etc. However, about 1 year has passed after we faced the difficulties, and now, we have almost adjusted to the situation. We expect the market situation to also recover little by little.
How do you view the coming years (2021-2022) for the project cargo segment?
"1st half of 2021" might be still tough, but we believe "2nd half of 2021 onward" is getting better. We also understand some studies of suspended projects are being resumed. At our end, we are maintaining the same scale of our fleet, even after a very tough market situation during the past several years. Moreover, our new heavy lifters (800 ton lifting capacity), super eco ships meeting the IMO EEDI Phase 3 requirement for reducing GHG emissions will be also delivered in 2021/2022 as scheduled (1st ship: MV KATORI, 2nd ship: MV KIFUNE).
How would it be best for our readers to reach you?
http://www.nbpc.co.jp/global_offices.html or you can get in touch with me via; kotaro.ichikawa@nykgroup.com