Interview with
Mr. Janko Wille
President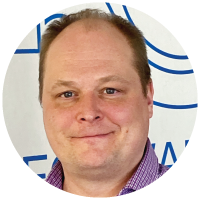 First off, Janko when did you start the company Allround, and tell us why Cleveland for those who are not familiar with its location in the US Midwest?
As a German native, I started my career in the US in 2010 when I was sent over to run the newly-acquired US branch for a mid-sized German freight forwarder. I had taken the position in Cleveland, Ohio and put down roots after a few years in the Midwest. Allround Forwarding Co. in New York City was my customer at the time, and after a management change at my current position, Allround's owner, Hatto Dachgruber offered me an opportunity to jump ships and join the Allround team. So, I decided to move to the Big Apple, but whenever my wife and I came back to the Midwest for work or visiting friends, it felt like coming home again. Ultimately, we decided to move back to Ohio where I had opened the Cleveland office for Allround in the meanwhile. For sure not a hotspot to be honest, but here is where I got my first impressions of the United States and the place I now call home.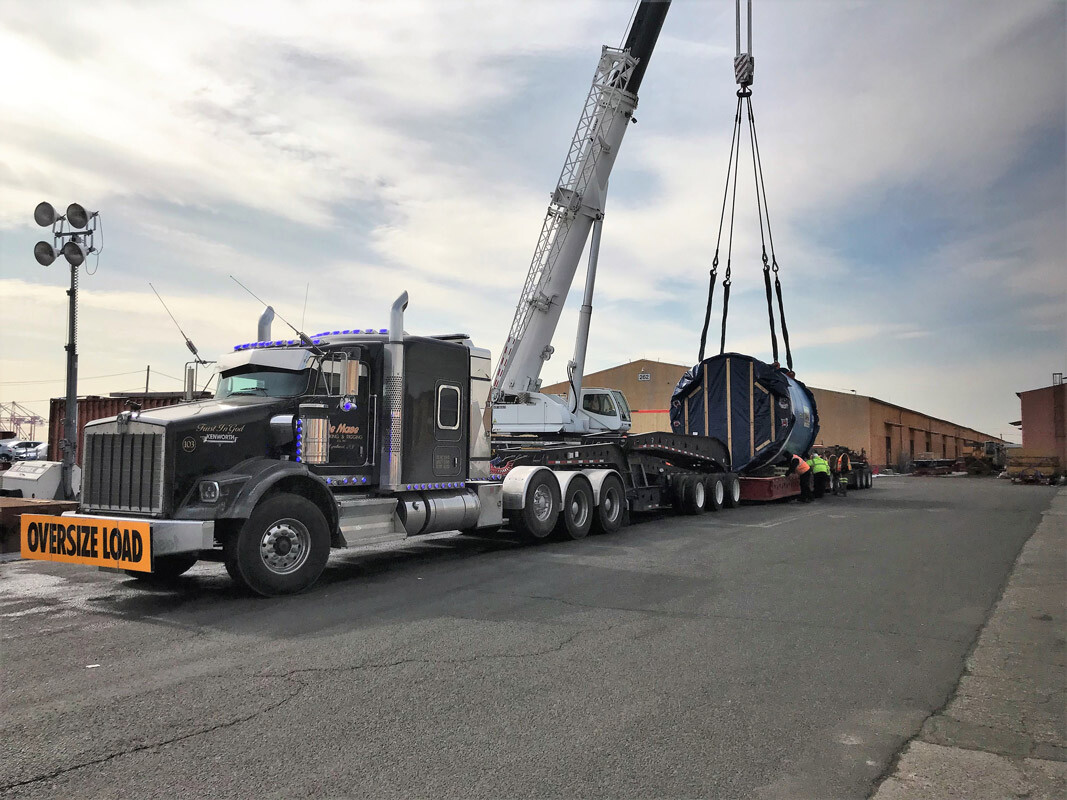 Who are the owners, and what business are you mainly involved in logistics-wise?
Our Cleveland office is owned by myself and operating completely independently. However, we still bundle strengths with Allround New York and support each other as if we were one unit. Our core business is traditional freight forwarding with a focus on air and ocean freight to/from Europe and the Far East. It started fairly small, but after a few years in business, we were able to add more and more to the portfolio. Today, we offer the full range of logistics services such as nationwide customs clearance, warehousing, and because of an increasing involvement in the high and heavy field, we have decided to join a new network – Cross Ocean!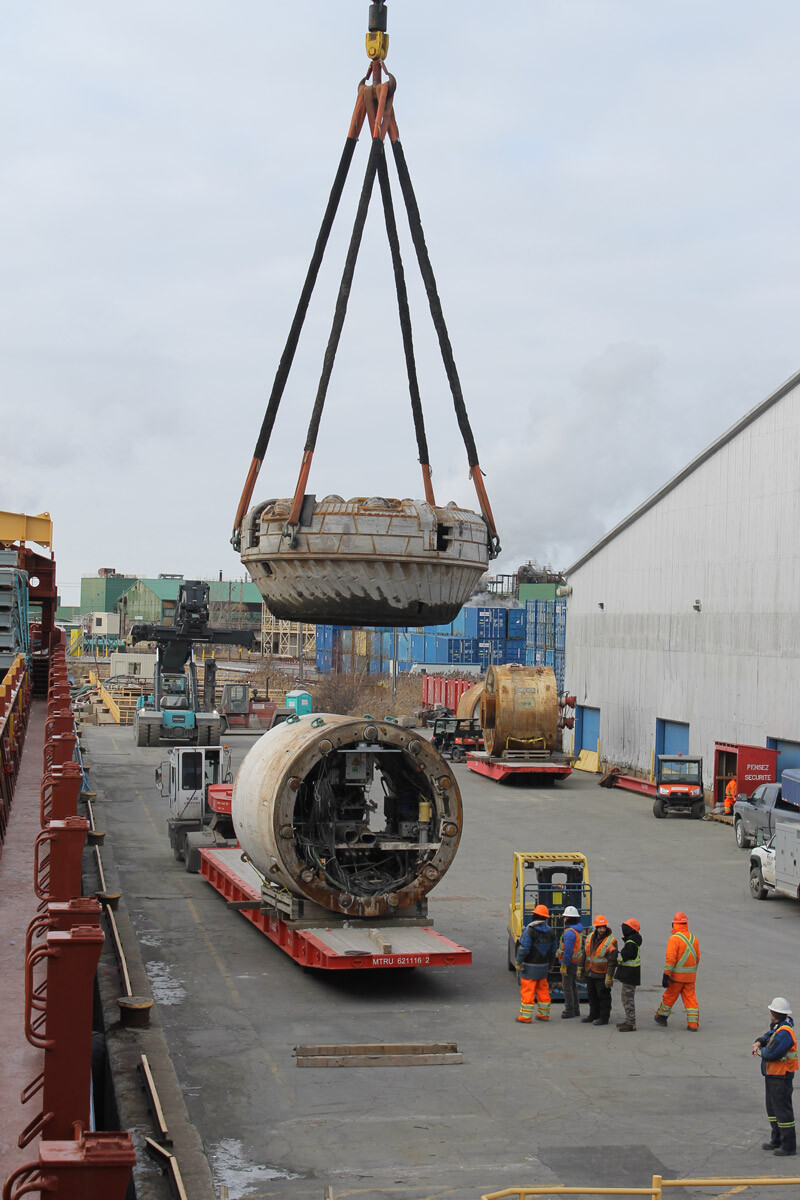 What ports would you suggest our readers consider if they have cargo to/from the Midwest Area and overseas? Can you list some of them that come to mind, perhaps also by adding a few words about the pros and cons for each?
Being so close to the Great Lakes would trigger the idea that ports like Cleveland would be our first choice, but as much as we would love to support our partners locally, we only utilize them for a fraction of our business. The Lakes are not easily accessible for every trade lane, and the only time we really do have to go that route is because size or weight for a single piece would not allow us to travel longer distances if brought in via an East Coast port for example.
Personally, I prefer the port of Baltimore. It is a regular call for many RORO carriers, and since it is only a five hour drive from Cleveland, it offers the opportunity to be on location in case of loading surveys or simply to be on site when an interesting shipment arrives from overseas. In fact, we take advantage of that quite often to protect our own interests and that of our agents which probably brings us to the cons right away.
Surprisingly, it's typically not the superloads which create major headaches. Most players involved here do know their roles and responsibilities precisely, and for the most part, things go smoothly. We see the challenges in shipments with regular legal-sized crates which arrive in larger piece counts. Way too often did we plan trailers to be maxed out and minimize the need for extra truck loads when crates then got misplaced at the terminal or loading personnel simply did not follow our instructions. Of course, nobody assumes responsibility when all scheduled trucks were loaded, and you still have some pieces left behind.
Thus, we made it mandatory for ourselves to be present at the port when such shipments come in. The fix to this is sometimes a simple can of spray paint to clearly mark each piece or ensure the trucks get loaded exactly as planned on paper before. Yet, someone (one of us) has to be on hand to carry it out. This not only saves us and our partners thousands at times but also gets us in direct physical contact with the goods we otherwise only handle virtually on our computers.
The Midwest is a large region though. We service the area also from other ports like New York, Norfolk, Charleston or even Gulf ports.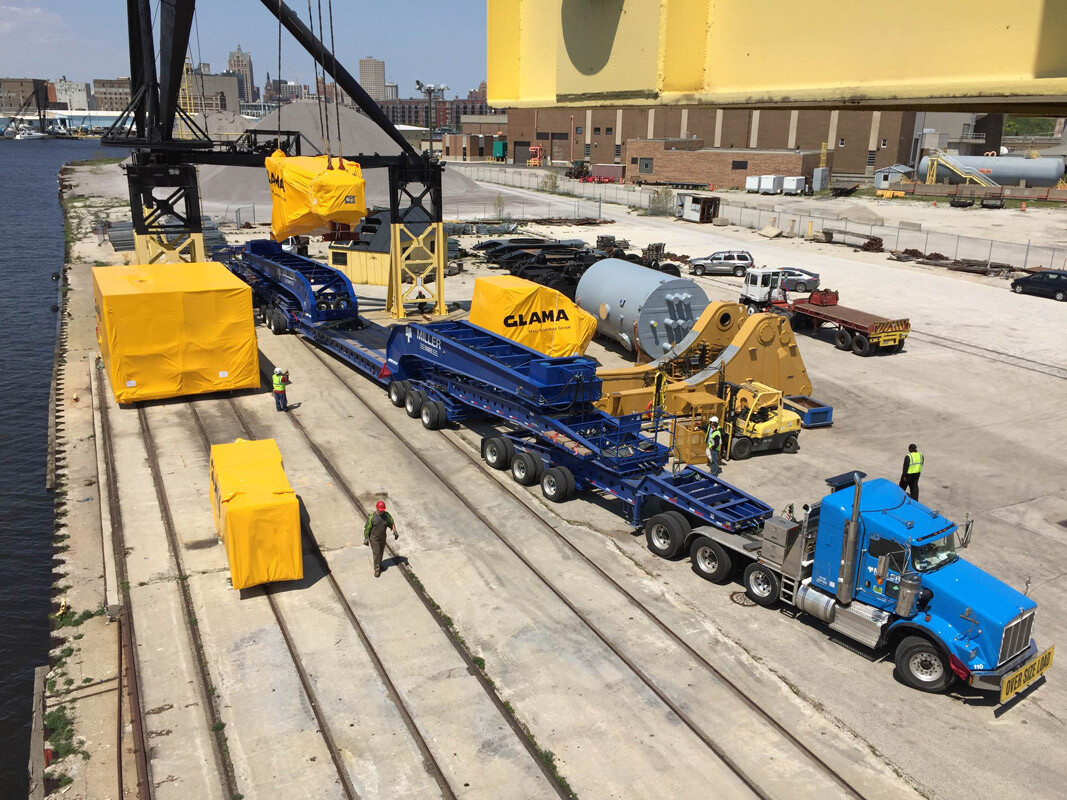 Do you have experience in handling project cargoes? Could you tell our readers something about some of the projects you have handled?
A few weeks after our office started in 2015, we had an opportunity to handle some forging machinery as a very first project shipment. With a couple of pieces ranging from 80 to 120 tons, it took our capability to the test. We were eager to ramp up the business and quoted aggressively which led to being awarded with a nearly half million dollar door-to-door shipment. In collaboration with a great partner in Europe, we managed to optimize the route and minimize costs by bringing the cargo into Milwaukee—as close as possible to its final destination near Chicago. It was a great success as we exactly met the estimated delivery timeline without any hiccups in transit. This fueled the interest in handling more project cargoes.
We have also partnered with some great fellow Cross Ocean members like the Transport Overseas Group in Germany or LS Cargo China for a number of years now. We have handled numerous shipments for the tunneling and automotive industry with them and recently even got involved in a few very interesting military projects.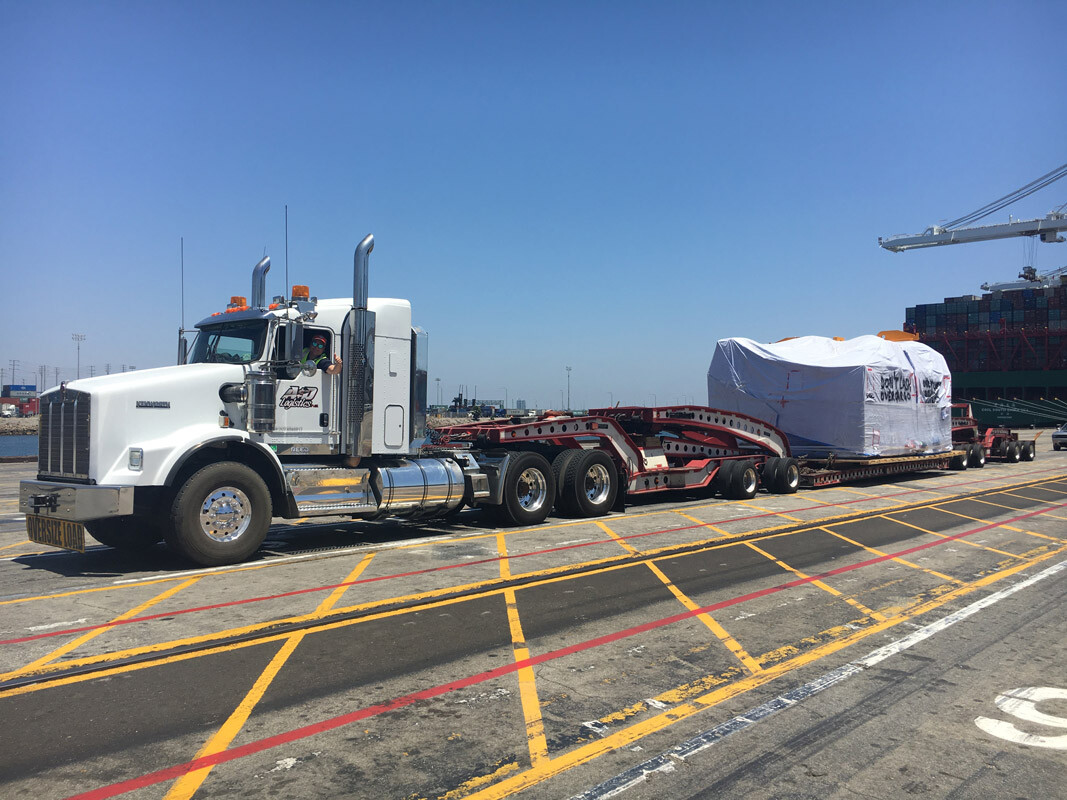 The US is a huge market. How about customs clearance. Does that always take place at entry/exit ports or can it also be done at inland points? Tell our readers more please.
Customs clearance became huge for us. At first, we had a need to clear our local shipments coming into Ohio, and with a licensed customs broker already on the team, it just made sense to apply for a local permit which was quickly granted. That local permit allowed us to clear customs within the port district of Cleveland. So yes, customs clearance at inland locations is very common and even recommended to expedite the cargo flow from seaports.
When Allround then joined another network to increase its business activity in the general cargo field, it quickly triggered the need for a national permit. Today, we can clear customs at any US port of entry which includes seaports as well as inland rail ramps. Unlike many of our global player competitors, Allround always clears cargo prior to arrival at its destination port or ramp. This allows us to identify and fix issues with paperwork before a problem with that paperwork could lead to delays and, subsequently, to increased costs for our customers or agents.
We have taken over business from DHL, Schenker, K+N, etc. just because we were able to make clearances hassle-free for some of our customers who dealt with the big guys before. Another interesting aspect is the ability to support our agents to win new DDP business. Customs clearance is a pure service for the most part without much cost attached to it. Therefore, we and our agents can use it as a bargaining tool to win a new client's business.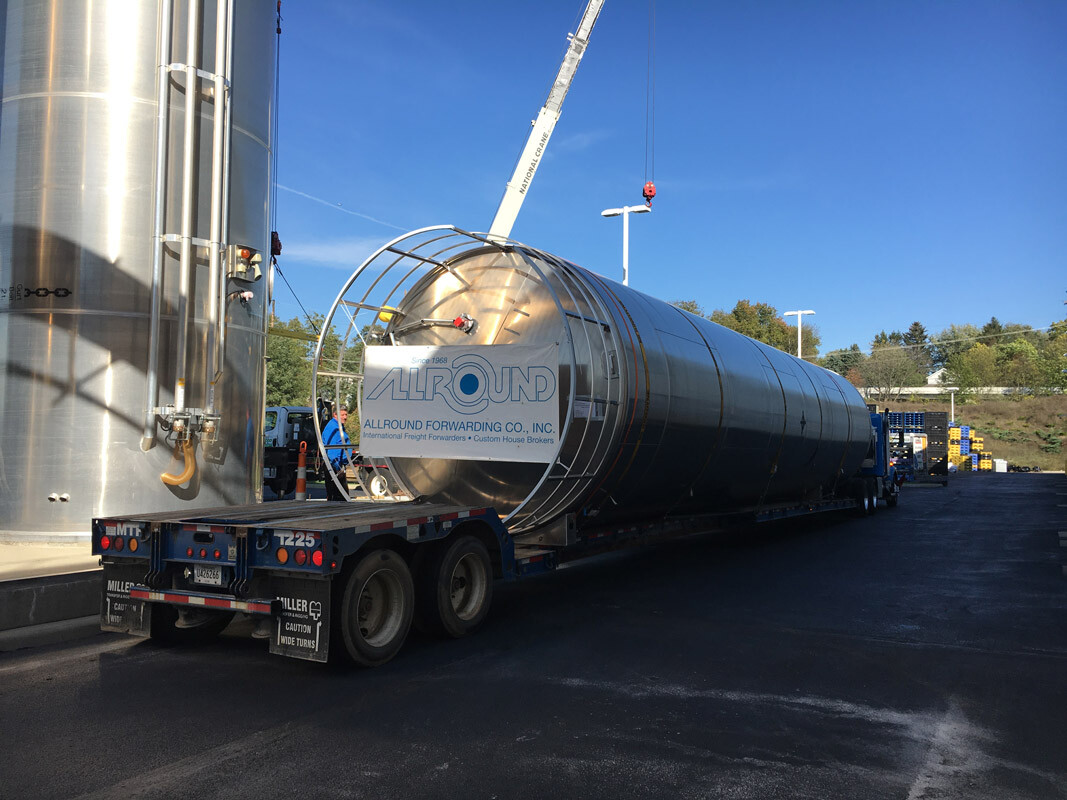 Do you currently belong to any international networks in order to conduct your global business?
Yes, we are also part of the WCA network for our general cargo shipments which is still the majority of our business. We are firm believers in "people's business", and deem it as absolutely necessary to meet business partners face-to-face. Logistics networks offer that opportunity, and therefore, we hope to become a recognized partner for fellow Cross Ocean members as well.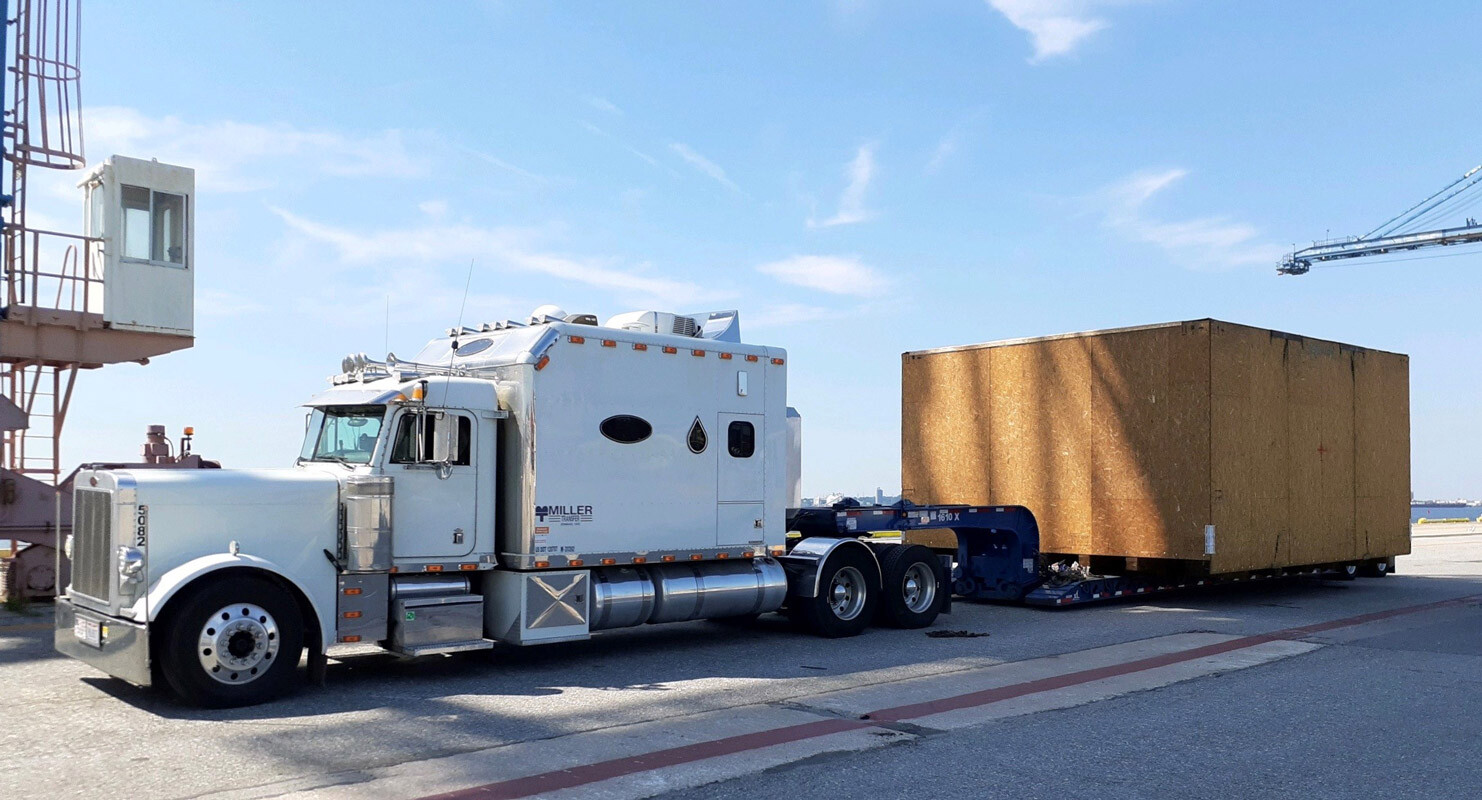 What is your own background in shipping and logistics leading up to your current position?
Shipping and logistics always played a major role in my life. It started in High School when I worked for a small trucking and warehousing company in Germany. For the most part, I got poorly paid, but for some reason, I also enjoyed it.
As soon as I had my driver's license, they "promoted" me to a driver for long and short distance deliveries in a Sprinter van. From that point on, I was hooked on transportation and logistics. Same poor payment, but the idea that literally everything we need in our daily lives had to be moved by someone from one place to another was very intriguing.
At one point, I had to make a decision about what to do after school, and I decided to start an apprenticeship with Danzas (nowadays DHL Global Forwarding). It was an interesting time, and in retrospect, I was very lucky to find an employer that enabled me to get insight into the many facets of logistics. I had a chance to learn basics in airfreight, ocean freight, import, export, controlling and yes…even sweeping a 4000 square meter warehouse for three months taught me to treat the many different people in our industry from a truck driver to a CEO with the respect they deserve as human beings.
After completion of my three-year training, I decided to study "international logistics management" for another three years besides working in export operations at DHL. As time went by, I was looking for new opportunities, and after being in sales for two years at another company I decided to take over their US office which brings us back to the first question of this interview.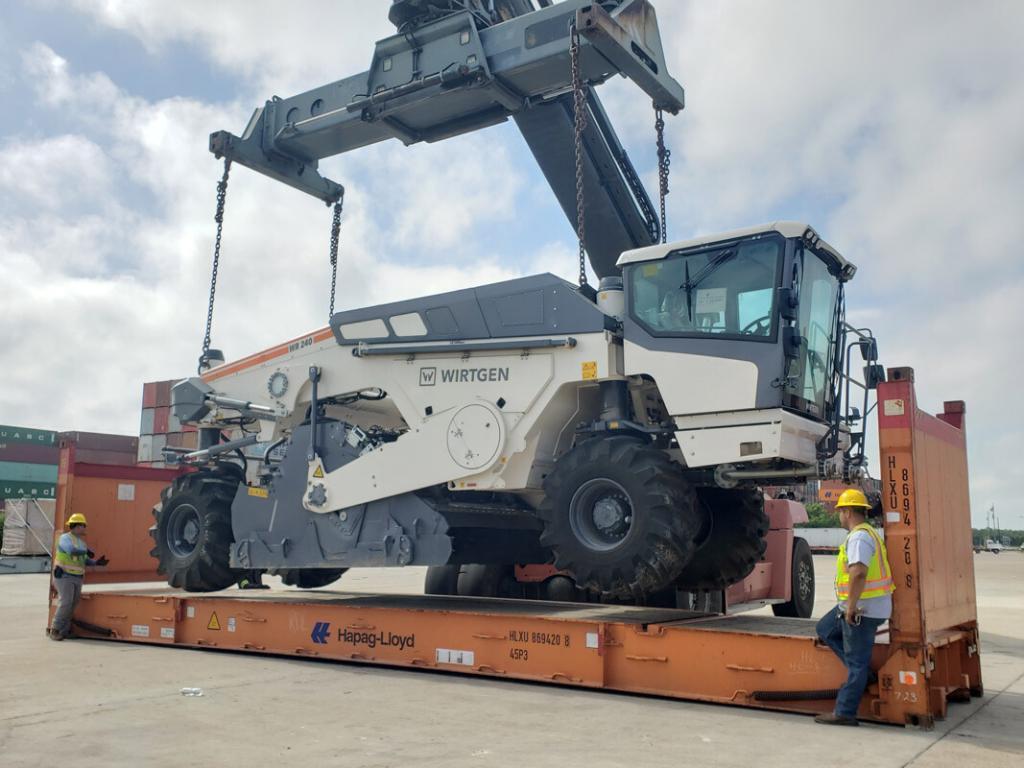 Please tell our readers how best to get in touch with you?
I prefer to be reached via email: janko@allroundusa.com
Or via WhatsApp at +1-718-708-2115
Of course, I never mind a nice conversation over the phone either, but dealing with different time zones does not always allow that.