Week #20 | 19th May 2022
Dear Readers,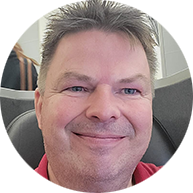 It is Thursday the 19th of May and I am writing to you from the houseboat hotel here in Rotterdam where I have been staying since the 15th.
The first shall we say big breakbulk expo event is finishing today and I have done my best to be an integral part of it.  The event is being held at Ahoy Expo Centre in Rotterdam and has certainly has been a success. It is great to see the happy smiling faces again in a "finally out of COVID shadows and meeting again" style. It was a sight to behold.  One visitor remarked to me that all the shipping people present were like a flock of cows finally let out to graze after months of incarceration and that was a very apt and correct statement. On the 16th I chaired the clcprojects.com and cross-ocean.com joint network meeting.
We topped off the day with a fantastic harbour tour in the great Port of Rotterdam (see pictures here) organized by one of our members in Holland named Oudkerk B.V.
On the 17th I gave a speech at the Martin Bencher Group management meeting, telling my story from the past that included a 15 year stint as co-founder of the group, and after lunch went on another VIP harbour tour with selected guests  (see here).
That same evening I joined a party organized by the renowned breakbulk carrier United Heavylift, and the next day, the 18th which was yesterday, I finally went to the breakbulk expo.  As mentioned, there were a ton of people, lots of exhibitors and a packed schedule with meetings, talk, more talk and thus lots of cheers too, with subsequent use of headache tablets – one seems to forget that age is a problem when coming to wining and dining, I'm sure you all know what I mean.  When you are in the mood and on a roll it is difficult to say no and at least for me that is certainly my weakness.  It is a bit similar to my passion for sports especially Ritter Sports ? just can't stop in time. 
It was fantastic to be out and about again and to see successful and hardworking shipping people doing what they do best and although many were lamenting about the space crunch, jam-packed ships and what not, there was certainly nobody showing that famine was in sight and they couldn't make ends meet.  Having said that, there is certainly an upheaval in the shipping industry and without the ability to forecast anything it will cast a shadow over our daily lives, so overall conclusion on a personal level is to hold on tight for the moment and weather the storm that I believe is brewing in particular with rising interest rates, food supply problems, war, politics, dumb and selfish politicians (although the latter is nothing new).  My evening was spent being invited to both the C. Steinweg cocktail party and then the Tschudi Logistics lighthouse boat party so, as they saying goes, no rest for the wicked!
This conference was fantastic for me in many ways as people came up to me and said, "Hi Bo, so YOU are the guy doing Project Cargo Weekly?  It's the only thing I read and I am waiting for it every Thursday…." Even when I was at the subway yesterday (no Ubers were available due to excessive demand) a guy from a major shipper of oil & gas equipment came up to say hello. I felt almost like I was a sales man again – but yes, certainly happy to know that PCW is popular and that it's a must read publication.  We will continue to avoid turning it into a marketing stunt filled with ads and of course, although there really is NO free lunch, I think PCW will continue to only allow a maximum of four ads per newsletter.  So book your space now….?.
I also want to echo a sentiment that has been lingering my mind for some time now and that is the support I got from the home front aka wife who has a logistics background and who understands the need for networking and traveling. I have been drawing quite some cheques on her patience over the past few months with trips to Australia, USA and now Rotterdam.   So here is a hug and a kiss to you and I am sure I speak for many other shipping people who know that without a solid better-half waiting or supporting at home we wouldn't be able to do what we love most.  I have been married a few times and with kids on 3 continents I suppose that finding rest has been a problem for some years, although I am well on my way now with my 60th birthday closing fast. On that day I shall officially retire from the day to day networking and I will focus on supporting the other half in her career and my younger children whereof one has an autism diagnosis which means support is needed to a great extent and I need to do my part.   I will focus on this newsletter as I have done now but next year I may amend the newsletter to "Project Cargo Fortnightly" instead of weekly to attain the goal of more attention at home.  But the jury is still out and hopefully it's not a hung jury…
I will leave you in peace now without interviews for this week because I am running a tight ship and I hereby remind you again about the houseboat I was staying at in downtown Rotterdam. It was a pleasure compared to a boring hotel room, do consider this for your future stays in Rotterdam – plenty of space, you can sit on deck and enjoy a glass of wine with a view and no one bothers you. View a few photos of the houseboat here. I will do an interview with the owner of the houseboat and publish next week!
Finally, I just wish to share a happy moment with you all. This nice Panamanian lady representing my network there had her nails done with the logo of her company called Nakama Worldwide Solutions.  Amazing, stylish, fresh and an incredible moment in a positive spirit in otherwise quite bleak times for many.
Take care all and until next week, I remain…
Yours sincerely,
Bo H. Drewsen
bo.drewsen@projectcargo-weekly.com
United Heavy Lift – Two Additional F900x Eco-Lifter Newbuildings Ordered
Editor's Note:
UHL continues their newbuilding spree of big deck project cargo vessels in a very lucrative market!
United Heavy Lift (UHL) has ordered two additional Eco-Lifter newbuildings, to be delivered in 2023 and 2024. UHL is committed to apply the highest level of health, safety, security, environmental, and quality standards to all ocean transport projects we are entrusted with. This commitment goes hand in hand with UHL's newly developed long-term ESG strategy: "One of our goals is to reduce emissions from our own operations and help our clients achieve their decarbonization goals. Sustainability is an integral part of how UHL operates. Key to this change is to build and maintain one of the most modern and fuel-efficient MPP heavy lift fleets in the market.
'Straw Owner' Hides a Billion Worth of Russian Yachts
Editor's Note:
And the "hardship" for the global yacht owner mainly of Russian descent continues. Question is whether there is something wrong in the wealth distribution in Russia, how can the few become so rich
In the race to seize assets tied to sanctioned Russian billionaires, US authorities are alleging that a Russian tycoon acted as the "straw owner" of two yachts worth more than $1 billion, including the $700 million Scheherazade, a superyacht linked to Russian President Vladimir Putin.
On Norway's Arctic Border with Russia, a Town Freezes Ties with its Eastern Neighbor
Editor's Note:
And the news continue in the Arctic now with another Norwegian town freezing contacts with an eastern neighbour as if it wasn't cold enough up there.
Kirkenes, a Norwegian town a stone's throw from Russia, was for over three decades a symbol of cross-border harmony in the Arctic. That came to a crashing end when Russia invaded Ukraine. Since then people have been adapting to the new realities.
One is the prospect that neighboring Finland could join Norway in NATO, with Finnish President Sauli Niinisto expected to say on Thursday it should apply to the military alliance.
Road Transport Costs Head Skyward
Editor's Note:
the latest informative newsletter from IRU / International Road Union and although directly shipping we cannot in shipping perform well without seamless and efficient trucking for inland transport (among others of course).
"With costs rising rapidly, especially for fuel, now is not the time to put more financial burden onto operators by extending emissions trading to road transport." Umberto De Pretto, IRU Secretary General
Pultron Composites Advances Marina Construction with Innovative GFRP Waler
Pultron Composites (Gisborne, New Zealand) has developed a composite waler in collaboration with marina design and construction specialist, Bellingham Marine (Wash., U.S.). Designed, engineered and manufactured under controlled conditions to meet strict ISO 9001:2015, ASTM and specific performance standards, the waler is currently incorporated at Half Moon Bay Marina in New Zealand.
GAIL to Install 10-MW Green Hydrogen Plant in India's Madhya Pradesh
State-owned natural gas processor and distributor GAIL India Ltd (BOM:532155) will build a 10-MW green hydrogen production facility powered by renewables at one of its locations in the state of Madhya Pradesh.
The company said in a bourse filing on Thursday it has awarded a contract for the plant's construction without disclosing the name of its partner.
El Dabaa Nuclear Power Plant (NPP) Project Update
Construction of the El-Dabaa nuclear power plant in Egypt has received commitments from Egypt's Nuclear Power Plants Authority, a public economic authority affiliated with the Ministry of Electricity and Renewable Energy, and Rosatom, a Russian state corporation. This is according to Amjad Al-Wakeel, head of Egypt's Nuclear Power Plants Authority.
Qcells to Expand U.S. Module Manufacturing Capacity with New 1.4-GW Factory
The largest crystalline silicon module manufacturer in the United States is going to get even bigger. Hanwha Solutions, the company behind Qcells, announced it will invest in a new U.S. solar module assembly plant that will have a manufacturing capacity of 1.4 GW. Qcells already operates a 1.7-GW module plant in Georgia.
Port of Rotterdam's Danny Levensward Welcomes the World to Breakbulk Europe 2022
Editor's Note:
Since this issue is more or less dedicated to the Breakbulk event we hereby show you a video where the port of Rotterdam introduces itself.
Editor's Note:
Proud to have been chairing the joint CLC Projects and Cross Ocean Project Networks conference in Rotterdam just prior to breakbulk expo.