Week #23 | 9th of June 2022
Dear Readers,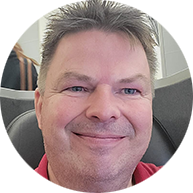 It is Thursday the 9th of June and we are here again. There are 4 issues including this one left before the month of July leaves you in peace and avoids you getting PCW clogging your in-box.
I visited Grenaa/Denmark and London/UK on this quick trip and decided by a whim to invite my 2 daughters living in the UK for dinner before my return to Stockholm in the off-chance that they would have time from their studies and work busy schedules. I was in luck and was proud to enjoy a dinner with my 30-year-old and my 20-year-old daughter at the same time at yet another expensive hotel in downtown London.
Europe is facing serious problems with getting staff back to resume working as check-in security in airports. This is resulting in very very long queues in most major airports, both on departure and arrival. See this short video clip from my arrival to LONDON STANSTED: just messy and ONE toilet…
So getting yourself to the airport 2 hrs in advance is no longer enough (see here).
As for Stockholm/Arlanda, the problem is among the worst in Europe because of a variety of factors such as management lack of foresight, a strong job market, and also some bureaucracy where a lot of small delays between authorities accumulates and causes an even worse backlog. Add in the fact that life is quite good (meaning no one goes hungry even without a job), and the perfect storm is here.
The week also reminded me that I had better either slow down travelling (impossible) or sharpen up (perhaps impossible, too). What happened was that when parking the car in Stockholm whilst taking the son to basketball, I overlooked that the signposting was 11-15 in brackets (meaning parking is free on Sundays). HOWEVER, it was a Thursday 11-19, and of course, I didn't buy the required parking ticket. The result was a fine in the amount of USD85.
Then when returning from Heathrow today, I happily checked in, got the boarding pass, and wanted to pass security, the error was shown. It turned out that my return to Stockholm was one day later — not when I thought I had booked my return. I didn't catch it. The check-in representative didn't catch it, and so my luggage was accepted. I had to rebook the flight and pay another fine — this time in the amount of USD250.
I attribute it to either stress, too much planning, no secretary, or simply the fact that age is creeping up. Let's see — perhaps early retirement at 60 (FEB 2023) is indeed the right move. Well, you can't make an omelette without breaking a few eggs, so for now leaning onto that rather convenient explanation ?.
This week 2 ministers were subject to a no confidence vote: in Sweden and in the UK. The Swedish Minister for Justice survived by the narrowest of margins and the UK PM apparently also survived by a slight margin. Politics does seem to be a game but still, on balance of looking at systems in other countries, we still hear a lot nowadays about how our democracy is by far the best system to live by and not to forget to fight for it. With democracy, everyone has a decent chance, and there are checks and balances.
Shanghai has started to open up, and there has been a stampede to leave the condos for the relative freedom, but just how much freedom remains to be seen if this footage from CNN is to be believed.
Yet of course, as with all media, better check some media outlets both from the local country and from abroad in order to get a perspective or simply ask local friends that you may have in a certain place to verify what the media is reporting.
Today in our newsletter, we start off by talking to a lady running a family business that her father originally started. Coming from the country of great wine, food, chocolate and shipping, we are naturally talking about Belgium. The owner of FAST LINES tells a compelling story.
We then visit a country famous for tulips, extremely economical people, and 'let's go Dutch', i.e., The Netherlands. We talk to the famous Spliethoff Group subsidiary, SEVENSTAR.
Finally a country of oil / gas / salmon and beautiful nature, and here we refer to Norway. The company NTG and their new partner explains a bit more about their capabilities
We've got shipping news, trade intel and all our other usuals in store for you, and we hope you will enjoy this edition of Project Cargo Weekly. Don't forget to download our APP (and to listen on demand to many of our online interviews whilst you are stuck in traffic or in a security queue at a European airport…. ?
Until next week, where I shall be in Dubai and Bangkok I remain,
Yours sincerely,
Bo H. Drewsen
bo.drewsen@projectcargo-weekly.com
Video Interview
Fast Lines Belgium
Catrien Scheers, Chair at Fast Lines Belgium was interviewed by Bo H. Drewsen, Editor in Chief at PCW
Sevenstar Exceptional Marine Transport
Interview with
Mr. Luuk Flens
Sales Manager
First of all our readers would like to know something about the background and ownership of Sevenstar. Can you elaborate on that, and could you also specify your speciality within the project cargo industry?
Sevenstar is a proud member of the Spliethoff Group, which is a Dutch ship owner with a fleet of over 120 multipurpose, heavy-lift and semi-submersible vessels. Established in 1921, Spliethoff operates her fleet worldwide with the HQ in Amsterdam, The Netherlands. Sevenstar has more than 40 years of experience in shipping luxury yachts. With the experience of yacht transport in hand and the support of the Spliethoff and BigLift fleet, Sevenstar knew all facets for excellent Exceptional Marine Transport were in house. We see ourselves as the best partner for the transport of floating cargo such as barges, tug boats, patrol vessels, river cruisers and, simply said, every other floating unit. Now, in 2022, Sevenstar EMT has a dedicated team of engineers and sales agents all over the world. The team is still managed from the Headquarters in Amsterdam. Sevenstar EMT is now the biggest dedicated transporter of Exceptional Marine cargo and is still expanding every single day.
NTG Air & Ocean AS – Norway
Interview with
Mr. Dag Ulstein
MD and Partner
Do you have experience in handling project cargoes in and out of Norway? If so, could you provide our readers with a few examples?
NTG Norway have over the past years been awarded a number of projects both from Norwegian Companies, as well as through partners abroad.
For us the major projects have been in relation to:
Production and distribution of electricity, mainly from Turkey and Far East to Western parts of Norway. Often delivered with barges, cranes and special transport to very remote locations.
Building and development of Fish farms both in Norway and the Faroe Islands. Mainly produced in Eastern Europe.
Cable and cable reels of 100 tns+ for both offshore and onshore.
Dismantling and shipping of whole factories related to wooden products.
Container Line Mega-profits, Greek Fleet in Numbers, Fake Seafarer CVs
Editor's Note:
An interesting podcast here shedding light on a few things such as container-line mega profits and fake seafarer cv's… yes there is indeed enough to bite into and be kept informed about in shipping nowadays.
In the May episode of Maritime in Minutes (released June 1st) Seatrade Maritime News Editor, Marcus Hand, and Europe Editor, Gary Howard, discuss and comment on the stories that stood out on Seatrade Maritime News during the last month.
Green Strategy Ramps Up
Editor's Note:
Green is on everyone's lips particularly sustainable and clean fuels not least in shipping. I don't know much about it but have frankly begun to start learning about it and I found this newsletter GreenPort quite informative.
U.S. Proposes California Offshore Wind Sale
Editor's Note:
Offshore wind is now coming to California – let us hope that the homeless do not invade the offshore wind turbines once built… but lets see what happens.
The U.S. Department of the Interior on Thursday announced a proposal to hold an offshore wind lease sale in U.S. federal waters off of California.
This proposed sale would be the first-ever offshore wind lease sale on U.S. west coast.
Doha and Kinshasa Finally Consolidate Ties
Editor's Note:
Perhaps not directly shipping news yet still interesting for those of you out there into project cargo. If Qatar cements ties with DR Congo there WILL be major investments in infrastructure, mining and what not.

Subsequently a lot of cargo needs shipping into Congo, and finding the best routing into DRC is vital. Via Durban or Namibian port I heard could be an option depending on final destination.
Investments from Qatar in DR Congo are expected to be announced shortly. Félix Tshisekedi is also preparing to open his first embassy in Qatar.
Republic Services and Archaea Energy to develop 39 renewable gas projects across U.S.
Republic Services, Inc. and Archaea Energy, Inc. have launched a joint venture to develop 39 RNG projects across the U.S. The partnership will convert landfill gas into pipeline-quality RNG that can be used for a variety of applications to displace gas from fossil fuels. The initiative is expected to generate substantial progress towards Republic's long-term sustainability goal to beneficially reuse 50 percent more biogas by 2030.
EiDF takes order for 1-MW solar self-consumption project in Spain
Spanish solar energy group Energia, Innovacion y Desarrollo Fotovoltaico SA (BME:EIDF) has closed a contract to install a 998-kWp solar array for domestic meat products company Estirpe Negra.
EiDF, which specialises in solar self-consumption, will install once such system at the customer's meat processing plant in the Spanish region of Extremadura.
Buckeye Selects Burns & McDonnell For Solar Project
Burns & McDonnell is supporting Buckeye Partners, L.P. (Buckeye) as the engineering, procurement and construction (EPC) contractor for a new 164-MW solar energy project. The project — located in Hill County, Texas, between Waco and Dallas — is part of Buckeye's energy transition strategy, bringing additional solar generation capacity to the company's portfolio.
Kalmar Automates TGN
Kalmar has received an order for Kalmar SmartPort process automation solutions from Terminal Graneles del Norte S.A. (TGN) for its greenfield terminal being built in Antofagasta region, city of Mejillones, Chile.
The system is estimated to go live in Q4 2023.
Introducing the F900 Eco-Lifter fleet | United Heavy Lift
Editor's Note:
United Heavylift has come a long way in the last few years! With almost 20 vessels of the F type under its belt it stands well equipped to offer needed and versatile shipping service for project cargoes worldwide.
Editor's Note:
Celebrating 10 years as chairman of CLC Projects Group to which PCW belongs, which reminds me that 10 years ago I visited the port of Guayaquil as passenger onboard mv Lutetia. The port area was not the most beautiful or wealthy spot in Ecuador but it was still worth a visit. Poverty was everywhere and one might say wealth distribution was off-kilter…