Week #24 | 16th of June 2022
Dear Readers,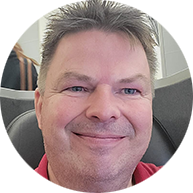 It is Thursday the 16th of June, and I am writing this editorial in the Emirates or rather in a hotel room at Radisson Blu Deira Creek, Dubai.
A lot of people I have met over the years always ask why I stay in Deira, and the reason is simply because I feel that it is more like the real Dubai — or how it was before the high rise apartment buildings, fancy shopping malls, and entertainment areas were built. While this is certainly impressive in itself, still, for me being of a certain age, it does not have the same appeal as before. Here are a few pictures I shot from the hotel including the area of Deira Creek from where you can see across towards the "new" Dubai and the imposing and impressive Burj Khalifa, the world's tallest building.
Today, on the last day before leaving for Bangkok, we DID visit (my 2 youngest sons and myself) the Burj Khalifa, and we exited the lift on floor 105. It was an incredible experience and what an engineering feat — well-planned, impressive, stunning, and simply a marvel. The Burj Khalifa is evidence of what we can do if we put our minds to it. Here are some of the pictures I took. Note in particular the pictures of the guys doing the window cleaning, and here you certainly can talk about people "hanging on to their jobs" for lack of a better word. Incredible or as they say in the US: "Awesome"!
Been there, done that, got the t-shirt (which we did) and happily we moved on to visit a friend of mine, Mr. Michael Nielsen who's been living in Dubai for some years. I first met him in Singapore many kilos ago (for me).
The heat in Dubai at this time is hard to fathom. Sometimes it is more than 45°C [113°F]. For my two sons and myself, it does make it a bit difficult to be out "taking a walk", but luckily most places are air conditioned. Still, it's a stretch even walking 100 meters.  
I managed several meetings in Dubai with various friends and representatives of freight forwarding companies, shipowners, etc. in my capacity as chairman of CLC Projects and Cross Ocean networks. Everyone I met was in agreement about one thing: the market in Dubai (both in shipping and in property) is good, but even here, inflation is showing its ugly head as it is in many parts of the World. Dubai is famous for the wealthy and also for what we call Oligarchs (some may indeed be called Oleg) that choose this place as their hideaway for their often ill-gotten gains. Still, Dubai is not the only place for that around the world, and there will always be a place for money to hide as there will always be an open door available somewhere.
I like Dubai for many reasons: ease of transport, location between East and West, impressive ease of business and getting around, both air and seaports of world class level, and fantastic food. Dubai is also the most international city in India (or so the saying goes) as Indians of the first and most proactive generation have been active here for decades. Yet, so have many other immigrants, calling Dubai their 'home' and supporting their families at home. Certainly for greater parts of the Middle East, I believe it is true that those areas would grind to a halt if all the people from the Philippines, Pakistan, Nepal, Bangladesh, and India were to suddenly return home!
In Dubai, a firm rule of law for all and a clear statement that if you don't work you cannot be here ensures that no one "hangs around" like so many do in our so-called "developed democracies" of Europe and where we often look down our noses at people and nations here. Perhaps we could learn a thing or two from how well things are done here. At the very least, there is not a 6 hour queue at the airport just to get through security like in Stockholm/Arlanda when we left and as with other airports of Europe. In those airports, it seems that preplanning, solid management, and capability are not always prerequisites for gaining a top job. It appears that it is rather one's political connections which are paramount if you are to become an airport general manager! See today's featured video below from when we tried to check into the Emirates flight to Dubai out of Stockholm.
Dubai also has another meaning for me, albeit a sadder one. It was in the English Pub of the Radisson Deira Creek that I, for the last time, had a meal and a drink with my now deceased brother, Jonas who passed away a couple of years ago at the age of only 50. I remember him vividly arriving in his sports car, asking the valet to park it whilst coming to see me for one of the brief moments where we shared some family time. Another reminder to treasure family whilst you got it; treasure the golden minutes; forgive and forget; and continue to place memories in the best bank of all—and no, it is definitely NOT HSBC or Citibank. It is the MEMORY BANK, where you can deposit and withdraw at all times without penalties!
I am leaving on Emirates today for Bangkok which I look forward to, and I shall still be with 2 sons in tow. We will be visiting www.scandinavianvillage.net, a place in Thailand where I bought a small condo. Interestingly, I have in fact never seen it as the Corona hit just as the closing papers were signed – but I trusted the ex BBC Chartering shipping man that sold the unit to me. Let's see if the "terms of the charterparty" are favourable ?.
Since we are now on to shipping, I might as well tell you what we have got in store for you today. We start off by visiting some beautiful islands in the Indian Ocean and a country called Mauritius. TRUST LOGISTICS, which is part of a larger local group, tells us a story about logistics in paradise and certainly convinced me to pay them a visit soon.
We then return to the country of the Vikings (nowadays domesticated completely), and here I mean Denmark and a company called TRUSTED that has a special background for what they do, i.e., selling tracking devices often very useful for checking the actual situation for the cargoes you shipped: how it was treated and moreover WHERE it is….
Finally, we visit a country of steaks, pampas and La Recoleta, and it is of course also known for its inability to pay bills on time: Argentina. We republish an interview we had with ULOG, a strong partner in a complex environment and continent called Latin America.
We, of course, provide you with the usual shipping news, trade intel, wise words, and remind you as always to download our FREE APP.
Until next week I remain,
Yours sincerely,
Bo H. Drewsen
bo.drewsen@projectcargo-weekly.com
Video Interview
Trust Logistics – Mauritius
Shikha Bhurtun, Customer Service Executive and Michel Couronne, Business Development Manager at Trust Logistics Ltd. were interviewed by Bo H. Drewsen, Editor in Chief at PCW
Video Interview
Trusted – Denmark
Peter Nissen, Sales Director at Trusted A/S was interviewed by Bo H. Drewsen, Editor in Chief at PCW
Ulog – Buenos Aires, Argentina
Interview with
Mr. Dardo Van Megroot
Head of International Logistics & Project Cargo
First, can you tell us about the history of Ulog?
Ulog is part of Ultramar, an enterprise group with three business lanes; agency services and integral solutions (DAIS), industrial logistics (KAPTAN) and ports (NELTUME PORTS).
Ulog began operations in Chile in 1999 to provide logistics solutions to various customers of Ultramar. In 2001, Ulog started operations in Argentina and that was the beginning of its international expansion.
In 2007, the leadership and presence of Ulog were consolidated by expanding its network of international agents on a worldwide scale. Currently, the logistics division of Ultramar has consolidated its regional presence with offices in eleven countries within the Americas.
Arctic Council Nations to Resume Limited Cooperation — without Russia
Editor's Note:
Latest here from the Far North, in light of the crisis and war between Russia and Ukraine it seems the World can still move-on, also in the Arctic, without Russia. What the World could do without though is pollution – if you see the next article with wonderful clean water in Norilsk… it seems some money should be be spent on cleaning-up more than what has been done so far…
All seven countries other than Russia that make up the Arctic Council announced on Wednesday a "limited resumption" of the forum's work — but without Russia.
On March 3, Canada, Denmark, Finland, Iceland, Norway, Sweden, and the United States — sometimes known as the "Arctic 7" — suspended their work in the council after Russia launched an invasion of Ukraine.
New Sanctions Hit Hard, EU Wants to Ban Insurance on Russian Oil Tankers
Editor's Note:
More from the High North, this time the High North newsletter which you may find interesting. I do.
When the EU announced the latest round of sanctions on Friday, Europe's embargo of Russian seaborne oil imports received much of the headlines. However, a second and likely far more detrimental aspect of the new sanctions – a ban on providing insurance to tankers transporting Russian crude oil anywhere in the world – attracted less attention.
President Biden Calls Out Foreign Shipping Companies During Port of Los Angeles Visit
Editor's Note:
US President speaking out in Los Angeles, see here the latest from GCaptain on this subject…
President Biden visited the Port of Los Angeles on Friday where he discussed supply chain challenges and progress and addressed the issue of rising inflation, which he called his "top economic priority."
He even has some choice words for ocean carriers who have raked in huge profits during the COVID-19 container shipping boom.
Global Average Monthly Container Prices Rise for the First Time in 2022
Editor's Note:
Latest here on the situation in China which seems to have lost a lot of spark with the Corona restrictions lately and there seems to be no possibility to plan much regarding China nowadays…
"Not only was Shanghai on lockdown, but now Beijing and its biggest port, Tianjin, are still on lockdown. All the cities are so interrelated influencing the whole of China. For example, Shanghai is the main center for producing auto parts and Shenzhen is for assembly. Since no parts are shipped to Shenzhen, nothing can be assembled, and therefore exports out of Shenzhen also slow down," Roeloffs explains.
Jema Energy to Provide Over 150 Chargers for RATP Bus Fleet in Paris
Jema Energy is going to supply over 150 chargers in Paris for RATP e-bus fleet. From 2023, the operator will install Jema Energy chargers to meet the goals of the BUS2025 programme.
The partnership between Jema Energy and RATP will start with the delivery of 5 pre-series units. The supplier will adapt the equipment to RATP's own requirements, dedicating 3 versions of chargers for various deployments in its depots.
UAE's Agthia Group to Invest Dhs90m into Manufacturing Facility in Jeddah
At a board meeting on Monday, UAE-based food and beverage company Agthia Group approved a decision for a greenfield investment in Saudi Arabia. The board approved a Dhs90m investment for the construction of a
manufacturing facility for Nabil, one of Agthia's protein brands, in the Saudi city of Jeddah.
Wendt Corp. Sells Shredder to Invema in Central America
Wendt Corp., Buffalo, New York, has announced the sale of a Wendt M6090 shredding plant to Honduras-based Invema. The company says this is the first shredder in Central America and provides Invema with a competitive advantage by creating a new premium product, increasing volumes and opening new markets.
Prime Infra Plans 3.5 GW Philippine Solar-plus-storage Project
Prime Infrastructure Holdings Inc, an infrastructure company led by Filipino billionaire Enrique K Razon Jr, plans to develop a solar-plus-storage project in the Philippines with a power generating capacity of 2,500 MW to 3,500 MW.
The project will be executed by Terra Solar Philippines, a unit of Terra Renewables Holdings Inc, which, in turn, is a subsidiary of Prime Infra and Solar Philippines Power Project Holdings Inc.
Long Lines to Check-in at Stockholm / Arlanda Airport
Editor's Note:
It is certainly not shipping but for shipping people who need to travel it's a hassle and a situation seen not only as here in Stockholm / Arlanda Airport in the last weeks but also in other European airports. I hope our highly paid airport executives and government ministers get a grip and start understanding the problems on the ground and start doing something about them – facilitating the quick movement of people and goods… lining up 4-6 hours before a flight in a so-called 1st world country seems not-right no matter Covid or not!
Editor's Note:
It is currently 39+°C here in Dubai, it has been a pleasure to see the "old shipping" area of Deira Creek and from here I was able to zoom-in to photograph the Burj Khalifa, the Worlds tallest building…