Week #25 | 23rd of June 2022
Dear Readers,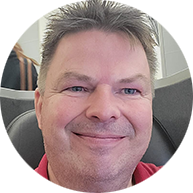 It is Thursday the 23rd of June and PCW is back again.
It is the 2nd to last issue before I take a summer break in the month of July. For that I have agreed with the dragon (aka wife) that we will bundle the kids into the car and all of us will drive to my native country of Denmark to stay in the small but important port city of Grenaa where my parents are living. Although they are of a certain age and frail, we have our own place to stay in, so we don't outstay our welcome. As we all know, family is great, but more often than not, you DO need your own place before there is a run or a queue at the bathroom, etc. ?
I spent the last week in Dubai. After Dubai, I went to Bangkok where I haven't been since pre-Covid. Back then, I bought a small condo in Bangsaen at a place called www.scandinavianvillage.net which has as a prerequisite that you must speak a Scandinavian language, and you must be 50+ of age. Since I could fulfill those criteria, I decided back then to buy a small unit, but then Covid struck, and we all scrambled for our home countries in order NOT to get locked up.  
So this trip for me was a first—not only to Thailand in almost 3 years but also to see the place where I could spend winter months for sure when retirement time closes in.  You may enjoy a few pictures from the place here (from the condo area and Bangsaen beach). Basically, at 59, I am one of the youngest there, but it is still ideal for relaxing, working out, and other leisure activities. The village's location in Bangsaen (1 hour straight from Bangkok International Airport) is ideal. There is also a shuttle bus to the beach and it is located halfway between Pattaya and Laem Chabang which is the main container port of Thailand (pictures here).
Thailand gave a good impression. Immigration was swift, efficient, and I also heard during my stay in this great country that they would abolish the Thailand Pass and Covid tests before departure etc., by July 1st.  Let us hope that is true because no doubt a lot of people lost their jobs in Thailand — which was and still has the potential to be a massive tourist destination.  Although I have a feeling that the government would like a bit of a better clientele if you know what I mean. Mass tourism, especially from Western Europe or from China, is not necessarily always a winner, particularly if they don't respect the culture, and just come for the cheap booze, the almost limitless entertainment and the go-go bars.  
Tourism is more-or-less the world's largest industry altogether, and it seems that we all want to be somewhere else… although Covid-19 perhaps taught us to see more of the place where we live.  
Location-wise Bangkok is ideal. I recall Bangkok from the days of the Don Muang Airport, but nowadays it's quite clean and organised. Yes, traffic is heavy as it should be in such a major Asian city, but there is everything you want in terms of food, places to see and go, and sights to behold including historical ones. With a location surrounded by Myanmar, Laos, Cambodia, and China not far away, it's also quite a good and strategic place to be for logistics, I would imagine.
Thailand is a place to retire, and many do spend the summer months at "home" and the winter months in Thailand. One thing I have noticed though is when speaking even to some expats who have "lived in Thailand for years", it's incredible how dumb and ignorant some of them still are with regards to the country they live in, the culture of the place, let alone the history, etc., so the old saying – "just because you live abroad doesn't mean you know abroad" – certainly rings true… particularly if you don't make the effort!
While there, I met with a few members in the networks of which I am chairman. I also met with some former colleagues from my Martin Bencher days and even all the way back from my Penta Shipping days, meeting the former shipping manager of Ericsson: by far the largest airfreight exporter that keeps most forwarders in Stockholm on life support these days.
I heard during my trip that in Europe, transport chaos is around the corner, not only in the UK but even more so in other countries relating to industrial action in airports, ports and what not.  Yes, we may face tougher times ahead in Europe, and we may have to tighten our belts a bit more… perhaps getting used to NOT having the yearly skiing trip to Austria or the worry-free 5 weeks of vacation exactly when we want… as the world is awash in massive debts and unpredictable dictators go towards another recession.  Still, out of something bad often comes something good. So, it could be that it's time for a "correction" as a banker would say (as long as it's not about correcting his/her bonus… of course ?).
In this 2nd to last issue of the first 6 months of 2022, we have the following in store for you:
We visit the country that was not far away from the Spaniards when it came to visiting foreign countries and claiming them for the motherland, and in places such as Goa, Macau, Mozambique, Brazil, etc. the language and country of Portugal can be remembered vividly. So yes, we visit Portugal, a favourite hang out for some tax-free (until recently) retirees, and I believe a couple of oligarchs with local passports by now, and we speak to a company called Six Overseas Transport Solutions who tell an interesting story.
After that we go to the country that stands out in the Middle East amidst challenges while holding on to a democratic political system, and we are here talking about Israel.  A country still on my bucket list, they surely know a thing or two about having difficult neighbours and can tell Europe a thing or two on how to watch out for bigger bullies. Kamor Logistics tells us about what they can do locally and on the international scene.  
We then republish an article we had with a Danish but Norwegian-owned company that set up shop in a former Portuguese colony, Mozambique to develop business far away from home and for once without Scandinavian taxpayers footing the bill for yet another "government aid project". Glad to see that some companies just "go for it"…  Tschudi Logistics tells their story here, and it's worth re-visiting.
The newsletter is wrapped up with shipping news, trade intel, featured video & photo and wise words of the week.
We remain, until next week (30th of June) which is our last issue before our summer break,
Yours sincerely,
Bo H. Drewsen
bo.drewsen@projectcargo-weekly.com
Six Overseas Transport Solutions S.A. – Portugal
Interview with
Mr. Ricardo Lemos and Mr. Lima Pereira
Managing Directors
Please tell our readers about the history of your company. Who are the current owners?
The project began in 2020 due to the purchase of Panalpina by DSV. An operational team from Panalpina moved with us as they believed in this challenge.The company was an existing company that was bought by a group of investors and rebranded.
Six Overseas is a joint Stock Company with several shareholders and with the management shared by Ricardo Lemos and Lima Pereira.
Kamor Logistics Ltd – Israel
Interview with
Ms. Ayelet Oren
Forwarding Manager
First of all, could you tell our readers about the history of Kamor Logistics? Who owns it, and what is your main line of business, etc?
"Kamor Logistics" was founded in 2016. Our company is a subsidiary of "Kamor Shipping and Tanker Services" which has existed since 1996.
Our main business concentrates on projects. We aim to serve as a logistical provider for parties active in infrastructural works on a national scale.
We also handle Door-to-Door shipments of all kinds by sea and air import and export.
Tschudi Logistics Group – Mozambique
Interview with
Mr. Thomas Vestergaard
Managing Director
How do you see Mozambique as a market overall? It is a big country, with lots of resources, but it also has transshipment possibilities. Does your office intend to get involved in all kinds of project forwarding or will you stick to a few selected areas?
I have worked on several projects in Africa throughout the years. I believe that the key to success is finding the balance between local adaptation and global complexity. In Africa, it is essential to be able to navigate risk in order to explore opportunities—something we have done for many years.
Tschudi Mozambique offers all kinds of project forwarding, purchasing services, and a local workforce in relation to ship management, Offshore & Towage, Ship-to-ship LNG. We benefit from being in a tight-knit group, so we can draw on know-how and resources from the eight other Tschudi companies.
UML (Marguisa) Presents its New Brand Marguisa Atlantic for Traffics to America
Editor's Note:
New developments on the Atlantic now with UML as you can see in latest press release. Interesting to see how it will turn out and what tonnage they will deploy.
 As a result of the conversations between United Marguisa Lines ApS (UML) and SaDiChartering B.V. about the current and future demand of the shipping market and how we can contribute to a further improvement in the supply chain within the multipurpose sector, particularly for those customers involved in the trade of bulk, general and project cargo; we are proud to announce the establishment of  Marguisa Atlantic B.V., the operating company for our joint services within the Atlantic Basin.
World Shipping Council Statement on Enactment of The Ocean Shipping Reform Act
Editor's Note:
Latest here from World Shipping Council on their comment to the fact that the US president has grown tired, as have we all, of the supply chain chaos with exorbitant rates, poor service and fully booked vessels. Yes earning money is good but having too much is never good for anyone.
"Recent weeks have seen several attempts to demonize ocean carriers by deploying 'us versus them' rhetoric. That is not only inaccurate but dangerous, as it undermines the ability to understand and work towards solving the root causes of America's supply chain problems. Ocean carriers are the longest link in the global supply chain that delivers vital supplies to American business, government and consumers. The supply chain is not foreign; it is global.
China Launches Its First Modern Supercarrier
Editor's Note:
And another kind of "shipping" this time military shipping with China growing its fleet no doubt the project its pride in the Pacific and to show that there is a new heavyweight in town…
China launched its third aircraft carrier on Friday, the Fujian, named after the province opposite self-ruled Taiwan, sending a statement of intent to rivals as it modernises its military.
President Xi Jinping has made overhauling the world's largest armed forces a central part of his agenda, seeking to project power well beyond China's shores, though the government says it has no hostile intent.
Under-pressure German Ports Brace for More Strikes as Pay Talks Fail
Editor's Note:
Europe is in a mess, airports/ports etc., if life isn't good enough we go on strike. Case in point this news about mounting pressure at the port of Hamburg. Reminds me of my report from Deira Creek Dubai, no strikes or unions there… and no 5 weeks paid holiday either…
Shipping lines serving North Europe's third-biggest container port, Hamburg, are bracing for further industrial action after wage talks were aborted at the weekend.
Negotiations between German port employers and dockworkers trade union ver.di ended without a result on Saturday after 10 hours. The union described a revised offer from the Central Association of German Seaport Companies (ZDS) as "inadequate".
Persico Marine to Build Infiniti 52, All Carbon Fibre Racing Yacht
The all-carbon fibre Infiniti 52 is the latest model in the Hugh Welbourn-designed Infiniti range that includes 36-, 46- and 105-feet models. All are equipped with Welbourn's Dynamic Stability System retractable foils that protrude laterally from the hull beneath the water to provide extra stability automatically on demand whenever required.
Maaden, Glasspoint to Build Largest Solar Process Heat Plant
Saudi mining company Maaden has signed a deal with GlassPoint, a leader in industrial solar steam, to facilitate the study to develop the world's largest solar process heat plant at its alumina refinery in Ras Al Khair on the kingdom's east coast.
Beyond Gravity Receives Major Amazon Contract for Scalable CFRP Dispenser Systems
Amazon (Seattle, Wash., U.S.) has awarded space technology provider Beyond Gravity a major contract to design and manufacture the custom, scalable carbon fiber-reinforced polymer (CFRP) dispenser systems for
its low-Earth orbit (LEO) satellite network, Project Kuiper. This is reported to be Beyond Gravity's single largest order in history, which will support dozens of launches and underscore the company's strong position in the New Space market.
Toscotec and Saudi Paper Group Strengthen Partnership with New Tissue Line Agreement
Saudi Paper Group (SPG) and Toscotec have signed an Agreement of Understanding for the supply of a new tissue line to be installed at SPG's paper mill in Dammam second industrial city, Saudi Arabia. Designed for excellent performance and superior efficiency, the tissue machine will produce 60,000 tonnes/yr of premium quality tissue, bringing SPG's total capacity to 190,000 tonnes/yr.
Interactive Map Onboard Emirates Flight – Dubai to Bangkok
Editor's Note:
Shipping without flying is often not possible, at least if you want to meet other shipping people face to face, so here is a short video from the Emirates flight I took last week from Dubai to Bangkok. Excellent service also in Y class on Emirates and you can follow the flight route in detail – always bumpy ride over India but and I suppose no-one likes turbulence in the air or in life…
Editor's Note:
Tribute to a great country, Thailand, with nice people, excellent food and a welcoming culture. Here a view towards Laem Chabang from the port of Sri Racha about 1 hr south of Bangkok.