Q&A with Dennis Tan Executive Director of Tera Projects & Shipping Sdn. Bhd.
When was your company established and who are the owners today? Where does the name Tera come from and does it have a special meaning?
The company was established in 2012. We are a sister company of CFW Enterprise Sdn. Bhd., which is a heavy transport operator in Malaysia. I (Dennis Tan) am the Managing Director and Founder of this organisation. I am the 3rd generation of my family operating a logistics business in Malaysia. Our other directors (shareholders) have experience first as a crane service provider and currently as CEO of CFW Enterprise Sdn. Bhd. Our directors who are now acting as directors of Tera have more than 40 years of experience. Tera was established to add to the value chain and fulfil the local needs of partners from around the world. Tera means 10e12 (10 to the power of twelve; which comes after mega and giga). The pronunciation is similar to Terra (meaning earth). Together the two definitions combine to mean BIG projects on the Earth.
Tell us about your office set up in Malaysia and let us know if you have offices or agents elsewhere.
Our office set up is based in Port Klang (HQ) and it is strategically located 10 minutes away from Malaysia's biggest port (Port Klang).
Since we are hands-on people, we need to have a set up close to the port to ensure close coordination and monitoring throughout the whole delivering process for our valued clients.
We also have an office in India and we are part of CLC Projects network.
Our office is designed with an open work station concept. We cater to our agents who may need a temporary workplace with full facilities so that they can work while travelling or monitor their projects upon delivery or arrival in Malaysia.
Where in particular is barge transport needed in Malaysia? Do you also carry cargoes to/from Brunei? How about the Indonesian part of Borneo?
Barge transportation is a major need in Malaysia as Peninsular Malaysia and Borneo are separated geographically by the South China Sea.
Since most of the long-haul vessels will choose either Port Klang or Pasir Gudang or Singapore for the breakbulk cargoes, barges are usually used as the mode of transport (for transhipment) into the east Malaysian Ports.
The reason can be:
Insufficient cargo volume for the vessel to perform a direct call
Draft restrictions at the final destination
Narrow inland waterways
Many power plants, substations, palm oil refineries, logging areas or even dams are located alongside river banks, which are very narrow and have a shallow draft, making barging the only possible mode of transportation.
We also service Brunei, parts of Indonesia and small ports in Borneo such as Pontianak, Samarinda, Banjarmasin, Balikpapan or even Batam, etc.
Besides that, many engineering companies that specialise in fabricating major offshore steel structures (like jackets, substructures, topsides, platforms, modules, decks, process skids, offshore cranes and other related engineering packages) are in need of barge services to transfer these structures ex yard (located near river banks) to the nearest sea ports/anchorage for over side loading (onto mother vessels). Even though the seaports are accessible via land, the size & weight of these structures limit their over-land transport options.
Among the few projects which we have handled are
Transformer for Sabah Electric, Oil and Gas equipment (UMW) into Labuan port
Pressure vessel for Shell Brunei in Kuala Belait
MOX Linde Gas tank to Bintulu Sarawak
Process Skids to Kota Kinabalu
Offshore Crane Deck ex fabrication yard to main seaport for over side loading
All using barging as the mode of transportation.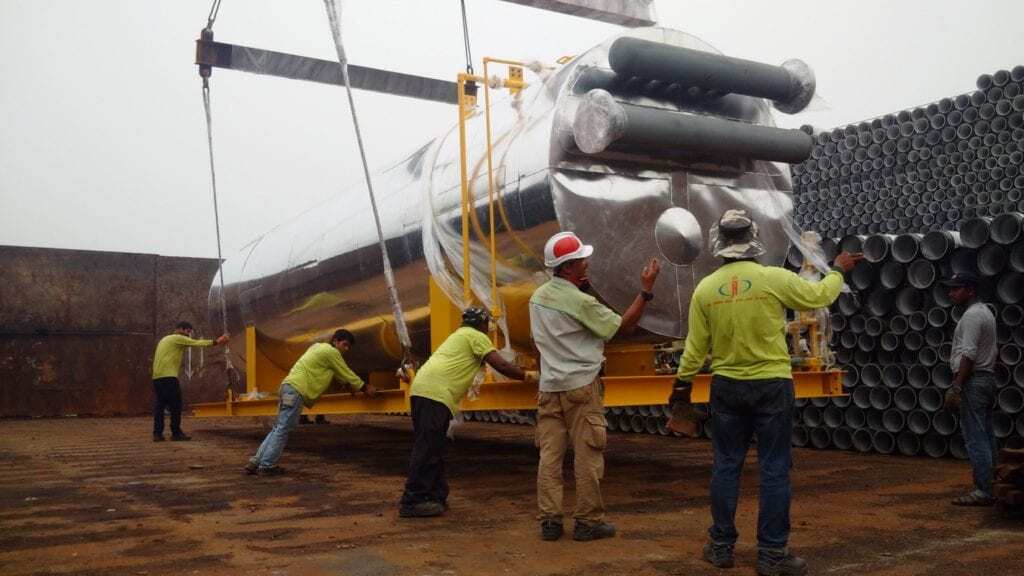 Do you need a special licence to work as a barge operator in Malaysia? Do you need a special licence to work as a project freight forwarder? Do you need to go through quality assessments by official authorities?
To operate barges in Malaysia, we need to have a Domestic Shipping License and we need the approval from the Malaysia Ship Owner's Association (MASA) to operate in these trade lanes. Our partners are regular liner operators and registered with MASA to operate barging in these region and we have barges coming into Port Klang every fortnight destined for places like:
Kuching
Bintulu
Kota Kinabalu
Tawau
Sandakan
Labuan
We have been servicing a lot of global clients with our services and we are a certified organisation under Selangor Freight Forwarder's Association (SSFLA).
What constitutes the biggest challenge for you when planning a barge transport? Do you also handle chartering if the project comes from overseas with destination Malaysia? Can you organise all the way from origin to final destination?
Understanding the jetty and its facilities (suitable shore crane availability for cargo offloading, pier strength/ground bearing capacity to sustain operating weight & load spread requirements)
Tide schedule, Draft restrictions & River surface conditions
Understanding the monsoon period
Understanding flooding or beaching conditions
Seafastening calculations and designs to sustain rolling and tipping effects
RORO operation with ramps and/or steel plates
We handle chartering for transhipment cargoes and we do deliver to the final destination (Port to Port / Port to Door).
Give us examples of total transports that you have handled.
Busbar from Rotterdam to Singapore (via Rickmers) and transhipment to Kota Kinabalu
Sawn timbers from Tanjung Manis to Singapore for transhipment to mother vessel for delivery to Male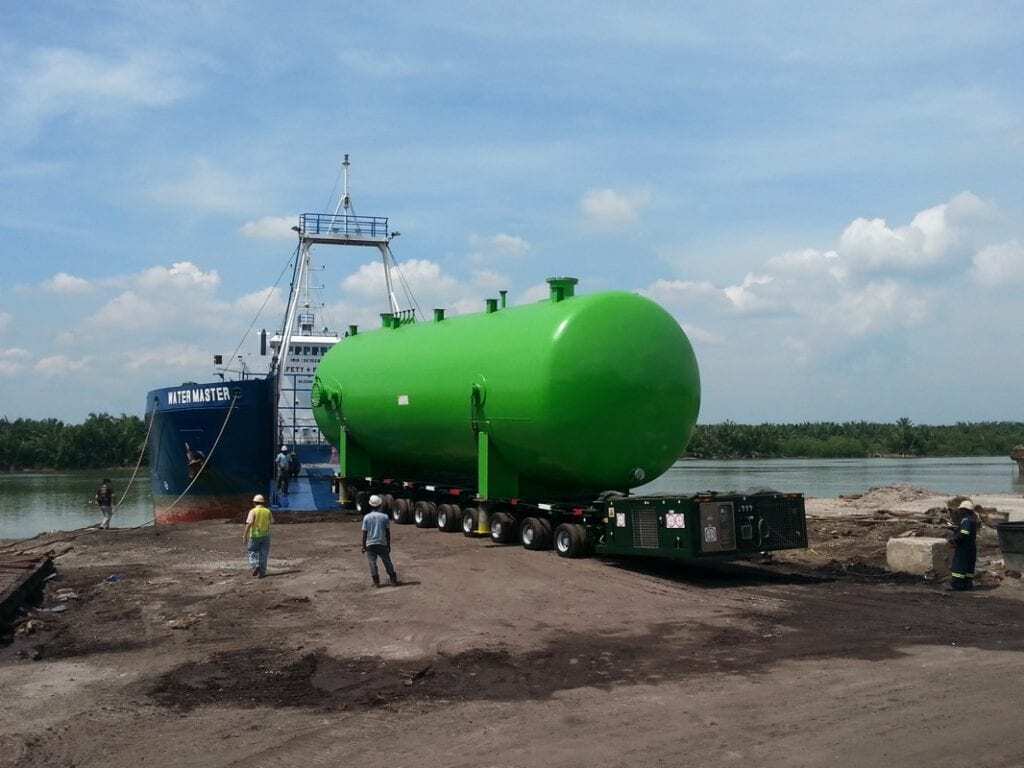 When did you start your career in shipping? What made you choose a career in shipping instead of say banking, journalism or teaching?
I started my career in 2007 and I have always been passionate about moving big stuff. Further to that, shipping and logistics has been in my family blood.
What do you like most about your job?
I love travelling and understanding each nation's logistics infrastructure better
Shipping gives me a better perspective on global macroeconomics
I like to move GREAT stuff. For example overweight and oversized projects give me a sense of achievement
I also gain a sense of self-satisfaction and belonging to a team that comes with comleting projects
Challenges that require technical knowledge, know-how, analytical thinking and quick decision making

Malaysia is a fantastic country in many ways and many of our readers know that its a great tourist destination. Could you recommend some special places perhaps unknown to most, where the finer aspects of Malaysia can be experienced?
Penang – a state full of historical moments (revolution from Sun Yat Sen started from Penang), also a heaven for food lovers
Malacca – a state full of diverse ethnicities and cultures, where Admiral Cheng Ho set foot and traded, also a former Portuguese settlement
Cameron Highlands – a mountain full of vegetation, tea and flower plantations which are exported worldwide
Islands such as Sipadan and Langkawi are heaven for scuba diving lovers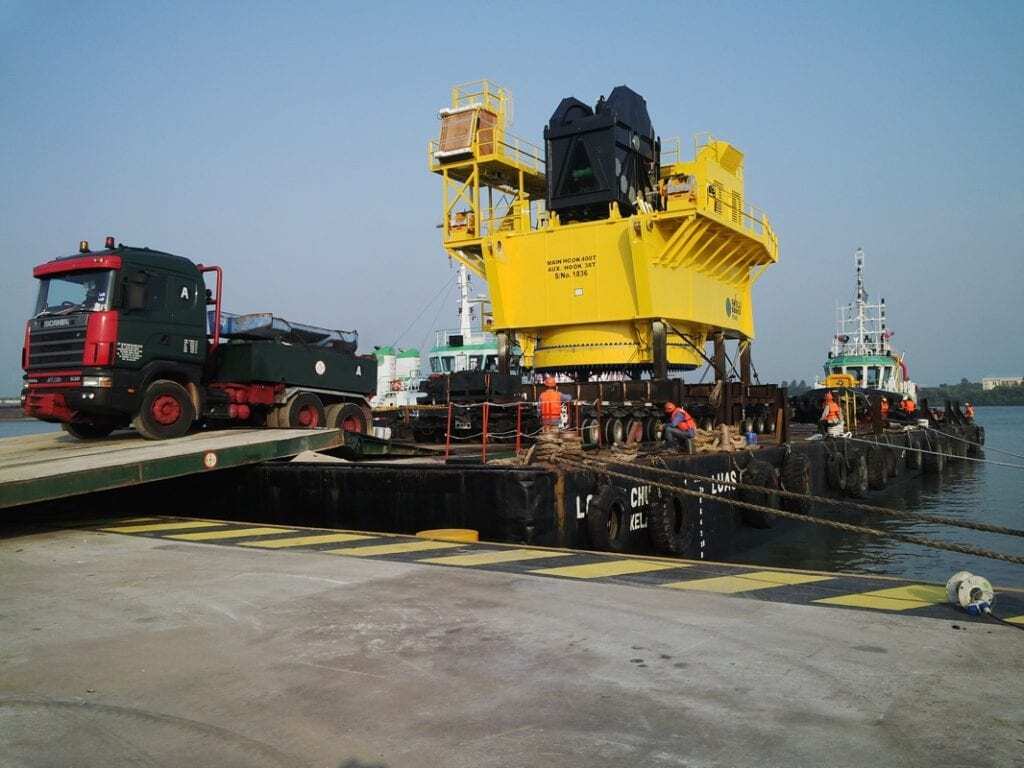 ---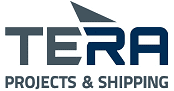 Interviewee:
Dennis Tan
Executive Director
dennis@terashipping.com
Tera Projects & Shipping Sdn. Bhd.
http://www.teraprojects-shipping.com/