Week #34 | 24th August 2017
Dear Readers,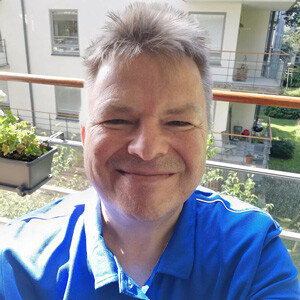 Thursday has arrived and it is 24th August. Skimming different newspapers in the last 1-2 weeks I can see mainly a few areas of focus. They seem to be covering what President Trump has or has not done and terrorist attacks mainly in Europe that now seem to be the new normal. Most newspapers have the same or very similar stories. it sounds like most journalists were educated in the same place, not much variety in neither opinions or facts reported. Perhaps the world would be different if some of our politicians and journalists where subject to exams on how the real world works.
Back to the business life, today our weekly newsletter has some interesting interviews from Saudi Arabia, Armenia and Bulgaria.
In the shipping world it should be noted that Maersk Line is now getting TOTAL (ly) out of the oil business and seems to be focusing on maintaining their number one spot in the world as container ship owner, but only time will tell what MSC has up their sleeve, and what the chinese government is up to after their COSCO entity gobbled up CSCL and OOCL. What's next?
In this weeks issue:
Interview with the National Shipping Line of Saudi Arabia, Bahri
Interview with Unitrans of landlocked country Armenia
Interview with Unimasters of Black Sea bordering country Bulgaria
One belt/One road information
Sector news
Shipping and Industry news
Video and photo of the week
A great quote of the week
Enjoy and, until next week,
Yours sincerely,
Bo H. Drewsen
bo.drewsen@projectcargo-weekly.com

Bahri – The National Shipping Carrier of Saudi Arabia
Interview with
Mr. Matthew Luckhurst
Vice President – Liner
Can you give us some examples of projects Bahri is handling?
We have ongoing projects, such as the Waad Al Shamal Phosphate Mining project for Greenbrier and Saudi Railway Company (SAR) that includes delivery of 1,200 acid tank wagons from Gdansk in Poland to Dammam over a two-year period. This was 100% owned and handled by Bahri's own tonnage. We are also involved in the Riyadh Metro project, which is touted as the largest existing metro project in the world.
Unitrans – An Armenian Freight Forwarder
Interview with
Ms. Heghine Armenyan
Business Development Manager
Tell us about how you get equipment to/from Armenia since your country is landlocked.
Armenia is not only a landlocked country, but is also blockaded by neighboring Azerbaijan and Turkey. Thus cargoes to Armenia are transported via Georgia and Iran only. This situation is one of the main reasons for founding Unitrans in Armenia, to reduce the impact of the blockade for Armenian businesses.
Unimasters Logistics in Bulgaria
Interview with
Mr. Nikolai Bozhilov
Founder & Executive Chairman
How is the relationship with your neighboring countries Turkey, Greece, Romania, etc.?
The neighboring economies are among the top 5 trading partners in each country where we operate. Turkish ports around Istanbul have become the main relay gateways for the container traffic to and from Black Sea. There is some regular export project business, moving through the Danube river by barge from Germany, Austria and Hungary via the Black Water canal and Port of Constanta to Asia, Africa and Latin America.
China's One Belt and One Road Initiative:
A Visual Explainer of the Five Main Projects

CMA CGM Very Large Boxship Makes Record Breaking Panama Canal Transit
The 14,863 TEU CMA CGM Theodore Roosevelt became last Tuesday the largest vessel to transit the new locks, following a route between Asia and the east coast of the United States.
Hansa Heavy Lift Delivers Six Large RTG Cranes From Japan To Turkey
Hansa Heavy Lift has transported six rubber tyred gantry (RTG) cranes, each weighing 135 metric tonnes and measuring 28.9 by 11.3 by 26.6 m, from Japan to Turkey. All units were loaded onto the vessel HHL Kobe at the port of Saiki in southern Japan, with two of the cranes being discharged at the port of Gebze and the remaining four at the harbour of Gemlik, in Turkey.
Ports & Harbours
Netherlands/Malaysia – Vopak Announces Expansion of Pengerang Terminal in Malaysia
Royal Vopak and its joint venture partners said they intend to expand their independent storage terminal, Pengerang Independent Terminals Sdn Bhd (PITSB) in Pengerang, Johor in southern Malaysia. Read more…
BEUMER Group Attend Signing Ceremony for BHS in Satellite Terminal, Shanghai Pudong International Airport
BEUMER Group was appointed to detail design, supply and install the BHS which will integrate 4 Crisplant LS-4000 tilt tray sorters, 21 CrisClaim® carousels and approximately 8 kilometers of CrisBelt conveyors. Read more…
Railways and Railcars
Qatar Received the First Doha Metro Trains
This is the first batch of 75 trains that will run on the new driverless rail network, which opens to the public in early 2020, manufactured by Kinki Sharyo company, based in the Japanese city of Osaka. Read more…
Plants & Processing
Stora Enso to Invest EUR31m in New PE Coating Line in Beihai, China
Finland-based pulp and paper manufacturer Stora Enso is planning to complete its investments in various assets by 2019. The company is investing €31m a new polyethylene (PE) coating line in the new consumer board mill in Beihai, China. Read more…
Renewables
Vestas Bags 180MW Thai Order
 The 180MW order incudes the supply and installation of the low-wind turbines, which will have a 157m hub height, and a 15-year management service agreement. Turbine delivery is expected to start in late 2017, with commissioning in mid-2018. Read more…
China's Sinohydro to Build Ivirizu Hydroelectric Dam in Bolivia
Bolivian Energy Minister Rafael Alarcon said Friday that Chinese company Sinohydro has won a tender to build the Ivirizu hydroelectric dam. Read more…
Cement
LOESCHE Involved in Construction of New Cement Plant in Turkish Soma Region with Four Vertical Roller Mills
The scope of delivery includes the tried and tested LOESCHE additional components such as water injection, cyclones, slide gates and rotary feeders, as well as an extensive spare parts package for the next two years. Read more…



"It's not enough that we do our best; sometimes we have to do what's required"
– Winston Churchill –