Mr. Peter Stenberg
Managing Director
First of all Peter, you are not from Borneo, where are you from and how did you end up in Kota Kinabalu?
I am in fact from the small island of Falster, Denmark. So, it's a long way from now being in the 3rd biggest island in the world mostly covered by tropical rainforest. 12 Years ago I came to Kota Kinabalu and worked 7 years for a Danish producer of ultra-high-performance concrete specialised in the reinforcement of offshore platforms. My role was mainly in the supply chain.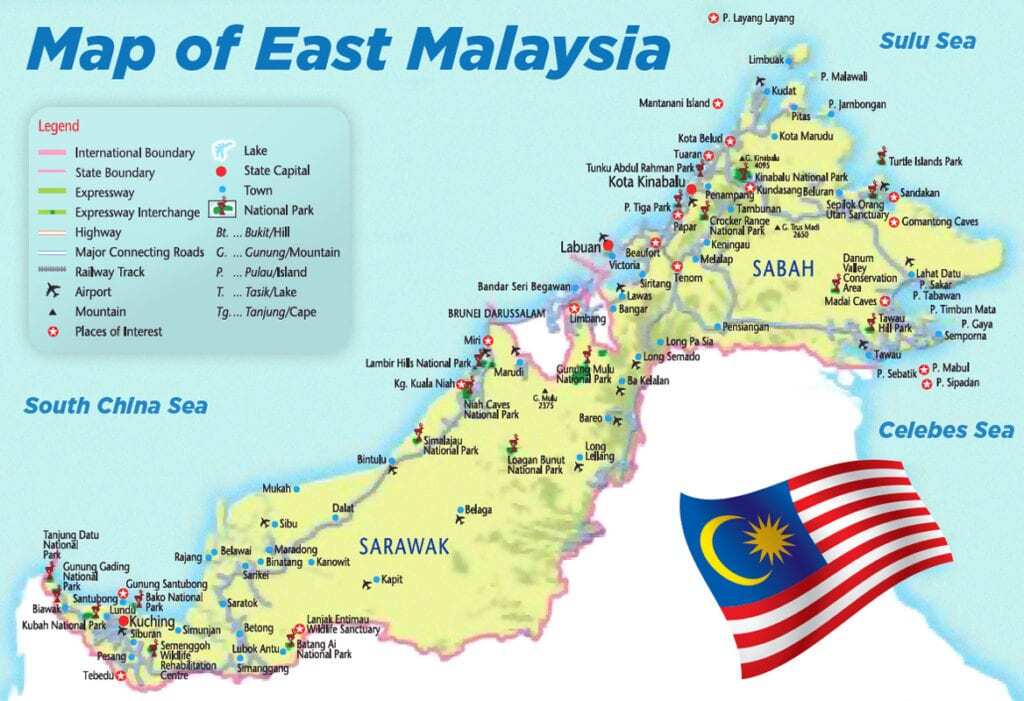 From our regional head office in Kota Kinabalu, we supported projects in Australia and Asia including India and the Middle East. 5 Years ago, the office relocated to Singapore and I had to decide if I should move along or stay put in Borneo. Living in Borneo with so many world-class travel destinations it didn't take me long to decide I wanted to open a travel agency. This was not a totally new industry to me. My career started 20 years back when I worked 5 years for Thomas Cook Northern Europe and held various positions around Europe ending up working for Thomas Cook Airlines office in Copenhagen Airport, so it was back to where it all started for me.
For how long have you been active as owner and founder of Rustic Travel? What are the main activities of your company?
The company is now 5 years old and we have 3 main activities. Firstly we offer customized packages in Borneo and West Malaysia with a combination of wildlife, nature and beach resorts. Secondly, we have travel agents in Europe and Australia running fixed departures, where we are the ground handler. Thirdly we organise conferences and events for companies.
Tell us a bit more about what you do in terms of organising events or outings for companies and give us an example.
We started a couple of years back to organise company events. It can be anything from companies having an annual manager meeting, board members annual trip or an incentive trip. We organise the full package from booking of transfers to hotels, conference rooms, team building activities etc. From the logistics world, we did a 5-day package for Martin Bencher Group in a 5-star resort in Kota Kinabalu. It was 5 days packed with meetings in the morning, afternoon team building activities and at night we brought them around in the area to try some of the many good local restaurants.
Other companies like to do more activities outside of the resorts and recently we had board members of a European IT company that came in and started with jungle trekking and stayed overnight in a basic traditional longhouse. After a day with white water rafting and when everybody was tired we had organised helicopters to pick them up in the middle of nowhere and fly them to a 5-star island resort where they relaxed for a few days. The chairman was a very popular person after that.
What are the main places to visit in East Malaysia? Are there any security concerns these days given the fact that Abu Sayyaf and other groups are active in the south of the Philippines close to Malaysia?
The main gateway is Kota Kinabalu. It's also around Kota Kinabalu where you find most resorts and good beaches. However, for wildlife and nature experiences a visit to Kinabatangan River near Sandakan is a must. There is a very high concentration of wildlife around the river and there is a good chance to see wild orangutans, pygmy elephants, proboscis monkeys, crocodiles, many exotic birds and other wildlife. A few years back there were some incidents involving Abu Sayyaf from the southern Philippines, but a lot of military is now deployed to patrol the sea between Malaysia and Philippines and we have not had any issues involving tourist for years. Some countries still warn against travels to the islands closest to the Philippines, but this is not affecting our tour activities.
Being a specialist in Borneo, tell us your trip proposal for a week for the would-be traveler (not backpacker) and the average cost.
I would recommend minimum 7-8 days where 4 days should be around Sandakan and Kinabatangan River with river cruises and a stay in a nice river lodge. Then, finish in Kota Kinabalu where you can relax in a very good 5-star resort at reasonable prices. A package like that would cost around USD 1000 per person.
The average stay for our guests is 12 days since many like to add on trips to other parts like Kinabalu Park and some beautiful places with rice fields, waterfalls, and mountains in the interior of Borneo. Others like diving, biking tours or trekking tours. The good thing is that there is something for everybody here…except skiing.
I'm sure that some of our readers would like to know more. How to get to Kota Kinabalu and how to get in touch with you?
There are many daily flights connecting Kota Kinabalu with Kuala Lumpur. International flights are coming in from Singapore, Hong Kong, Jakarta, Manila, Perth and many direct flights from China.
Everyone is more than welcome to email me directly at:
peter@rustic-travel.com.
For tour package inspiration I can also recommend a visit to our website www.rustic-borneo.com
---
Interviewee:

Mr. Peter Stenberg
Managing Director
peter@rustic-travel.com
Rustic Travel
https://rustic-travel.com/
https://rustic-borneo.com/