Poul could you tell us about your background in shipping please? When did you start your career and who did you work for? Feel free to be as detailed as possible so that our readers may understand your whole career up to now.
By coincidence, and a very lucky coincidence, after I left school in 1967, I did my apprenticeship with Carl V.D. Hude's Succr. in Aarhus. It was a minor shipping company acting as agent for most of the British and Dutch shipping lines (Elder Dempster, Blue Funnel, KNSM, Nedlloyd). We had a regular feeder every Thursday from Aarhus to Amsterdam, loading Danish pork luncheon meat, salted pigs feet to West Africa and frozen chickens in insulated containers to the West Indies.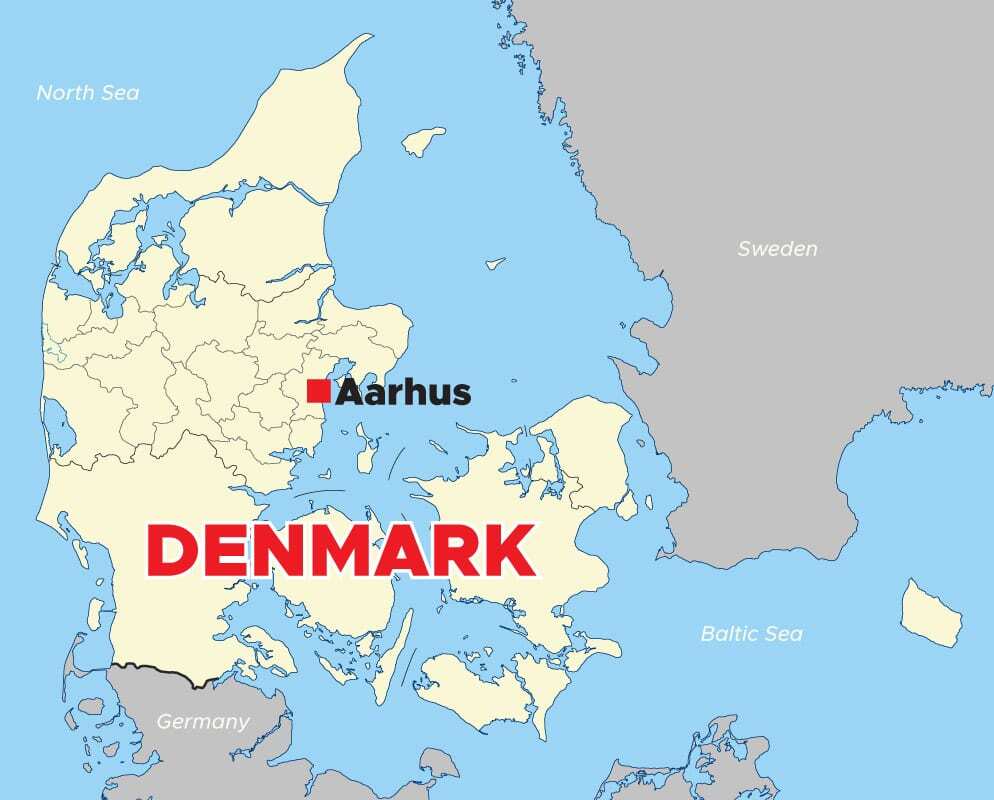 These 'containers' had to be cooled with dry ice and often we would have to ask a homeless person to leave the container before we stowed it. We always worked overtime Friday evenings and the overtime pay was a beer and a chopped steak with a fried egg. One Friday, my colleague and I had four beers in total and on Monday morning we were called to our boss being quite upset and asking if we also intended to buy cigars next Friday.
After three years' apprenticeship, I left for the trading school and then two years in the Danish Navy.
In 1972, I was employed with the agent for Sea-Land, the company that started a feeder service from Aarhus to Rotterdam. Unfortunately, the agent went bust in 1975, and due to this, we became unemployed. My boss at that time asked me if we should continue together and suddenly we had established Multi-Shipping. We were young, we jumped into it and we did not quite understand what we had done. The time was with us though, and it was at that time possible to make a decent income in conventional shipping. We had monthly calls from.
Aarhus to the Arabian Gulf – mainly with tonnage from Czechoslovak Ocean Shipping, Praha. I remained in contact with the M.D. from then until he passed away two years ago, but the business relationship had turned into a friendship.
In 1980 we decided to separate – a company for the leasing activities and a company for the liner agencies – and I continued with the liner agencies until 1988, when I sold the company to Paul Günther GmbH, Hamburg – and now it's getting a bit difficult.
Paul Günter GmbH was at that time the owner of Safe Shipping, being the agent of various well-known shipping lines – viz. ZIM, Hamburg Süd, Deutsche Afrika Linien. A merger between the two companies created Safe and Multi-Shipping.
In 2000, for the first time, we lost a representation – Lykes Lines. The reason was that we were too small and had offices only in Denmark. I contacted the owners of Aseco in Oslo/Gothenburg and we merged all the companies together in the holding company – USS/United.
Shipping Services – and during a limited time, we were among the three largest liner agents in Scandinavia, with offices in Scandinavia, the Baltic countries and the major part of Eastern Europe.
Unfortunately, the new owners and I as B.M. and M.D. turned out to have a rather different view on various things and I lost my job in 2003.
I thought I should spend more time with my grandkids, in my garden, and on the golf course, but one of my old colleagues phoned me and told that he might have the possibility to buy Franck & Tobiesen – a well reputed company with roots back to 1915. We did and I spent six fantastic years with the Polish shipping lines – Chipolbrok, Polferries etc. and some of the agencies from my past – Navibulgar, Bulcon.
In 2009, I sold my shares to my partner and left shipping – for a while.
I was contacted by my old friends Menzell & Döhle in Hamburg, asking if I would look after Neptumar and a couple of liner agencies in Denmark (this I am still doing) from my home and my own desk overlooking my garden.
Many things have changed – not only from telex to telefax and from telefax to computer.
What has also changed seems to be the lack of personal contact – everything is now on e-mail and twenty-four hours a day. We would leave the office and now and then we had a telephone call in the evening in our home. Today it is, to a certain extent, expected that e-mails are answered even during holidays.
Our youngest son is working in shipping and his life is completely different from what I experienced, but he is happy and claims that he has a good working life. Shipping and transport have changed very much, from a time when you were paid for your knowledge and experience, to now, where it is expected that everything is included for a cheap price.
Has shipping changed in decades and if so what is the main difference from then to now?
I have had a fantastic working life in shipping and I have met so many nice people,, from chiefs on the ships to staff and management in the various shipping lines we have represented.
I have enjoyed that, by coincidence, I got the opportunity to work together with good staff and to build up a sound company with a good spirit and a lot of fun. If my boss in 1975 had not asked me to join, my professional shipping life would have looked different and maybe not been so exciting.
Could you recall or provide us with some examples of project cargoes that you have been involved in handling?
During my first years in shipping, I spent much time in the port. Later it changed to rather a lot of financing, administration etc. However, in Franck & Tobiesen we had some nice contracts with several MAN/B&W 600ts ships engines from Korea to the NWC and these were contracted with SAL Steinkirchen. This is another world from four containers and three EUR pallets.
Are you still at the age of 69 active in the business or have you completely retired?
I have been told that in shipping you never retire – it continues somehow. However, my working life has changed very much. Today I am still working in shipping, but the hours per day are limited. I am teaching a few lessons at Aarhus School of Marine and Technical Engineering, explaining to the young students about liner service, chartering, Samuel Plimsoll etc.
Finally, I was so lucky that maybe ten years ago, I was asked to join the board of Fonden Jakob. We have an old tug named Jakob in the port of Aarhus. She was built at Orange Shipyard in Mississippi in 1943, she was at the invasion on the coast of Normandy in 1944 and she is maybe the only one left from 280 tugs built in 1943/44. She has recently been declared a 'ship worth preserving'. We do chartering with her, be they harbour-cruises or even funerals at sea.
I'm very glad to be in contact with my friends in the port, to have something bringing me fun and inspiration rather than being the old man on the sofa with the TV and the newspaper.
Age generally means experience and everything cannot (luckily) be googled. In case some of our readers would like to get in touch with you could you provide us with your contact details?
My email addresses are as follows:
poul@neptumar.dk
mail@poul-holmboe.dk