It's Friday 18th October and it is the third Friday of the month, which means we have our monthly special Project Cargo Weekly Leisure in store for your light reading pleasure. We all look forward to our next holiday, I presume, and I am not so different from anyone else in this regard. However, I must say, having travelled a lot for business over the years it has become more of a holiday to stay at home. Here in Sweden, where I reside, our local currency the Swedish Croner is now so low that it makes it very expensive to travel abroad, particularly to the Euro or USD countries. Our currency has lost some thirty to forty per cent against the Euro and the USD, so yes it seems any holidaying should be taken here in Sweden, or perhaps in Norway. Luckily, we're blessed with beautiful scenery here in the north of Europe and to give you a few ideas about the places you can see here, take a look at the Featured Video section of this month's newsletter for all you need to know.
So yes, there is often enough to do just around the corner from where you live. Further, if we are committed to being green and avoiding carbon emissions, then what's better than not travelling at all? Of course, that's hardly a good option and even the most dedicated environmentalists jetting across the world to hold meetings know this.
We have two interviews in store for you today. In fact, we are talking to two American individuals, each of whom has a past in Chinese shipping and logistics. Still, perhaps they will provide some varied travel tips and opinions! So, we hope you enjoy the newsletter and, of course, enjoy thinking about your next holiday!
As always, until next time, I remain,
Yours sincerely,
Bo H. Drewsen
bo.drewsen@projectcargo-weekly.com
Interview: Mr. Tyler Godoff – USA
You have travelled to many places, which makes me curious to know, which trip is your most memorable?
The trip that tops the list is my journey to Kazakhstan and Kyrgyzstan. During my time living in Beijing (2010 – 2014), I travelled extensively, especially during China's national holidays.
Back in 2012, as China's annual Golden Week approached, I sat down with two…
Interview: Mr. Cody Thrush – American in the Philippines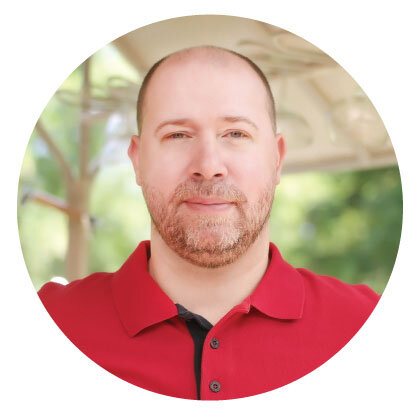 You have travelled a lot over the years – where would you say that you have found the most spectacular scenery?
Frasier Island which is off of Hervey Bay in Queensland Australia had breathtaking pristine natural beauty. I had an adventure on Frasier Island with some fellow hostel guests from England, we rented a four wheel drive jeep, took the ferry over and spent the night camping on the beach. Other than the incredible tropical sand island rain forest we also enjoying sing dingos in the wild and had a close call when our jeep got stuck on the beach with the tide rapidly rising.

Help End Wildlife Trafficking In Transport Supply Chains
Editor's Note:
Being a tourist or going on a holiday also means that you need to take responsibility for the environment and, in particular, to protect the wildlife and species that you come across. Humans are often a selfish breed also when travelling with cameras around their necks, so I wish to draw your attention to the following NGO organisation that I met by chance recently in Cape Town. They run many courses for people, in particular on how to protect wildlife and prevent wildlife trafficking. There is, in Asia in particular, still a lot of superstition that this or that part from a nearly extinct animal will improve their health, and thus their demand feeds poachers and others to continue their deadly business.
Naming and Inaugural Sailing Ceremony of Piano Land
Editor's Note:
COSCO Shipping now ventured into cruise shipping by the acquisition of the former P&O vessel ORIANA. It has been renamed to Piano Land and will ply the waters in SE Asia and North East Asia focusing on chinese tourists in the area. It is an interesting development and you can read more about it here
For further information feel free to contact with: bo.drewsen@projectcargo-weekly.com
Skiing in Åre Sweden
Train Driver's View: Inlandsbanan 2 (Sweden)