Week #19 | 12th May 2022
Dear Readers,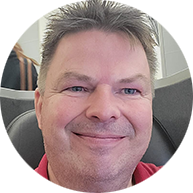 It is Thursday the 12th of May, 2022 and we are here again.
As you know from last week's editorial, I visited the USA and the megacities of New York and Houston. My return flight was clumsy though, and I think I organised it in a way that would have been preferable only to people who like to fly a lot. Well, in a way I do of course but… so instead of returning Houston to London direct on the pm flight with BA, I flew at 0630am Houston/Chicago (so up at 0300 from my hotel) then a 2-hour layover, and then 2 hours to JFK (New York), and then another 2-hour layover before catching the American Airlines flight to Heathrow. I have slept about 2 days since I returned to Stockholm which, of course, included the 7-hour time difference jetlag.
Still it worked well. American has ok domestic service and I captured some fantastic photos over the Midwest, including shots from near Peoria and showing barge transport and double stack trains, etc.
Photo Album – Flying Over Barges & Trains in the Midwest
I also captured some shots on my departure from Chicago, flying over Lake Michigan and the huge city center.
Photo Album – Departing Chicago & Flying Over Lake Michigan and Downtown Chicago
Finally on the BA flight from London to Stockholm passing over the islands of Ærø and Orø, Denmark before finally descending into Stockholm with the globe sports arena and, in fact, a view of my neighbourhood.
Photo Album – View from a British Airways Flight from London to Stockholm
So yes, a trip that seemed horrible to begin with actually turned out OK and service was ok in the front of the plane except for one thing on the American flight from JFK to LHR. They served water in a huge plastic cup before take off — you know the typical American style big plastic cups easily squeezable and filled with ice cubes…NOT STYLISH! But if these are the main problems you face in life you will survive… ?
This week, I have been gearing up for the breakbulk expo in Rotterdam next week, so next week's issue will be without formal interviews. Rather it will be major feedback on my impressions from attending this first ever (in a long time at least) physical breakbulk conference.
I am also chairing the Cross Ocean and CLC Projects network conferences on May 16 and will be having a VIP harbour tour in the breakbulk port of Rotterdam with selected contacts on May 17 before joining the United Heavylift, C. Steinweg and Tschudi and Martin Bencher events either as speaker or visitor. Still, networking is what I like above all about shipping, and one might say that I have become fully booked with the opportunity now that Corona has eased!
As for China, well, no one seems to understand (at least outside China) what is going on, so our Chinese friends are likely to be sorely missed at the event due to their continuous lockdown in major cities. The effect of this and also on future production in China remains to be seen, but it will come at a cost.
There is nothing much to say on the political front, except that Russia celebrated its WWII Victory Day on May 9th. Somehow, though it seemed subdued in comparison to celebrations in the past — no doubt what is happening in the Ukraine is straining Russia and causing the rest of the world to be filled with uncertainties, increase in interest rates, massive inflation and such, making the lives of those who wish to forecast things even more difficult. There is simply no crystal ball right now with any certain indicators!
In today's newsletter, we start off in a country known from Dracula, the Black Sea coastline and global seafarers (especially with CMA CGM) and the country is Romania. AsstrA Forwarding is part of a larger group and tells us about themselves.
We then visit another country with a very long coastline known for resilience against foreign invaders, and that is the country of Vietnam. Karl Gross Logistics tells us what they can do in their rather long but "narrow" country.
The third interview is one from the archives with US Ocean LLC, a US Flag ship owner moving project cargoes worldwide.
Speaking of the US… I enjoyed a few nice glasses of wine at a placed called Mutiny Wine Room in Houston that was really excellent and one which I need to visit again when returning to the "scene of the crime" in September for the breakbulk expo there.
Hope you will enjoy the interviews along with our usual compilation of shipping news, trade intelligence, wise words and featured picture and video of the week.
Until next week, I remain,
Yours sincerely,
Bo H. Drewsen
bo.drewsen@projectcargo-weekly.com
AsstrA Forwarding – Romania
Interview with
Mr. Pawel Iwanow-Kolakowski
Logistics & General Manager
First off could you explain to our readers about the background and history of AsstrA? Who are the owners of the company? Where are your offices located abroad?
AsstrA-Associated Traffic AG, headquartered in Switzerland, is represented in 23 countries with 30 offices across Europe, Scandinavia, the CIS, Asia, and the USA. AsstrA has been a reliable partner in the logistics and transportation services market for over 25 years. We offer comprehensive services associated with the international shipping industry across all modes of transport including air, FCL, FTL, break-bulk and chartering, import and export support, customs clearance, warehousing and consolidation and cargo insurance.
Our highly qualified and dedicated staff identify the best logistics solutions for our customers' requirements and scope based on their individual needs. In addition, our Industrial Project Logistics unit will create, design and develop bespoke project logistics solutions packages, taking into account project budget, geographical, political, climatical and ecological factors, marshaling/consolidation opportunities and project scheduling.
Karl Gross Logistics – HCMC, Vietnam
Interview with
Mrs. Bong Lam
General Manager
First of all, could you tell us about who owns Karl Gross Logistics Vietnam and how you are organized?
Karl Gross Logistics Viet Nam is the joint venture of Karl Gross Internationale Spedifion GmBH (83%) and myself (17%). I set up a limited company and Karl Gross bought the shares. On paper, I am the one who manages the company independently and takes responsibility for complying with the laws, rules, and regulations in Viet Nam.
US Ocean, LLC – Houston, Texas
Interview with
Mr. Will Terrill
President and C.E.O.
What can you tell us about the history and ownership of US Ocean, LLC?
US Ocean, LLC started operations of modern, multipurpose vessels under the US Flag in 2002 as an affiliate of Intermarine, LLC. US Ocean was part of Intermarine until April 2018.
When Intermarine began to engage in US flag operations, the focus was on cargo that were financed by the Export-Import Bank of the United States. Intermarine wanted to provide customers that utilized EXIM with modern heavy-lift capable vessels that had the same capabilities as those operating in the international sector, along with exceptional customer service;
Since the US Flag business began operations, the company has:
-Expanded the fleet to 6 vessels;.
-Increased the size, capacities and capabilities of the fleet:
8,000 dwt to 20,000 dwt.
Lifting capacity from 400 mt to 900 mt.
Increased bale.
-Offers the only commercial vessel under the US Flag with Lo/Lo, Ro/Ro and Flo/Flo capabilities (M/V Ocean Jazz).
-Diversified the business and the fleet for the carriage of military cargo preference cargo as well as humanitarian aid goods.
Vessels in the fleet are commercially viable, but also maintain a greater level of military utility than the original vessels that the company started with under US Flag. The company has the youngest fleet under the US Flag international trade and is a privately-owned US citizen's company engaging in worldwide operations.
Ørsted and NABTU Sign 'Historic' Project Labor Agreement for U.S. Offshore Wind
Editor's Note:
This deal between Orsted and the union concerning offshore wind turbine project and workers doing it should pave the way for a relatively friction and work stoppage free project… good for everyone.
Offshore wind developer Ørsted and North America's Building and Trade Unions (NABTU) have agreed to a "historic" national project labor agreement (PLA) for offshore wind projects along the Atlantic Coast.
The PLA is described as a first-of-its-kind in the United States, ensuring Ørsted's offshore wind farms in the United States will be constructed with an American union workforce.
Suez & Panama Canal Statistics April 2022
Editor's Note:
Latest stats here from well renowned canal transit agents LETH concerning both the Suez and Panama Canal.
Suez Canal
The Suez Canal Statistics April 2022 shows the number of vessels per segment last month.
Comments to the numbers
64.2 vessels transited per day in April,
Best month in terms of number of vessels transiting the Suez Canal since August 2008, as last month had 1925 vessels passing the Canal!
Largest segments were:

Container vessels (490)
Tanker vessels (466)
Bulk vessels (455)

Up 846 vessels (+11.7%) transiting so far this year, compared with last year,
Based on the volume of transits seen so far in 2022, the SCA is looking at their best year for decades.
Panama Canal
The Panama Canal traffic and waiting times April 2022 gives an overview of key numbers like daily transits, booked vs un-booked, graphs showing the average prices for auctioned slots etc.
Comments to the numbers
A total of 1057 vessels (old locks 787 + new locks 270) have transited the Panama Canal so far this year,
35.2 vessels transited per day in April, whereof 8.5 vessels transited as 'un-booked'
Daily registered April-backlog in average:

Old locks: 63.5 vessels
New locks: 23.5 vessels

The average predicted (historical) waiting days monitored in April can be found inside the PDF,
On the daily auction, a Panamax slot was sold at average USD 116K in April (highest 11th April at USD 275,100).
Maritime in Minutes – April 2022
Editor's Note:
Seatrade Maritime Review has an excellent podcast which cover a wide range of shipping.
The Maritime Podcast delivers commentary, news and updates on shipping's most pertinent topics and conversations. Presented by Seatrade Maritime and supporting partners, this podcast has a strong focus on operational, regulatory and technology related topics, including interviews with key executives and the latest digital event coverage – all free to listen to.
Completing Kennoxhead Wind Farm
Editor's Note:
Notable UK inland haulier Collett recently completed an impressive windturbine project in the UK. See here and enjoy as well how beautiful Scotland is in places, wild often wet but beautiful for sure!
Adding another wind farm to their Renewables Portfolio, Collett complete the delivery of 13 Nordex N133 turbines to Kennoxhead Wind Farm in South Lanarkshire, Scotland.
Boreal to Install its Desalination Systems in 5 Pulse Centers in Rwanda
Rural center builder The Pulse has signed an agreement with German start-up Boreal Light. The agreement is to equip five new centers with water desalination solutions for drinking and agriculture.
Boreal Light's project portfolio is expanding in East Africa. The German water treatment systems provider is agreeing with The Pulse, a managed network of rural business, service and leisure centers, to equip five new centers in Rwanda. According to the United Nations Children's Fund (UNICEF), only 57 percent of Rwandans have access to clean water. The future kiosks will also provide water for irrigation of plantations.
200 MW Firefly Solar Project to be Developed in Pennsylvania
Vesper Energy recently announced the construction of its 200-megawatt Firefly Solar Project in Lawrence County, Pennsylvania. The renewable energy company, known for partnering with local landowners to build and operate various solar and energy storage projects across the U.S, is planning on building this new utility-scale solar energy facility on the lands of farmers located in North Beaver Township.
A Big Order from a Small Country
Benin is a small West African country with bright prospects. Only 45 km from its capital Cotonou in the commune of Abomey-Calavi, the Glo-Djigbé Industrial Zone (GDIZ) is currently being built on an area covering 1,640 hectares, where locally grown agricultural products are to be processed.
Kongsberg to Provide Electrical and Control Equipment for Yinson FPSO
Malaysian FPSO leasing company Yinson has ordered a suite of electrical and control equipment from Kongsberg Maritime for an FPSO vessel currently under conversion.
Kongsberg Maritime will deliver E-house, electrical, control, safeguarding and telecommunication equipment solutions, and the deal also includes service support on board the Maria Quitéria FPSO owned by Yinson.
A Big Bulker Departing Port of Houston to Head Towards the Gulf of Mexico
Editor's Note:
While visiting the Port of Houston last week I was lucky enough to be present when a big bulker made the turn to depart the terminal and head towards the Gulf of Mexico.
Editor's Note:
Imagine my surprise when visiting the office of former Nordana (now WECO/UHL) in Houston last week. Mv DANSBORG, which my father was on in the 1950's in North America, was there in the form of a very nice ships model. Indeed something for the memory bank; particularly for the Drewsen family.