Week #8 | 23rd of February, 2023
Dear Readers,



It has escaped no one that I turned 60 last week (February 16) which is also the reason why we published the YEARBOOK for you all to click and read through. Since this is our ordinary issue today, Thursday the 23 of February, just in case anyone missed out, I decided to resend you a very visible link to the yearbook which will comprise most of what was published last year. Hope you find it useful, and as it is totally clickable, you can enjoy it whenever you like and from any place you like.
My arrival into Malta was spectacular, and the footage I took shows the container terminal close up where, in fact, we visited on the 16th with a group photo aft of the giant CMA CGM container vessel in port. You can see what I mean here:
The birthday was fantastic and in the company of good friends, food, and in many ways shipping. I can safely say that it was an event for the memory bank. It is a kind of "high" that you want to continue. However, pulling the plug as well for some R&R is also needed after much on the go. So thus, I am advising you that I will take a break with PCW for two Thursdays in March due to my trip onboard mv Bright Sky. I will be boarding from Leixoes in late February and arriving in Durban 4 weeks later WP and AGW as they say. I will try, however, to send a short travel report on March 16 mid-month after arriving at the first stop in Africa, i.e., Walvis Bay where I plan to meet with local members in our network including Namport and the local MACS office.
In later years, I have been traveling by cargo ship every other year since 2005 when I first boarded CC Berlioz in Malta for Khor Fakkan. I originally began in 1968 when I arrived in Durban from Yokohama onboard mv Thyra Torm evidenced here:
I find peace, quiet, tranquility, and being almost alone with the elements whilst the scenery is changing (yes, even on the ocean with colors, sunsets, sunrise, etc.) invigorating. Four weeks onboard is like a year's holiday – so indeed ready for it: packed the books needed and soup in a cup in case it's rolling in the night and I cannot sleep.
Interviews this week:
1. We visit the country of the rising Sun, Japan, and speak to our Logistics Mates Corp., a competent project and general freight forwarder that I have known for many many years. I first met their manager by chance on a flight from Beijing to Tokyo.
2. We also visit my favourite German port city of Hamburg and talk to C. Steinweg Terminals who are used to handling project cargo for many shipowners.
So with these words, I leave you with two formal interviews today only so you can move on, and until around mid-March from Walvis Bay, Namibia I remain…
Yours sincerely,
Bo H. Drewsen
bo.drewsen@projectcargo-weekly.com

Logistics Mates Corp., – Tokyo, Japan
Interview with
Mr. Hideo Okada
International Affairs Department
Could you tell our readers about the history and current ownership of Logistics Mates?
Logismate (Logistics Mate Corp.) was founded in Tokyo by a  joint business venture between Koshida Corp and Japan Logistics System (Japan Logitem) on a half/half share basis. So the owners of our company are both Koshida and Japan Logitem. Koshida is a trading firm whose main business is the sales of Mitsubishi Electronics products, especially automobile parts as the sole agent for selling to all Japanese automakers except Toyota for the Eastern part of Japan. Japan Logitem is a listed logistics company with 727 employees (3,659 for the group), 1,000 trucks/trailers, and 800,000 SQM of warehouse space across the country.
C. Steinweg (Süd-West Terminal) GmbH & Co. KG, – Hamburg, Germany
Interview with
Mr. Malte Meisch
Commercial Manager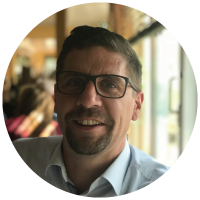 First and foremost Malte could you elaborate on the history of the C. Steinweg terminal in Hamburg?
After executing terminal operations over decades for various shareholders the former entity "Süd-West Terminal" merged with Rotterdam-based C. Steinweg Handelsveem back in 1994. Since then our company is fully owned by the C. Steinweg Group without any involvement of other shareholders. During these nearly 30 years, the main terminal has continuously been modified and expanded to its today's layout.

Breakbulk & Project Cargo Conference
April 19-21 in New Orleans
Editor's Note:
Project Cargo Weekly will be at the Breakbulk & Project Cargo Conference April 19-21 in New Orleans!
What lies ahead for the multipurpose vessel sector — and how do we know this? Given the complexity of the MPV market, no single index can supply all the answers that shippers and logistics service providers would like to have. What indicators beyond those derived from the MPV fleet are the most useful, and how do shippers and logistics transportation providers use them? What more might be provided or created?
The Breakbulk & Project Cargo Conference analyzes the outlook for the MPV market and explores what tools are available for shippers, carriers, and forwarders to assess what's ahead. Learn more: http://ow.ly/pW1H50MOkxx.
Please email Diana.Hamm@spglobal.com and mention Project Cargo Weekly for discounted passes.